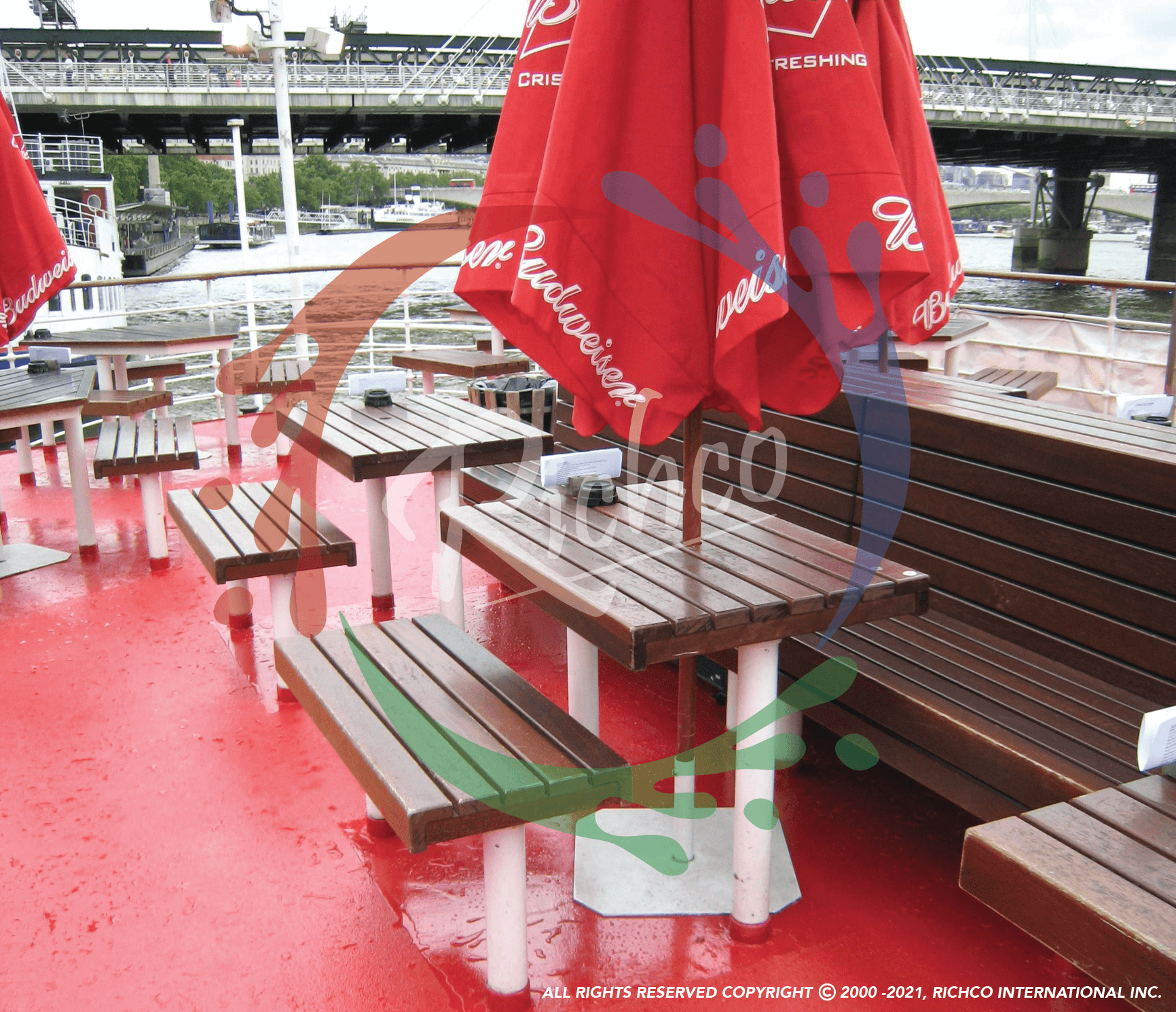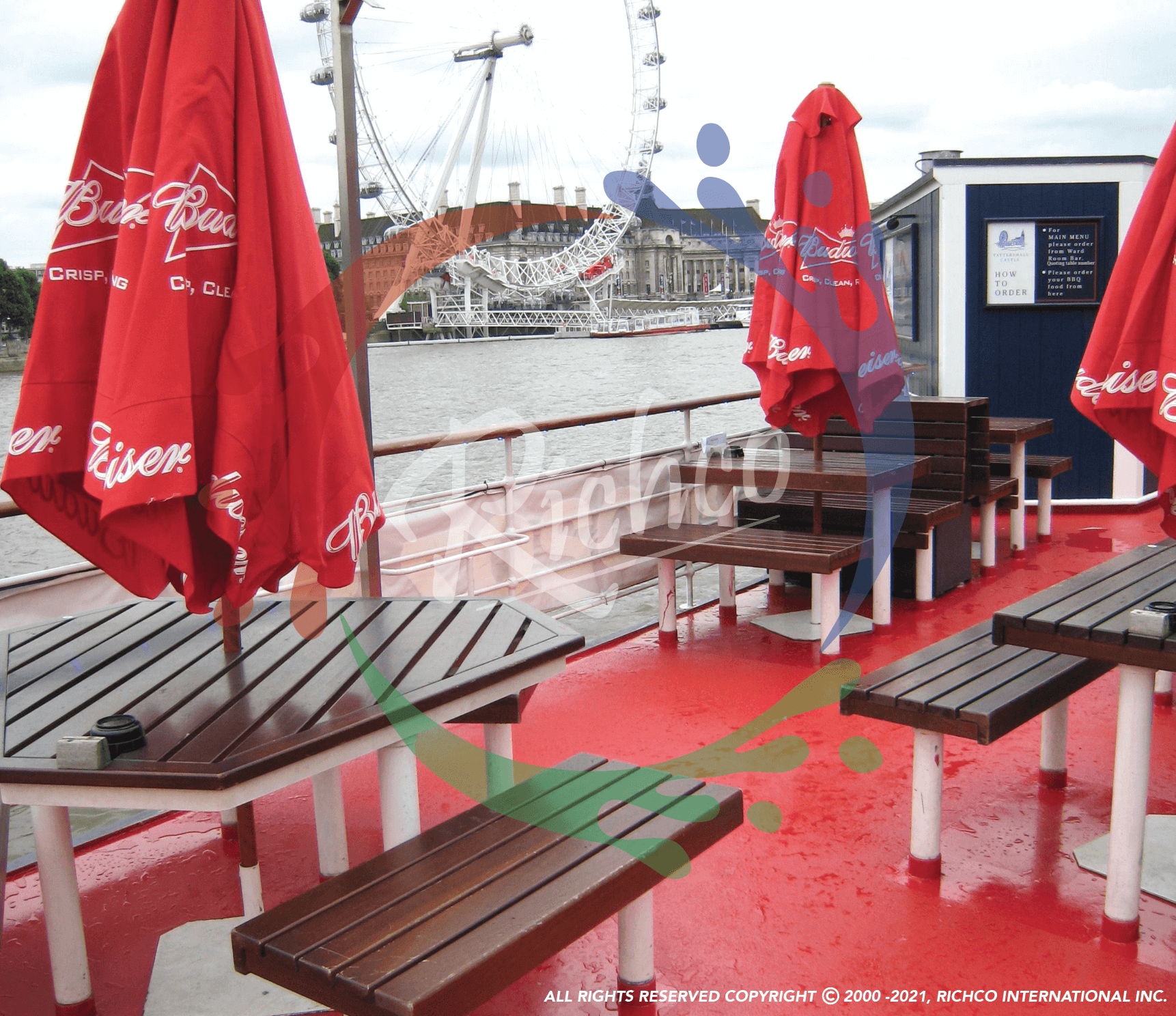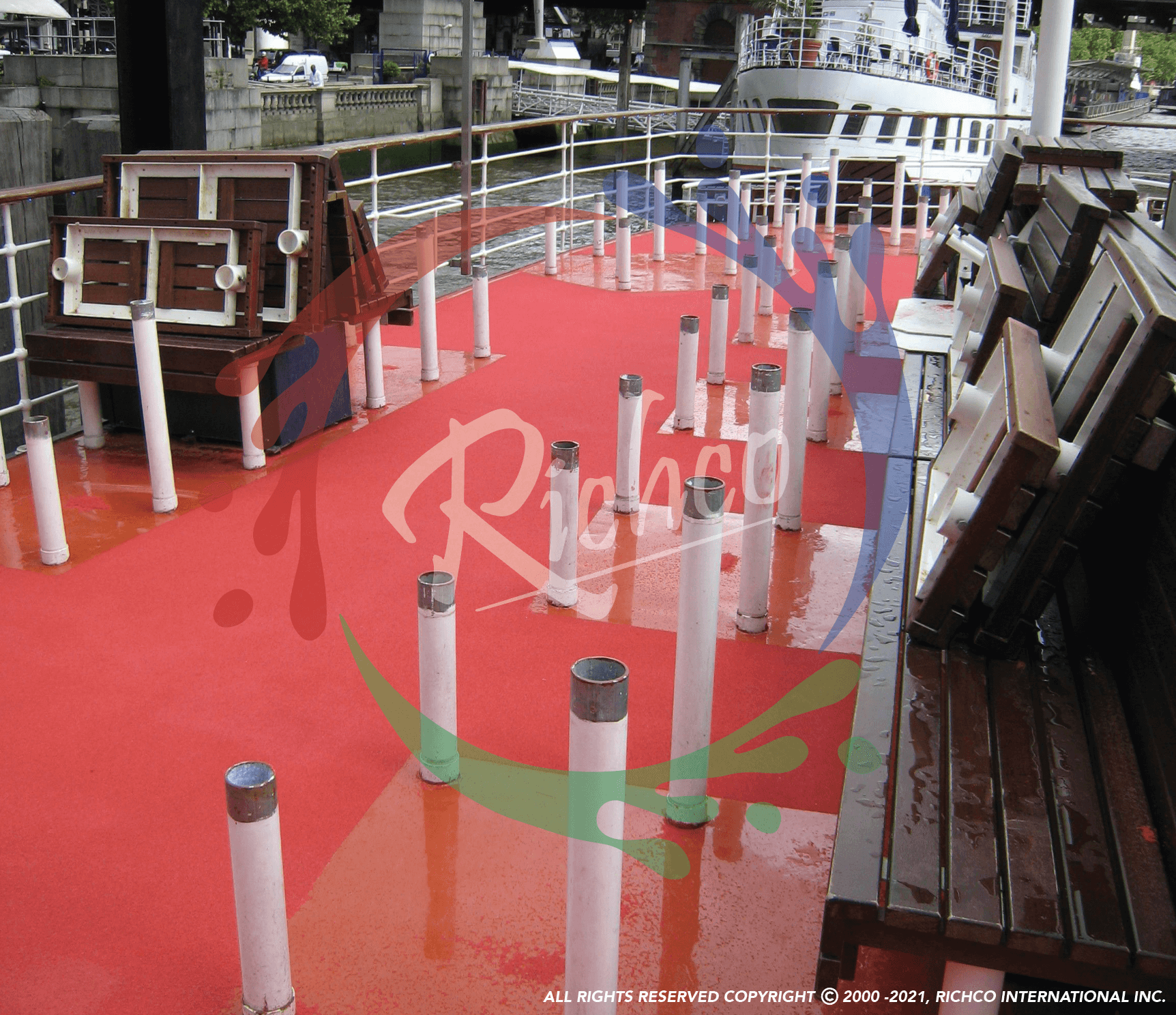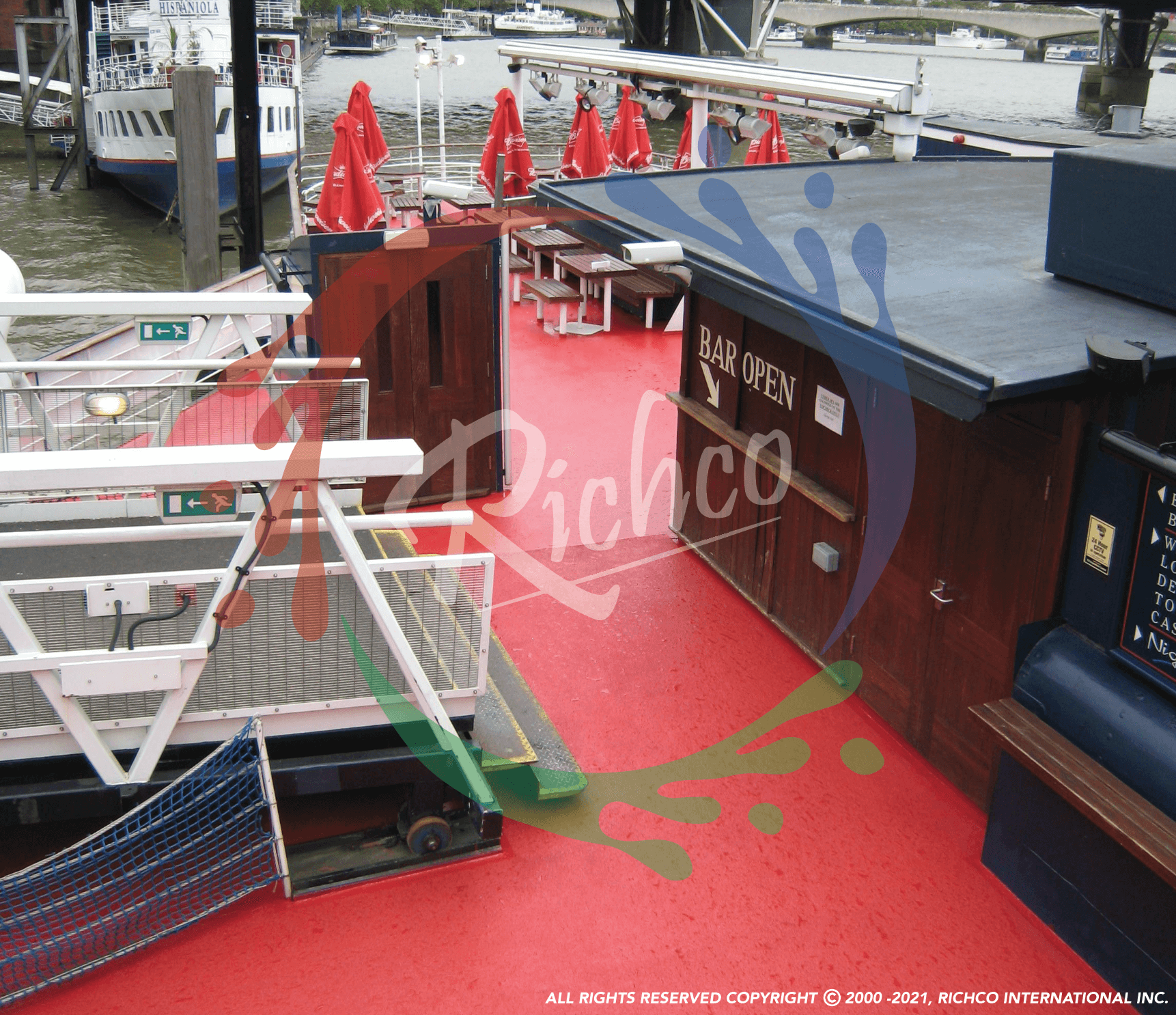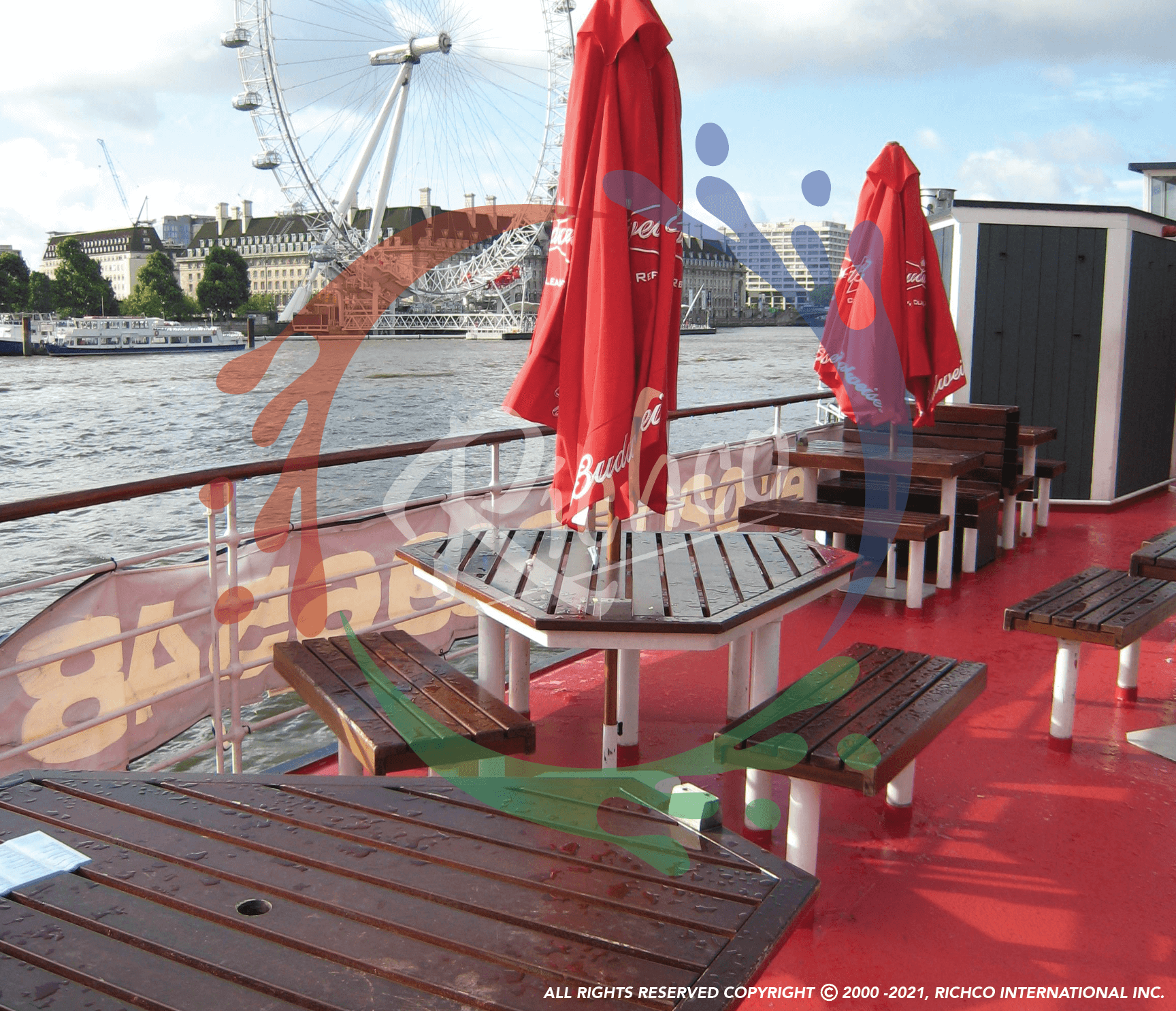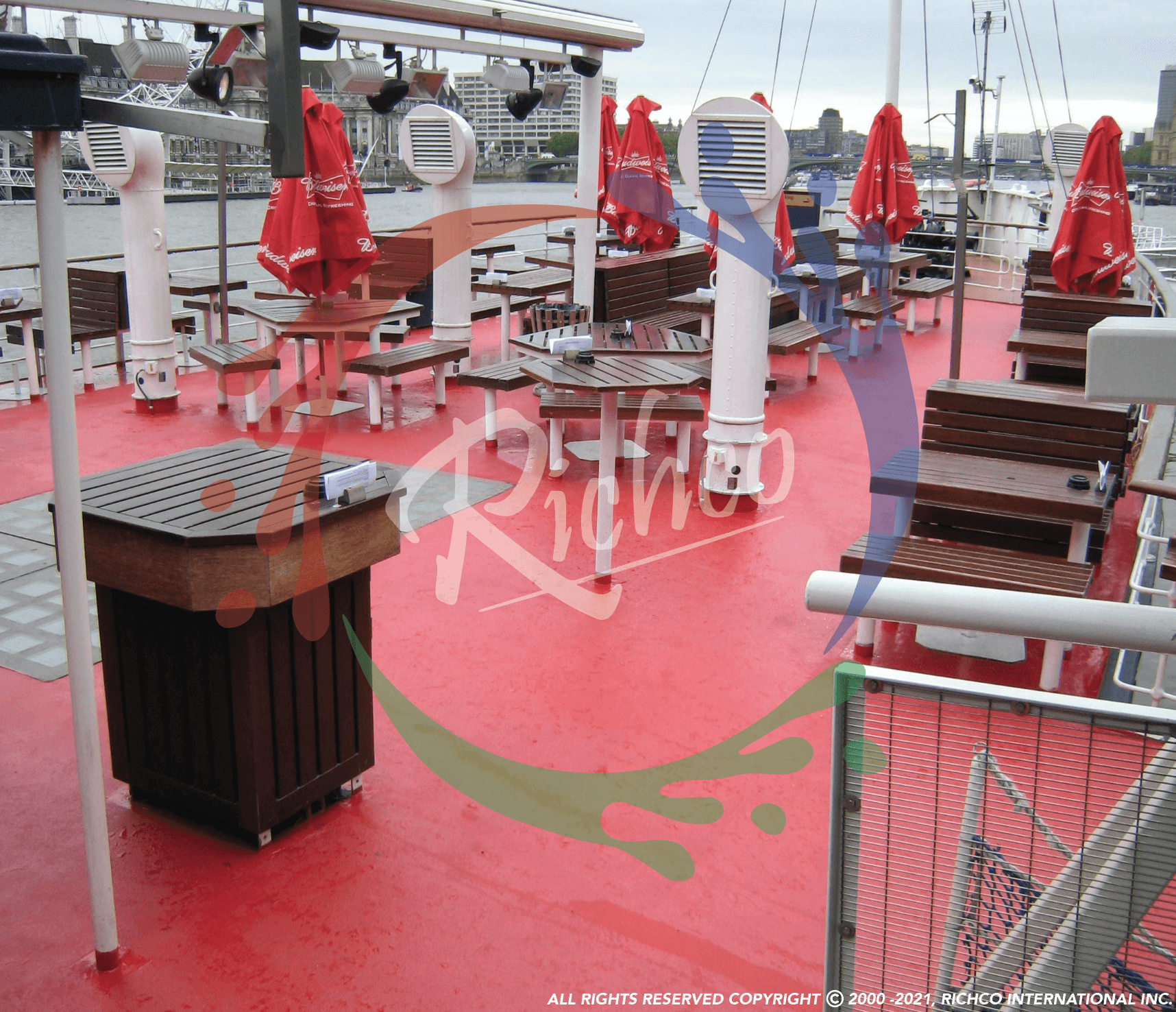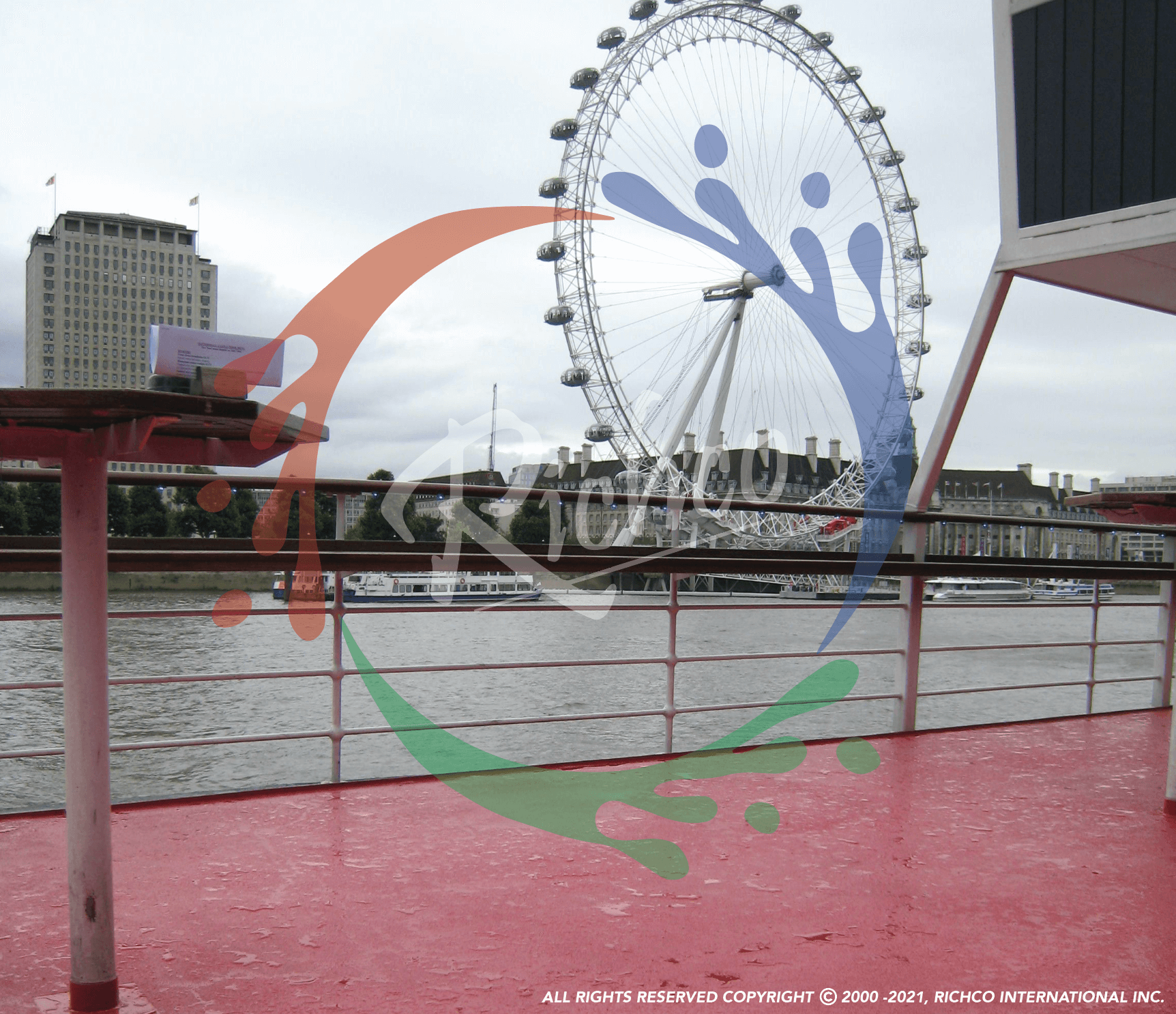 The Tattershall Castle is a boat which is permanently moored opposite The London Eye on the Victoria Embankment offering spectacular views of London across the Thames.
The Tattershall Castle is one of London's most original venues with bars and a night club on board. The Tattershall Castle also serves traditional English food and can cater for private functions of up to 220 people during the week. It has also been a premier comedy night in London for over 7 years.
On the decking floor surface we were advised that the existing red floor coating had failed and had become totally delaminated from the original screed causing cracking and general failure throughout the decking area.
As The Tattershall Castle is a popular venue it was important to the client that the flooring works did not effect their trade. Therefore Richco ensured that all flooring works were completed in phases to keep the disruption to the client to a minimum and not to affect their trade.
The existing failing coating was removed and any damages to the underlying screed were repaired. Once all repairs had been completed and the surface was fully prepared we applied Richco Anti-Slip UVR coating in a colour of the client's choice.
Richco Flooring: