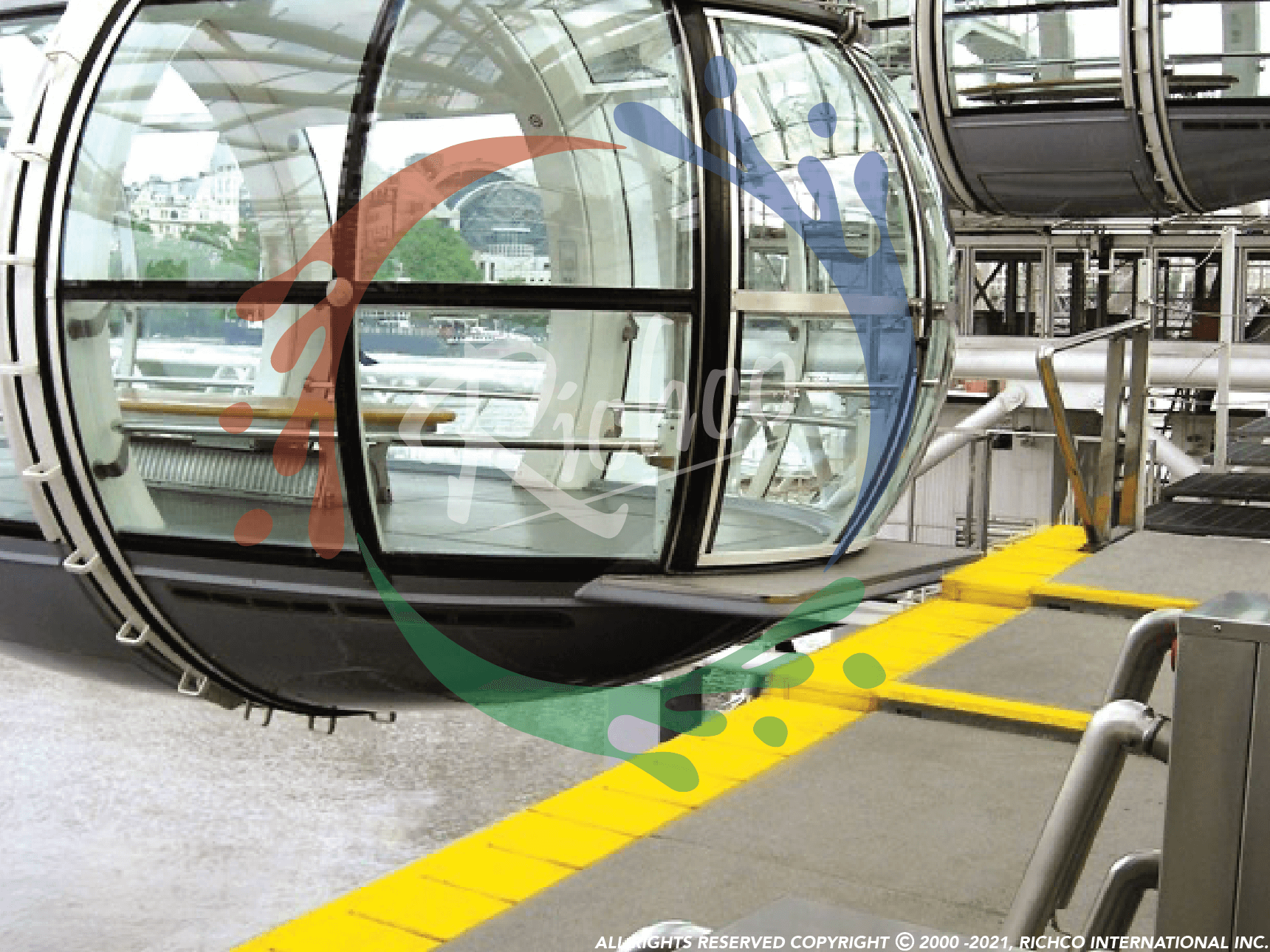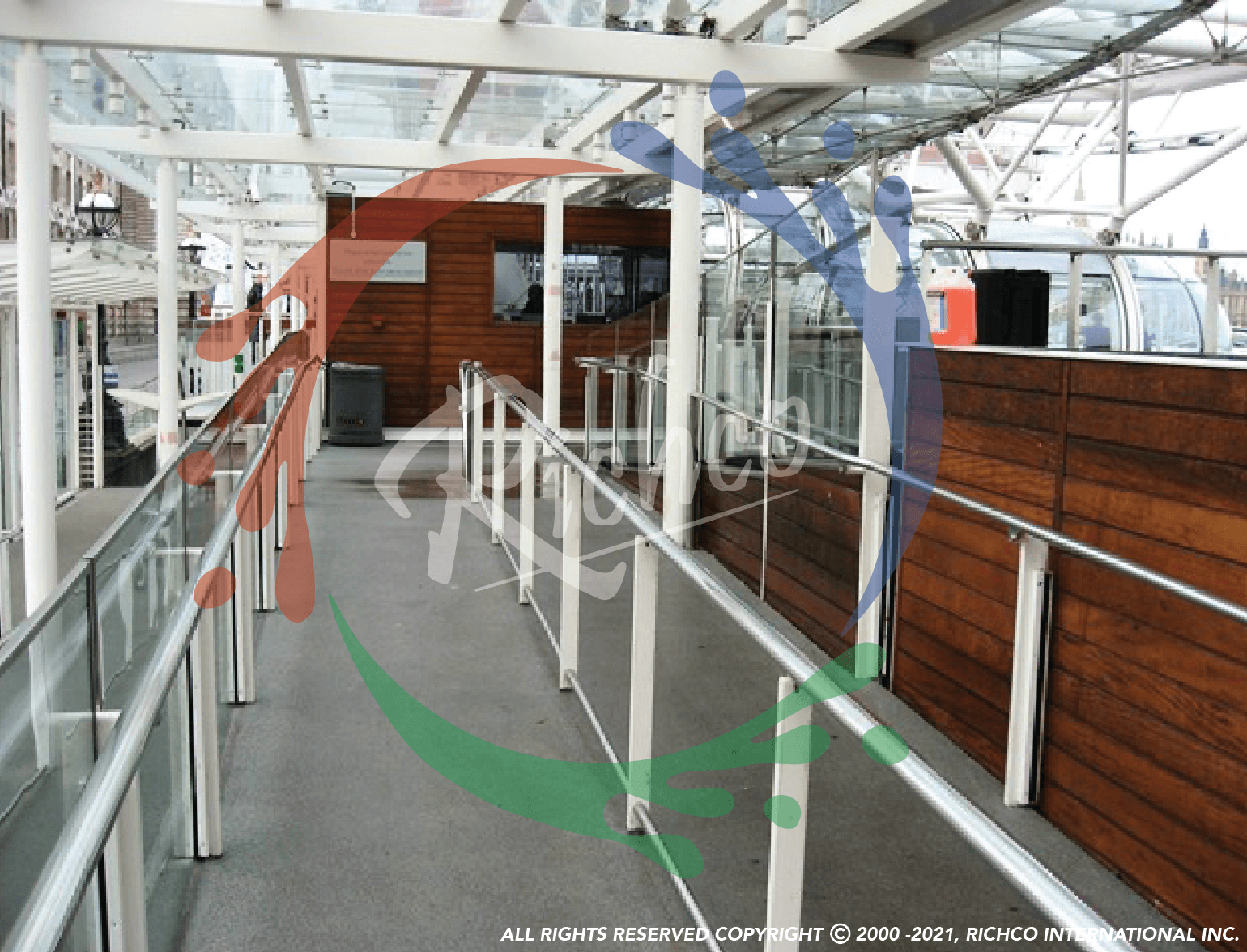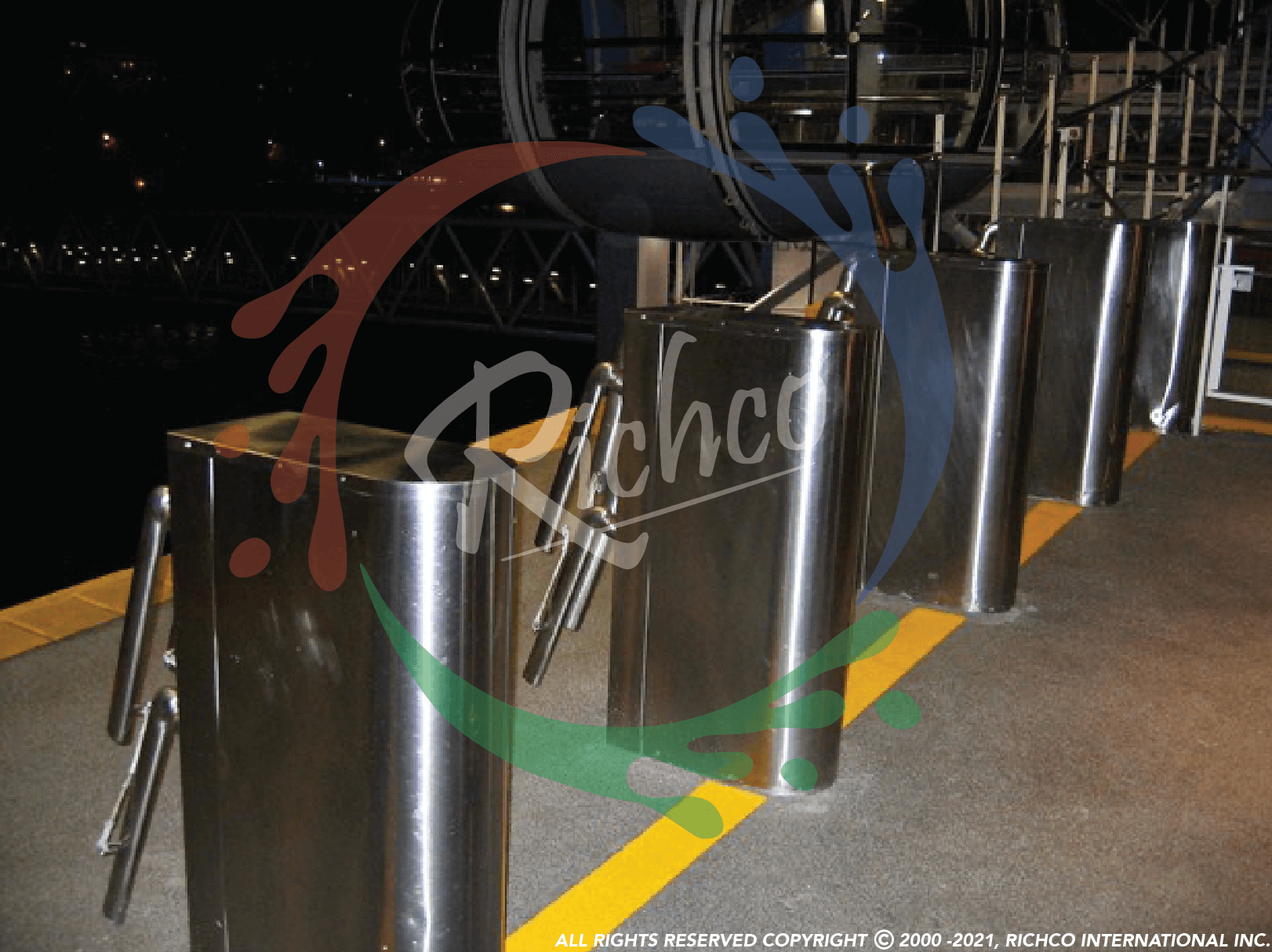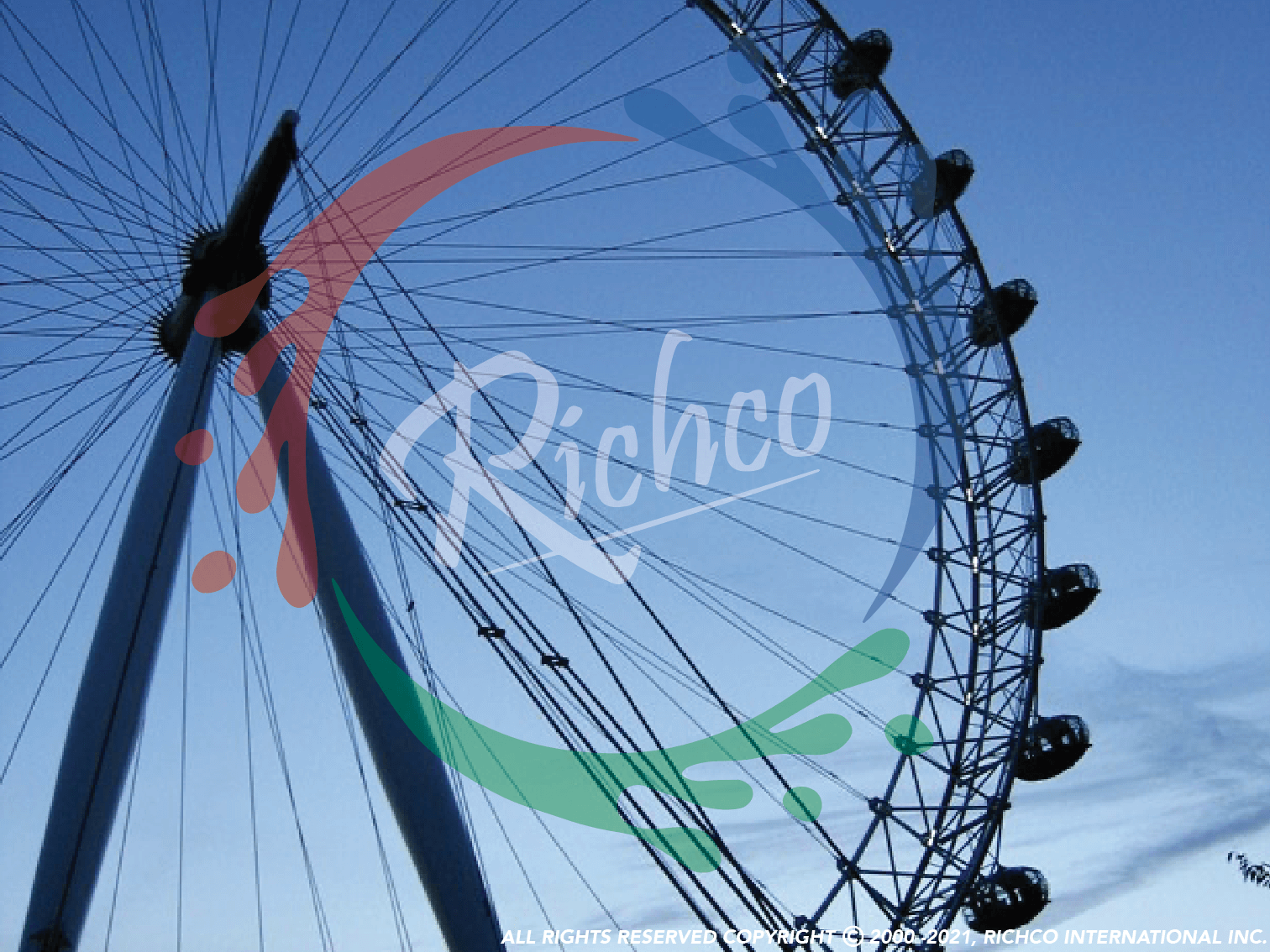 The London Eye Pier is located along the Thames embankment, opposite Westminster. It is situated directly in front of the London Eye itself, which allows tourists a chance to take in the sites and scenery along the Thames.
London Eye were concerned that the walkways and adjacent areas were not aesthetically pleasing, due to rust and deterioration of the original system. The walkways were also suffering from "ponding water" which had created a slippery surface and a trip hazard to all who walked along it. London Eye's architect had a concern regarding our ability to colour match our grip system to that of the existing style. We were instructed to carry out a demonstration of our grip system on the Pier at short notice to enable to the client and architect to see the results.
London Eye desired a granite finish, to match the main entrance to the attraction, and to extend the colour onto the main walkways. In order to achieve the closest match possible, Richco blended a mix of pigmented quartz aggregates. The system that Richco applied is a fast curing resin binding material, which allows the blended pigmented quartz aggregates to be cast onto the system. It also provides a hardwearing, positive grip system with an aesthetically pleasing finish.
We met our Client's requirements and carried out the work with minimal disruption and zero downtime to The London Eye.
Floor System: