I'm a Celebrity, Get Me Out of Here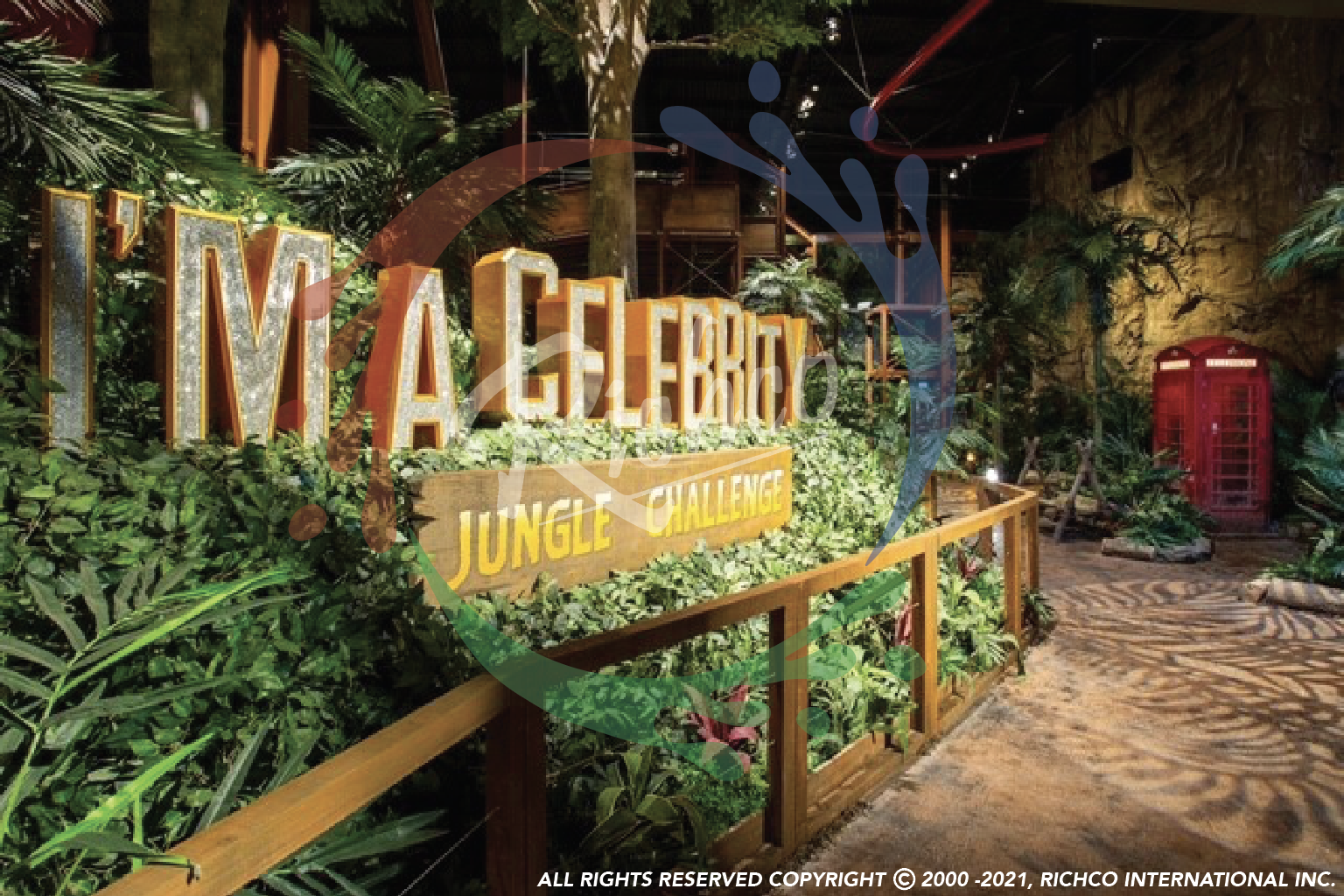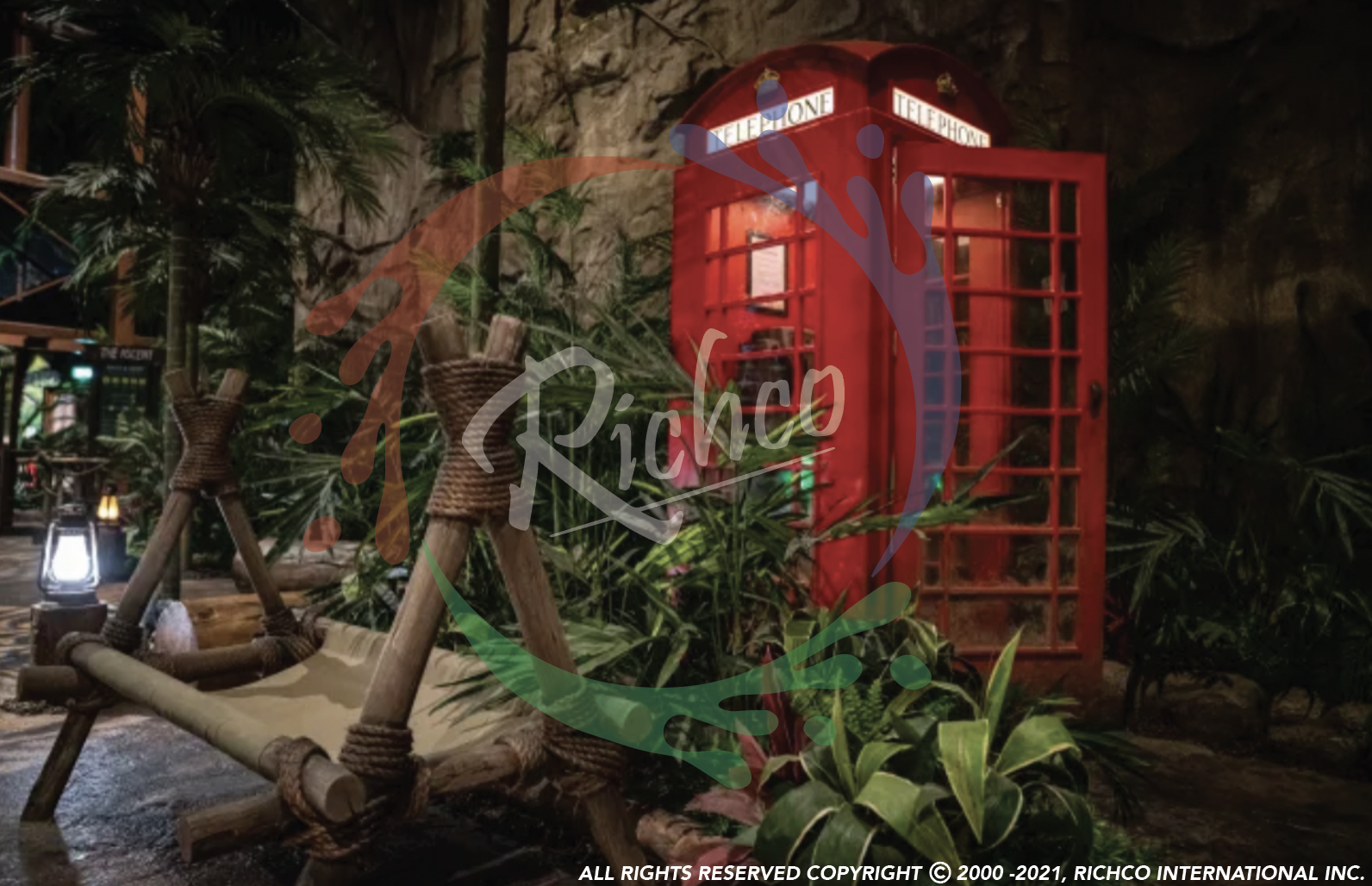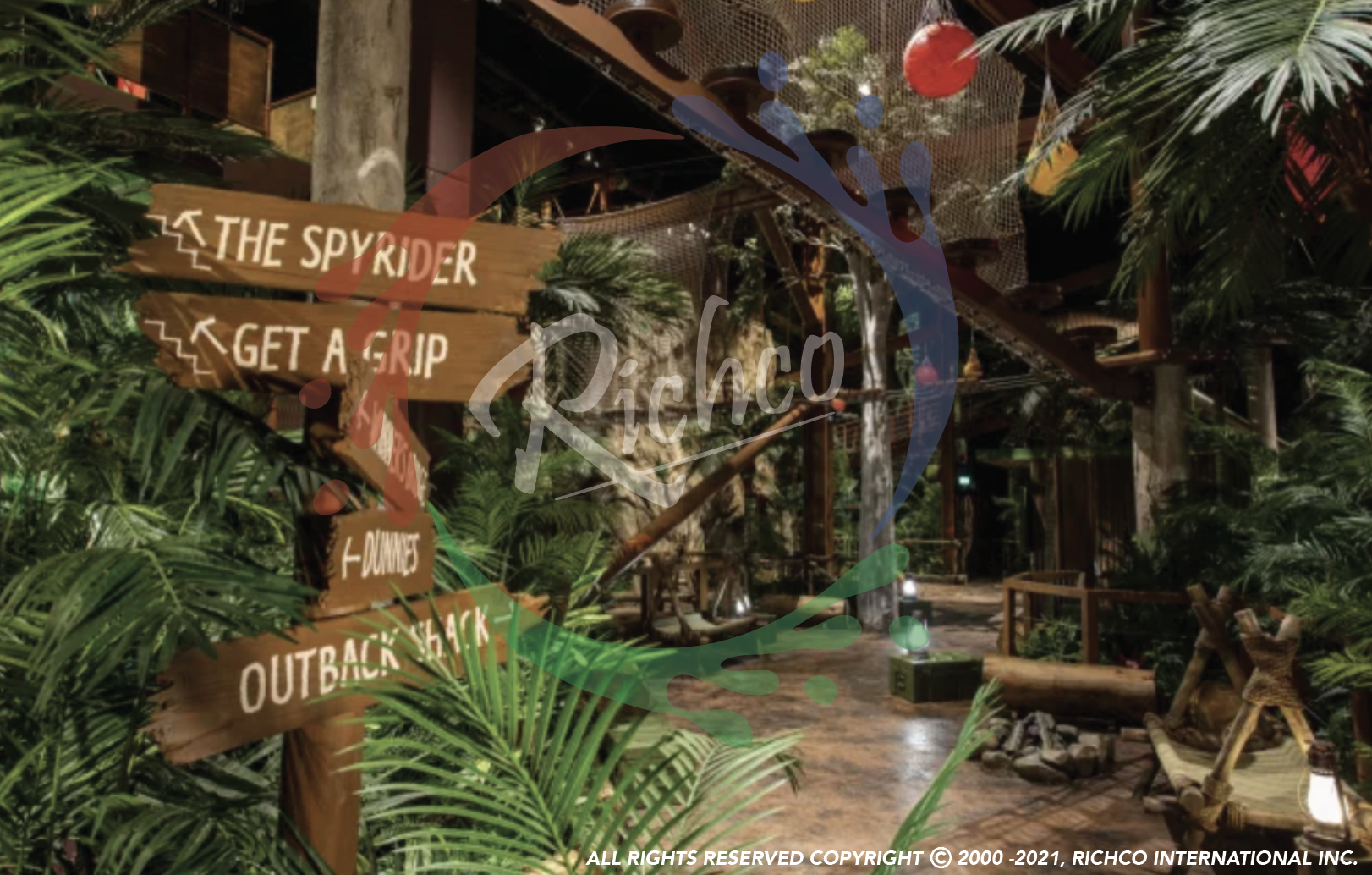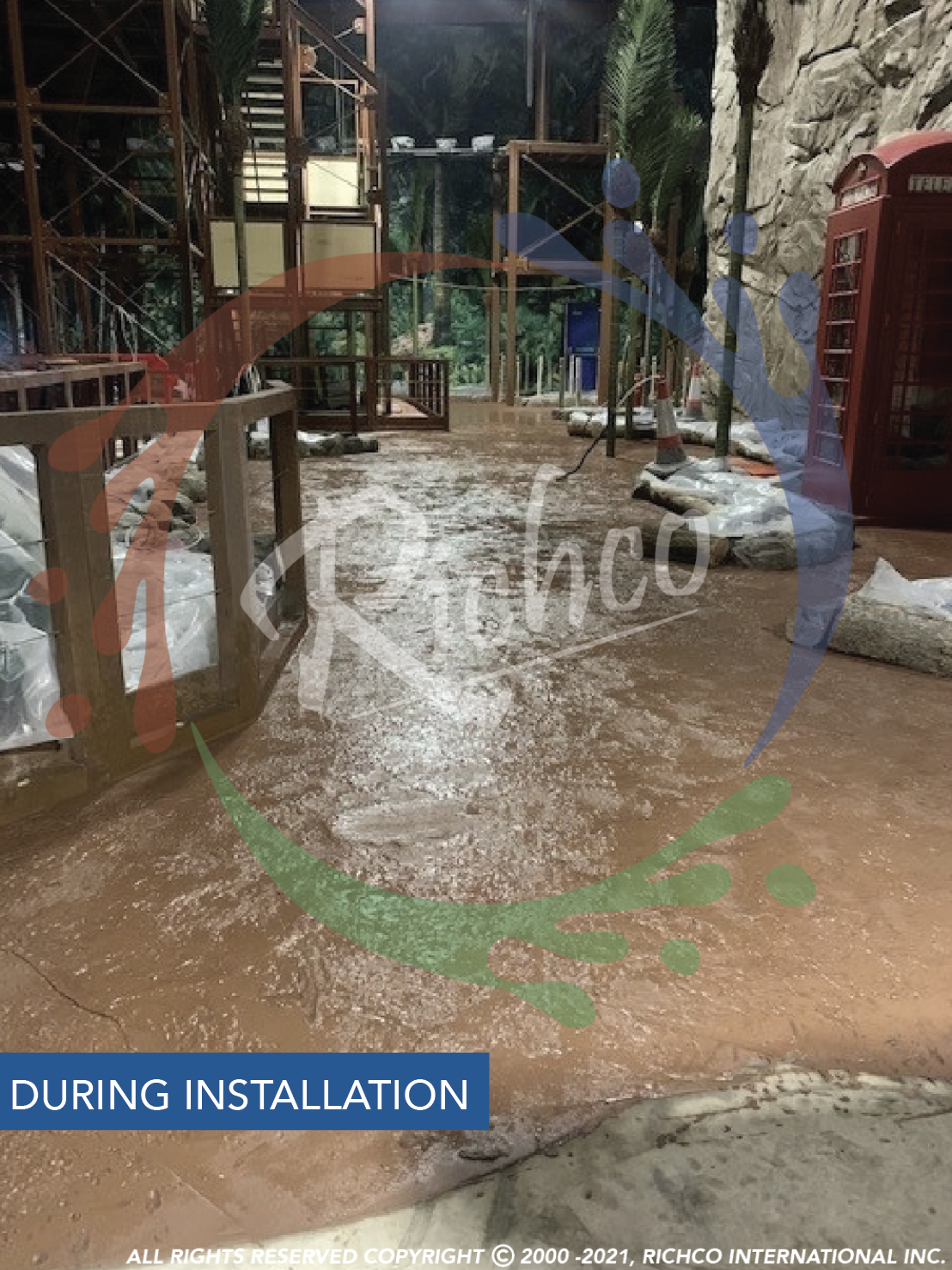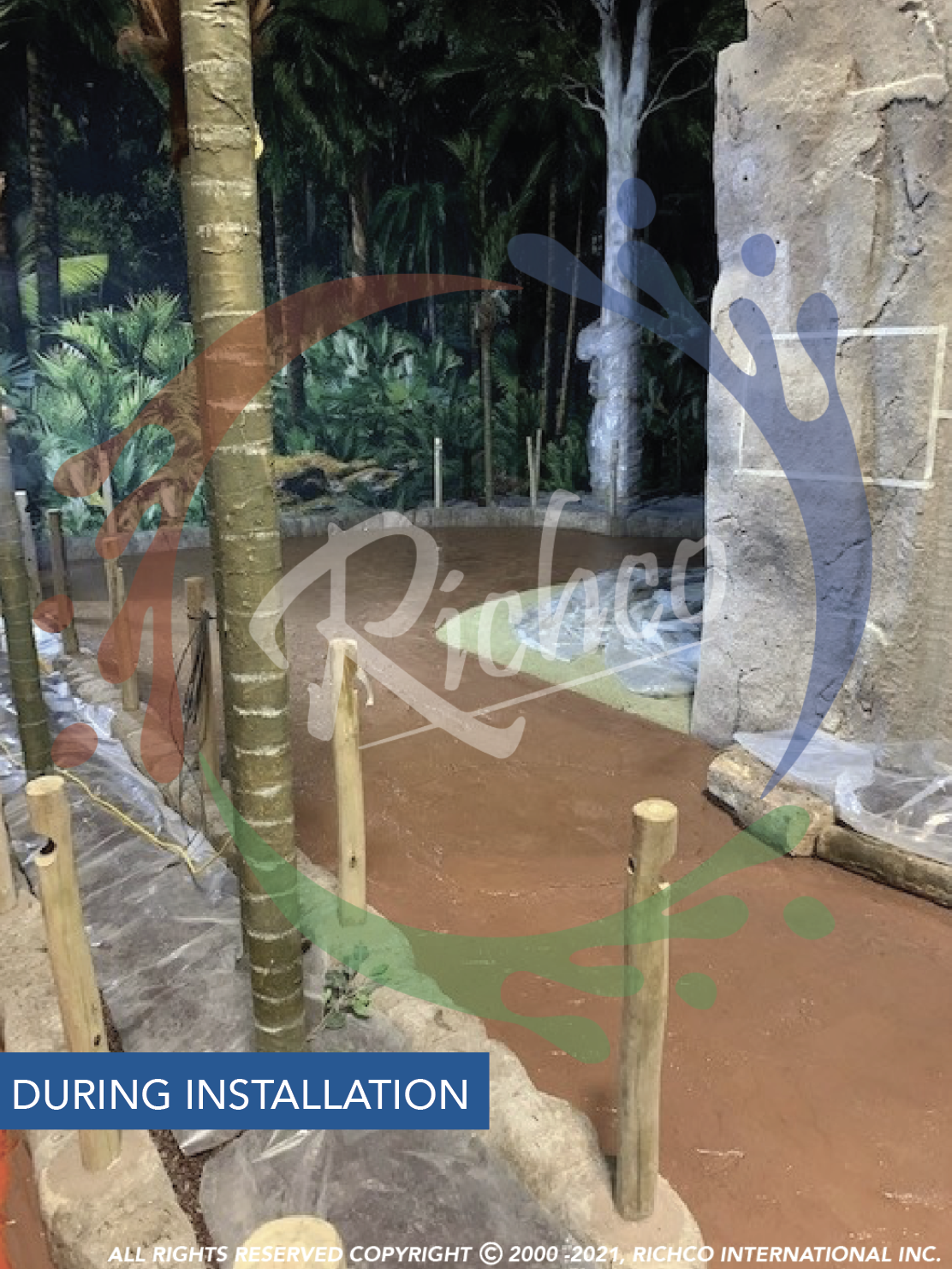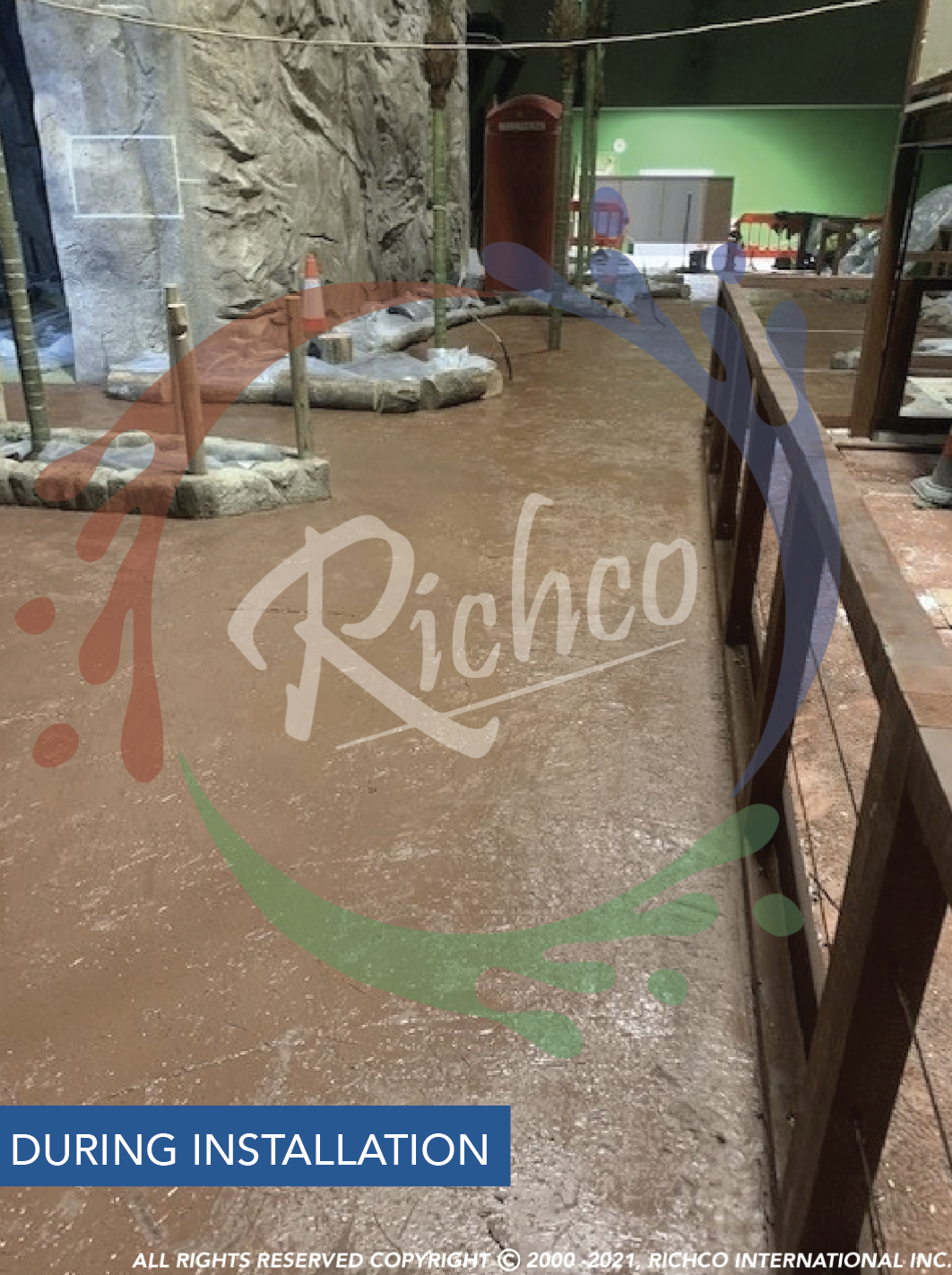 I'm a Celebrity…Get Me Out of Here! is a British reality TV series in which a number of celebrities live together in a jungle environment for a number of weeks, competing to be crowned "King" or "Queen of the Jungle".  The first episode aired on 25 August 2002. It is now produced by ITV Studios and has been licensed globally to countries including the United States, Germany, France, Hungary, Sweden, the Netherlands, Denmark, Romania, Australia and India.
Richco were involved with the I'm a Celebrity project right from the design stages where we were provided a design brief and theme booklet from the client to work from.  From the brief Richco created samples for the client's approval where custom flooring designs were created for each individual area.
During the installation onsite Richco created a work strategy which enabled us to work seamlessly in numerous areas at one time; with one team completing the prep work whilst the other team carried out the installation in each area with a staged phased application approach.  Richco installed the custom flooring finishes in each individual area throughout in a rapid and efficient turnaround with minimum downtime for the other trades onsite.
The finished project exceeded the clients' expectations with the custom designs in each individual area.
Floor System: