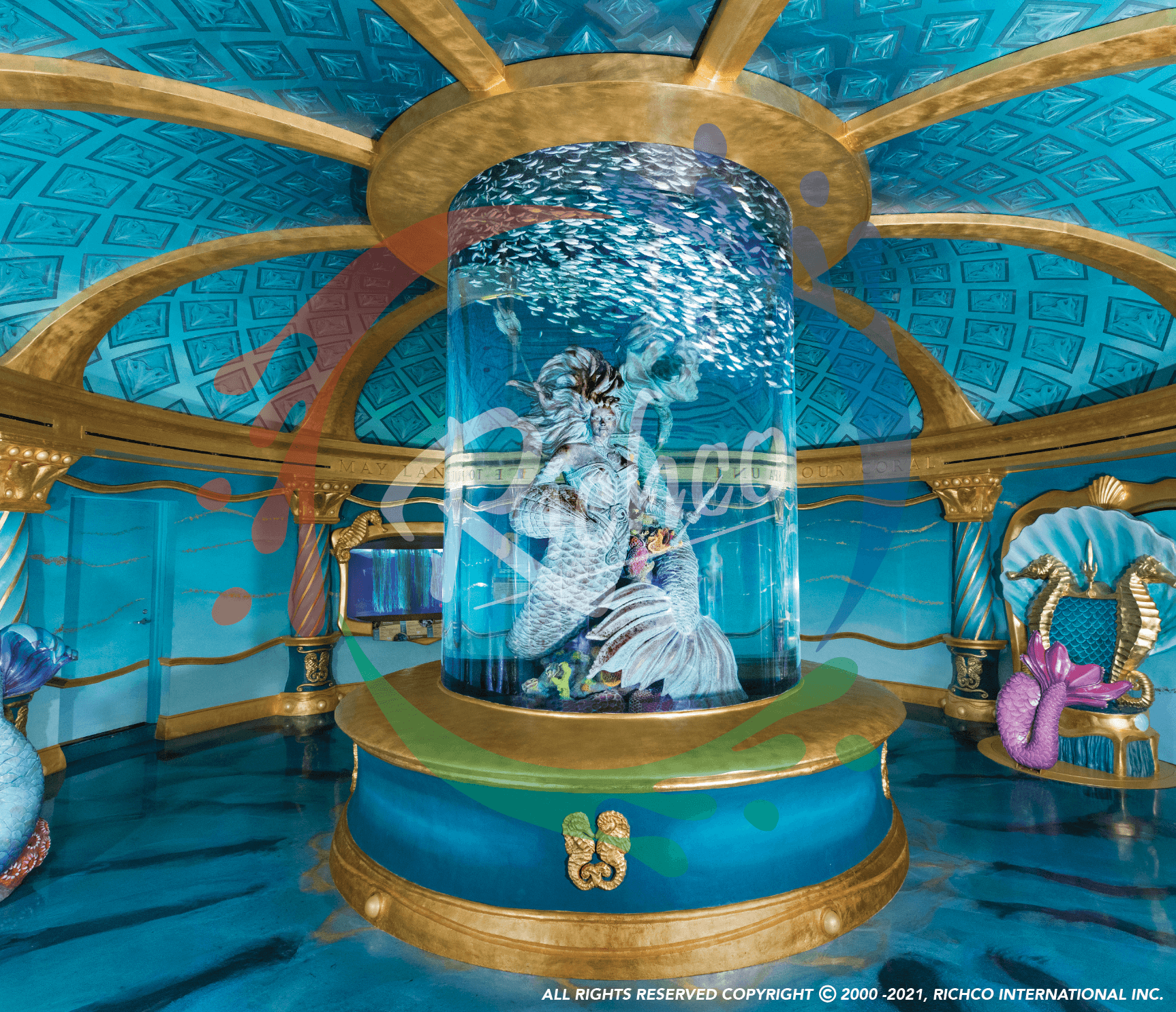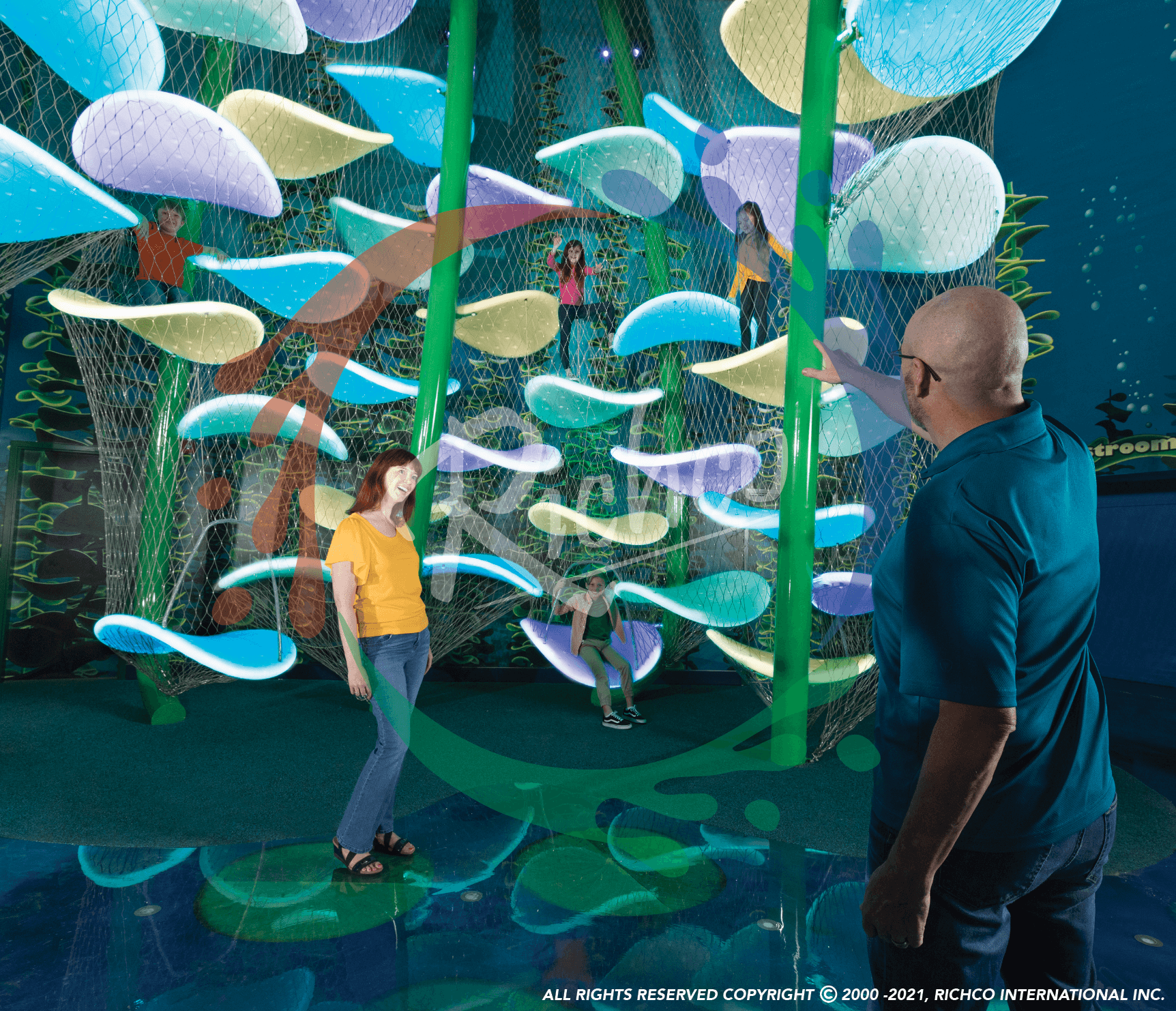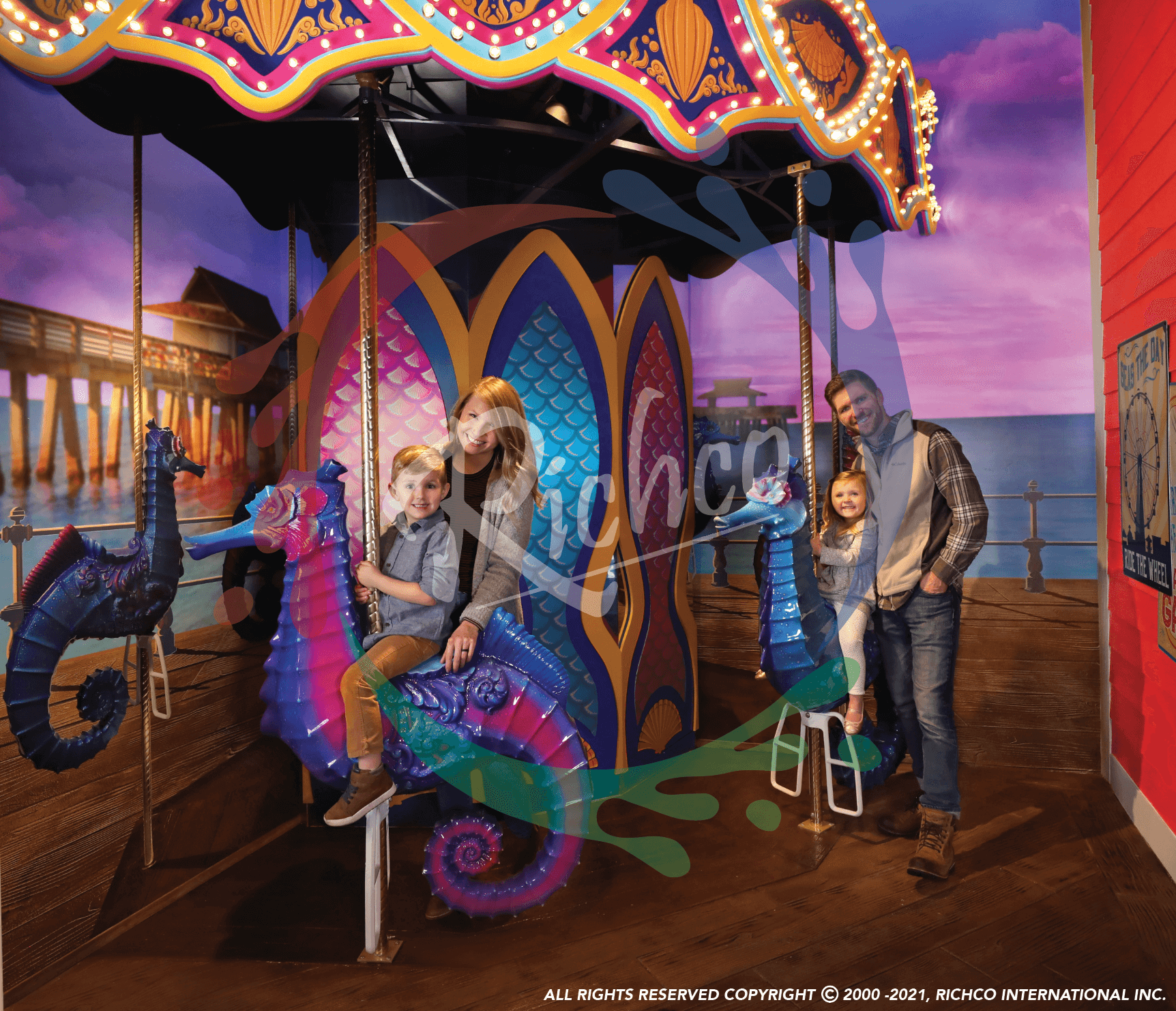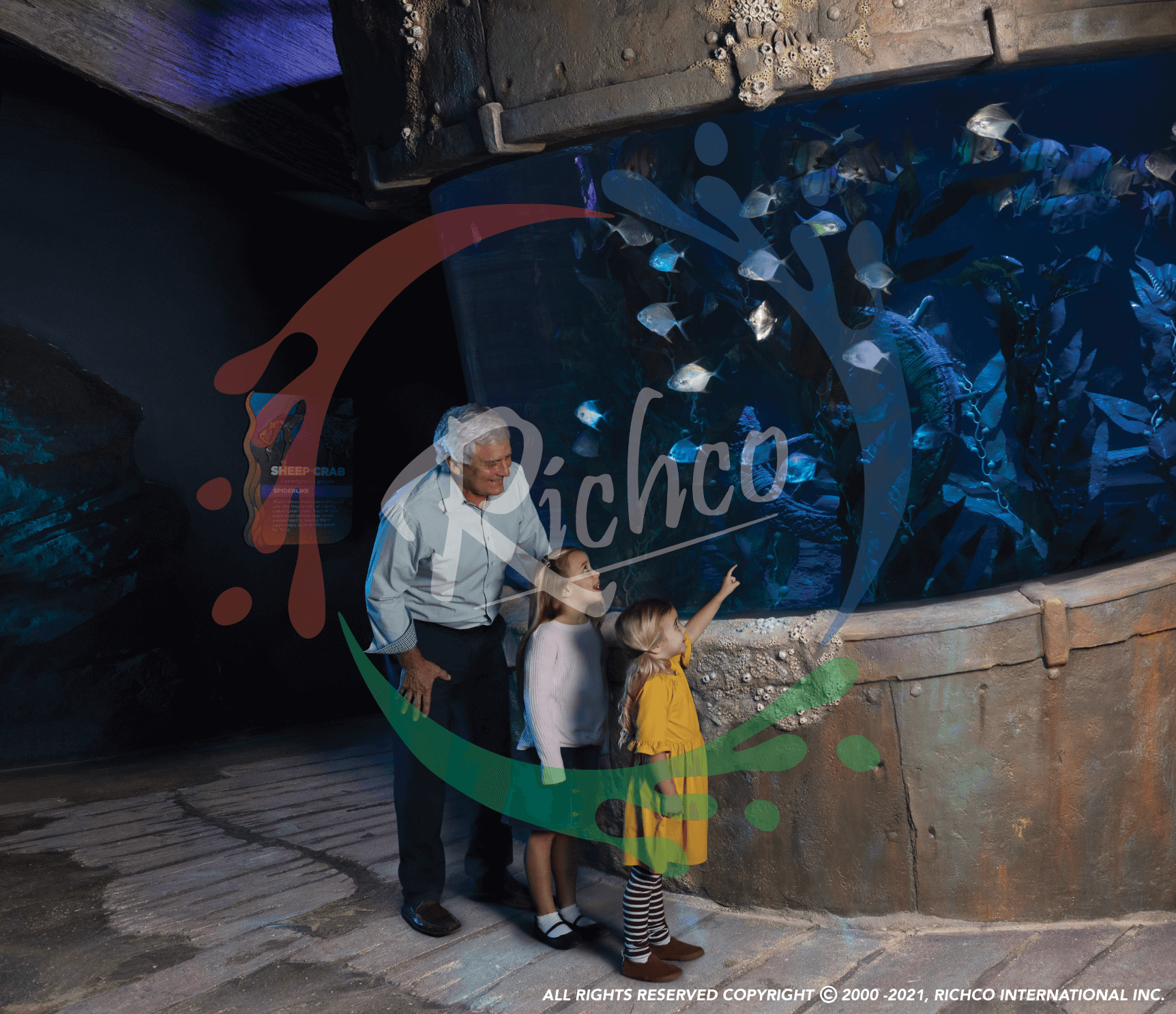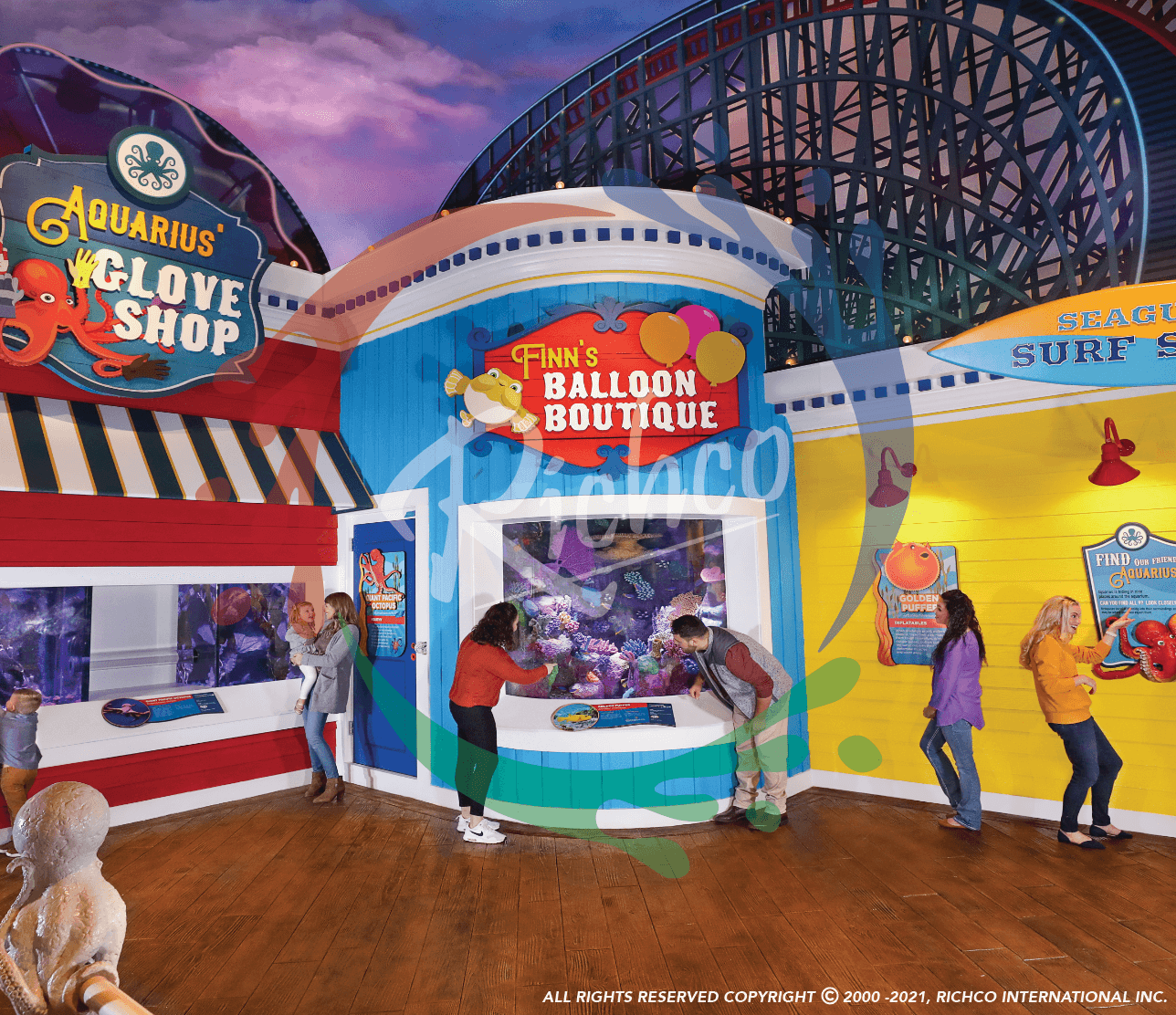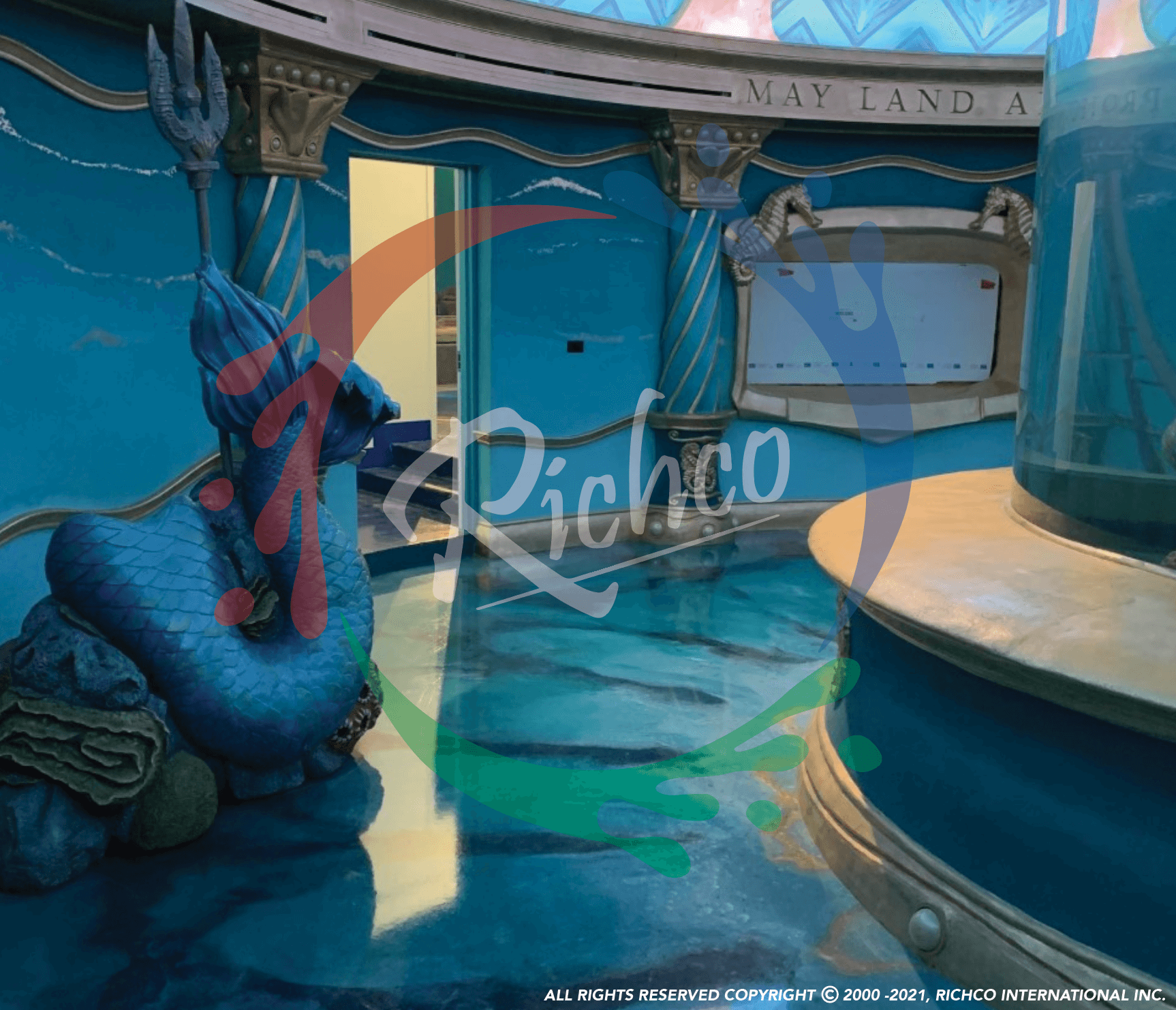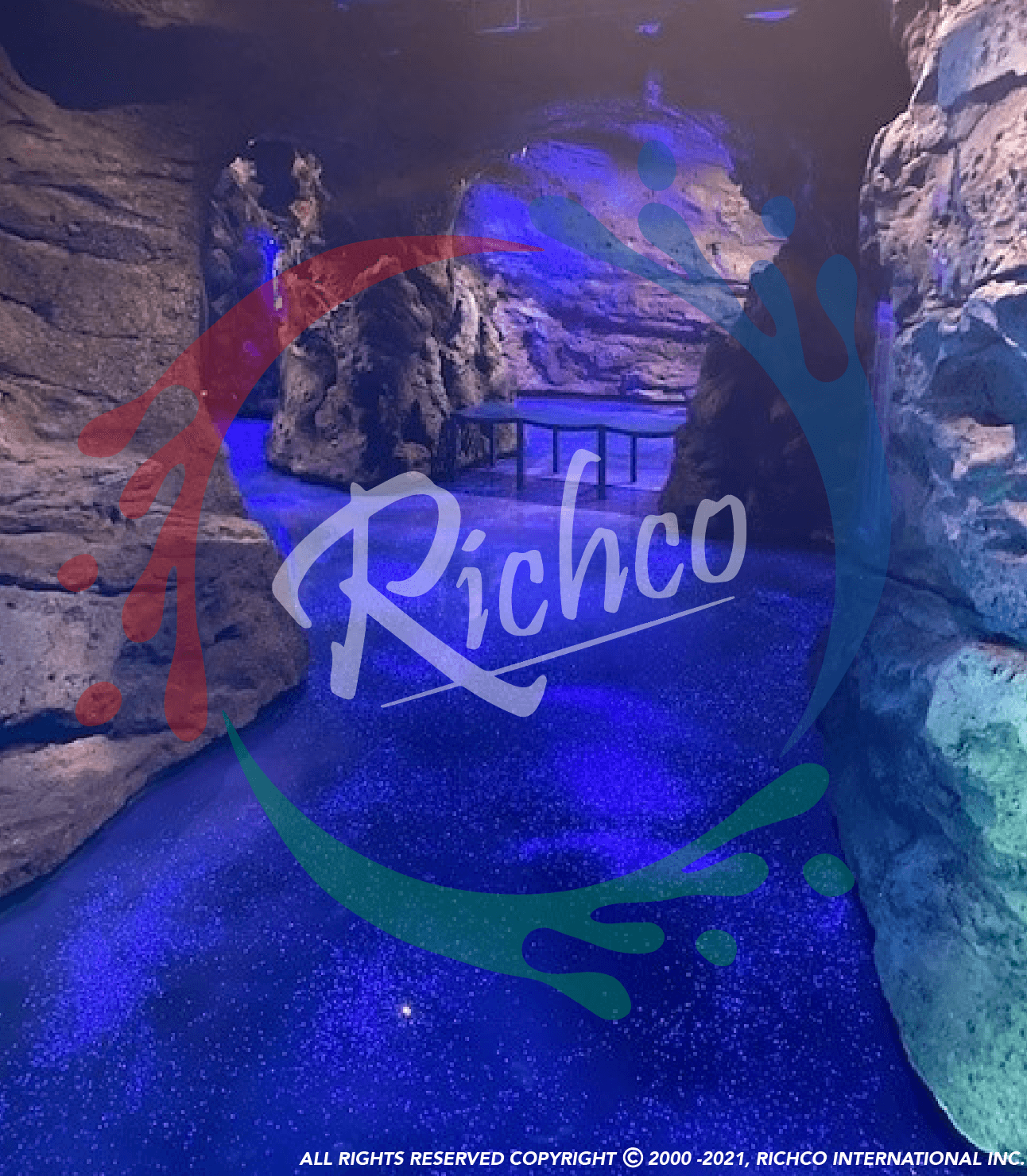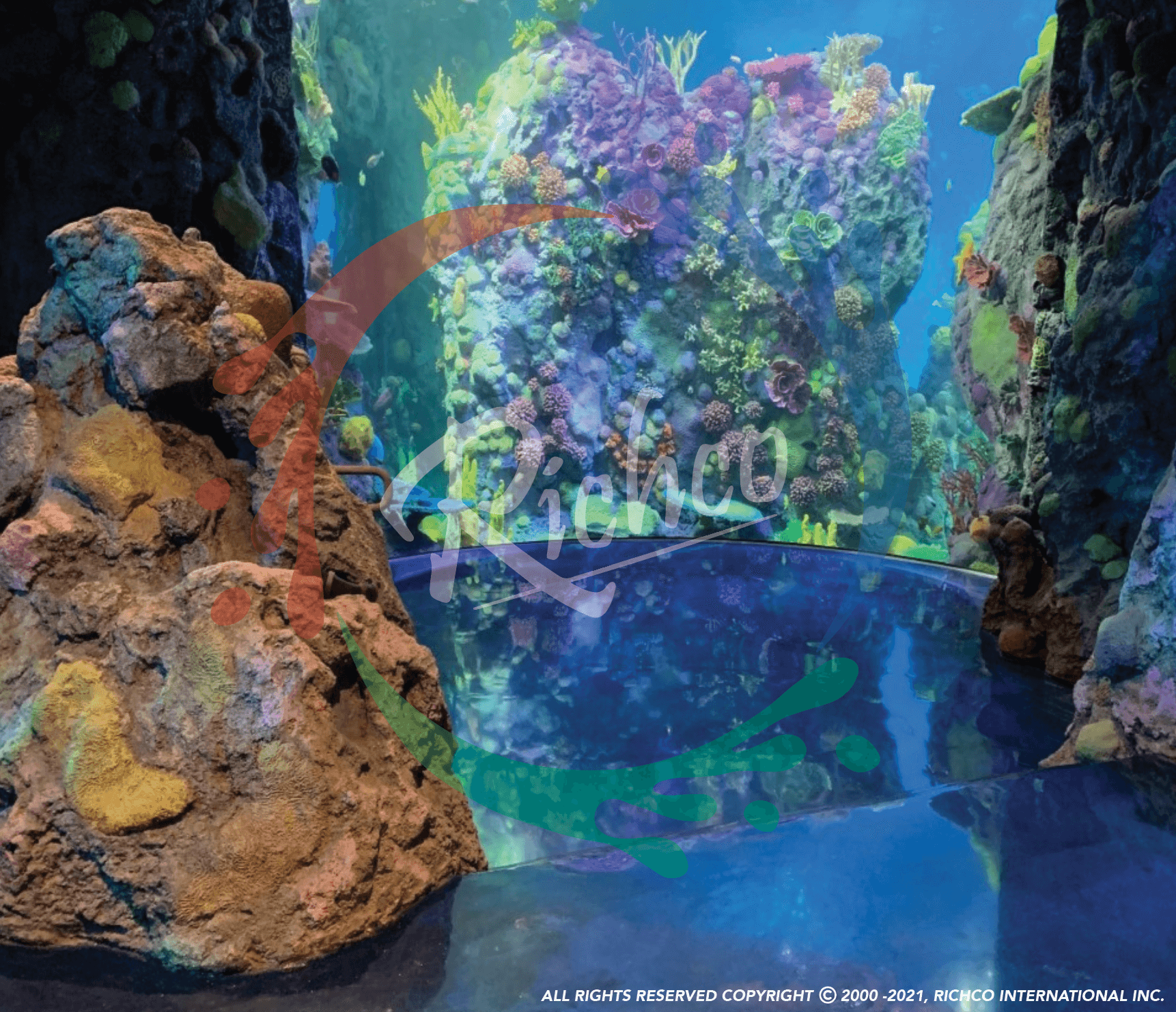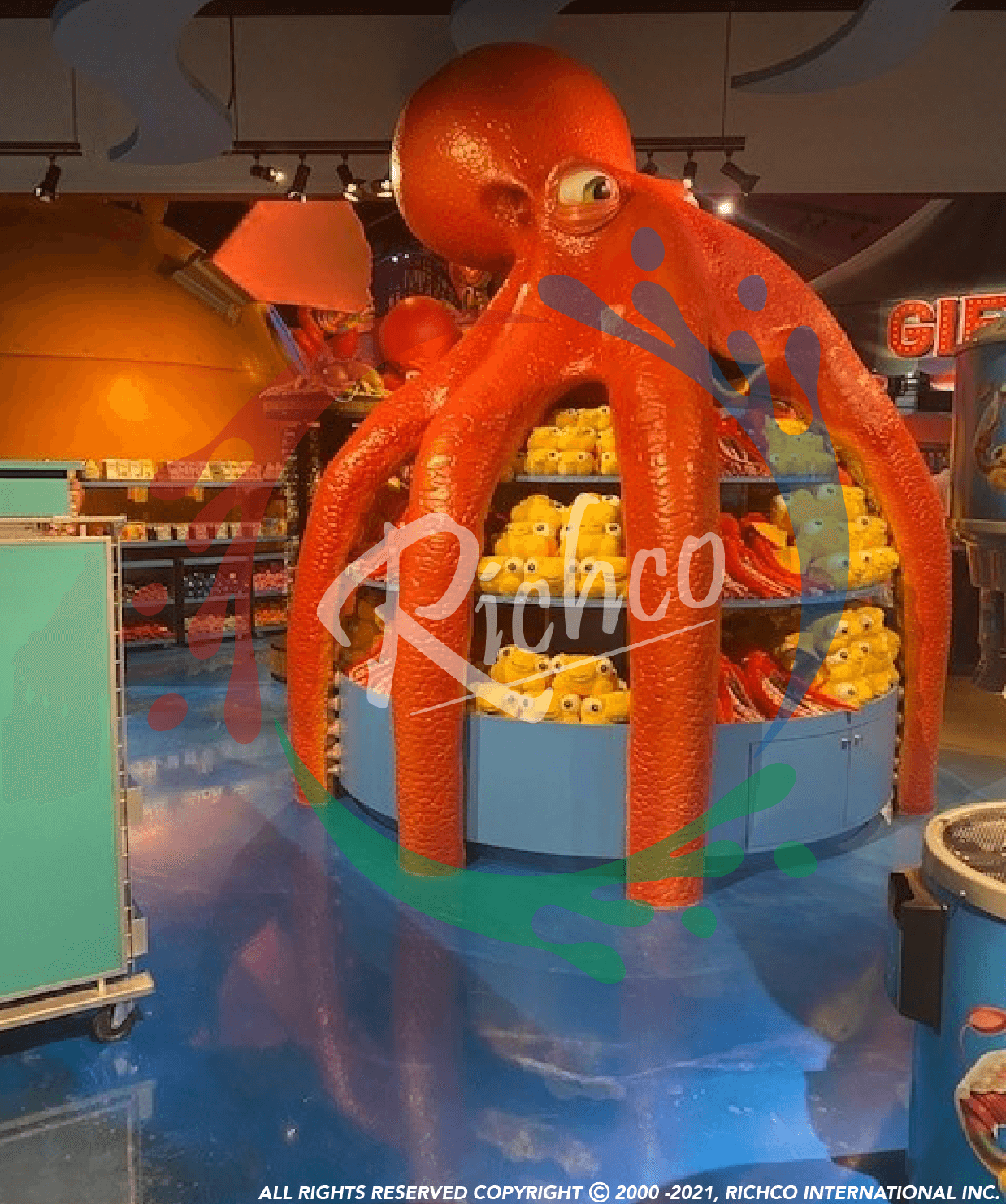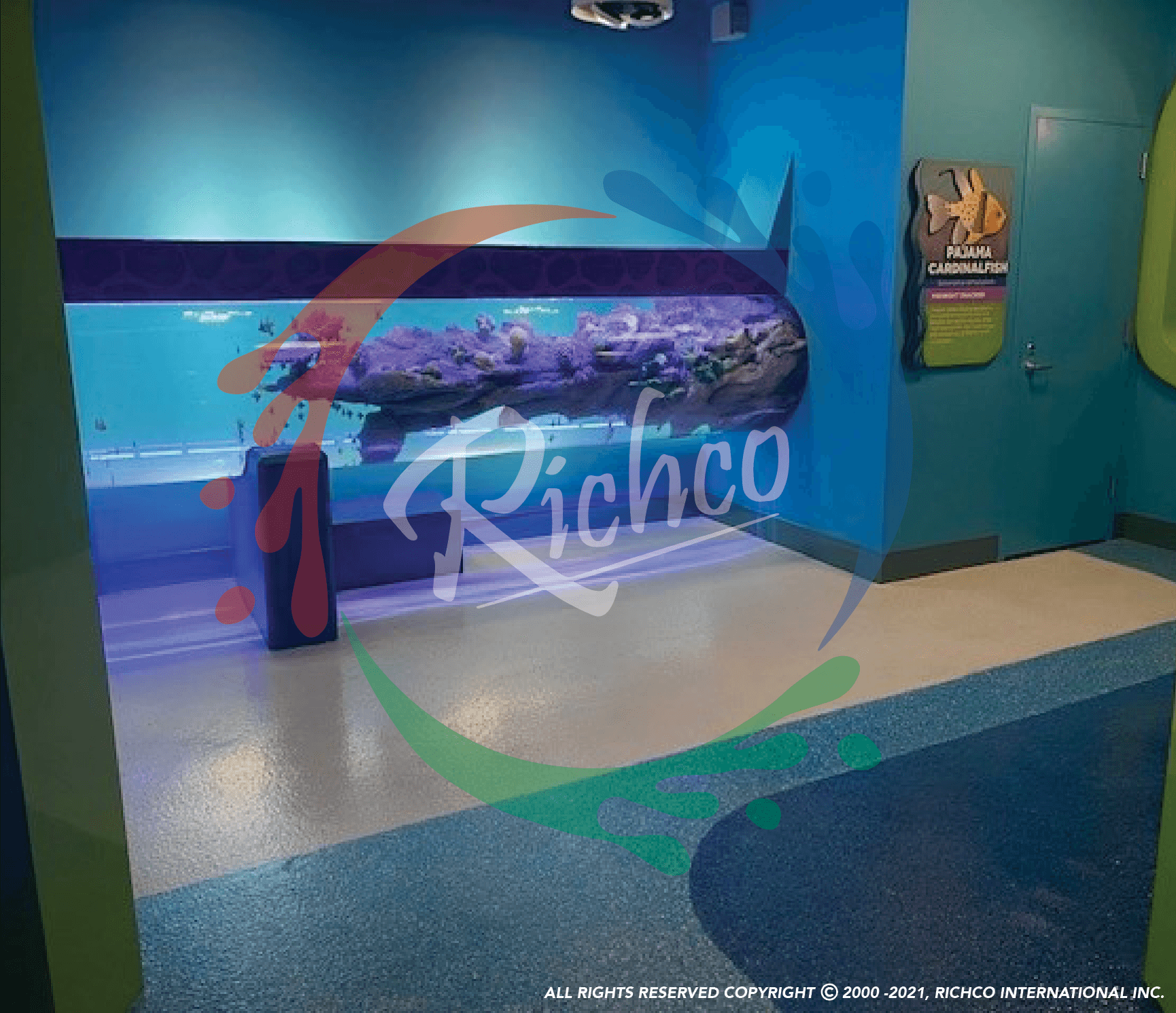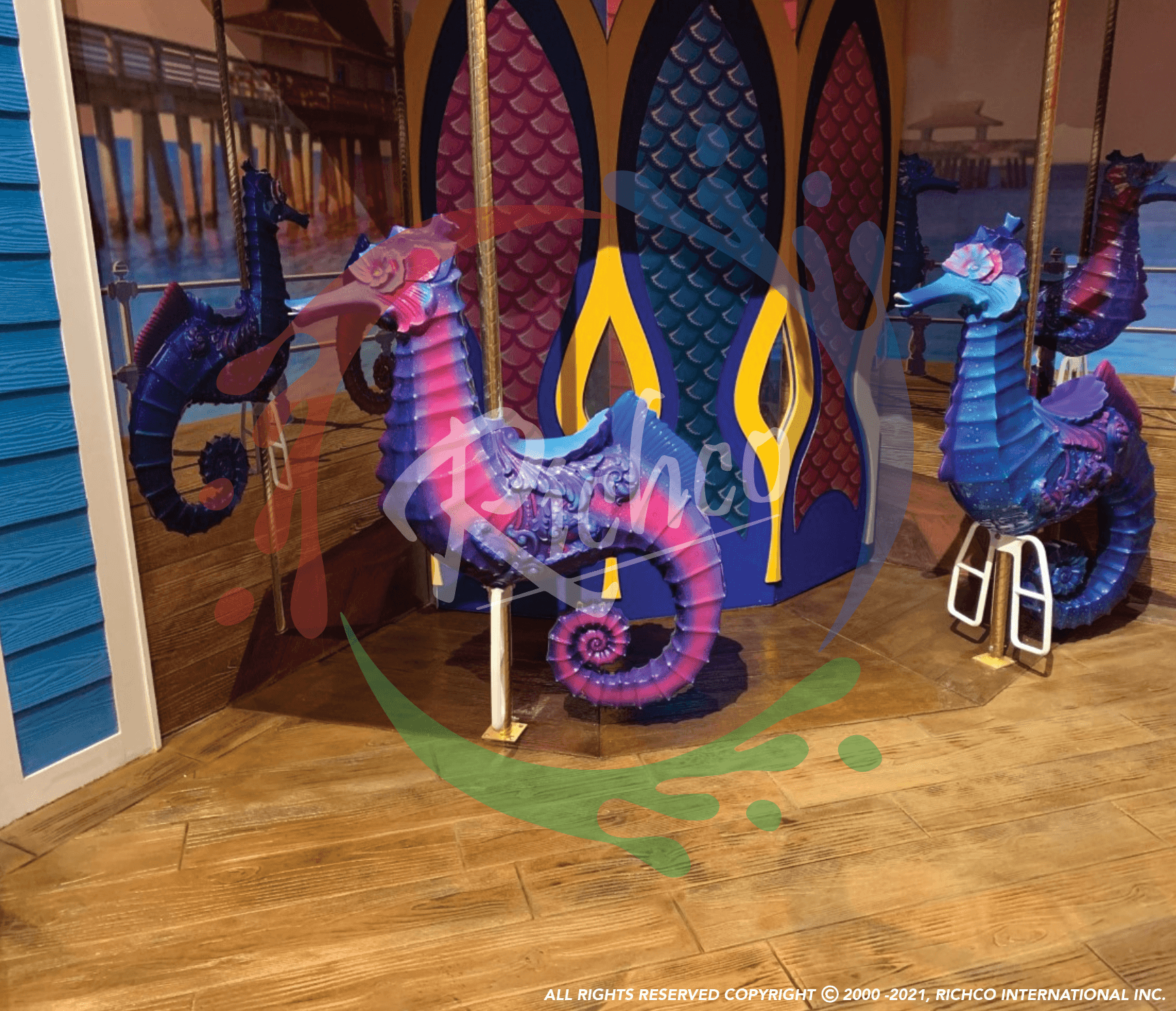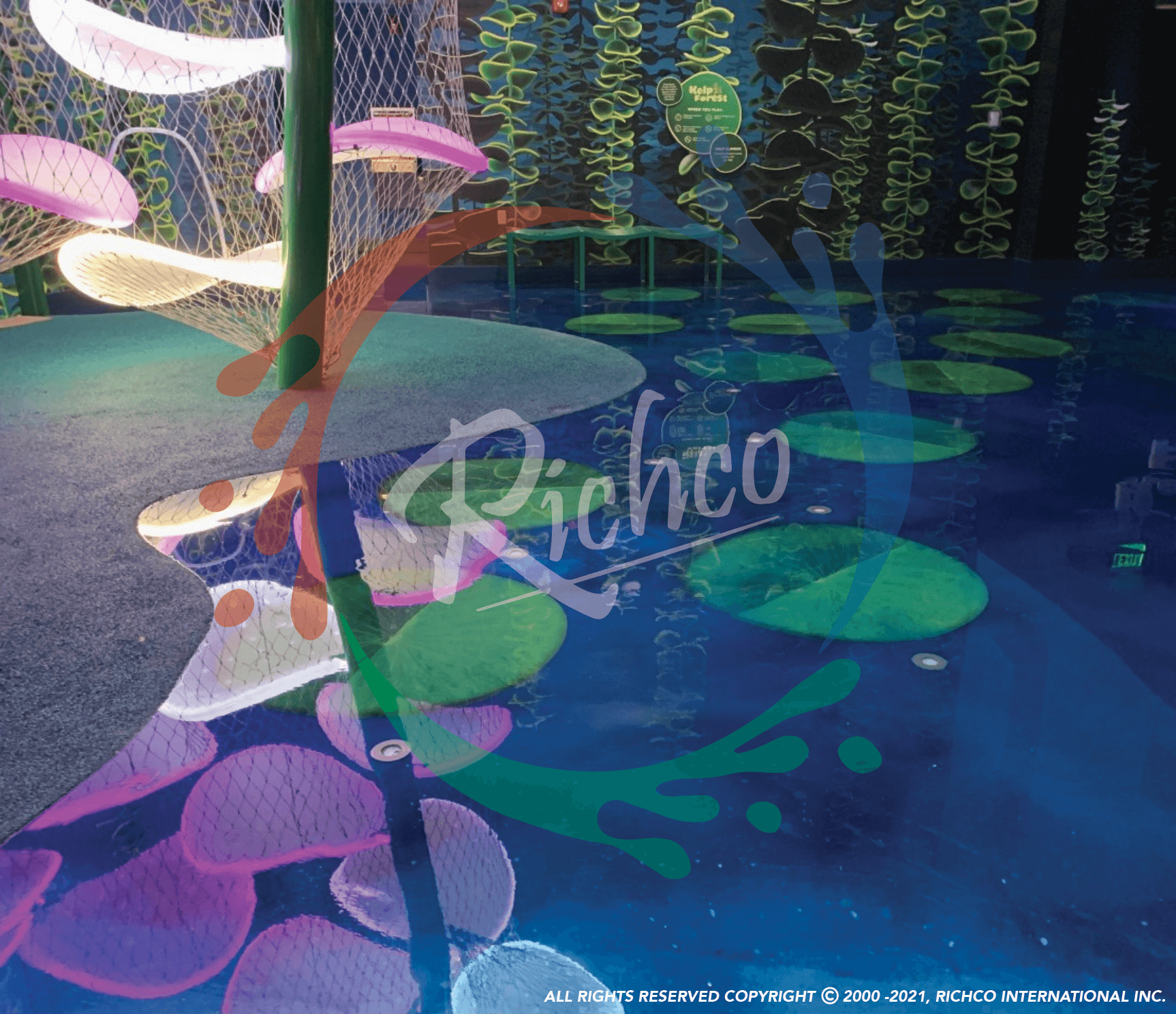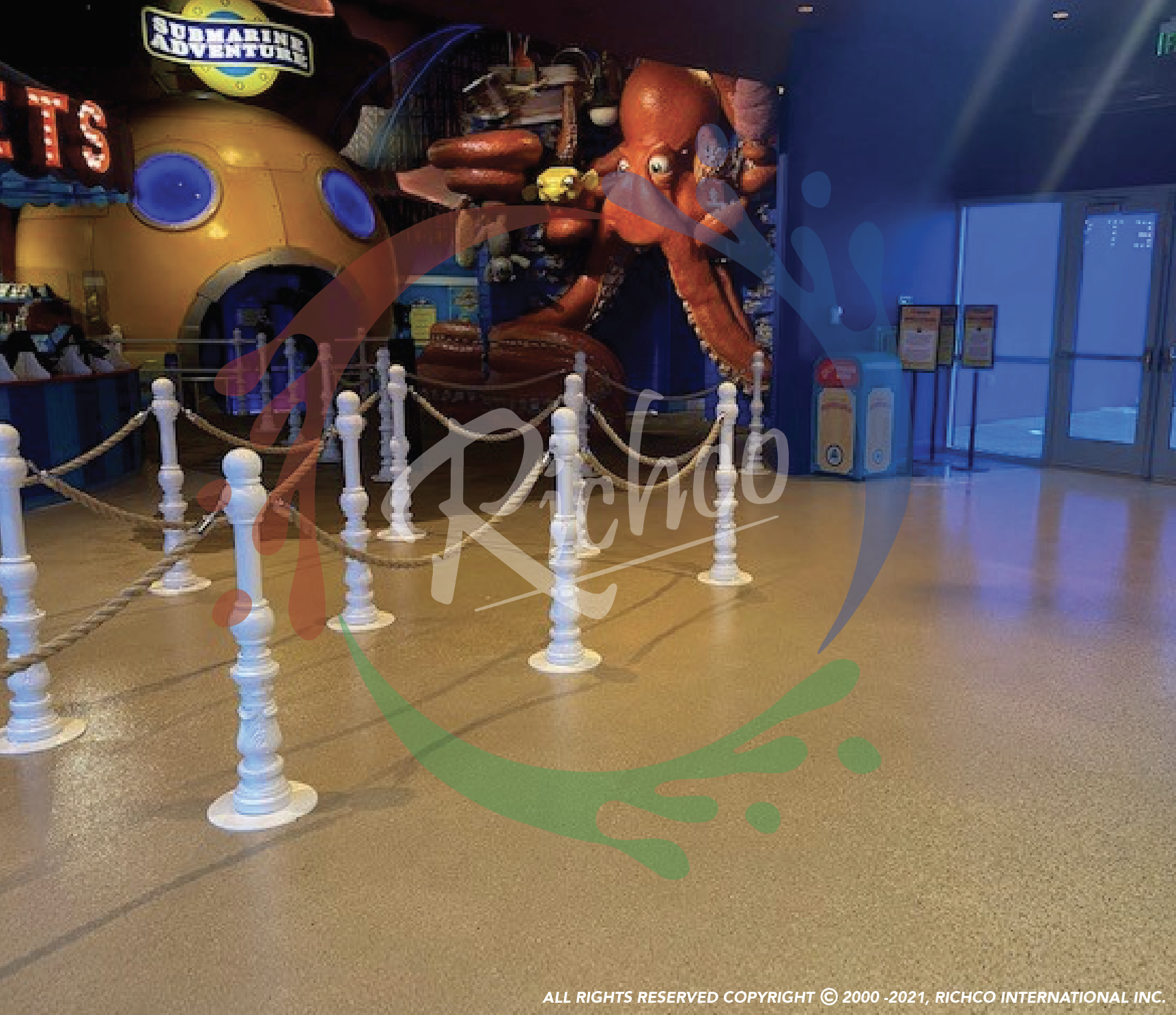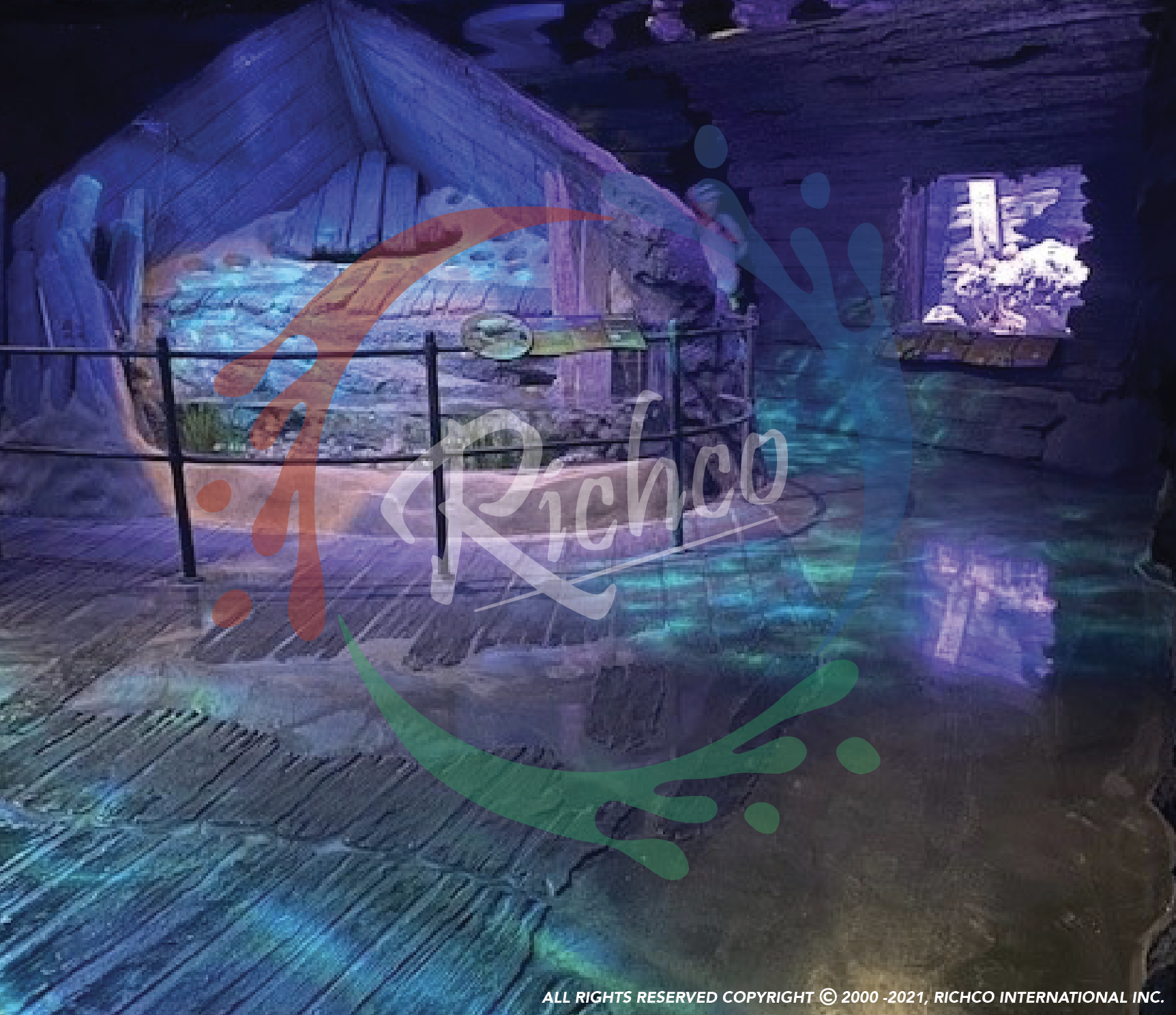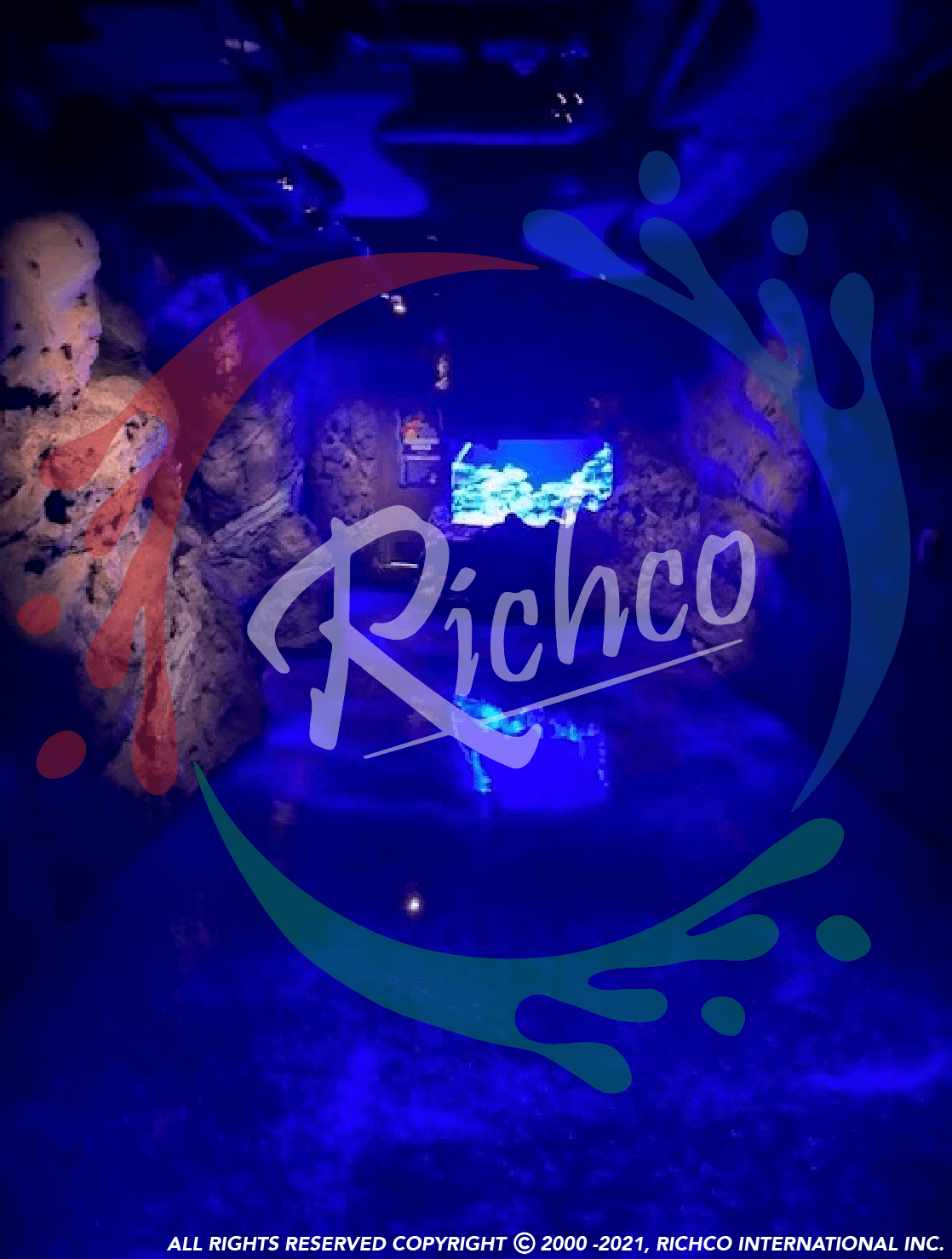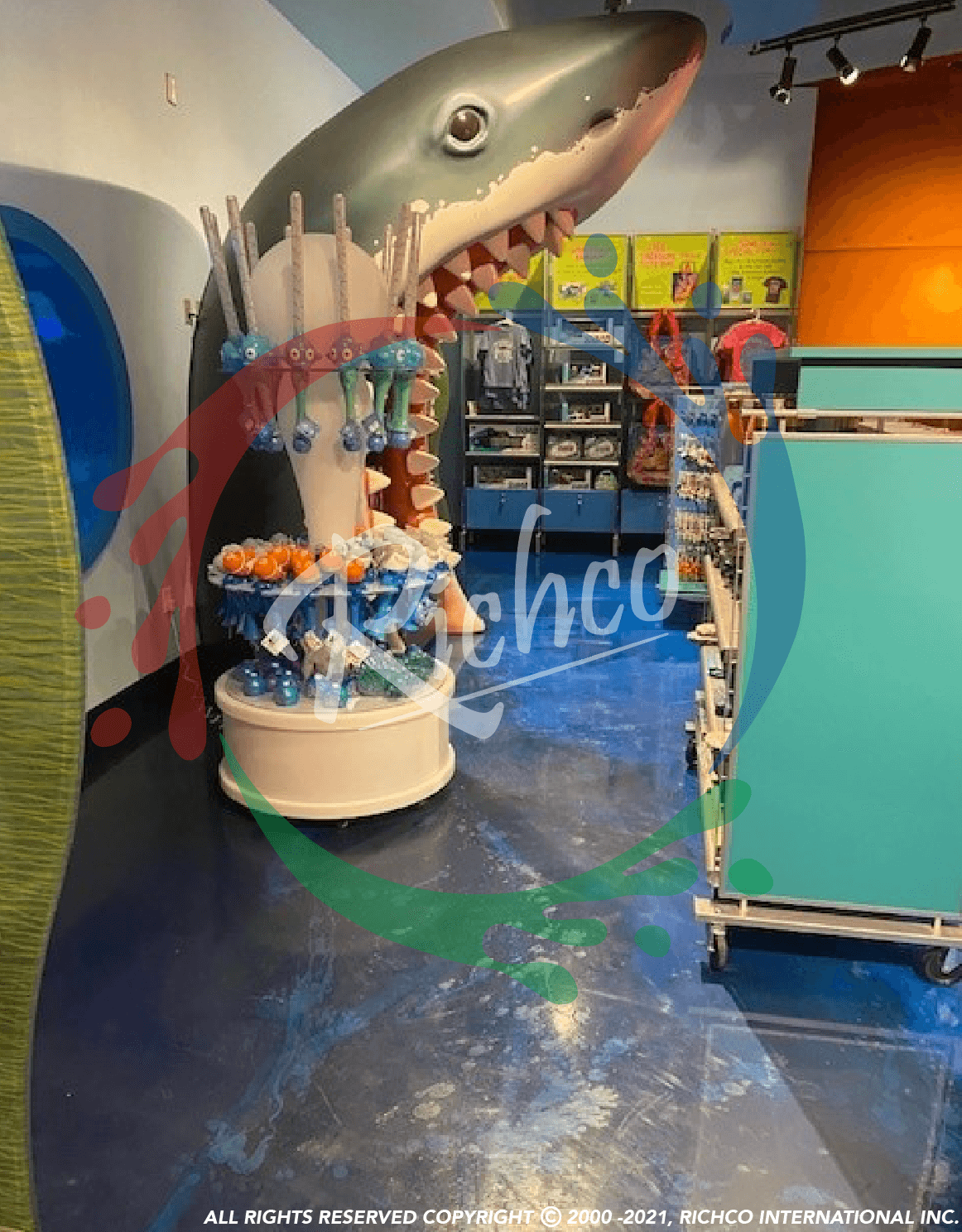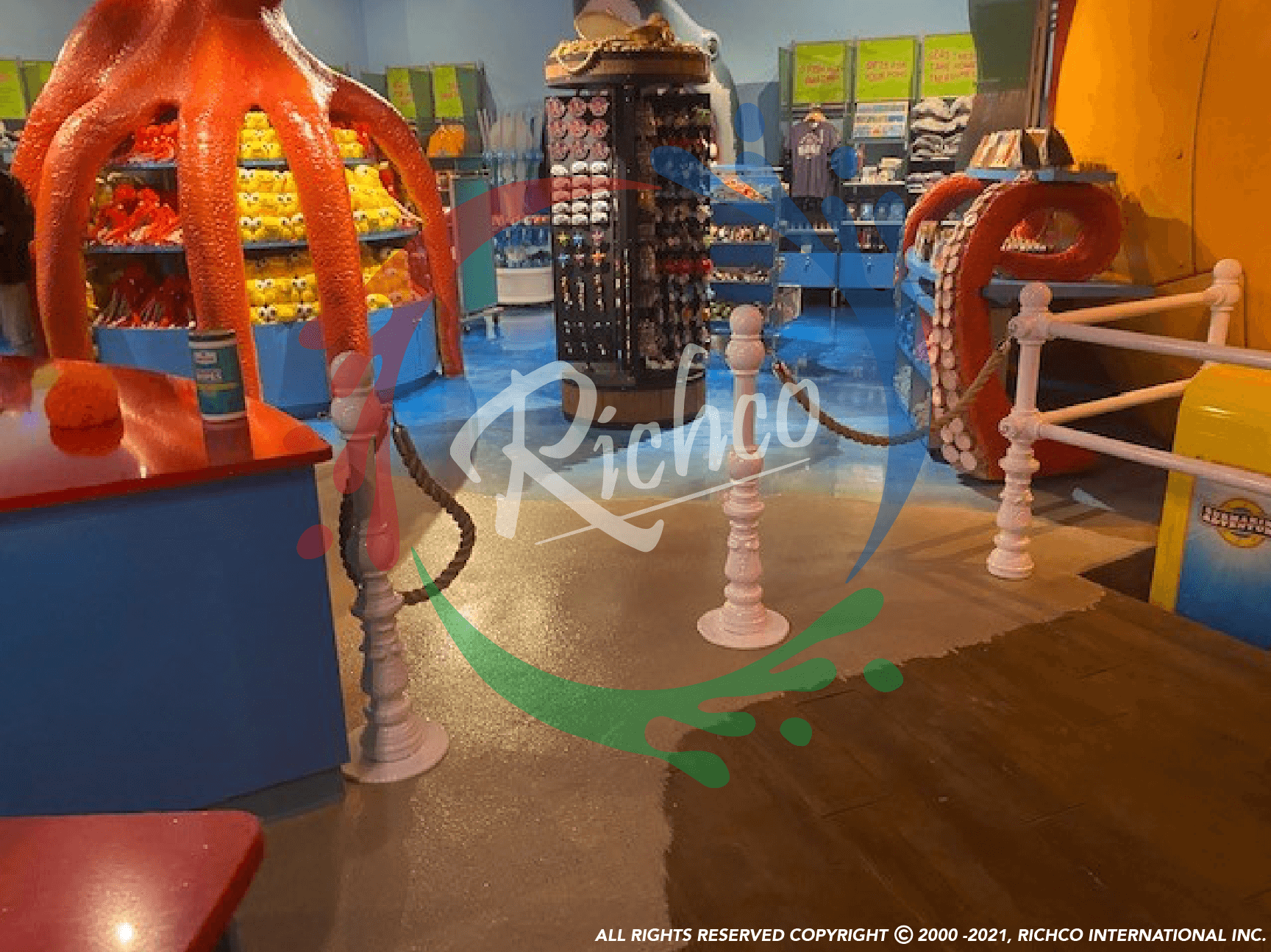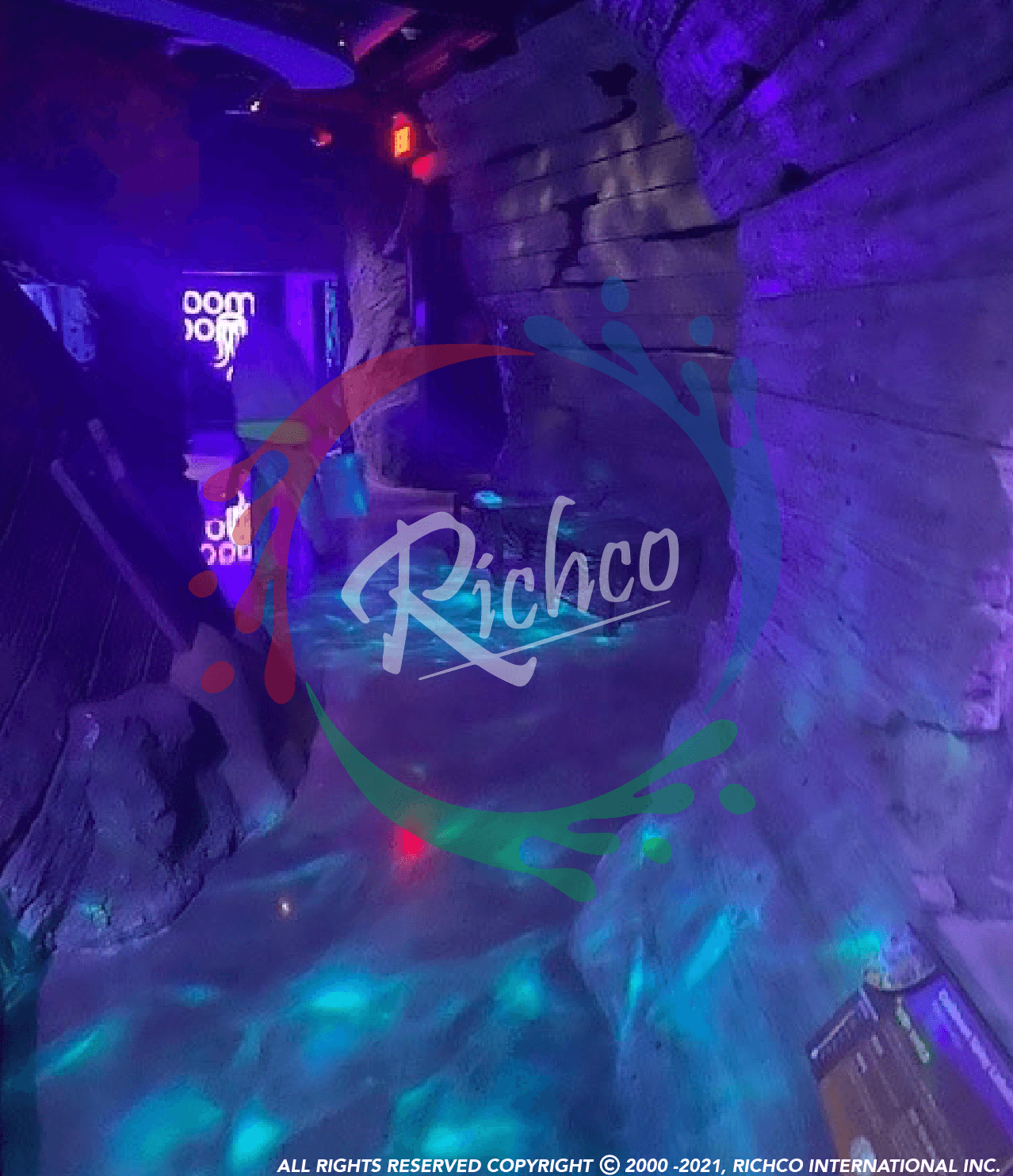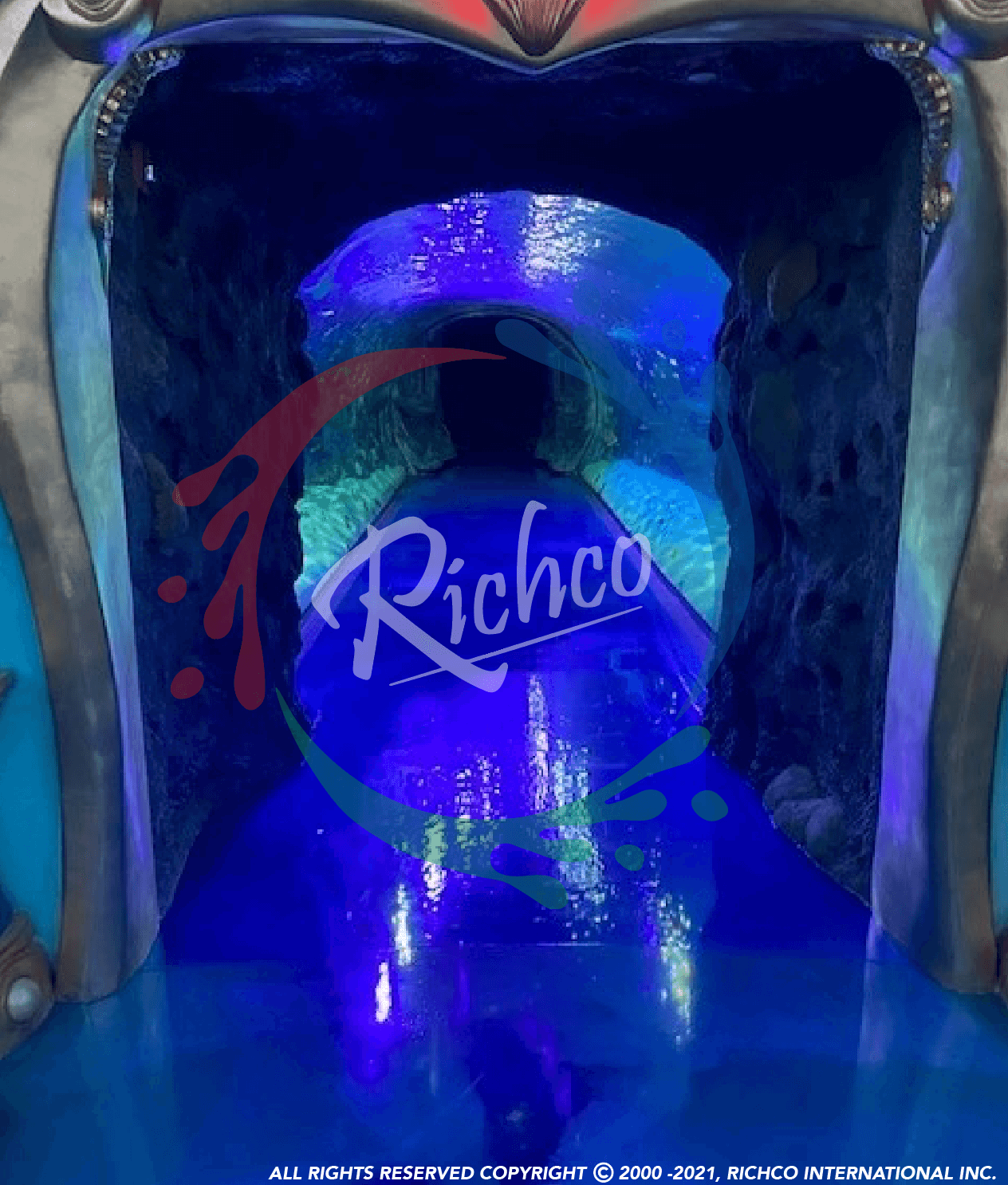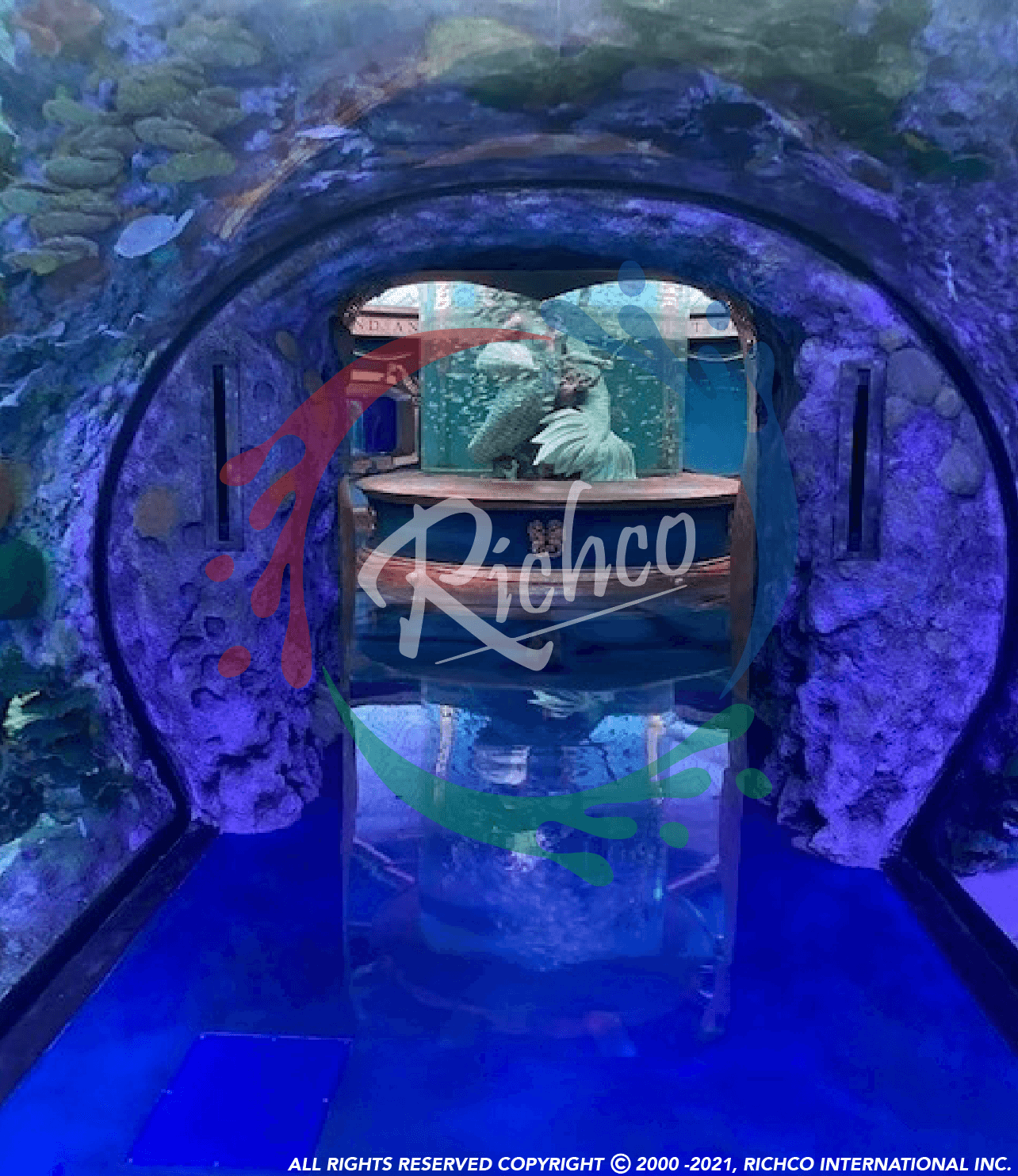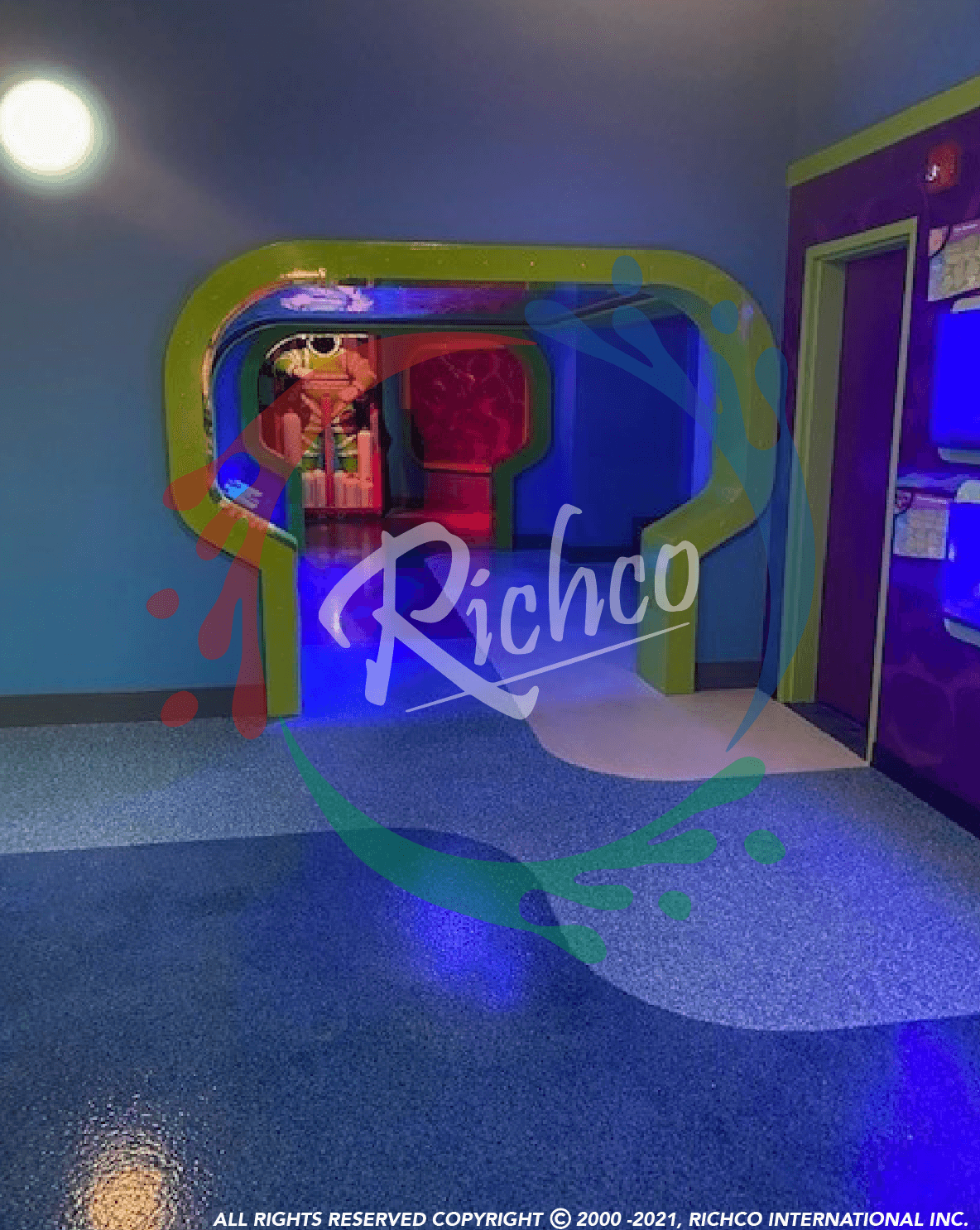 Aquarium at the Boardwalk is the newest attraction in Branson, Missouri, and unlike any other aquarium you've visited. Some features that visitors can expect to enjoy are more than 250 different animal species, an original 5D submarine adventure to the bottom of the sea, a 24-foot-high Kelp Forest climbing structure for kids, stingrays, a gorgeous 16-foot view of a coral reef, two mirrored art installations that give the sense of infinite ocean life, lionfish, and more than 7,200 individual sea animals!
Richco were involved with the Branson Aquarium project right from the design stages where we were provided a design brief and theme booklet from the client to work from. From the brief Richco created samples for the client's approval where custom flooring designs were created for each individual area throughout the Aquarium.
During the installation onsite Richco created a work strategy which enabled us to work seamlessly in numerous areas at one time; with one team completing the prep work whilst the other team carried out the installation in each area with a staged phased application approach.
Richco installed the custom flooring finishes in each individual area throughout the Aquarium in a rapid and efficient turnaround with minimum downtime for the other trades onsite. The project was split into two phases and was fully completed within a 21-day period.
The finished project exceeded the clients' expectations with the custom designs in each individual area throughout the aquarium. We are continuing to work with the client on other themed projects.
Flooring Systems: