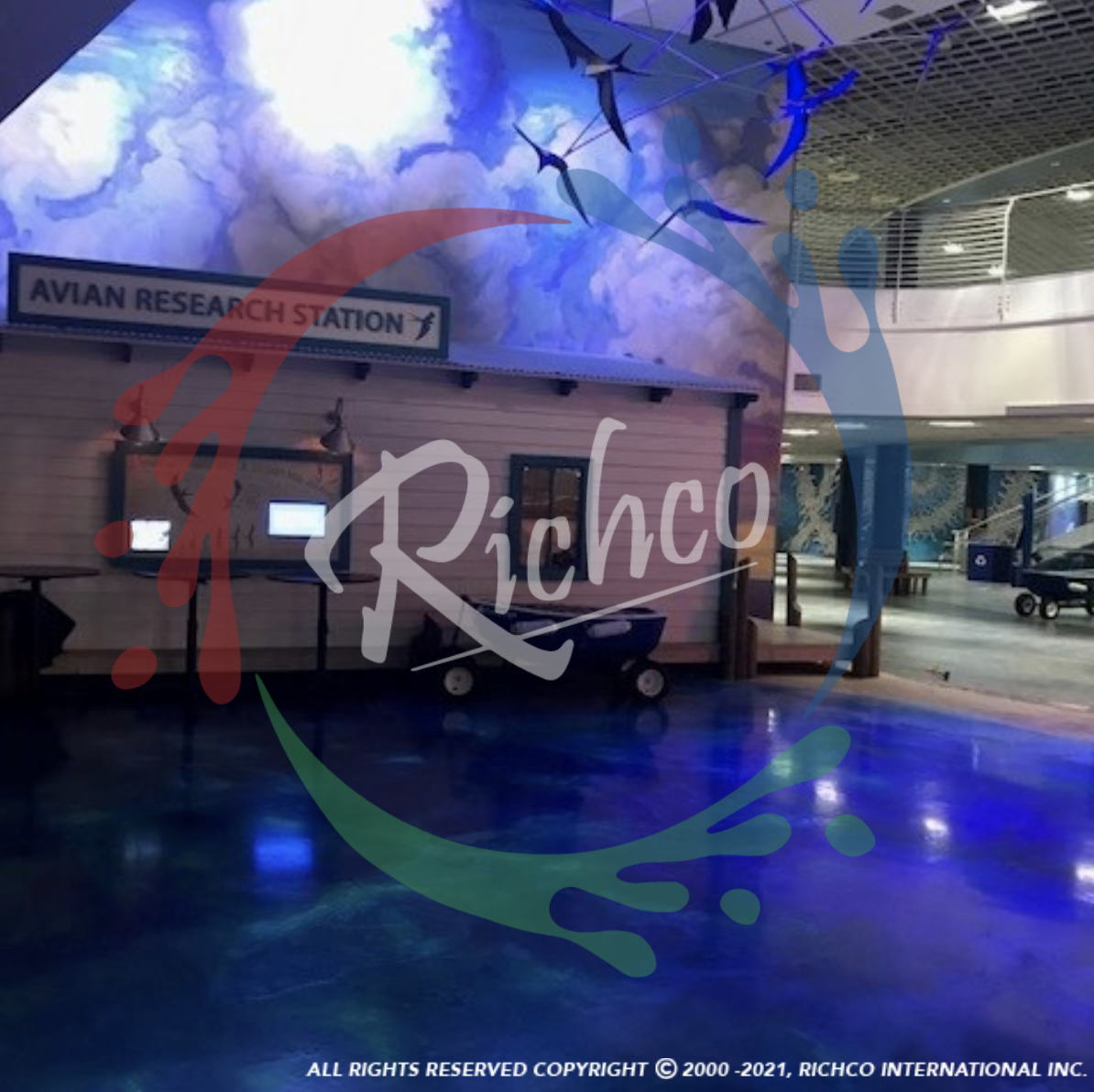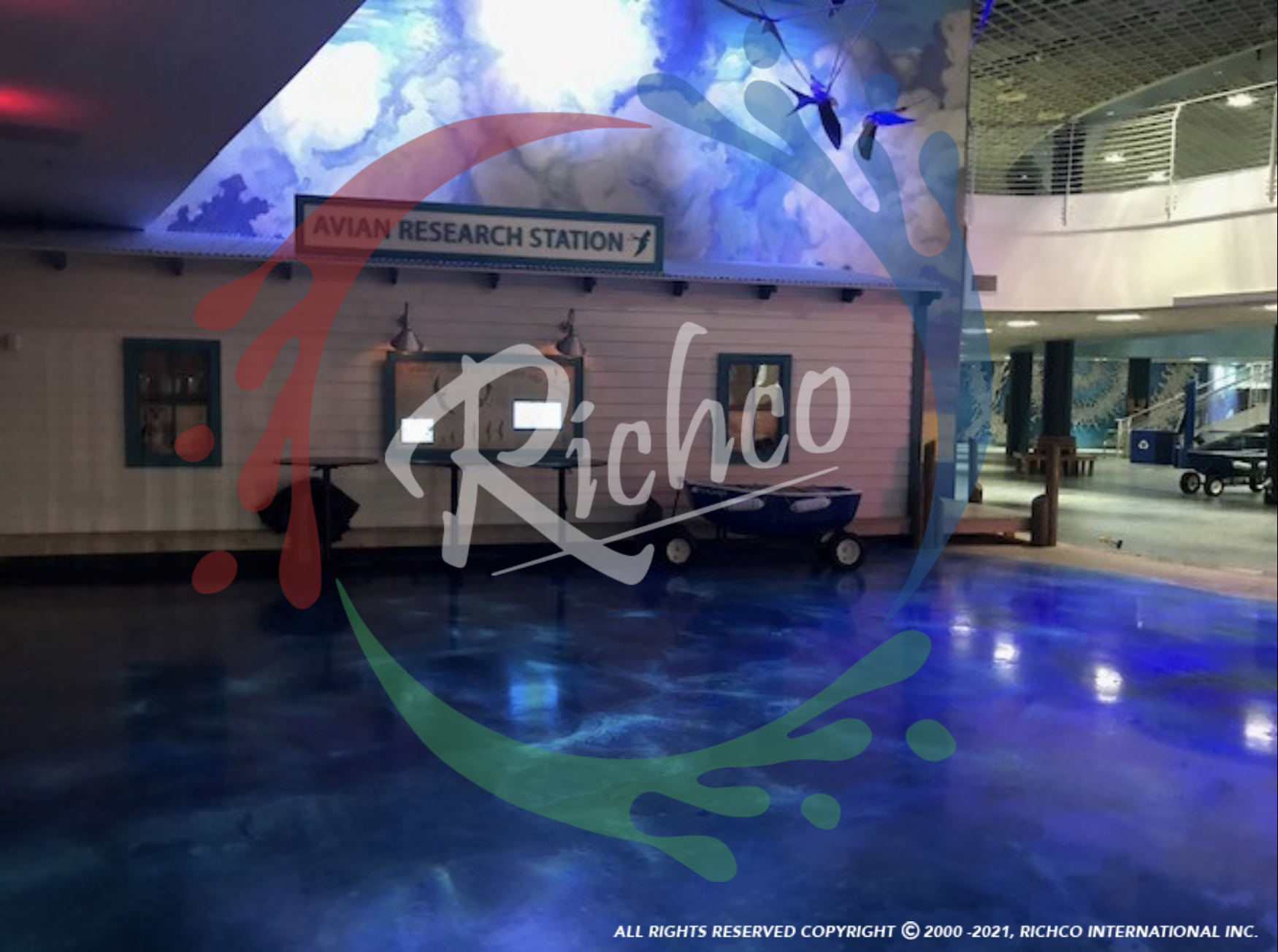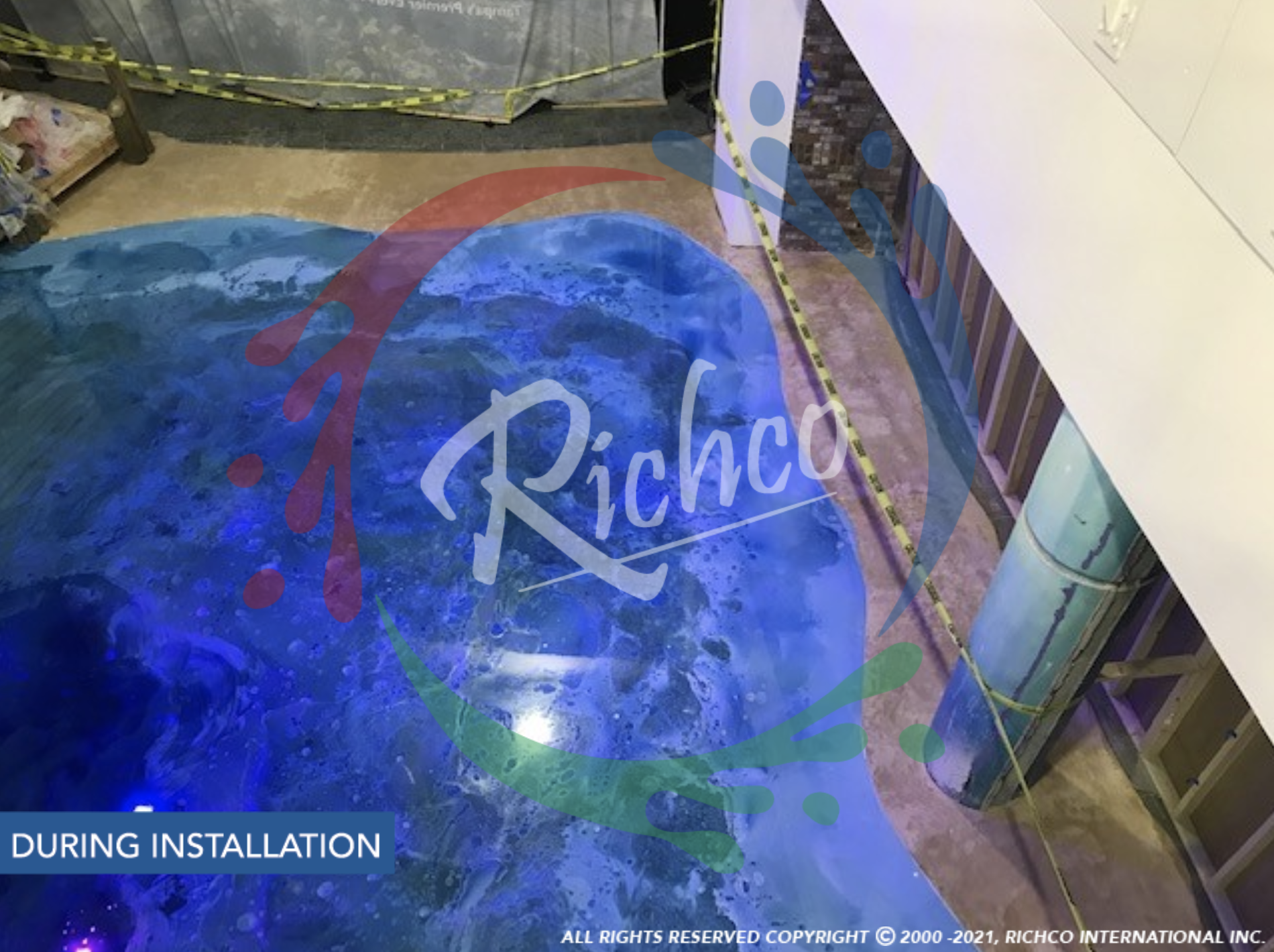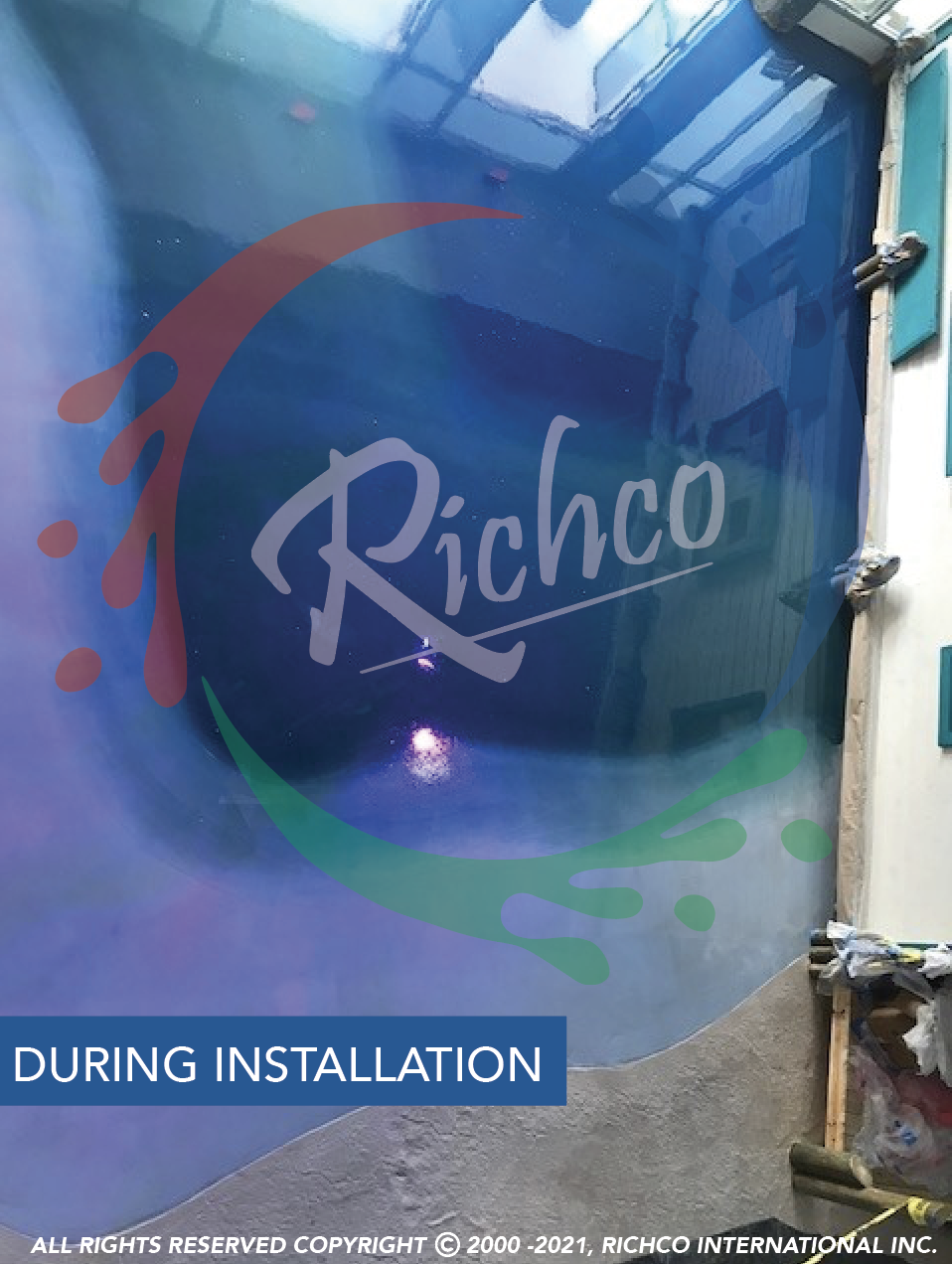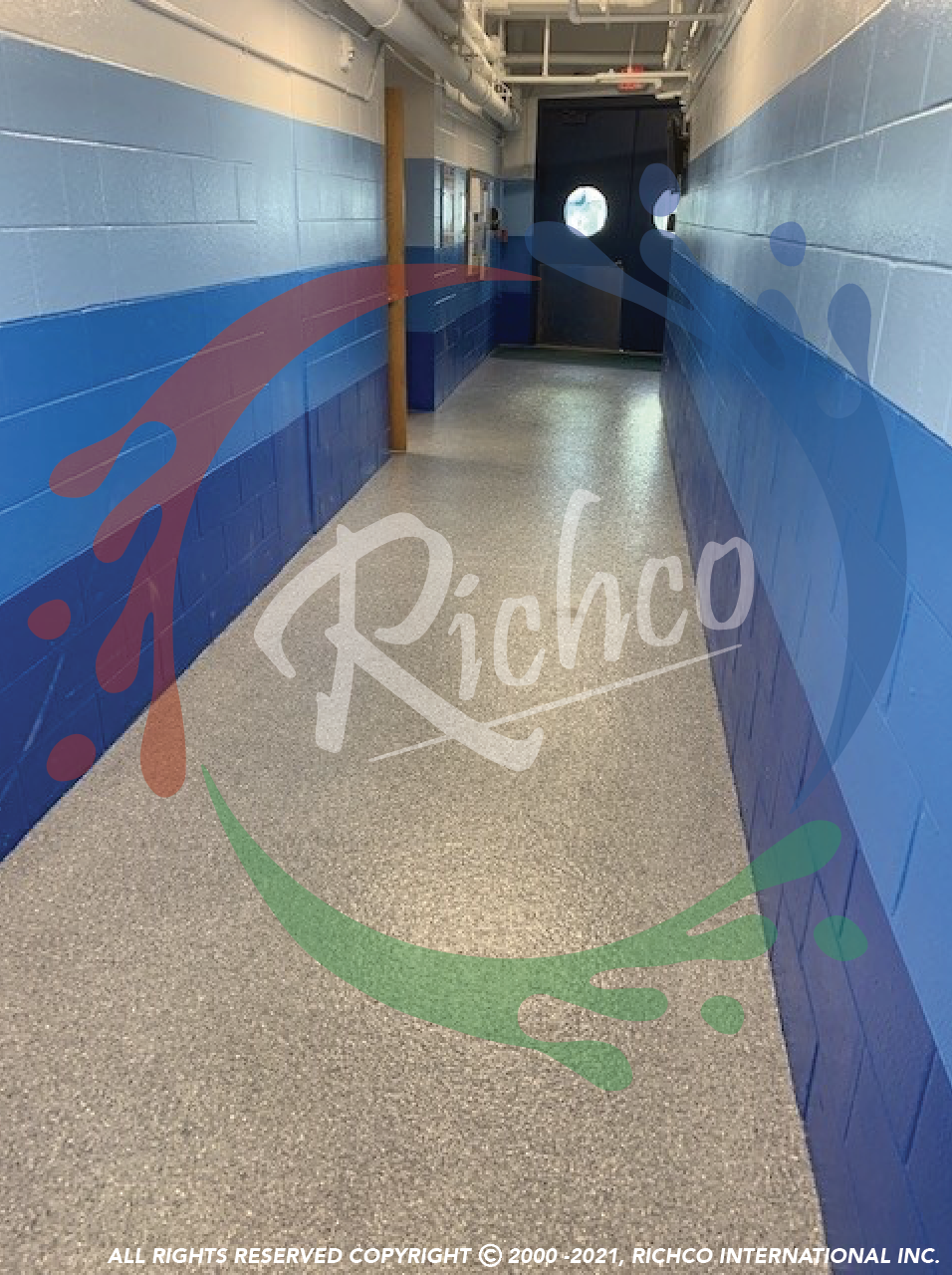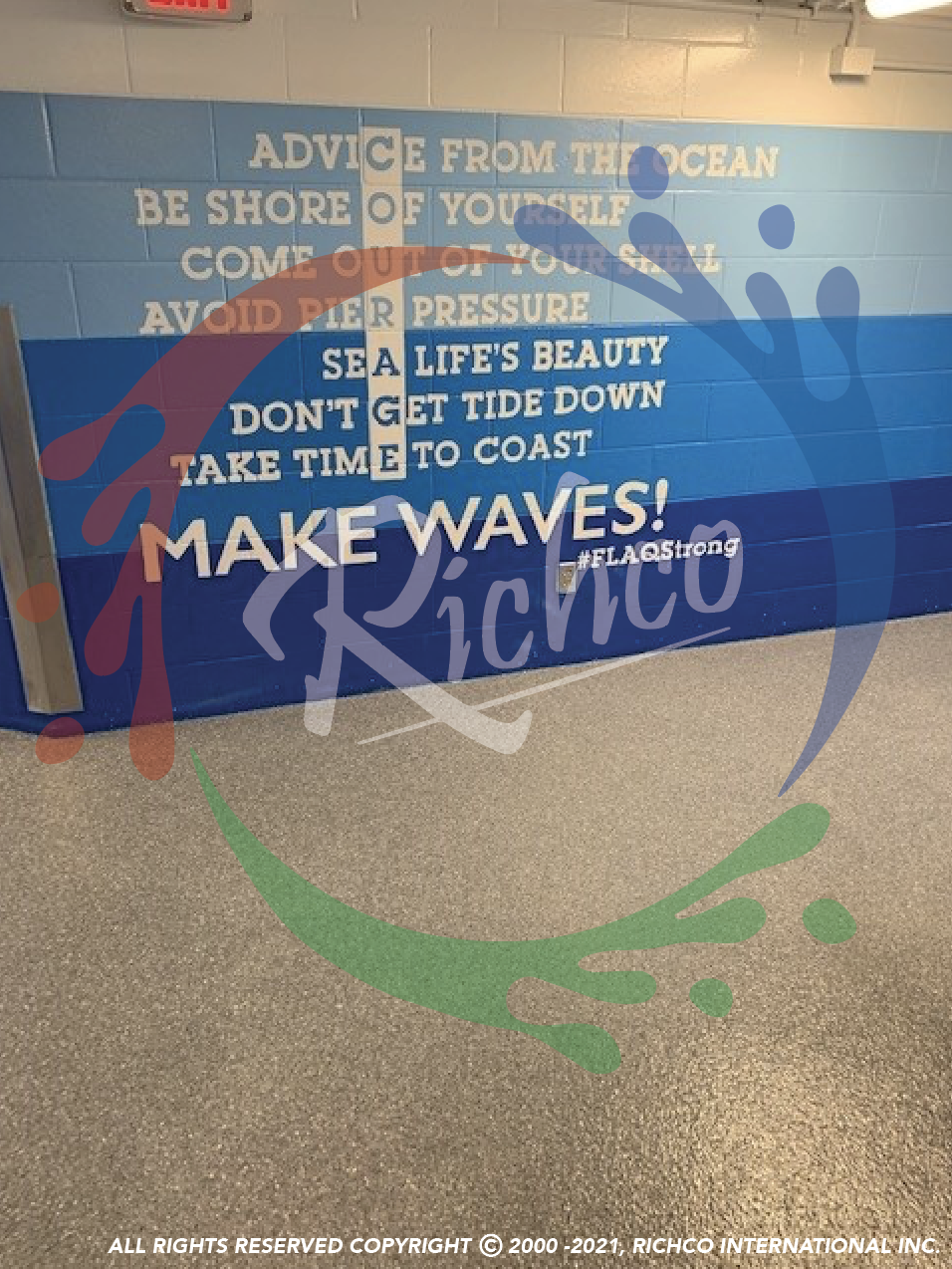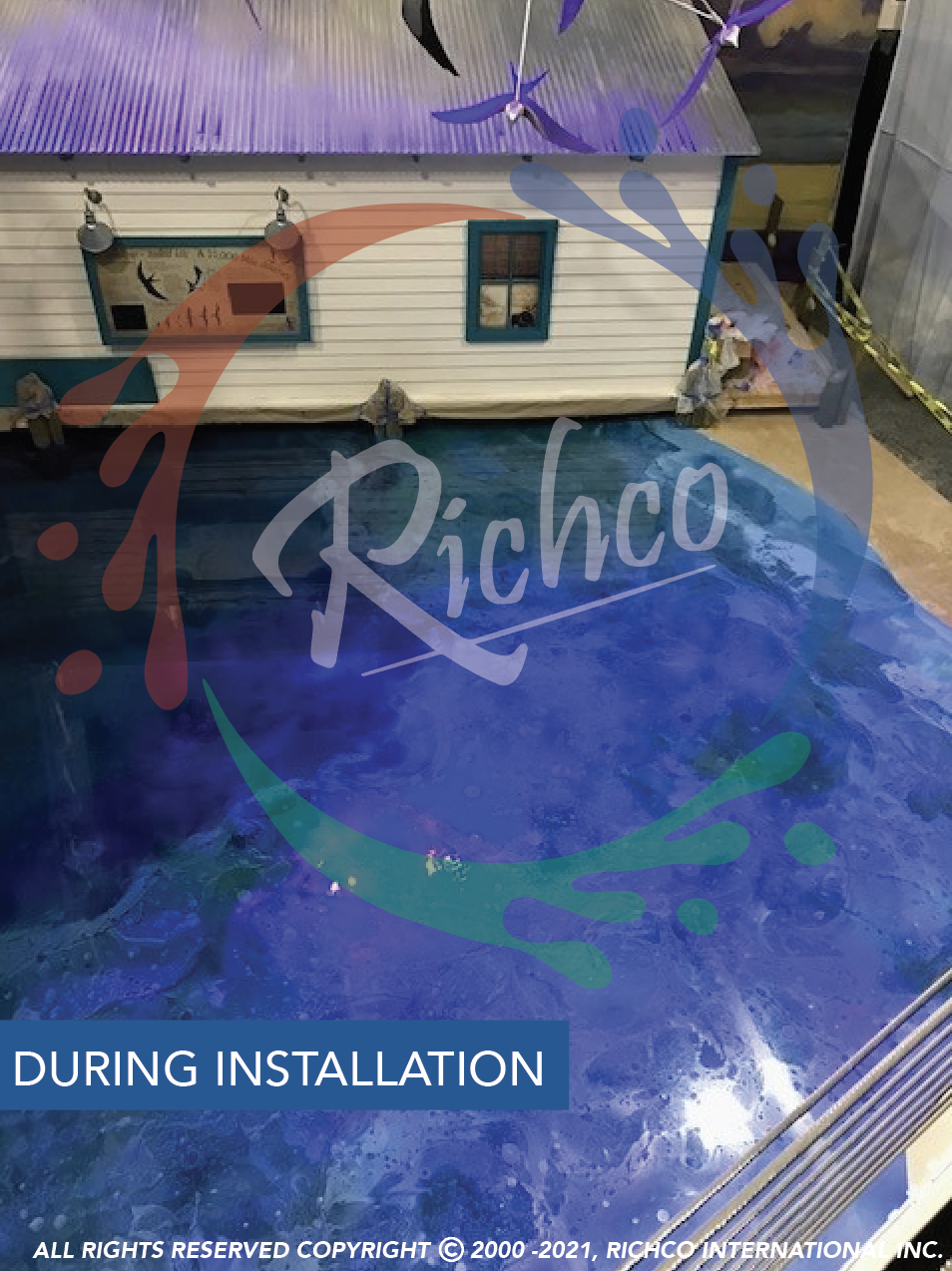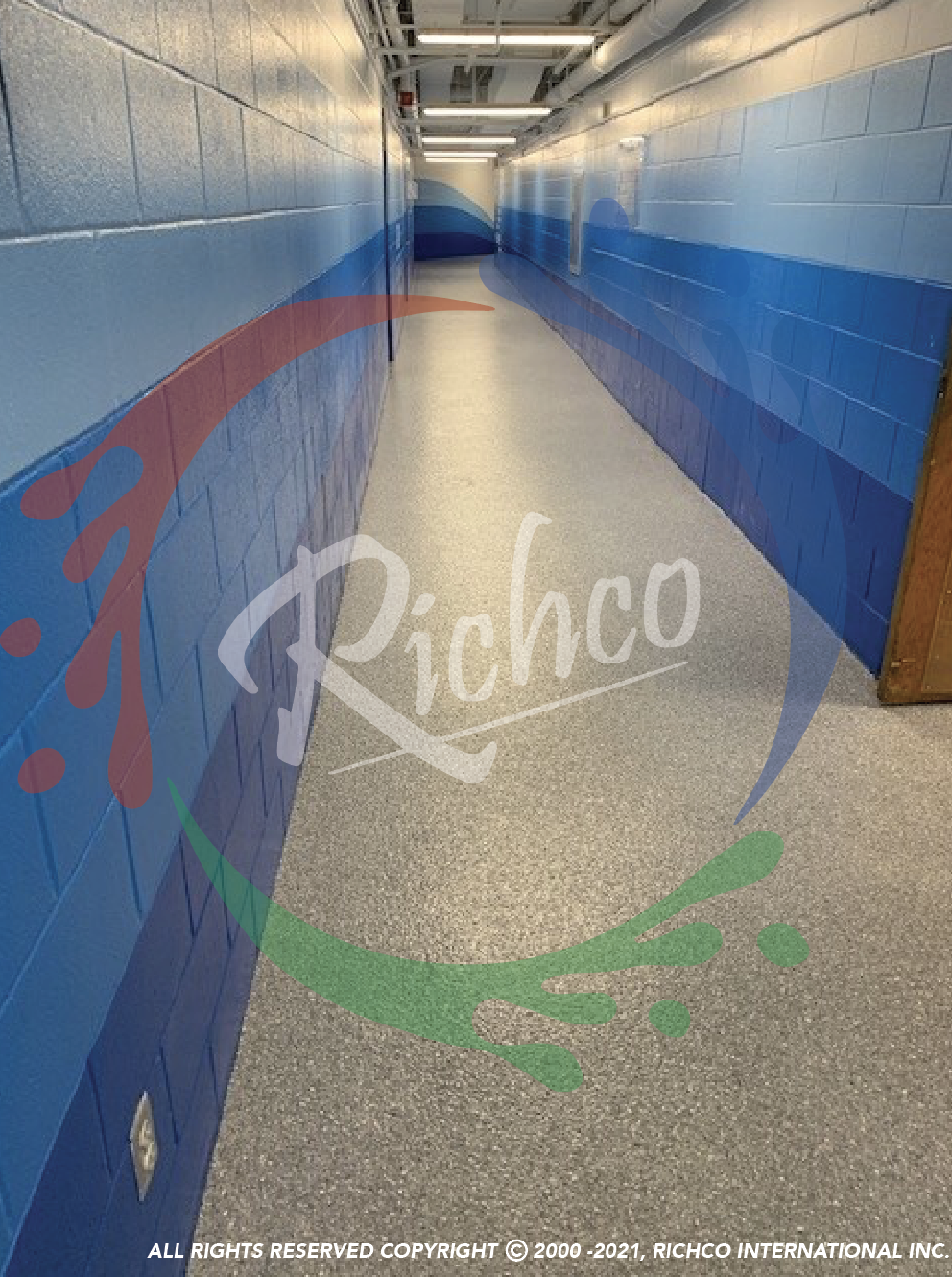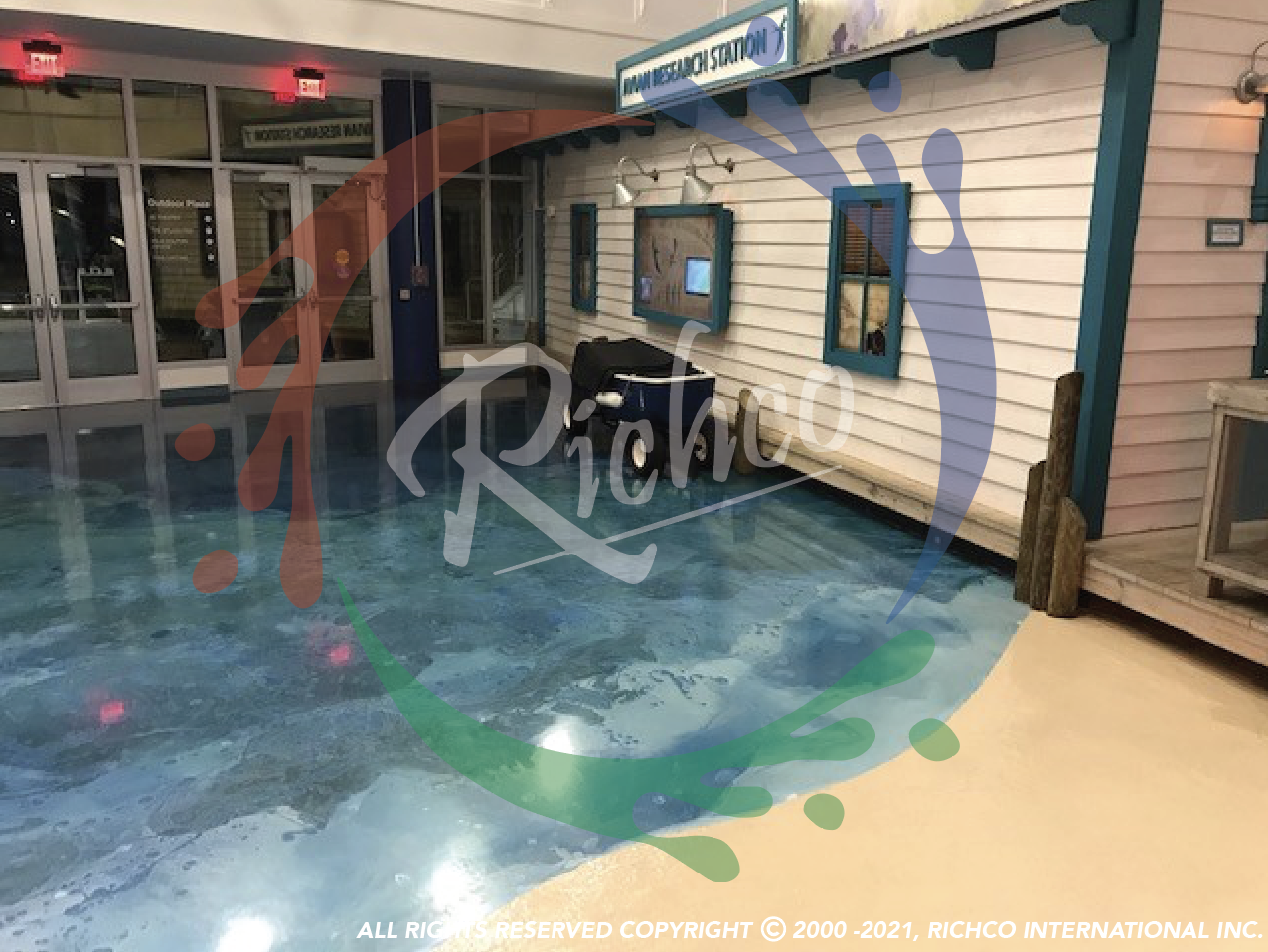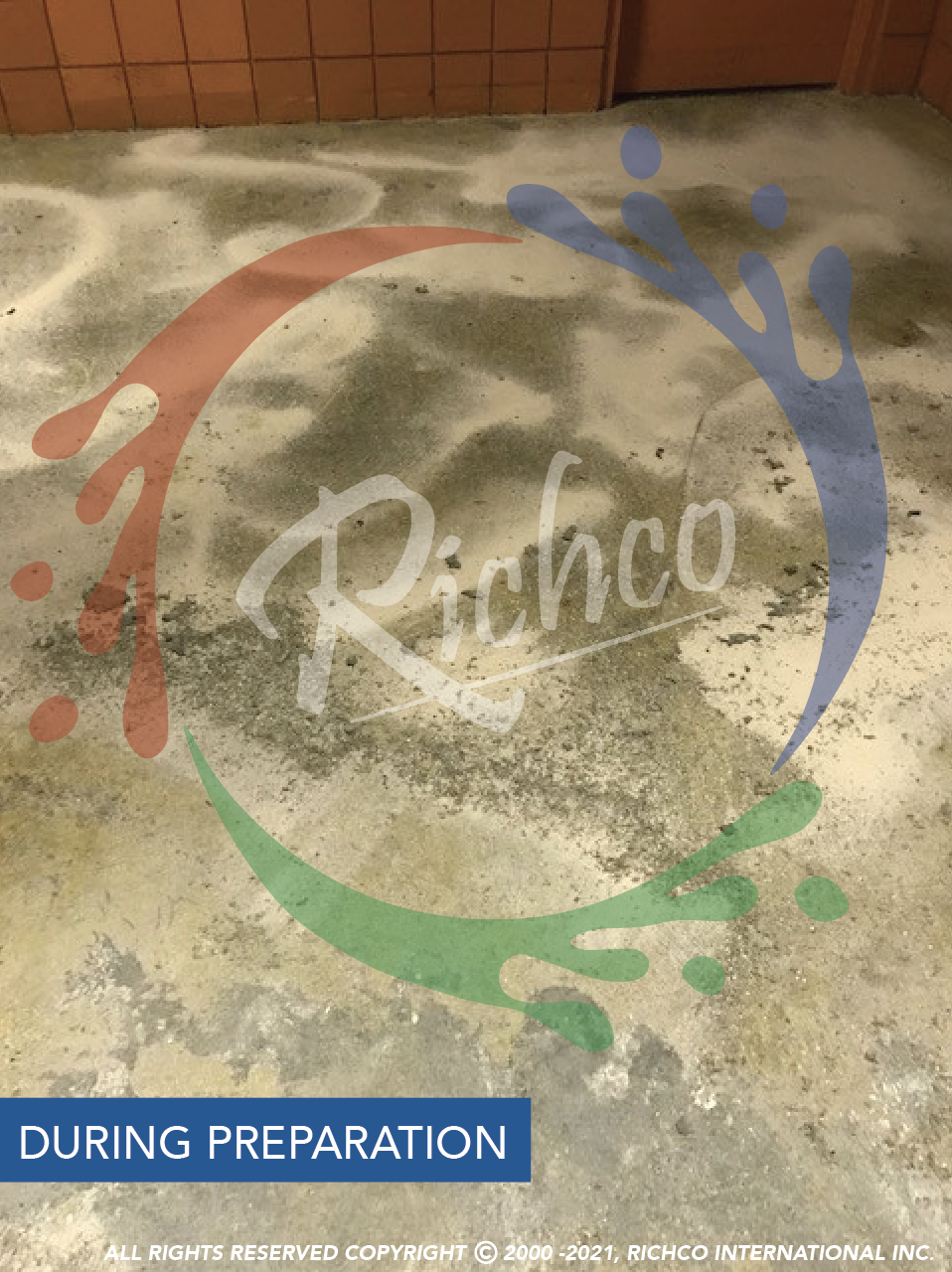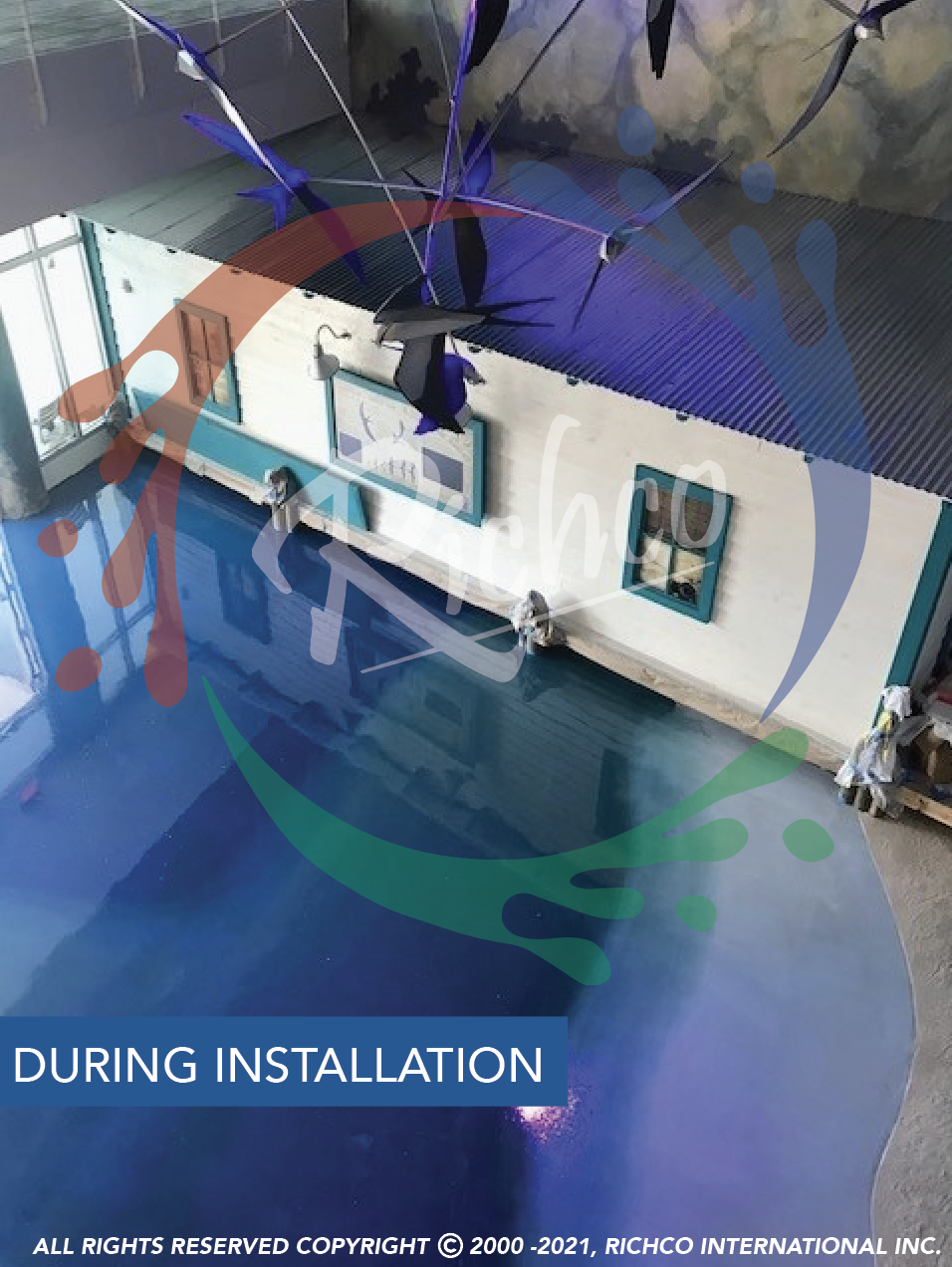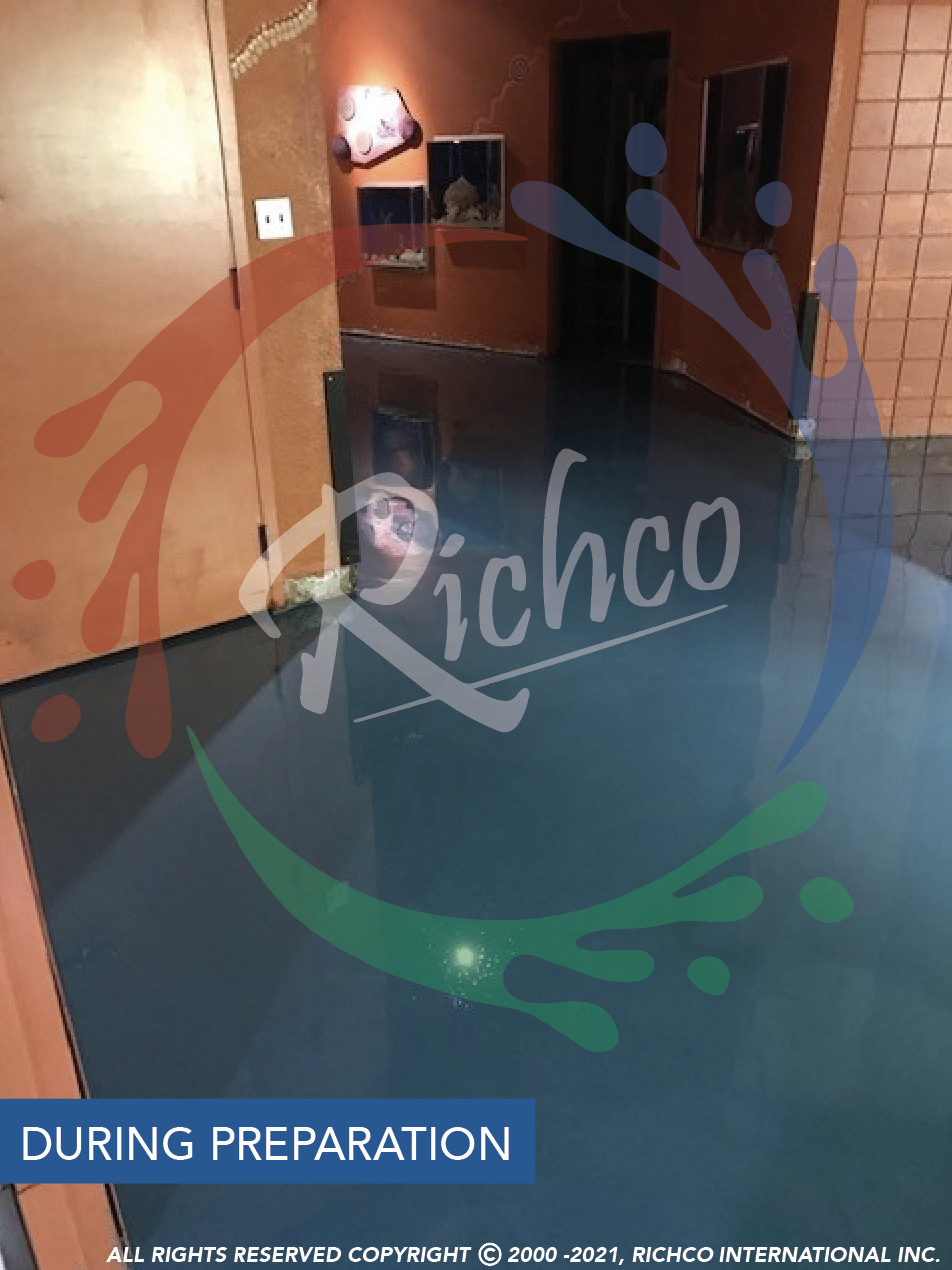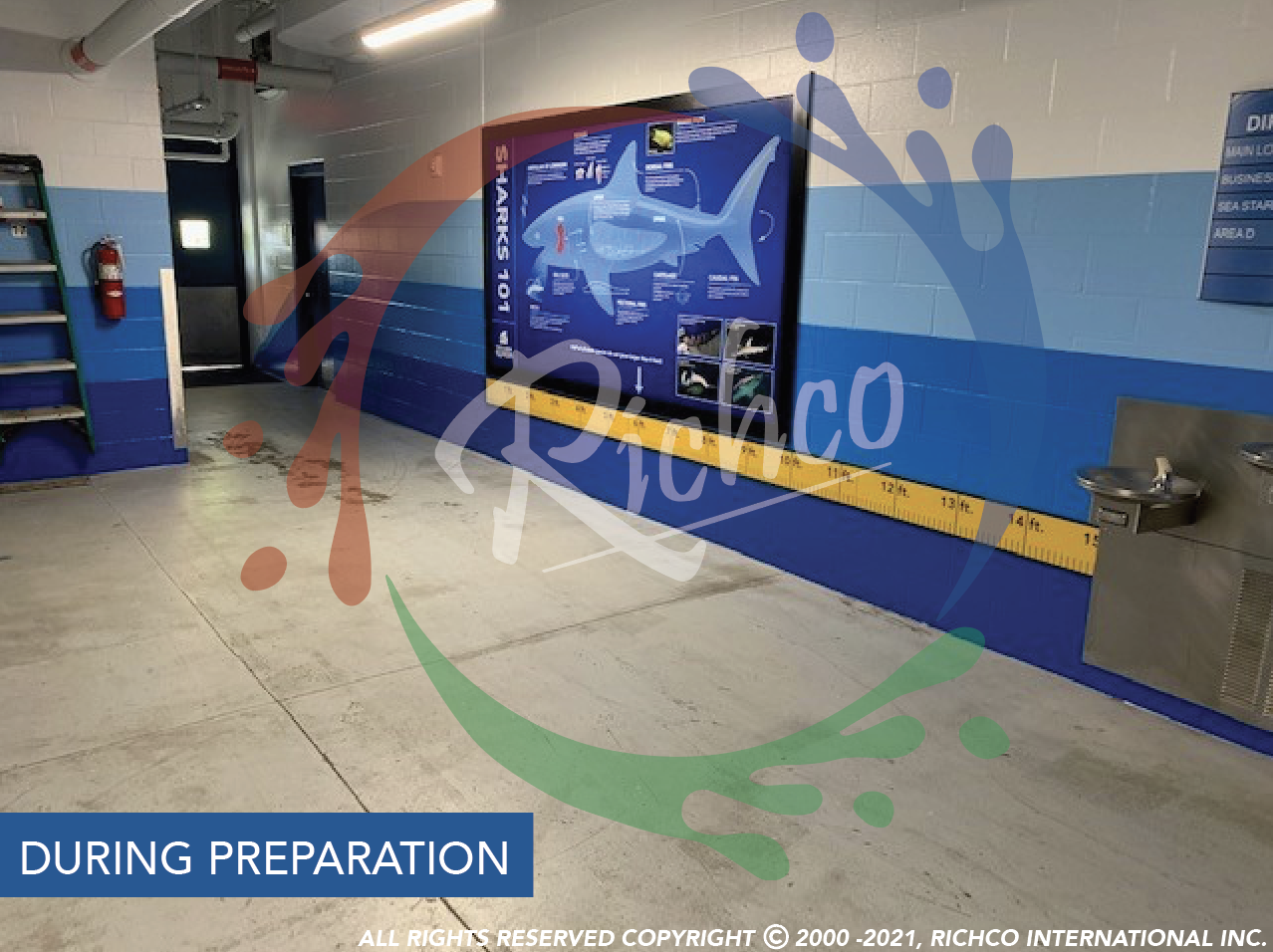 The Florida Aquarium is a 501-non-profit organization, publicly operated institution located in Tampa, Florida. It is a large scale, 250,000-square-foot aquarium and is accredited by the Association of Zoos and Aquariums.  The Florida Aquarium enables you to get up close to many of Florida's aquatic and terrestrial animals and ecosystems, as well as others from around the world.
Richco first met with the client whilst we were exhibiting at the IAAPA show where we discussed our various flooring systems and different effects and finishes that we can achieve.  From there we create various samples particularly for the "beach scene" they wanted to create.
Richco installed our flooring finishes in various areas throughout The Florida Aquarium.  The finished areas exceeded the clients' expectations, and we are continuing to work with the client on other themed projects.