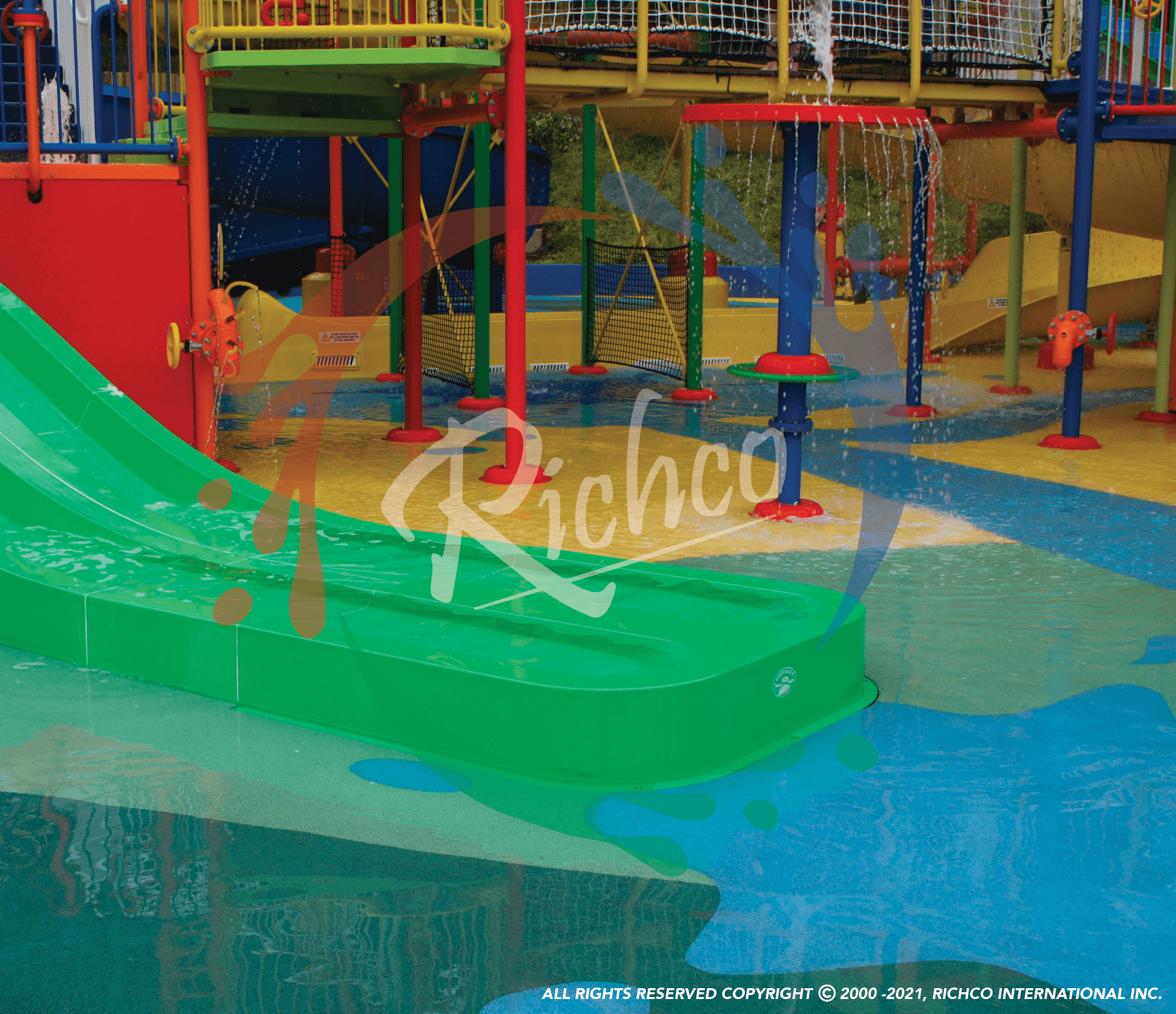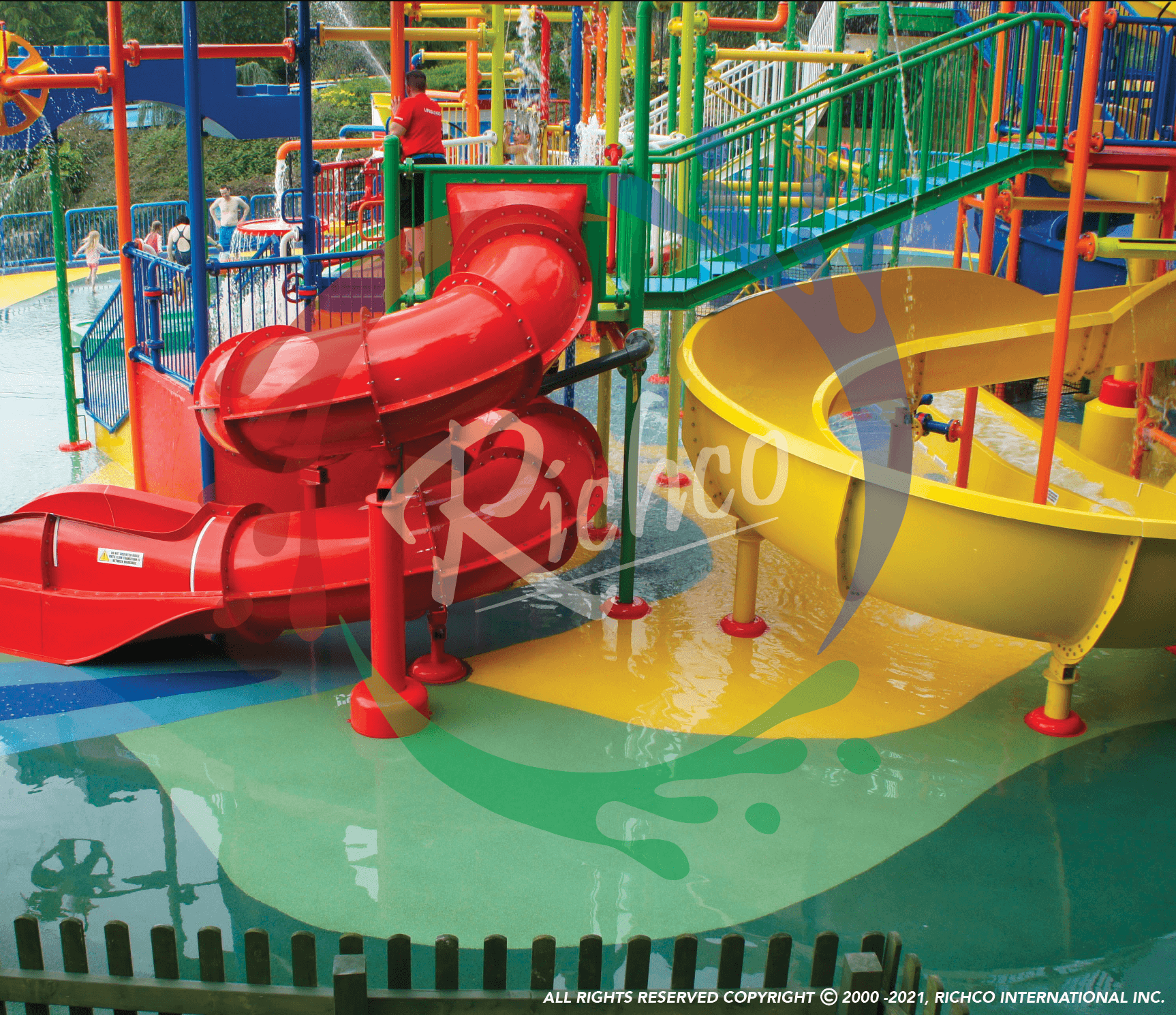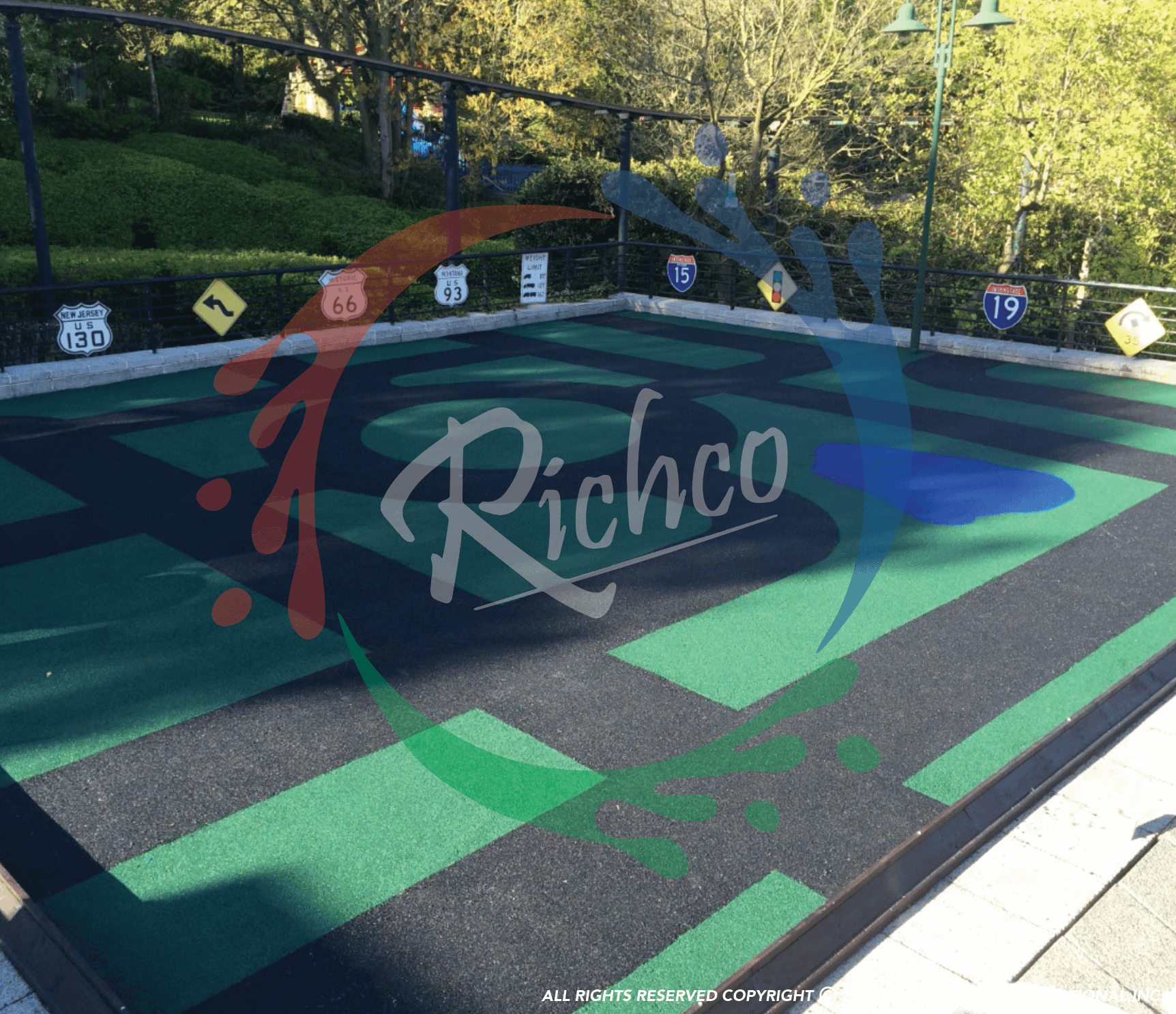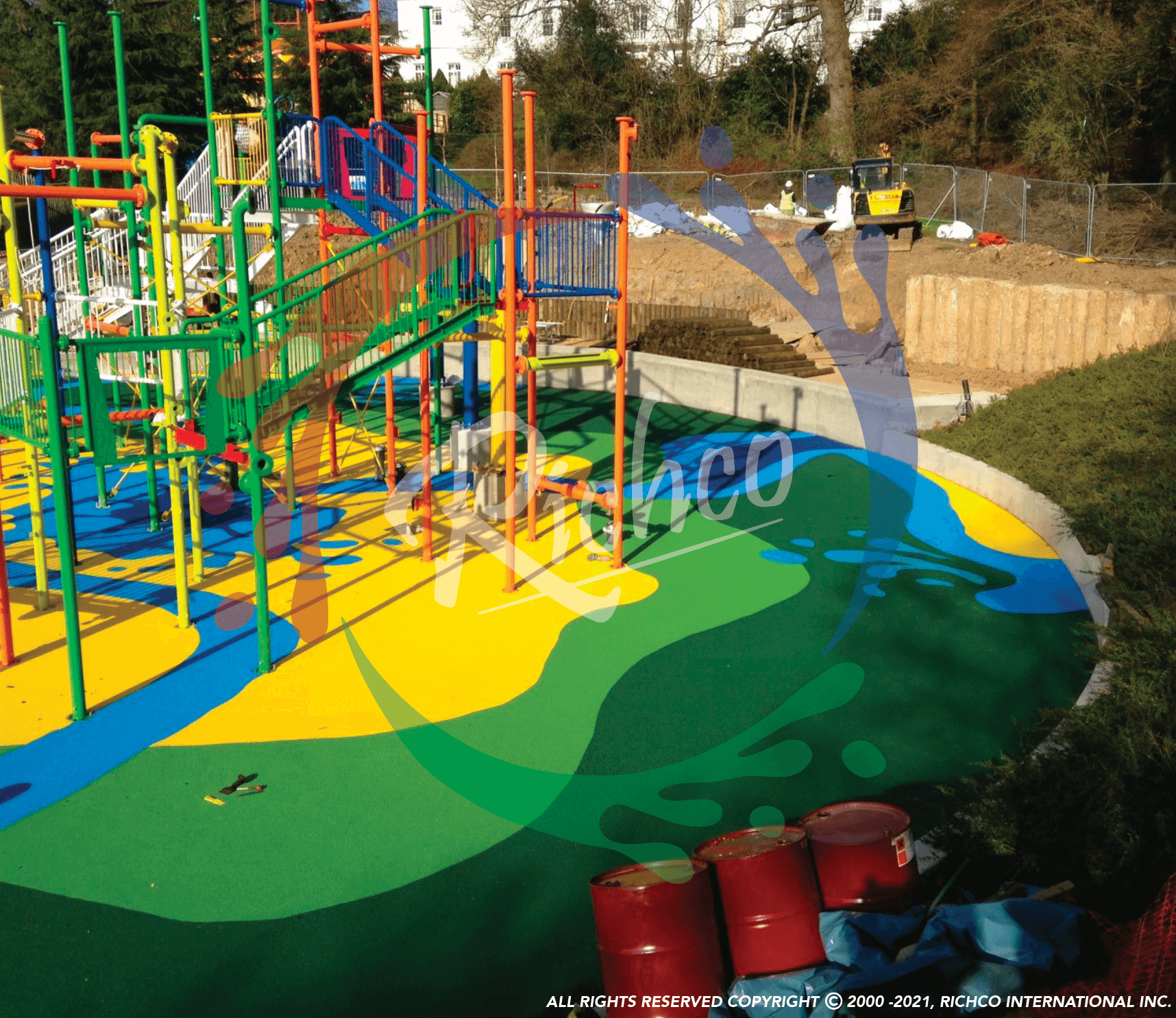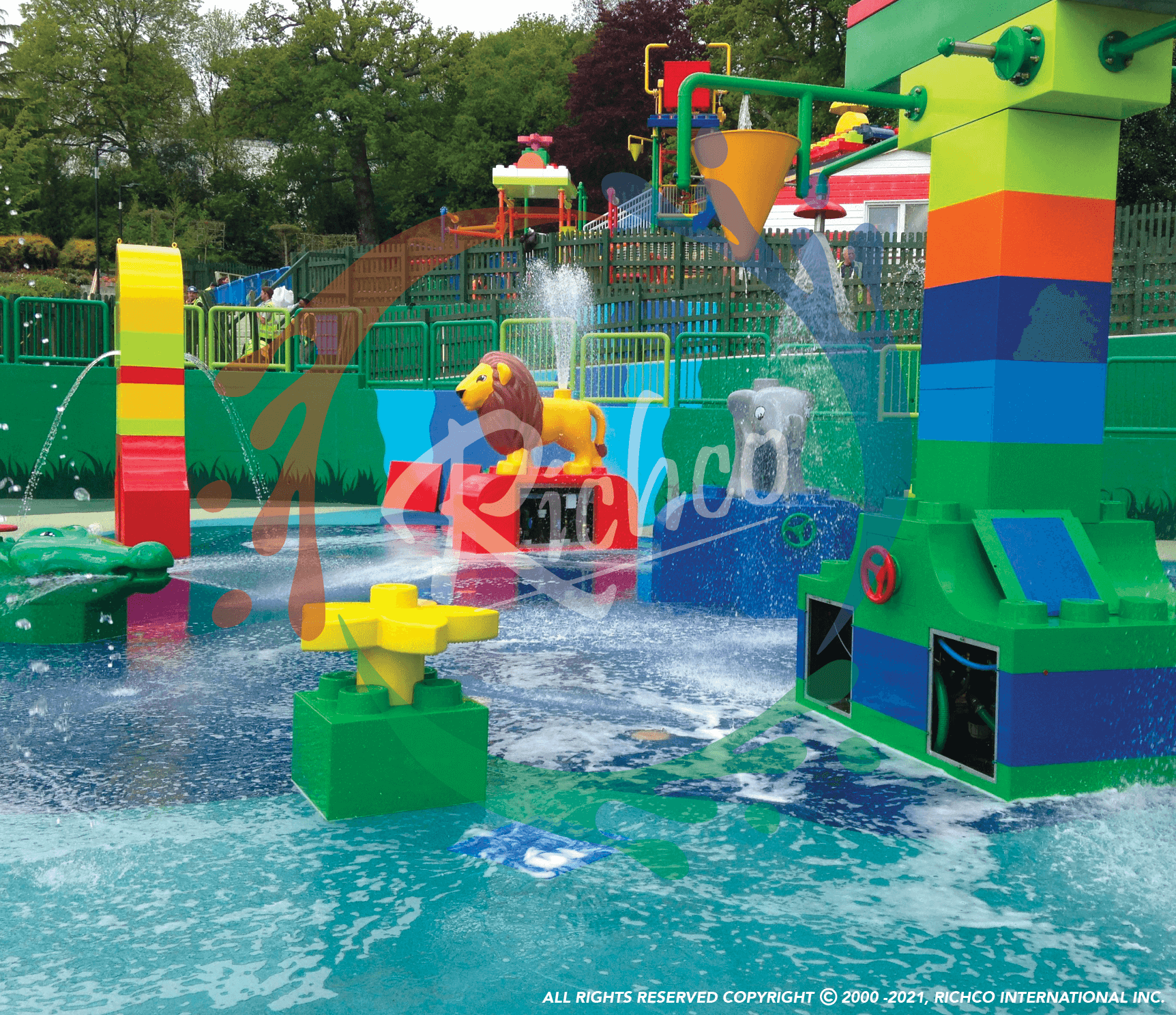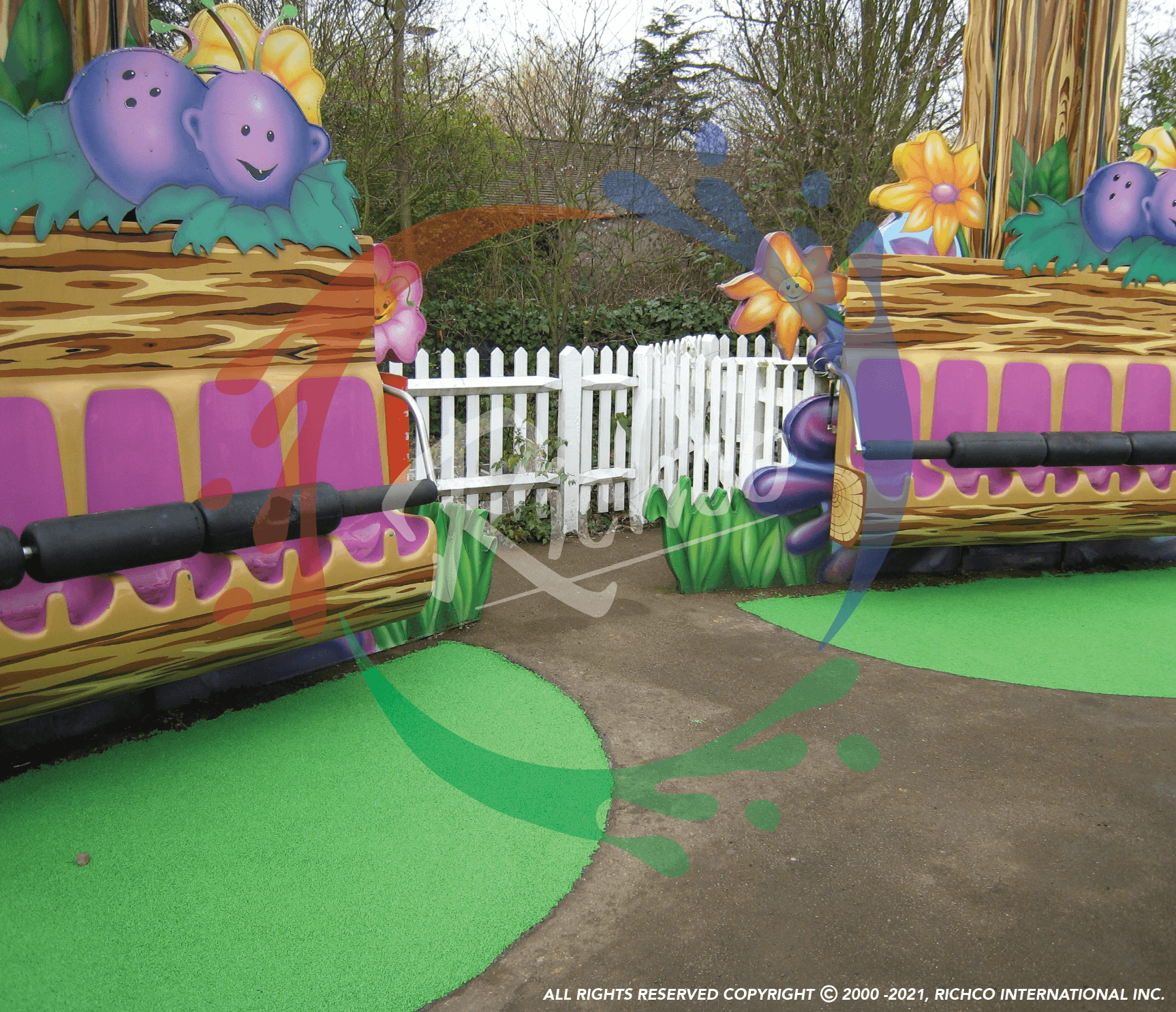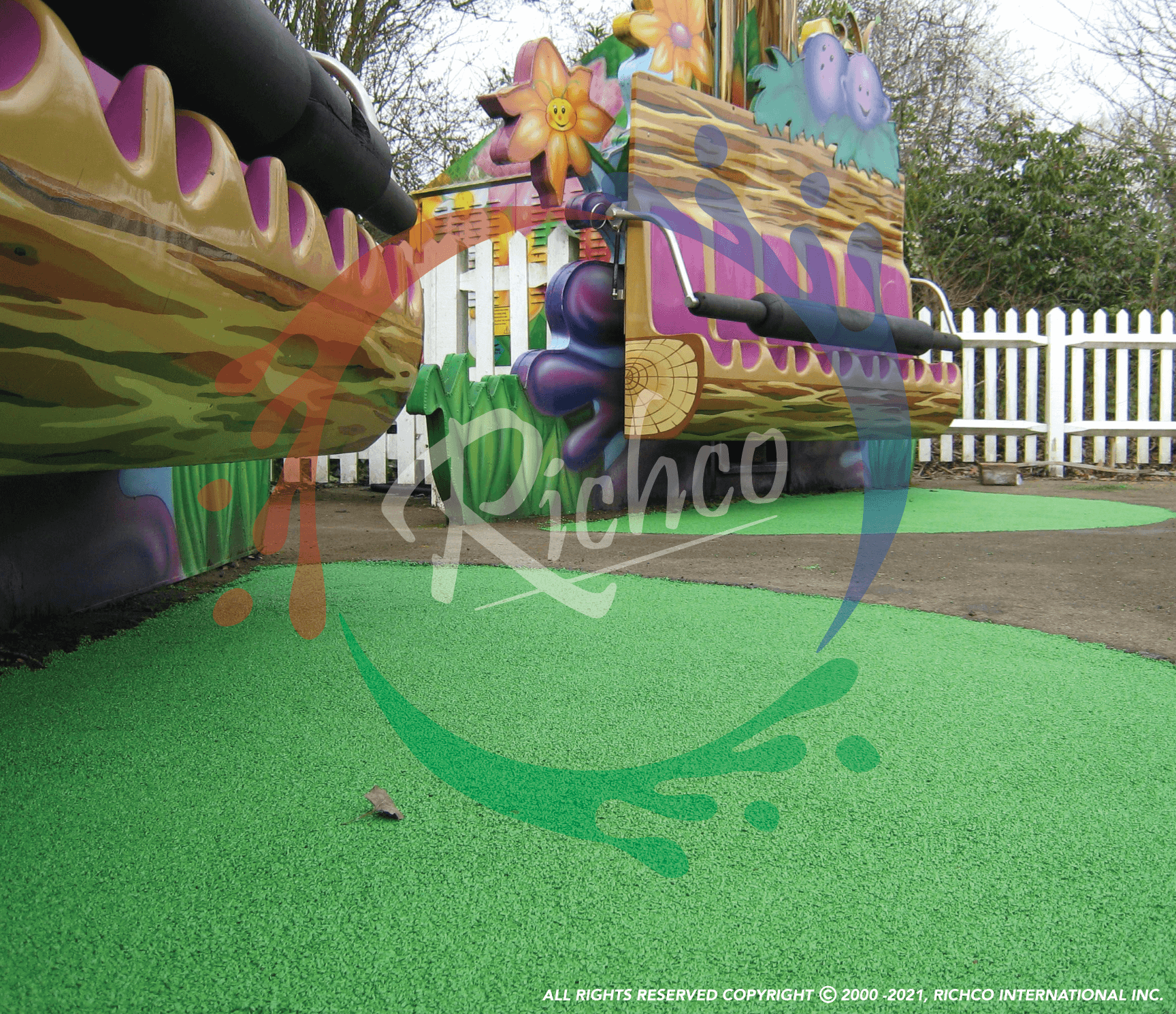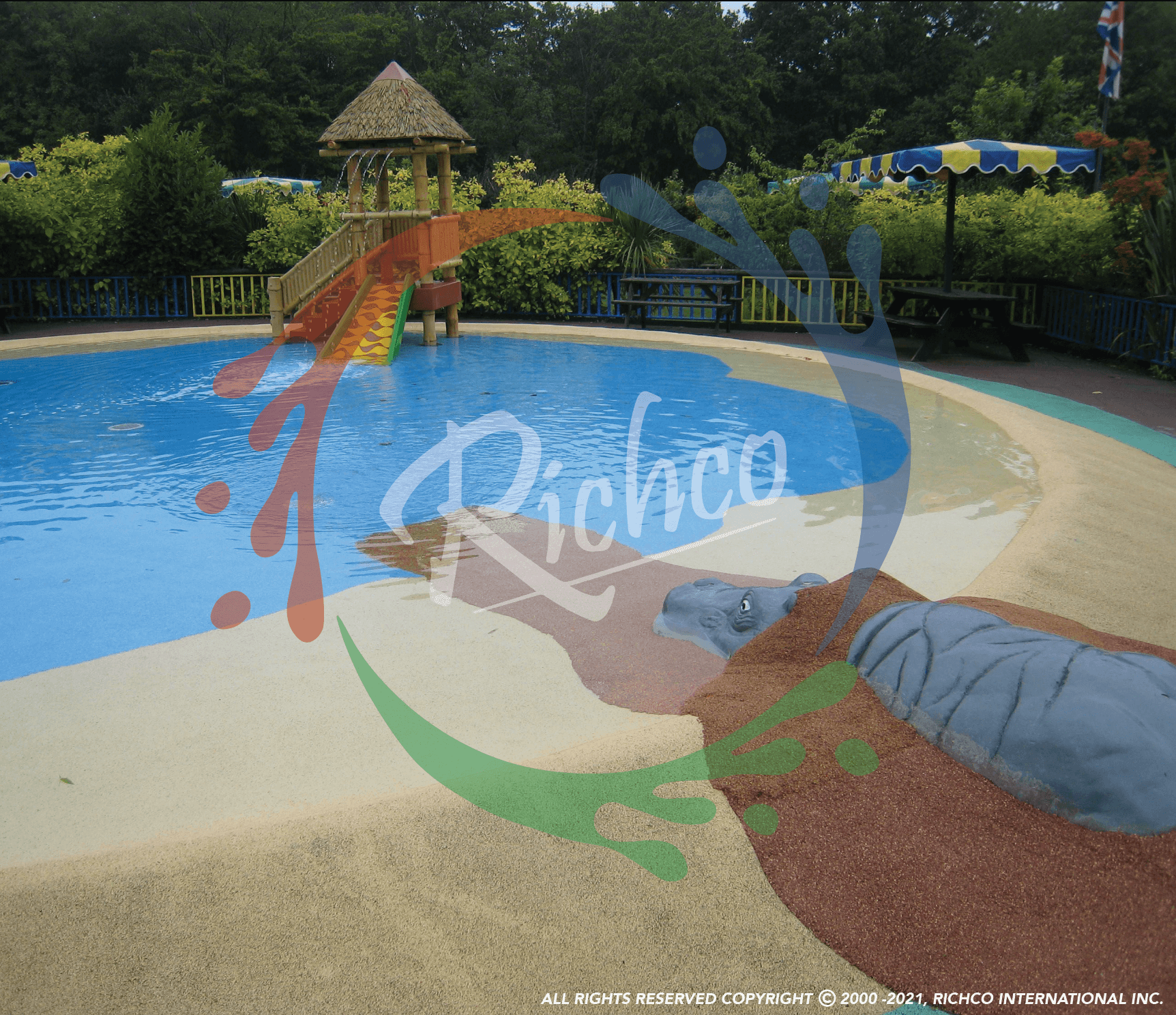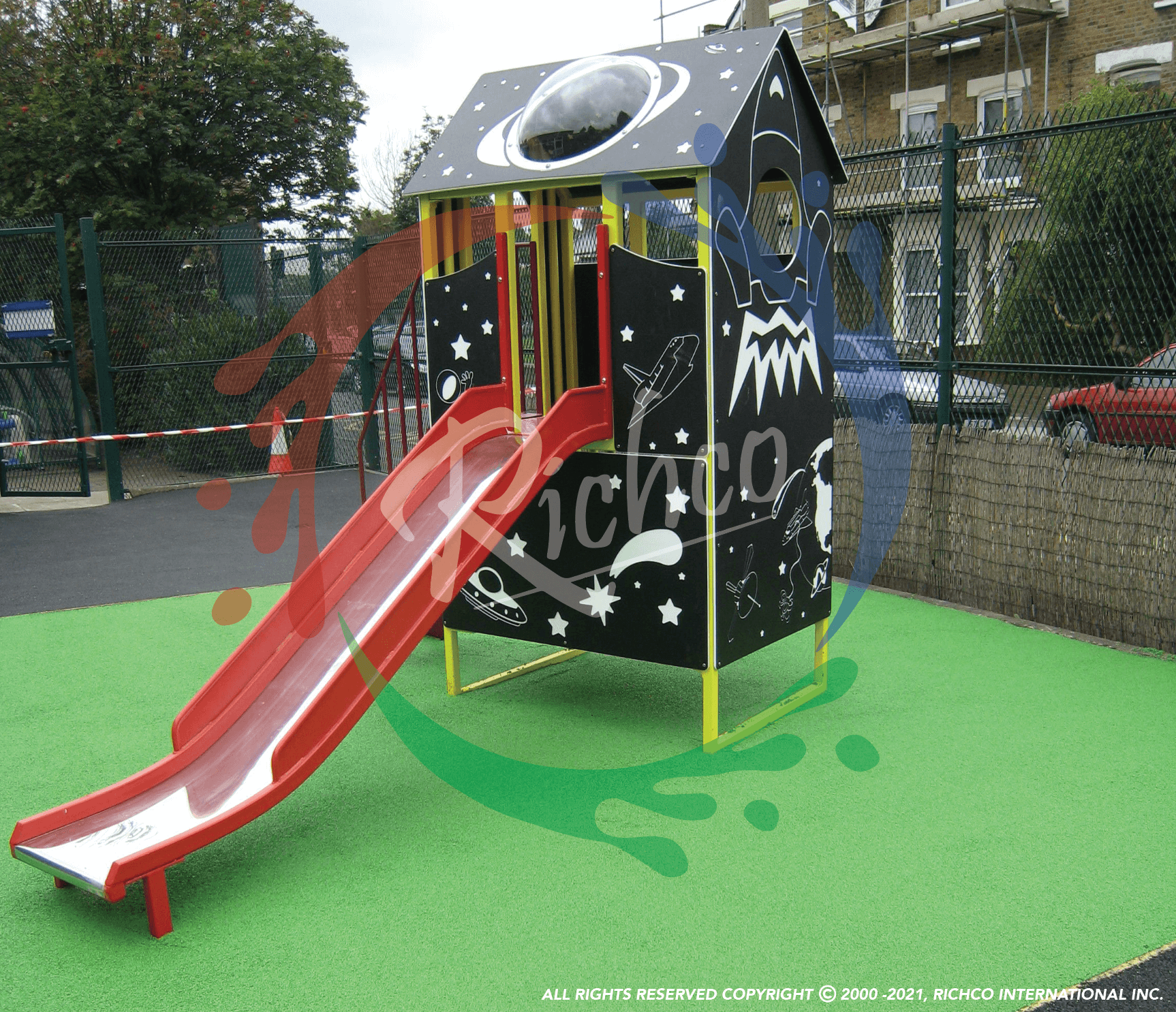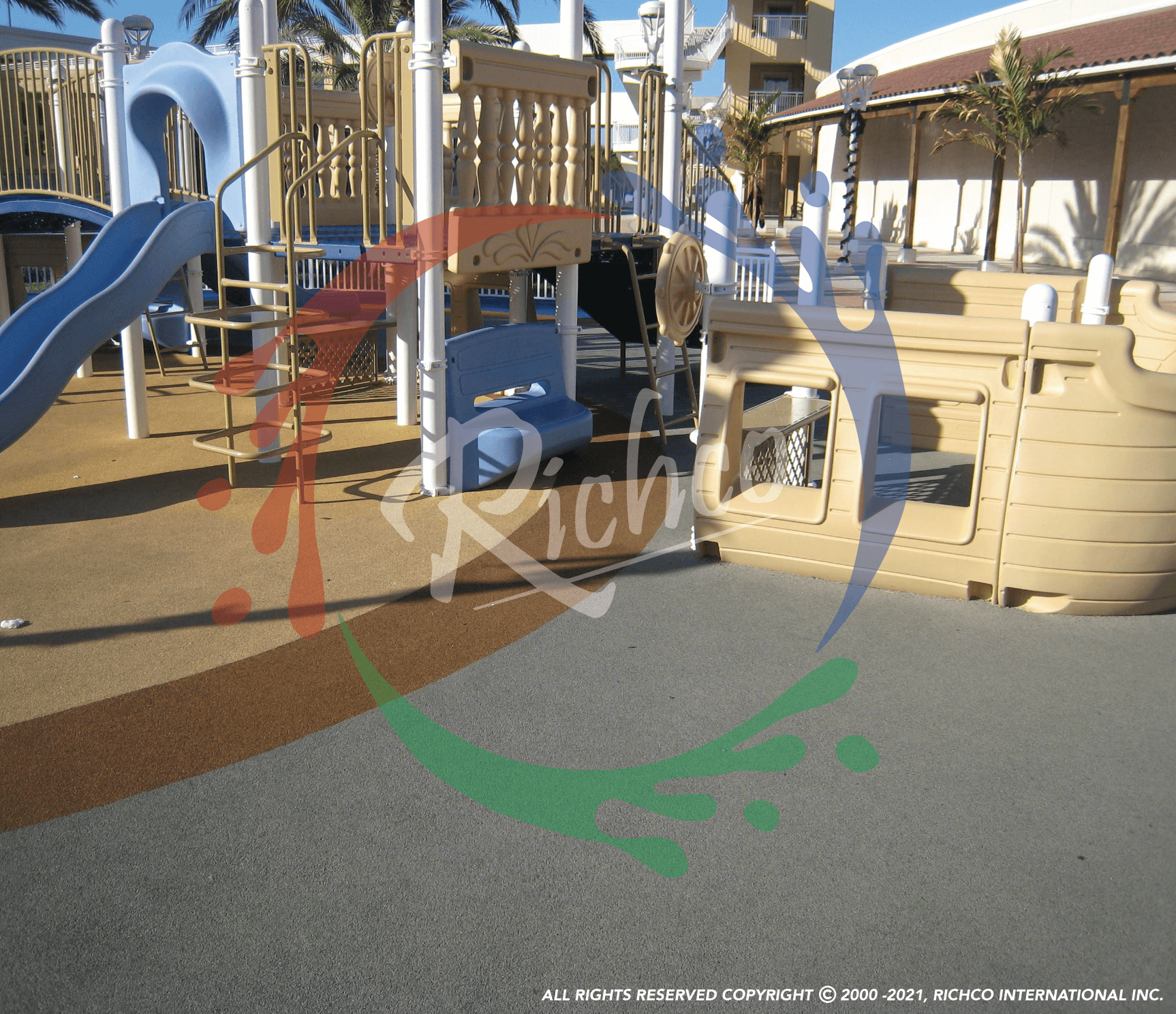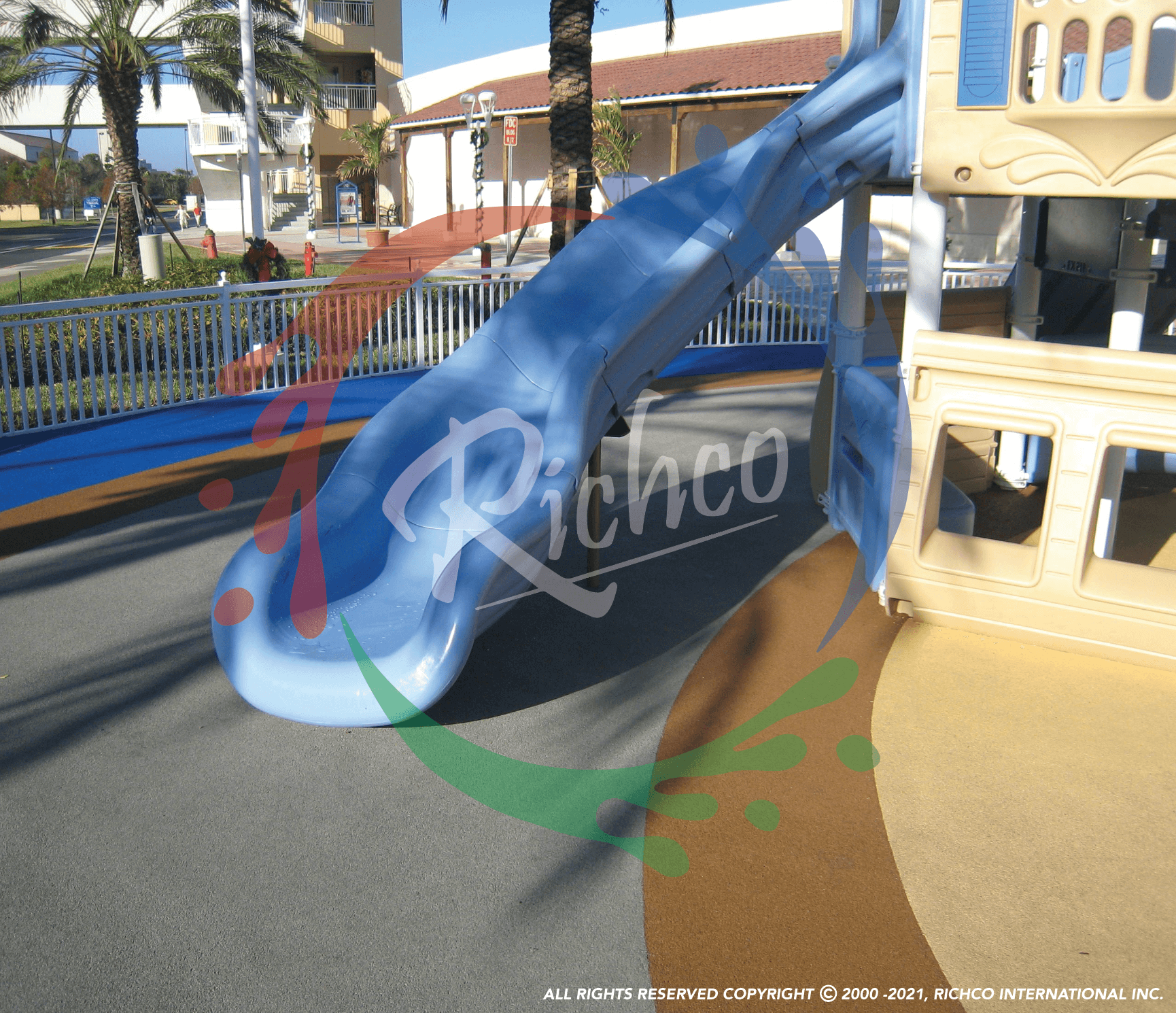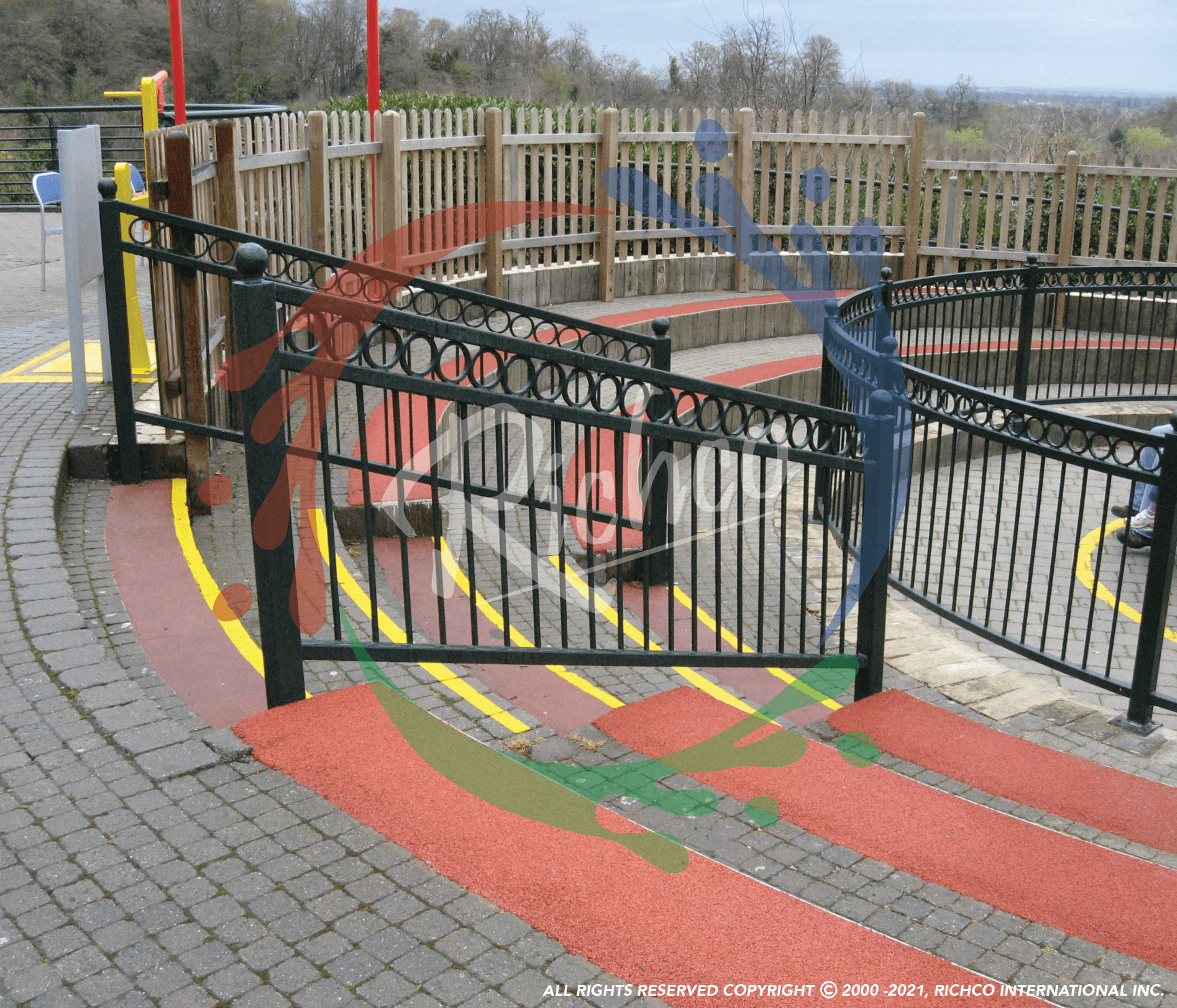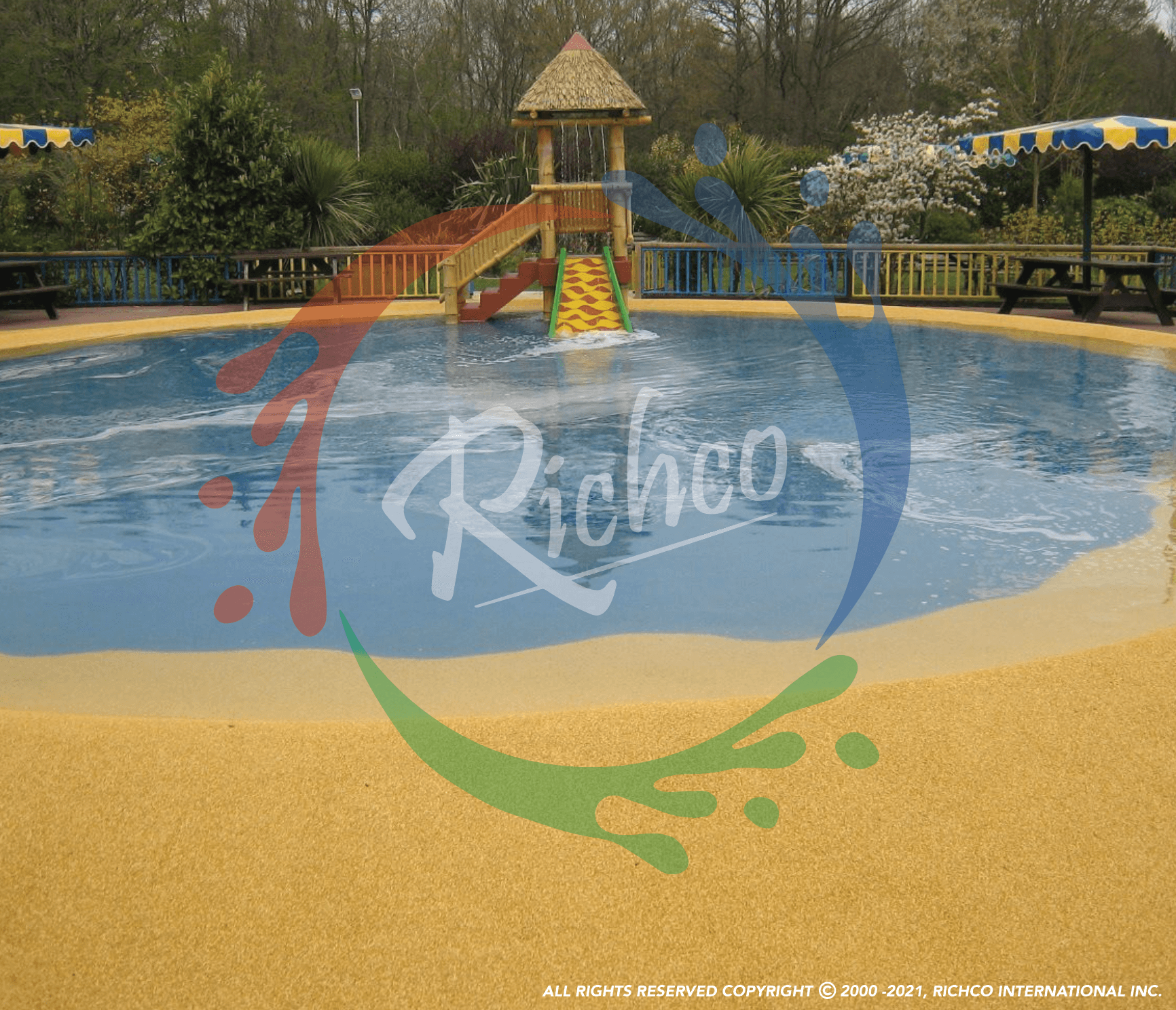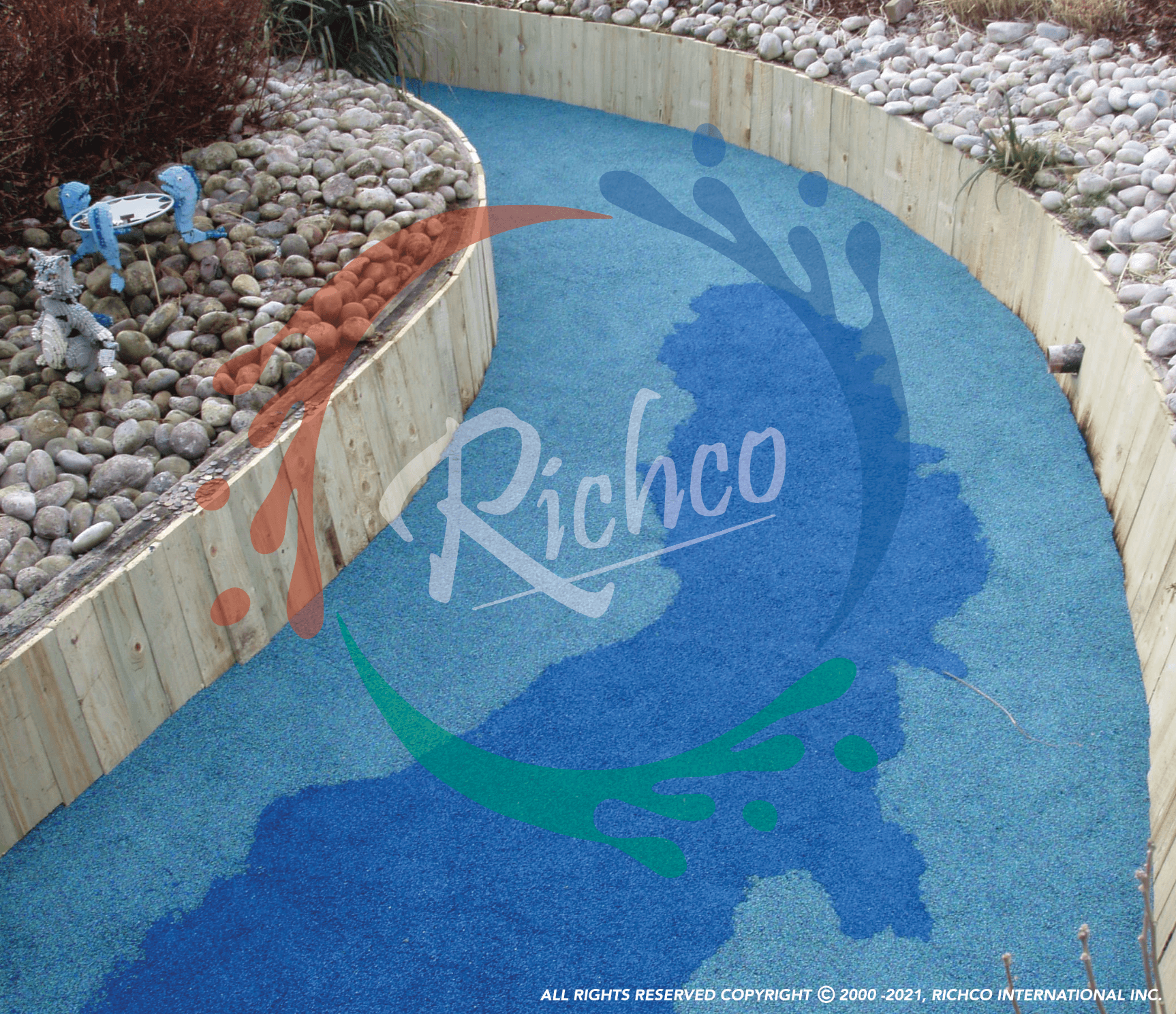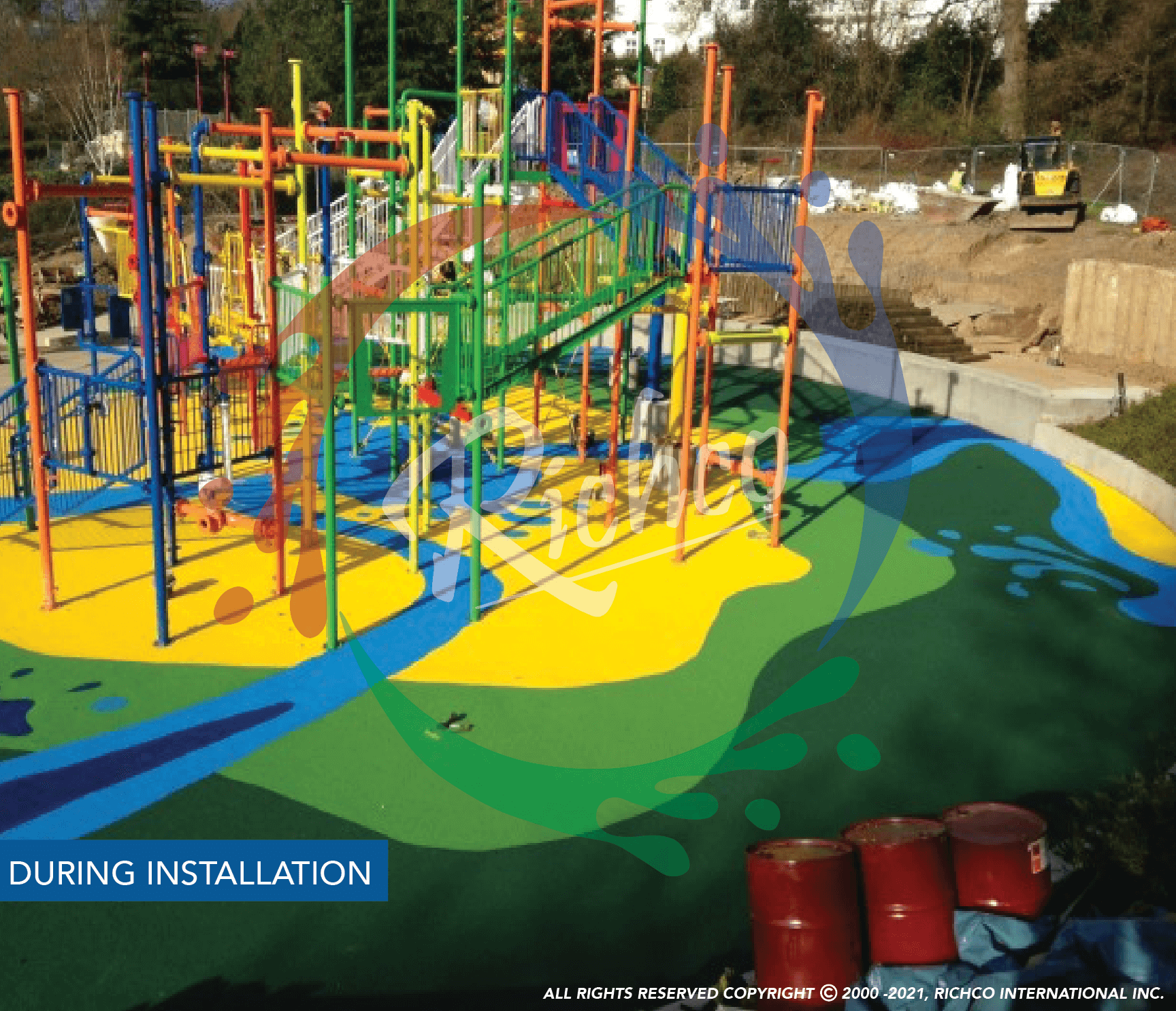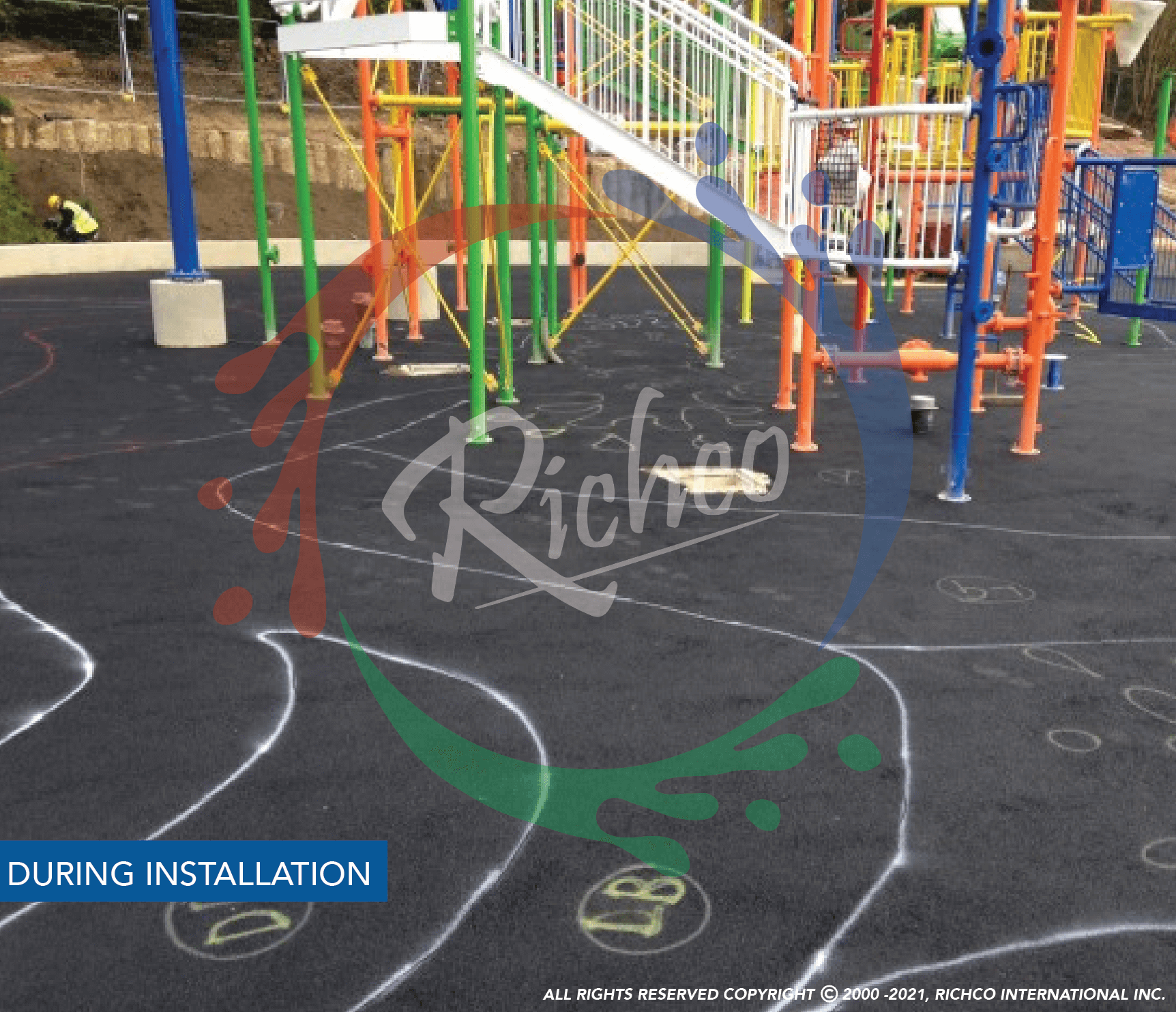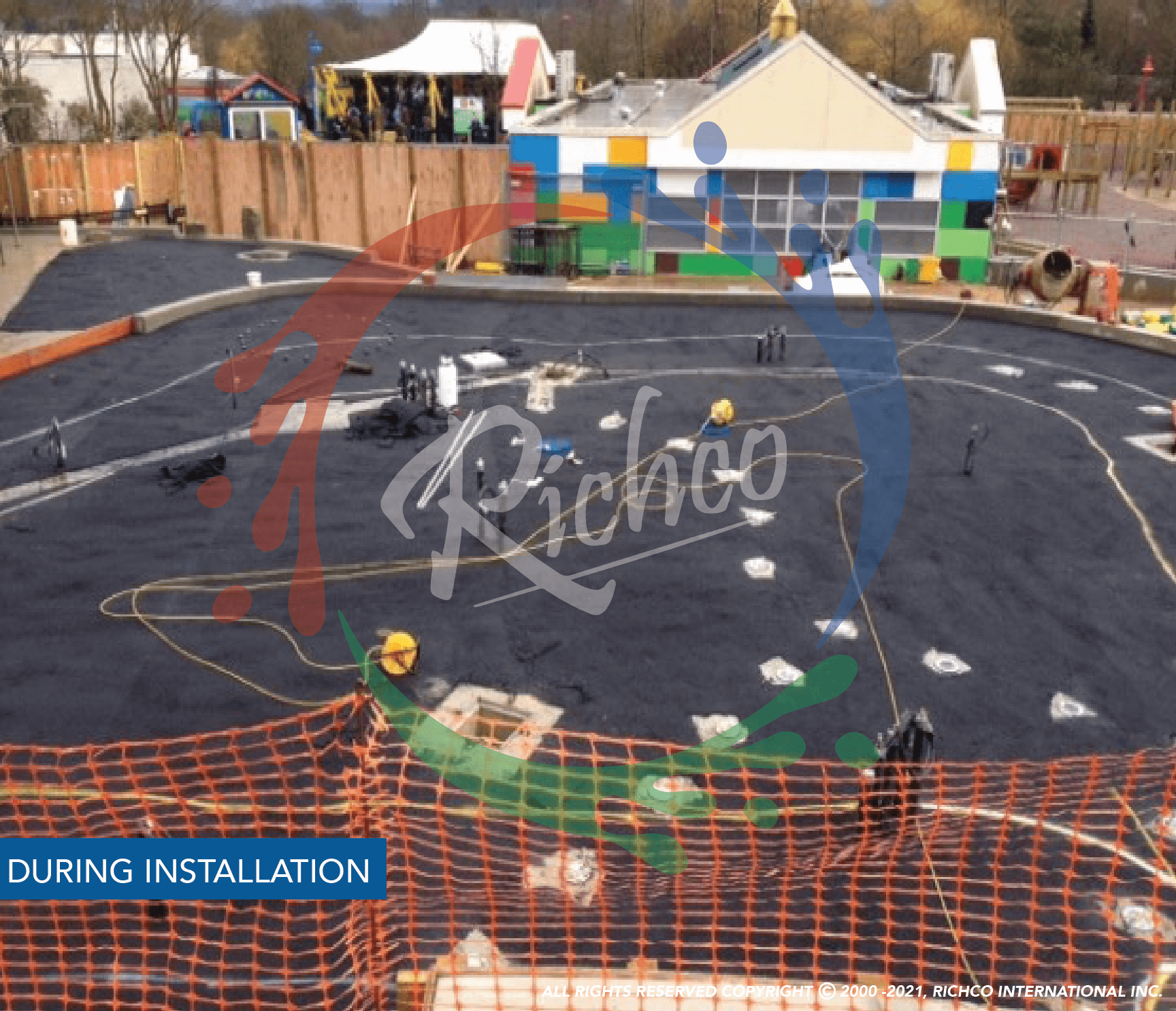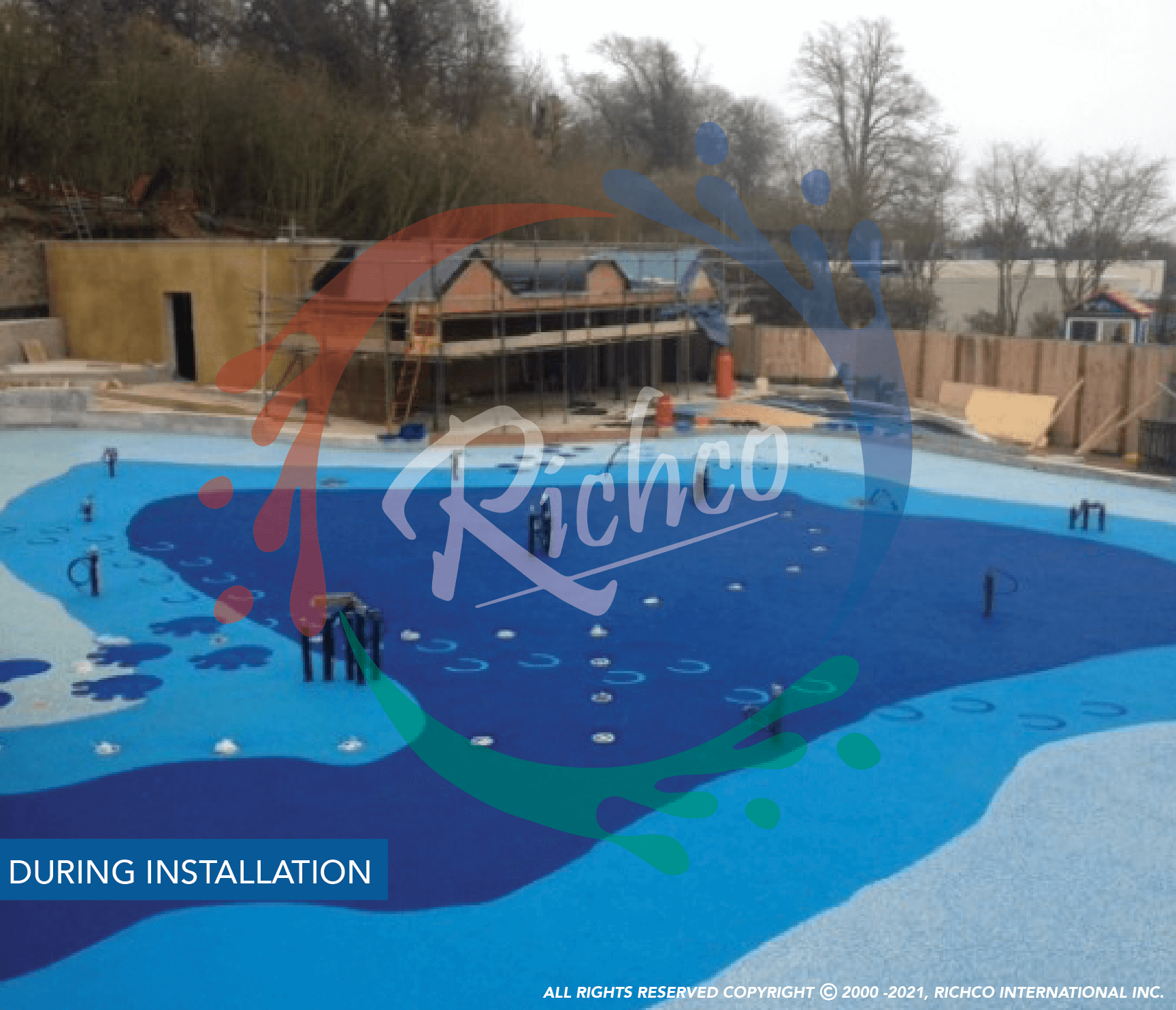 Richco Rubber Top Flooring is a resin bound rubber granule surface which provides an immensely strong and durable surface. Richco Rubber Top surfacing is ideal for application in themed areas, children's play areas, swimming pool surrounds and for sports surfacing.
Richco Rubber Top Flooring surfacing consists of two layers; a base layer of coarse black granules made from recycled tire rubber, and a colored top layer of much finer rubber granules. The rubber granules are mixed with a resin and laid onsite as a wet pour product. The mixed system is installed in the two separate layers which is hand trowel applied. The porosity of the product allows the water to drain through to the base – as a result, water ponding is eliminated, allowing water to drain to land drains or natural water courses.
Read More...

The finished surface provides a durable, highly permeable and flexible system. The seamless surface is immensely strong, yet soft enough to absorb the impact from a fall, thereby minimizing the risk of injury to small children when the system is applied beneath play equipment.

Richco Rubber Top surfacing can incorporate patterns, various colors and logos to suit your theme or design.

Click here to see our case studies.

...Read Less...
Smooth & Even Surface
Soft and Durable
Porous
Tolerates Movement
Logos Can Be Incorporated
Range of Bright Colors Available
Themed Areas
Playground Surfacing
Under Swings
Gym Surfacing
Swimming Pool Surrounds
Children's Paddling Pools

Click here to see the industries we serve