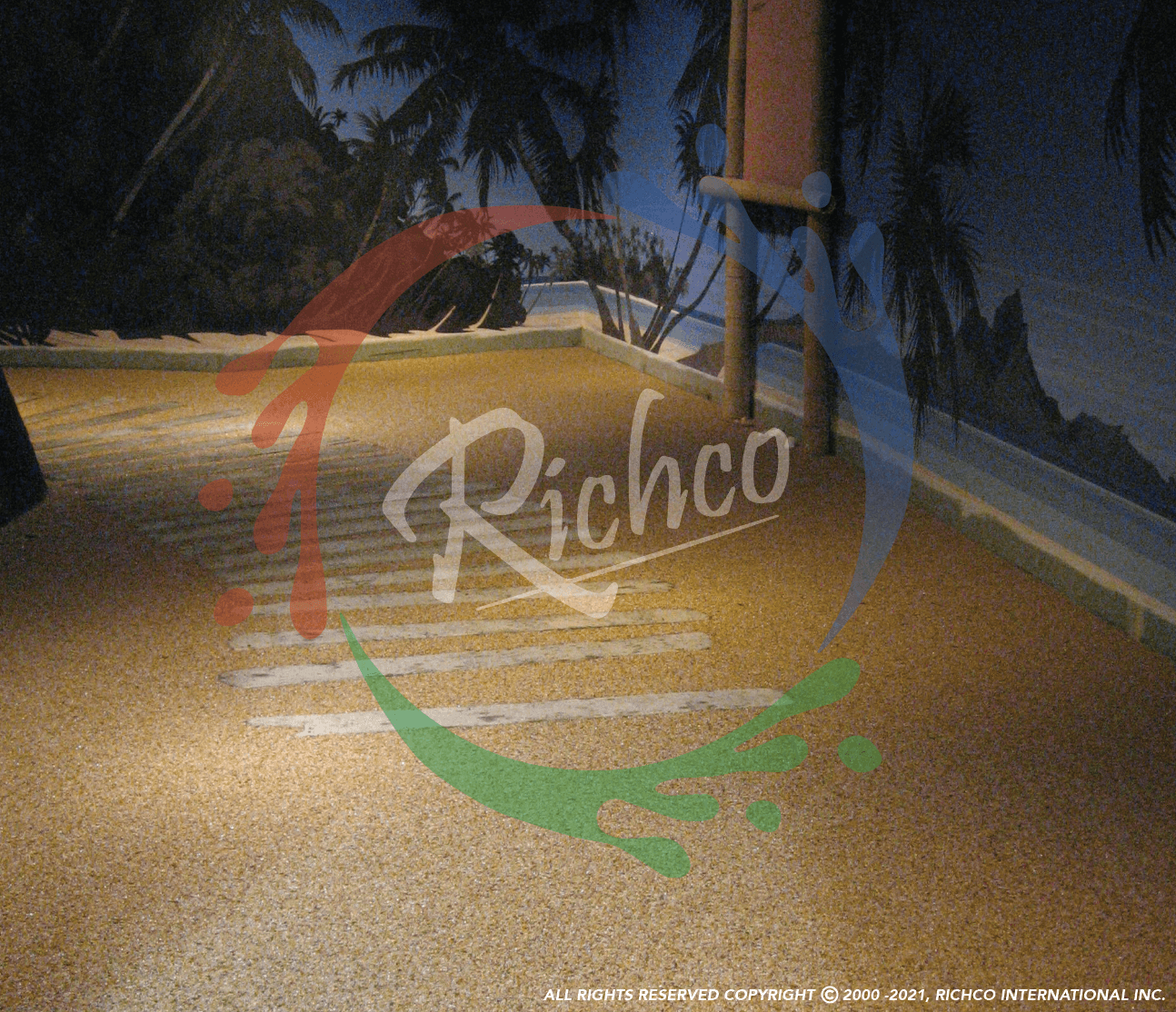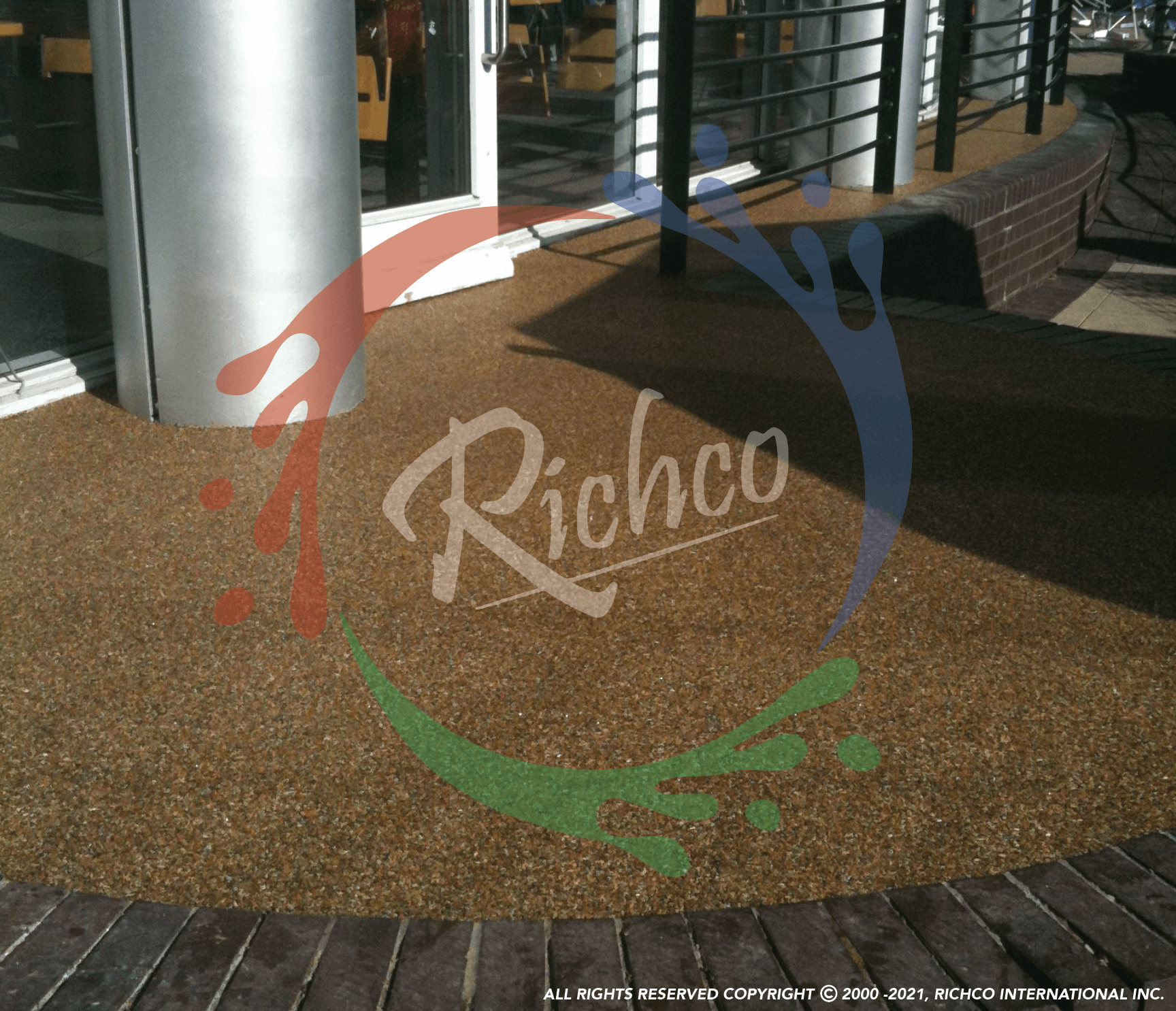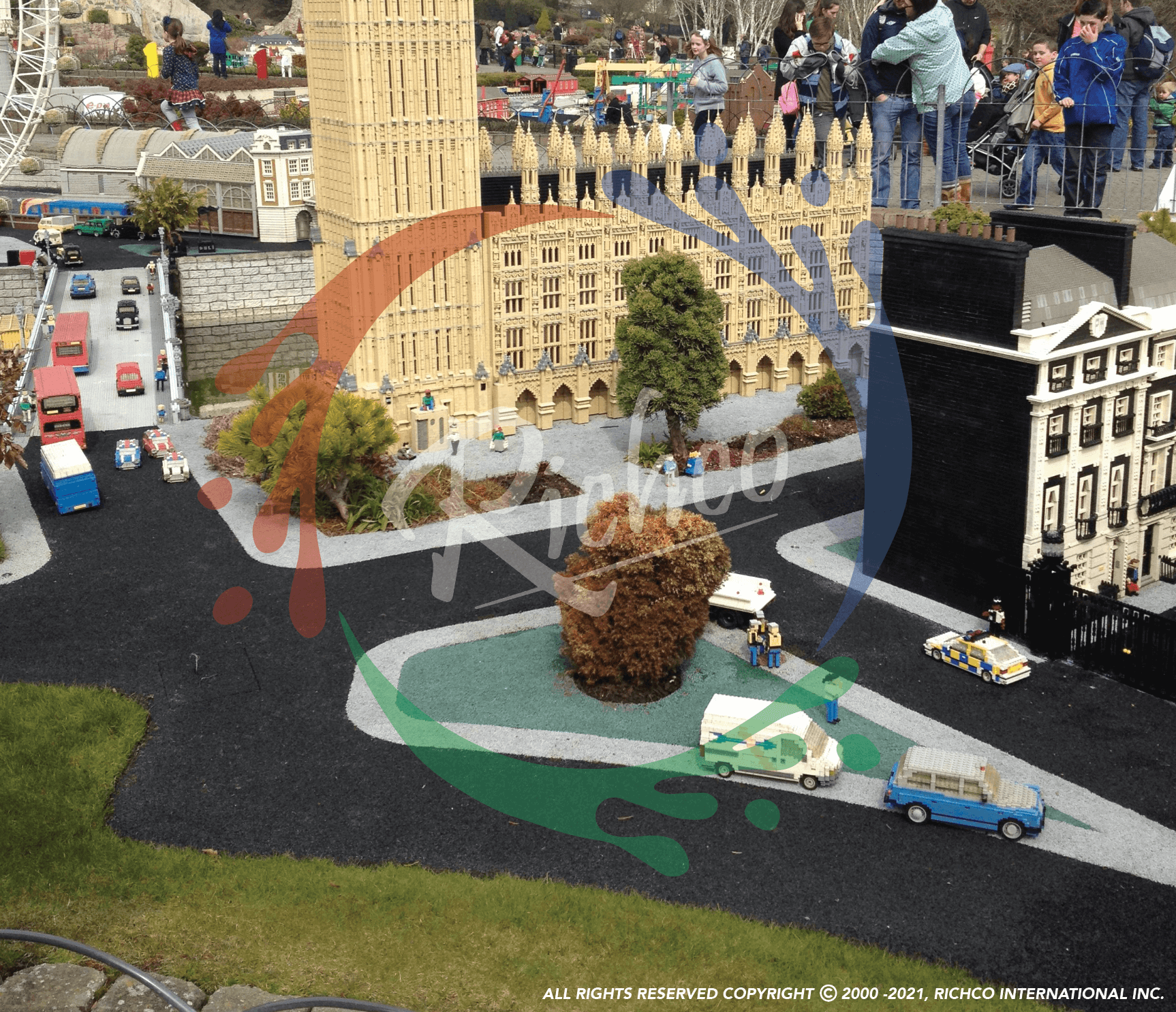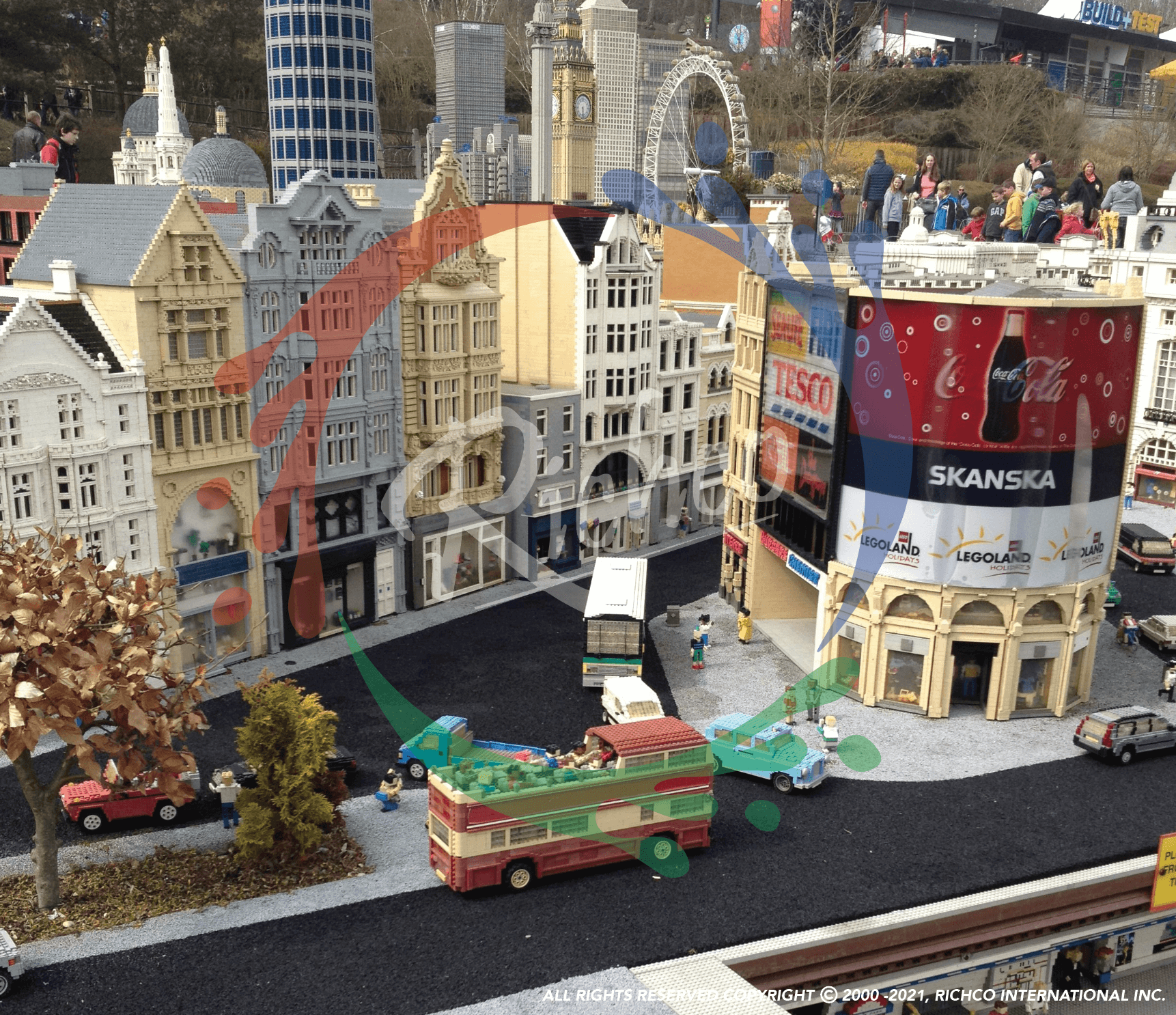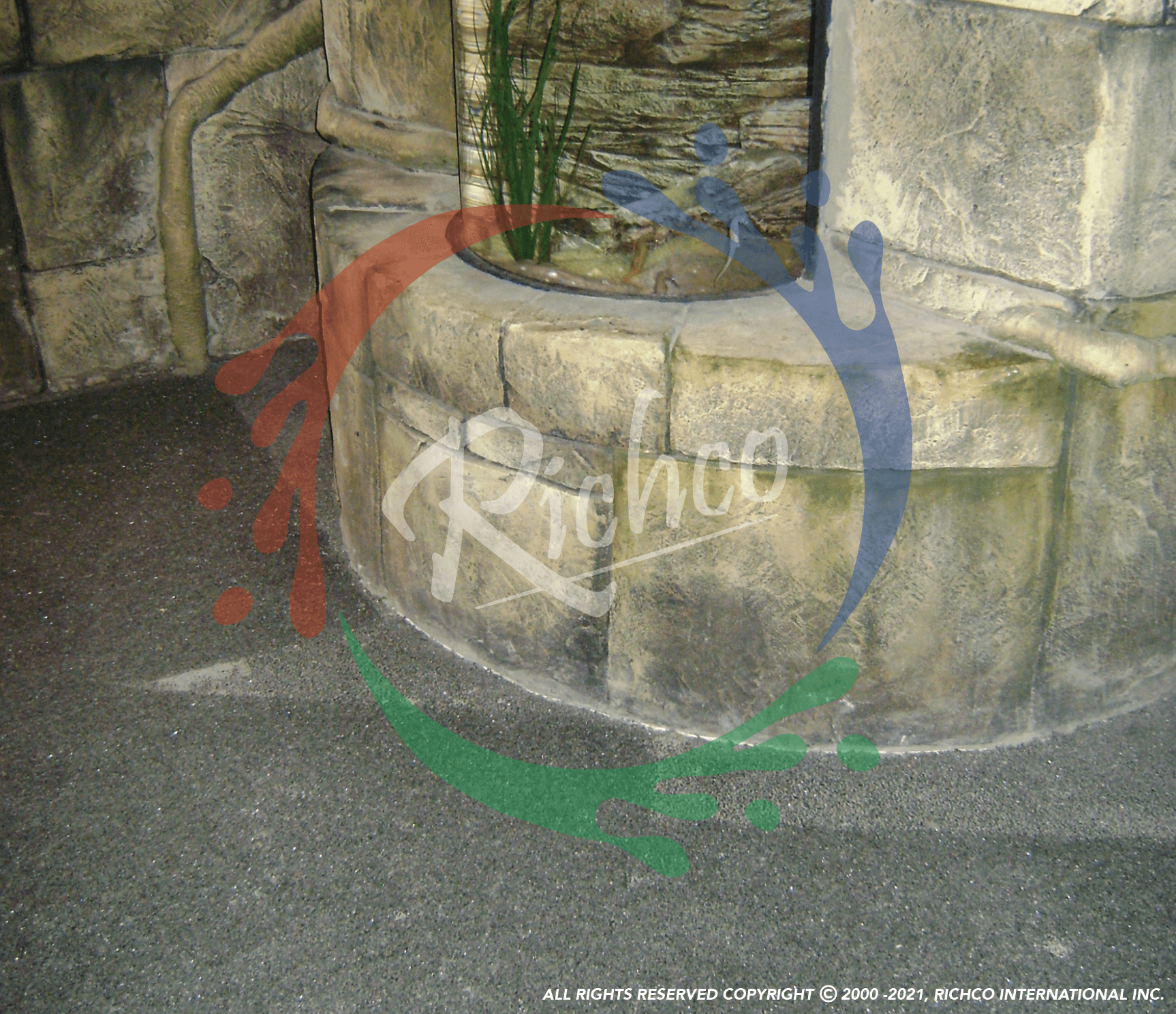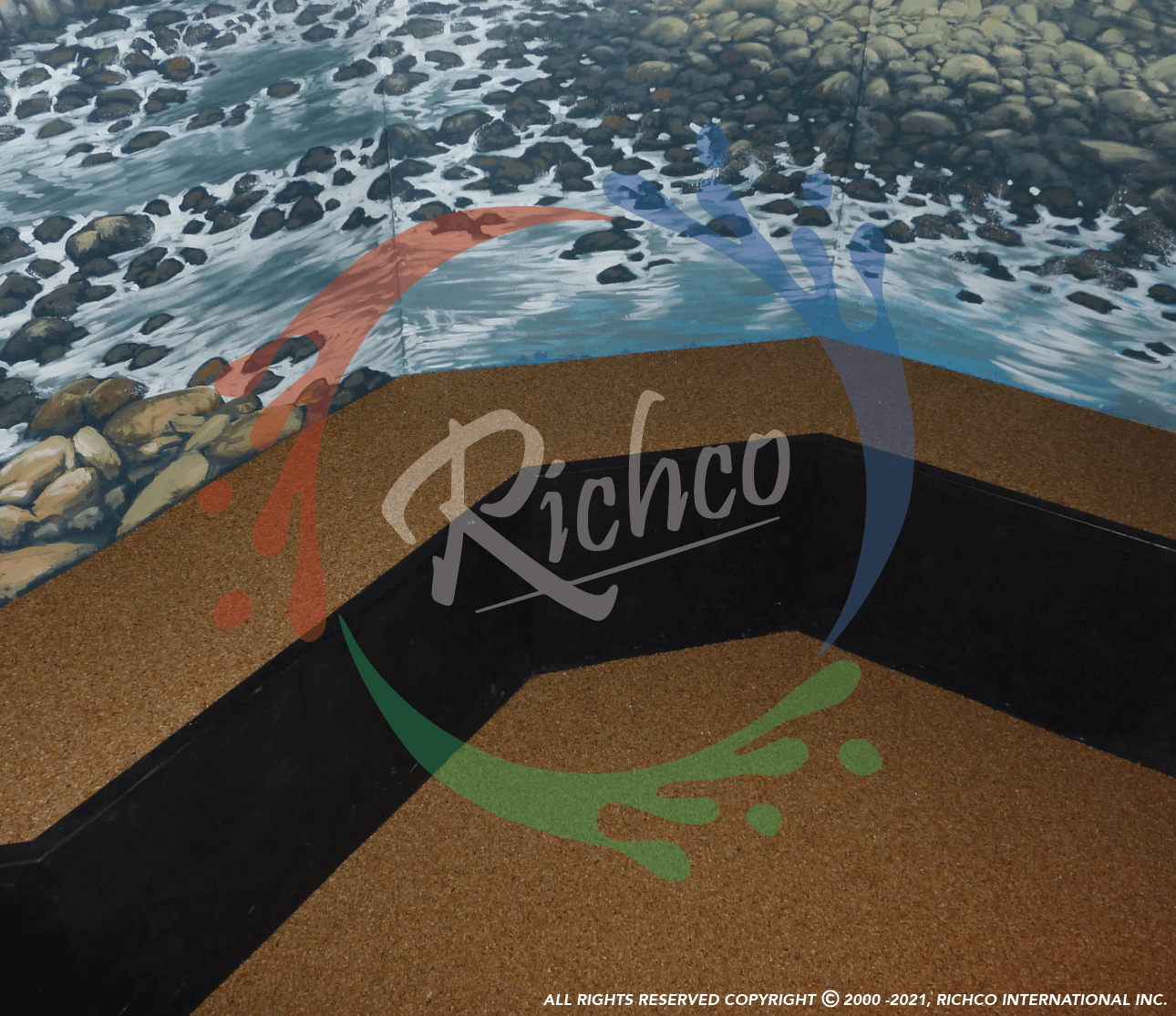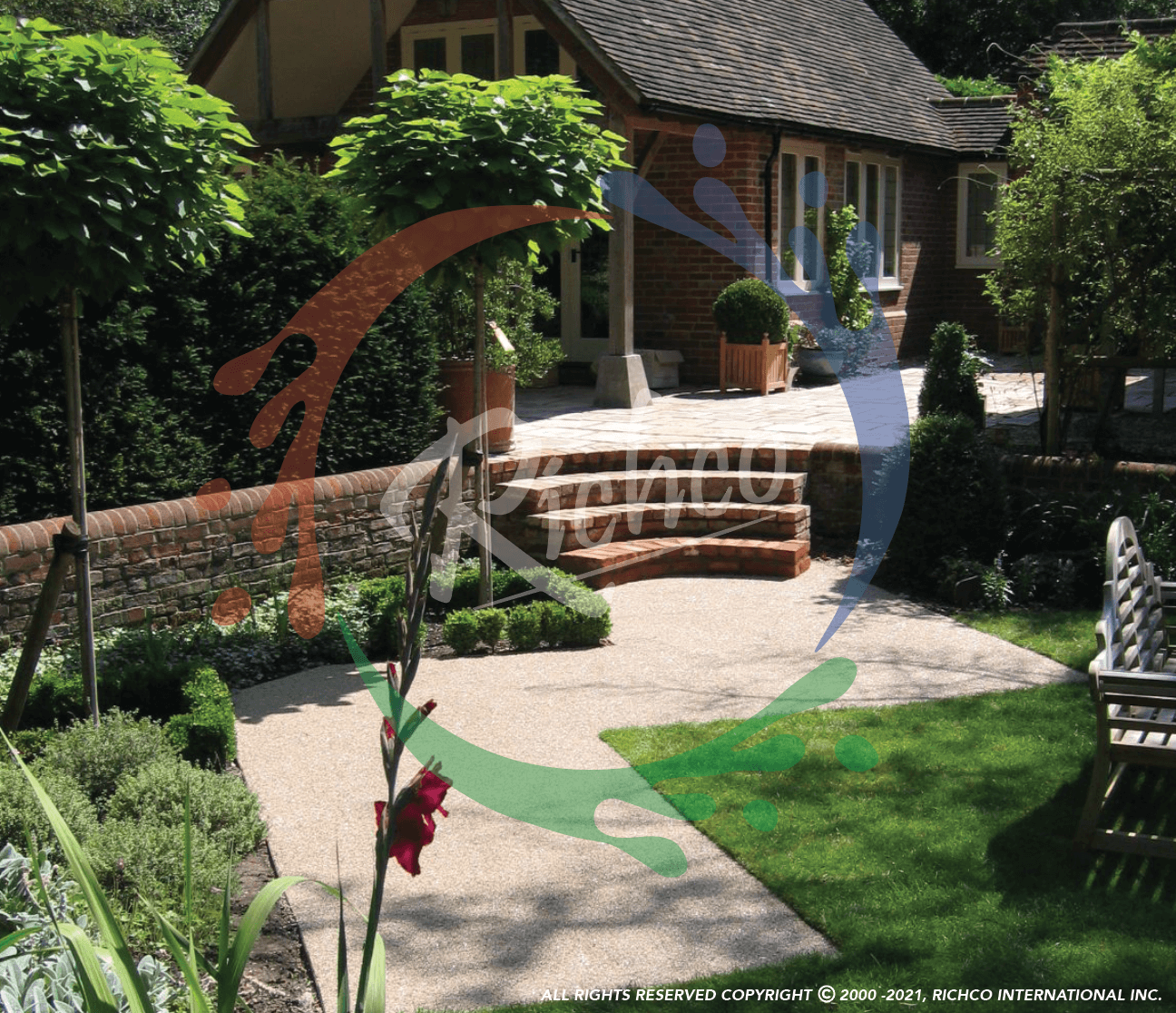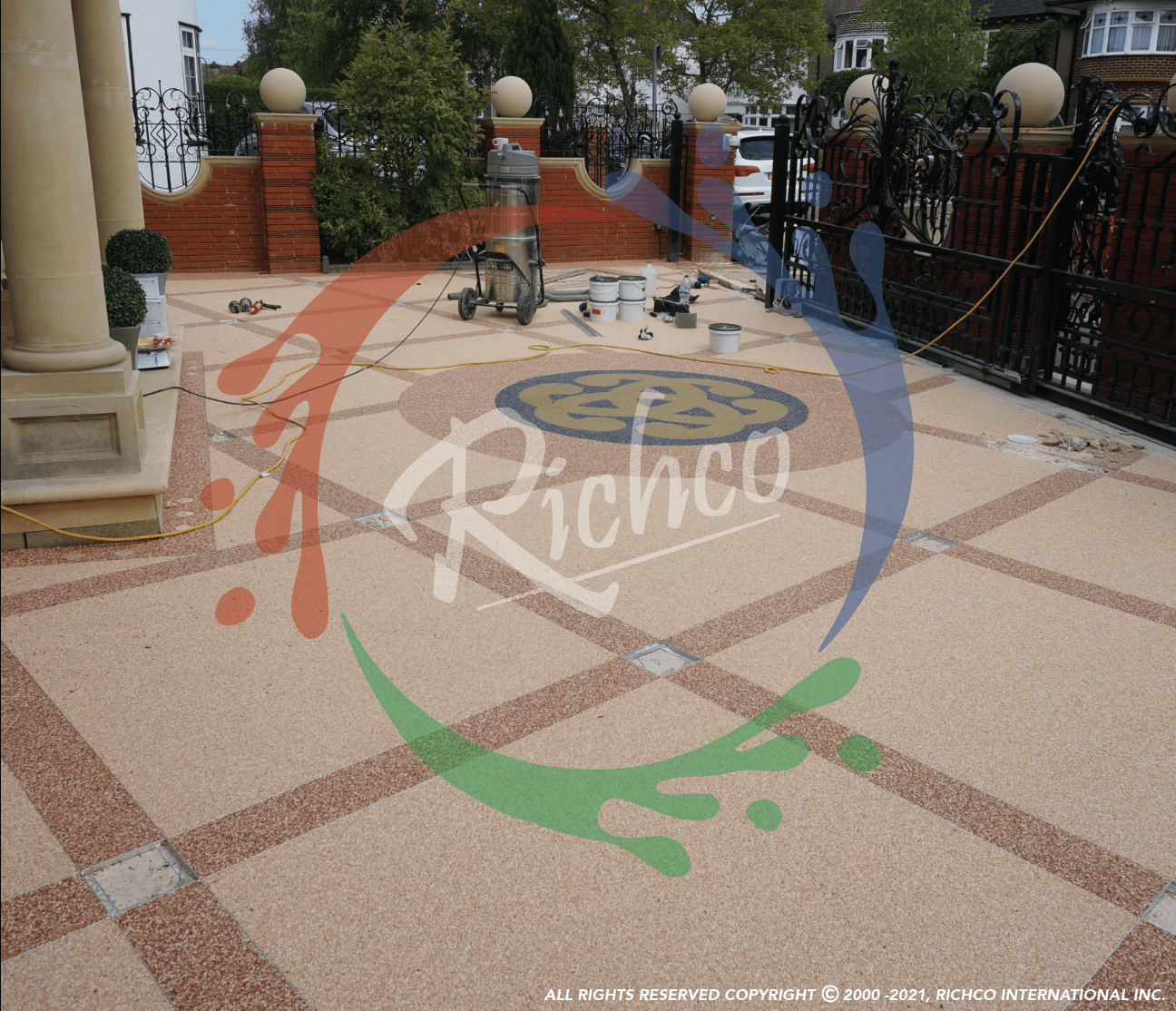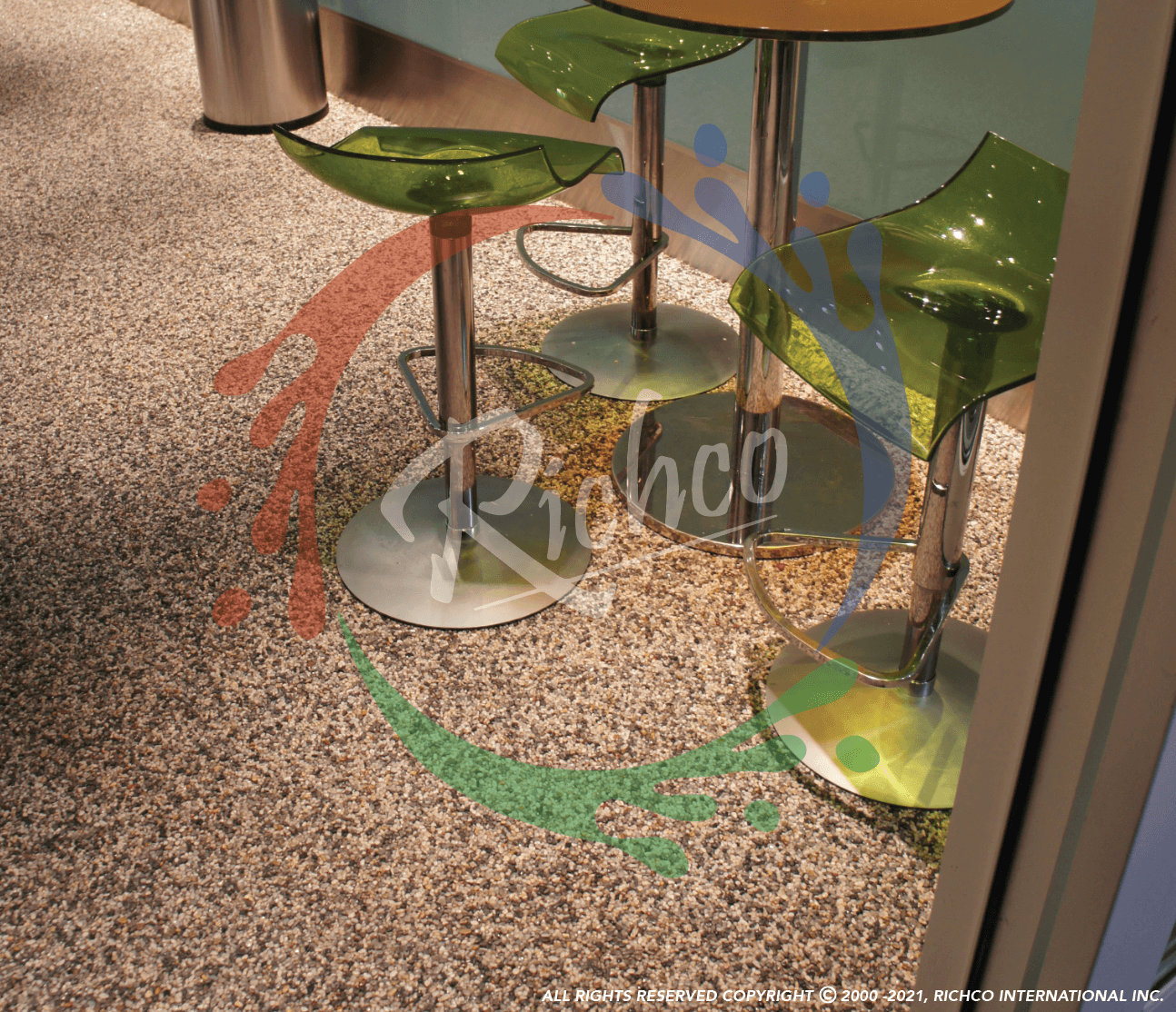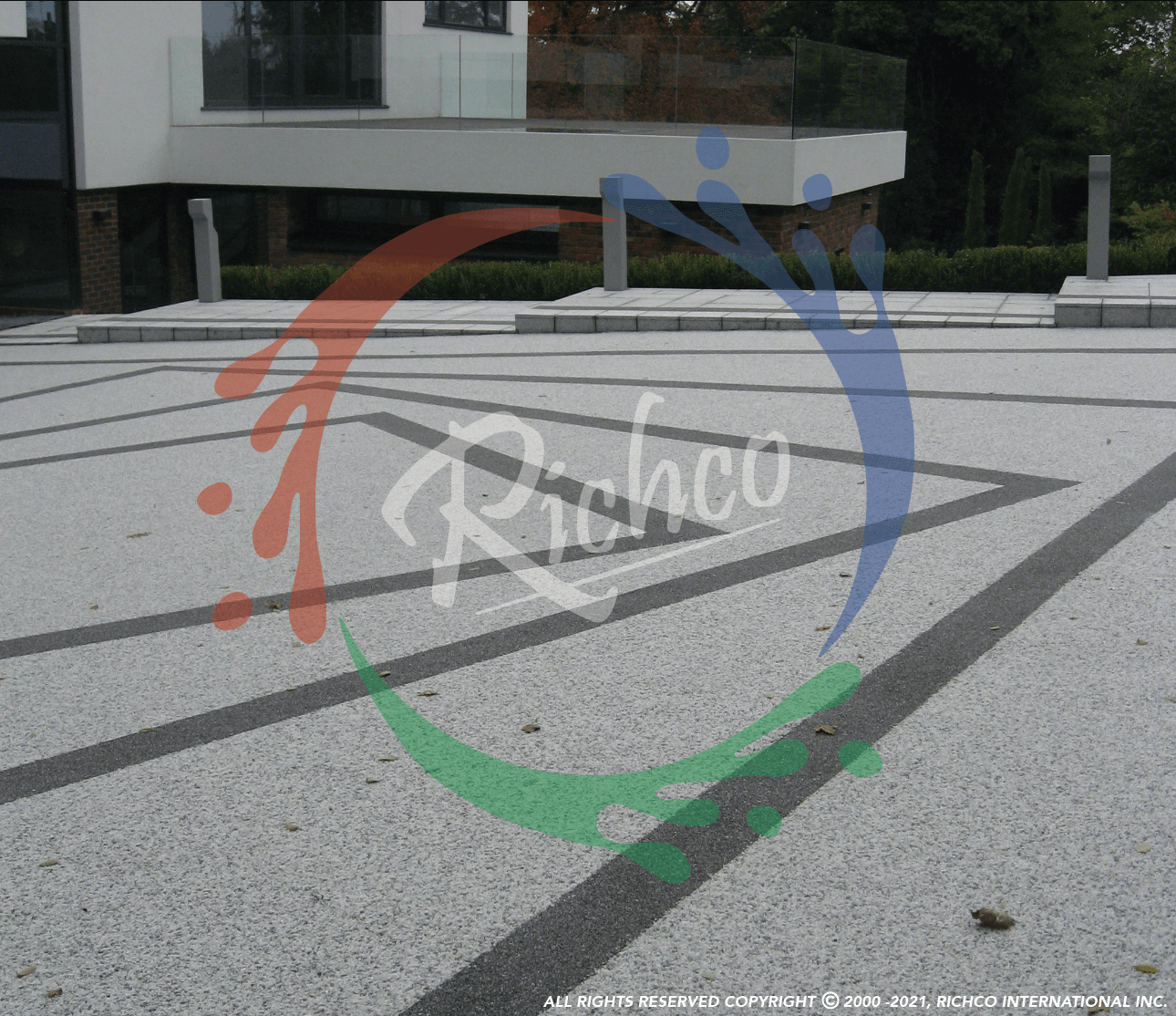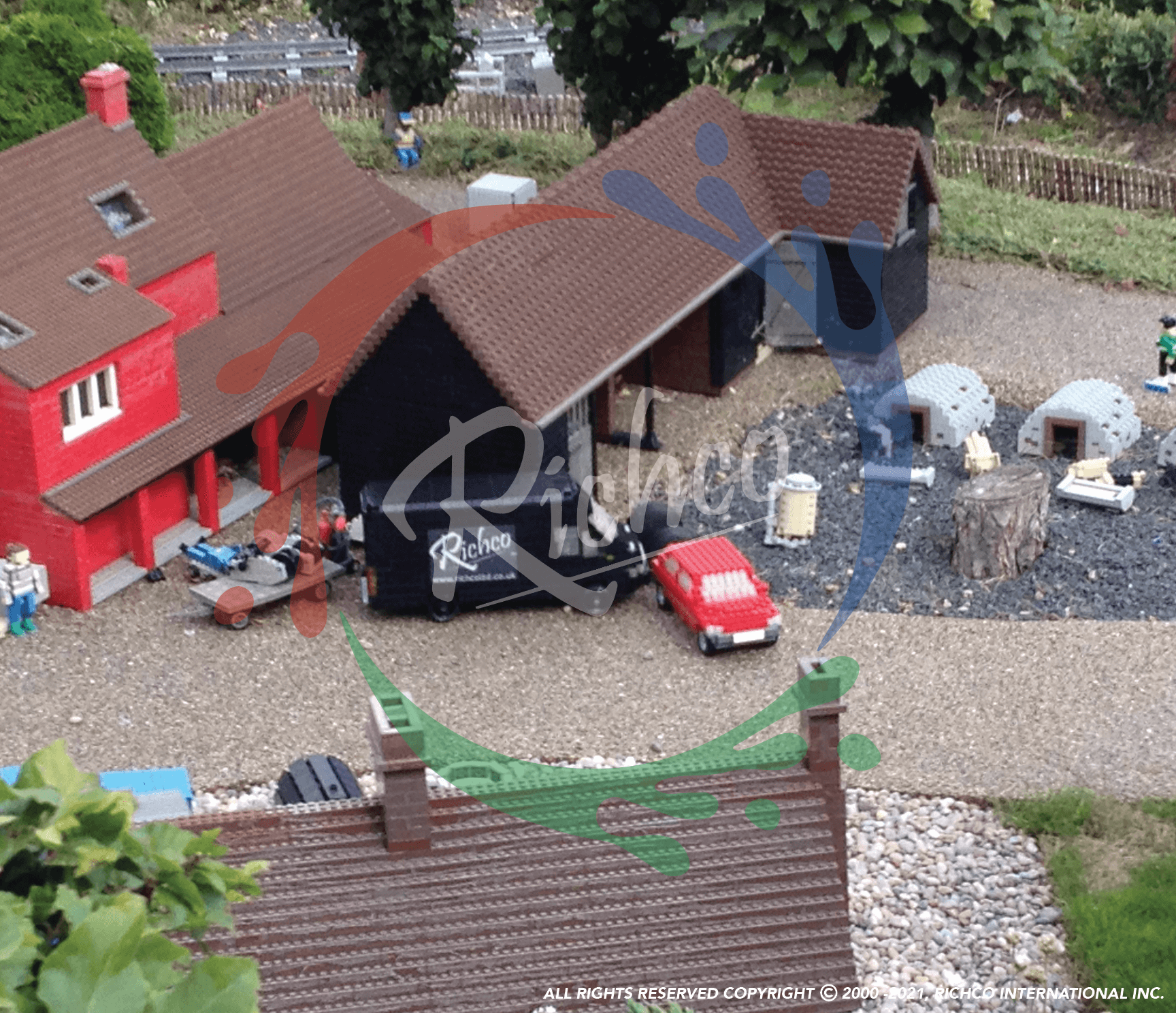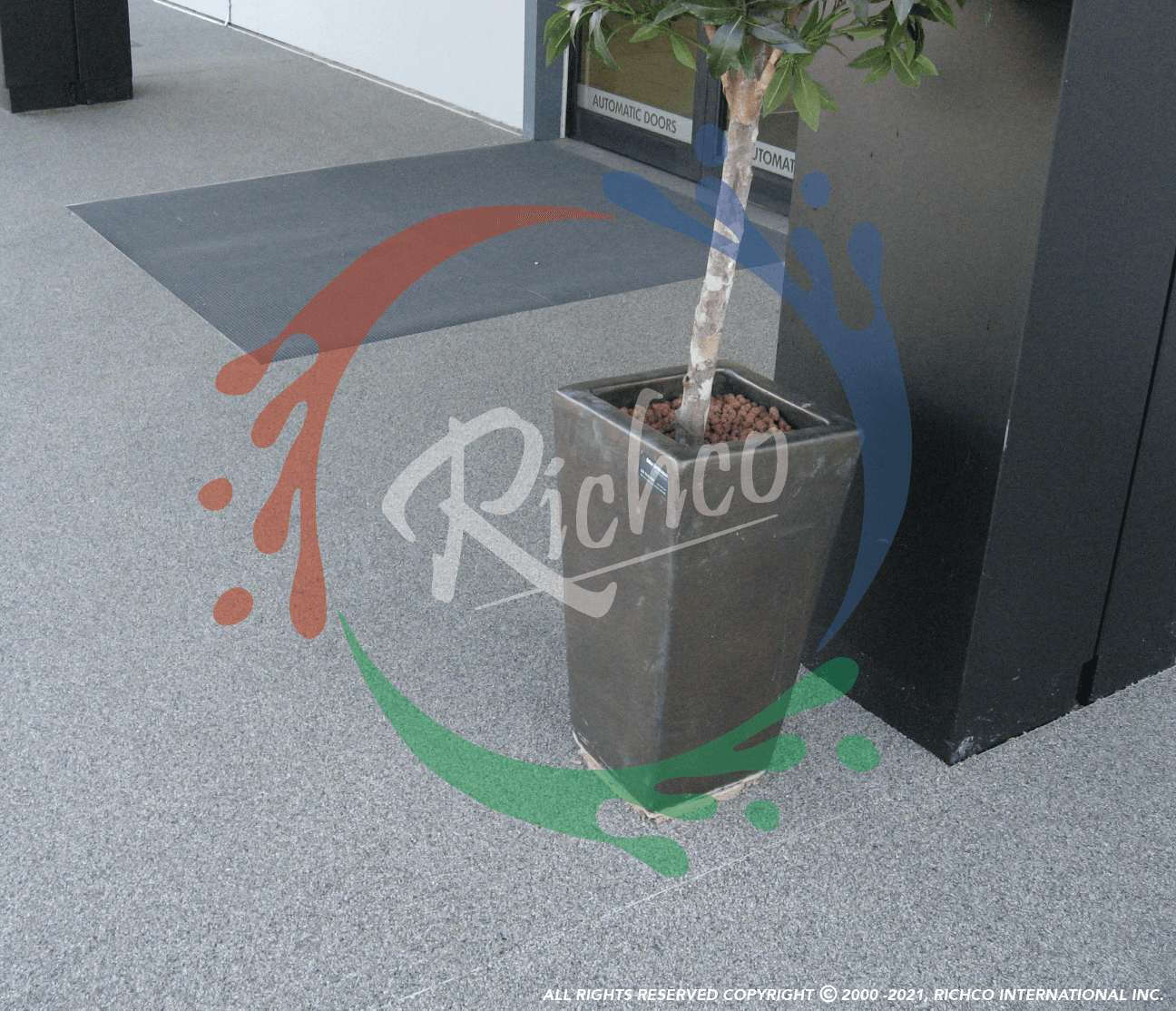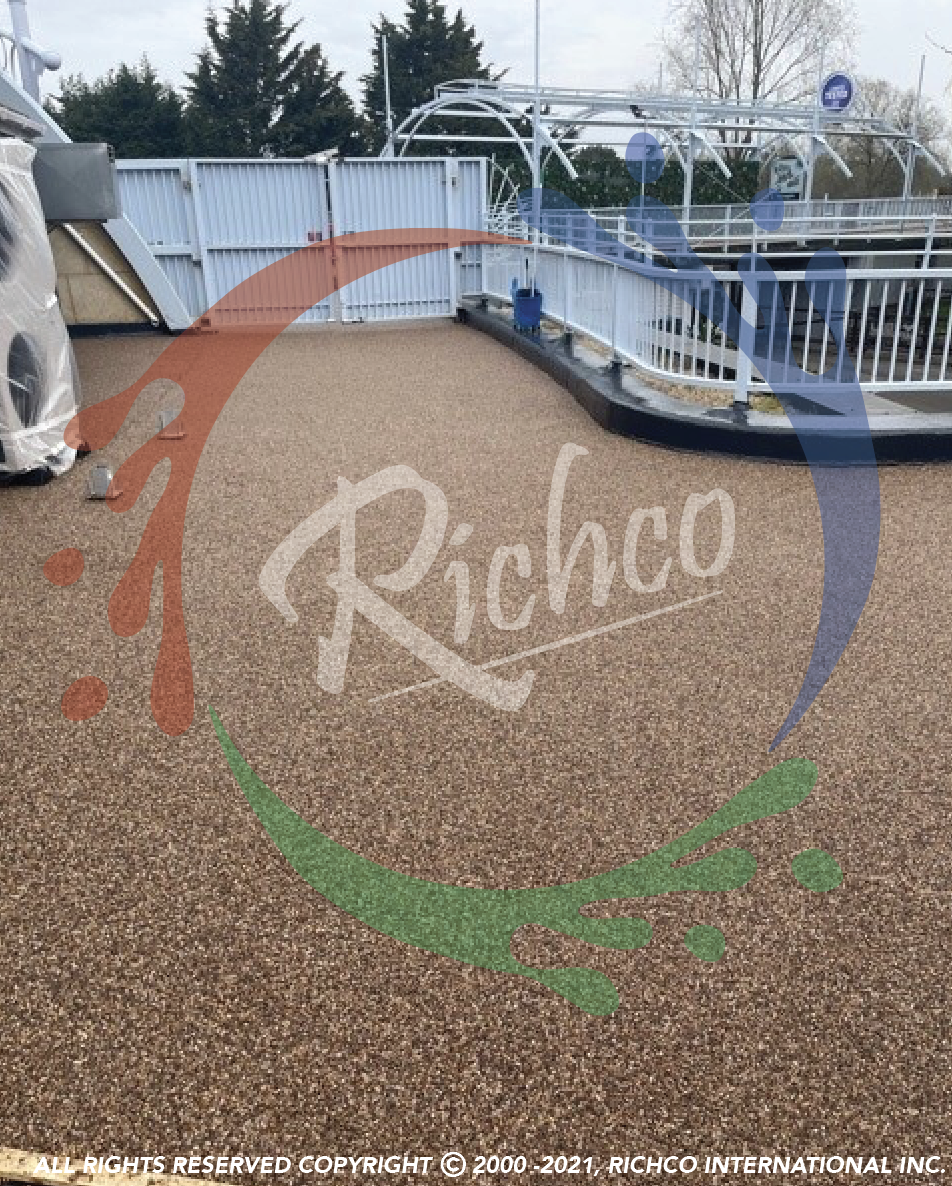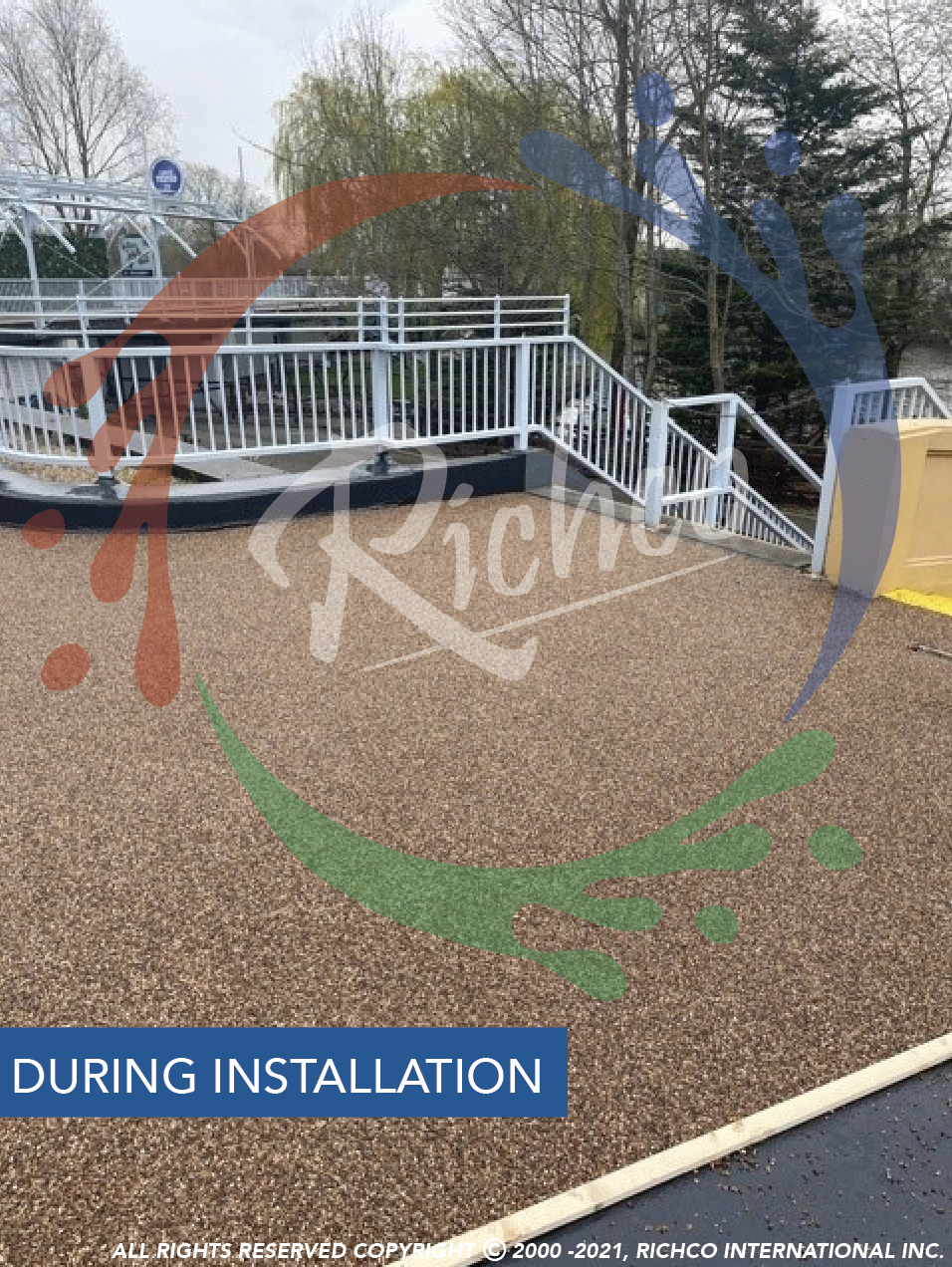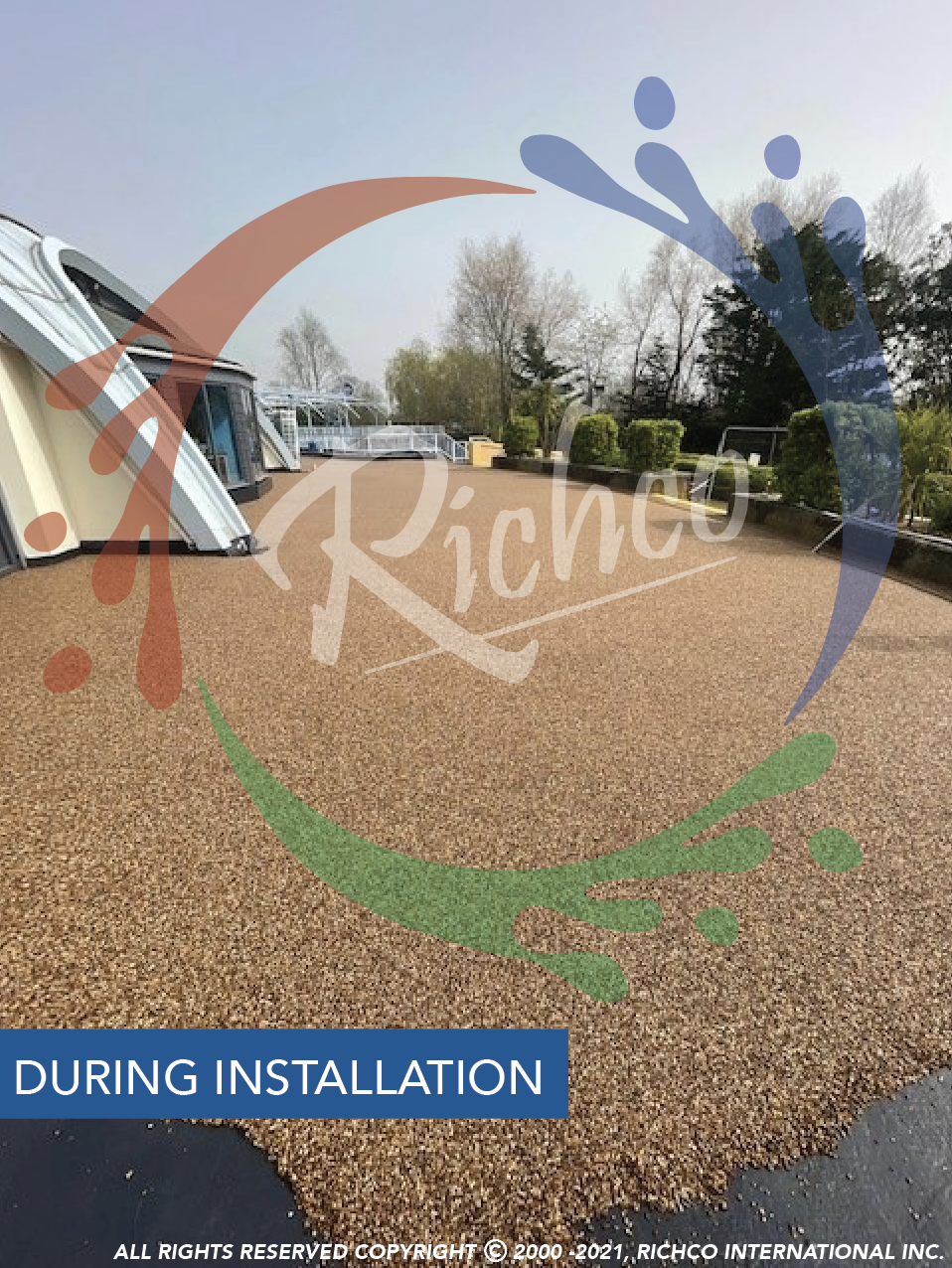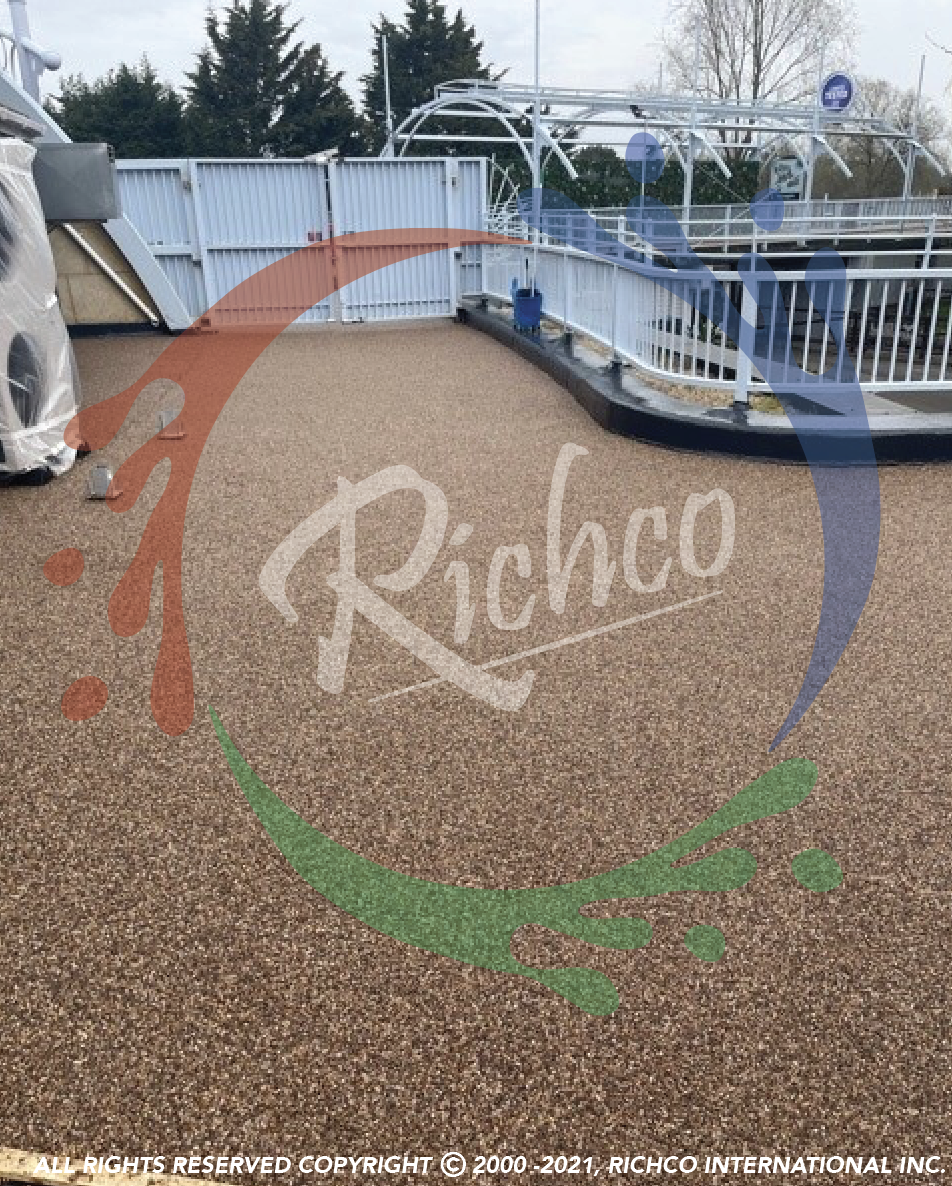 Richco Bonded Stone Surfacing is a resin bound aggregate surface which provides a seamless, decorative, low maintenance surface. Richco Bonded Stone provides a functional, highly permeable, hardwearing surface which is slightly flexible.
Richco Bonded Stone System is applied onto an asphalt or a concrete sub-base.  The system is formulated using aliphatic resins which are resistant to UV light and will not degrade upon exposure.  The UV stable resin is mixed with the desired blend of stones / aggregates.  The mixed system is installed to a depth of 5/8" and is hand trowel applied.  The open matrix of the installed system allows the water the drain through to the base – as a result, water ponding is eliminated, allowing water to drain to natural water courses, land drains or planted areas.
Richco Bonded Stone System can also incorporate different designs or logos in different colors.  It is also ideal for combining different edging stones or granite blocks into the system which can be custom designed to your specific requirements.
Read More...

Richco Bonded Stone System provides a decorative, highly permeable, hardwearing, low maintenance and non-slip surface.  This system is for use for pedestrian and light vehicular traffic for either internal or external installations.  It is ideal for installation in themed areas, retail stores, walkways, event areas or pool surrounds.

Click here to see our case studies.

...Read Less...
Decorative
Visually Pleasing
Hardwearing
Durable
Natural Aggregates
Low Maintenance
Anti-Slip
Themed Flooring Areas
Tourist Attractions
Themed Walkways
Event Areas
Retail Stores
Pool Surrounds

Click here to see the industries we serve