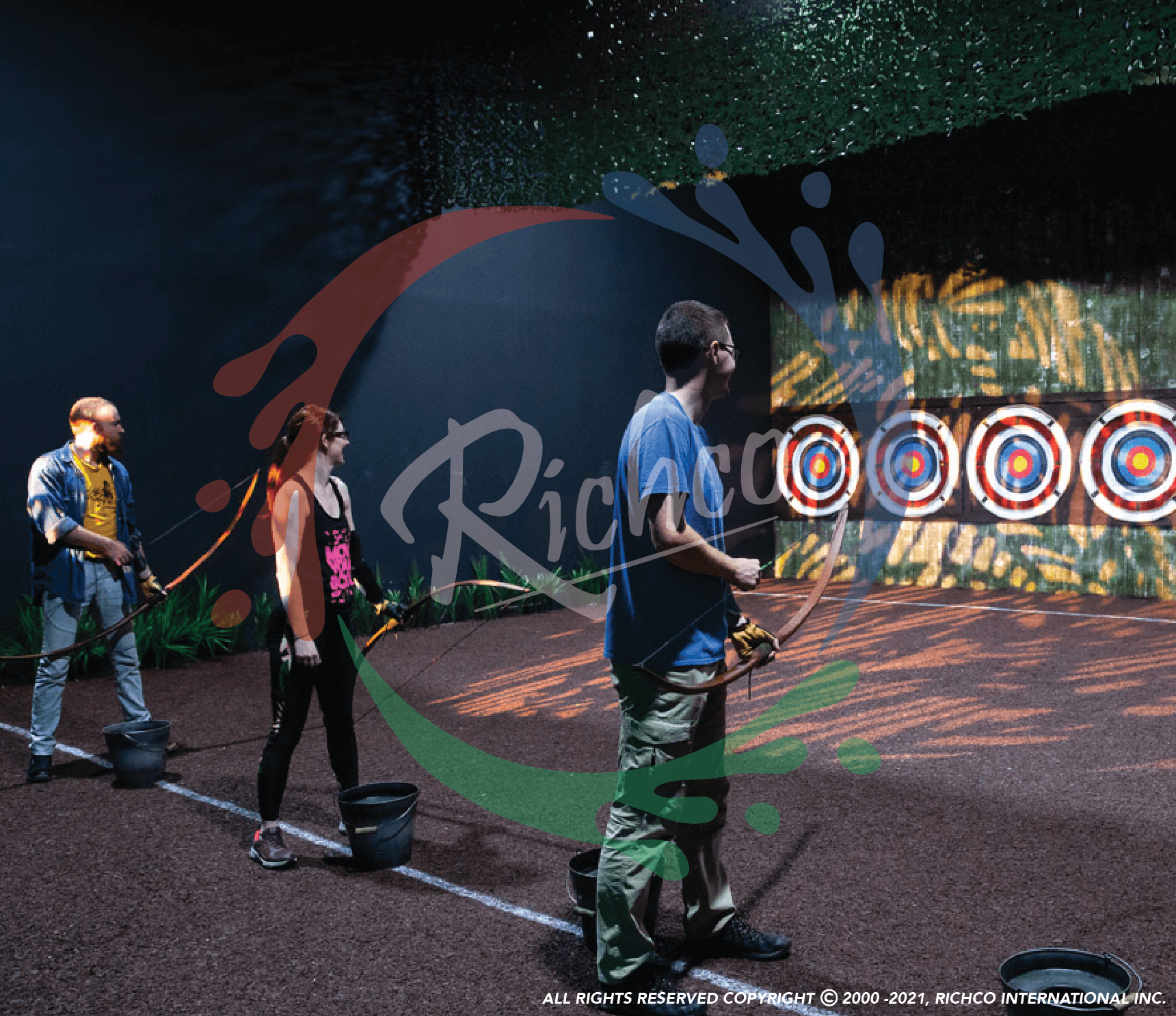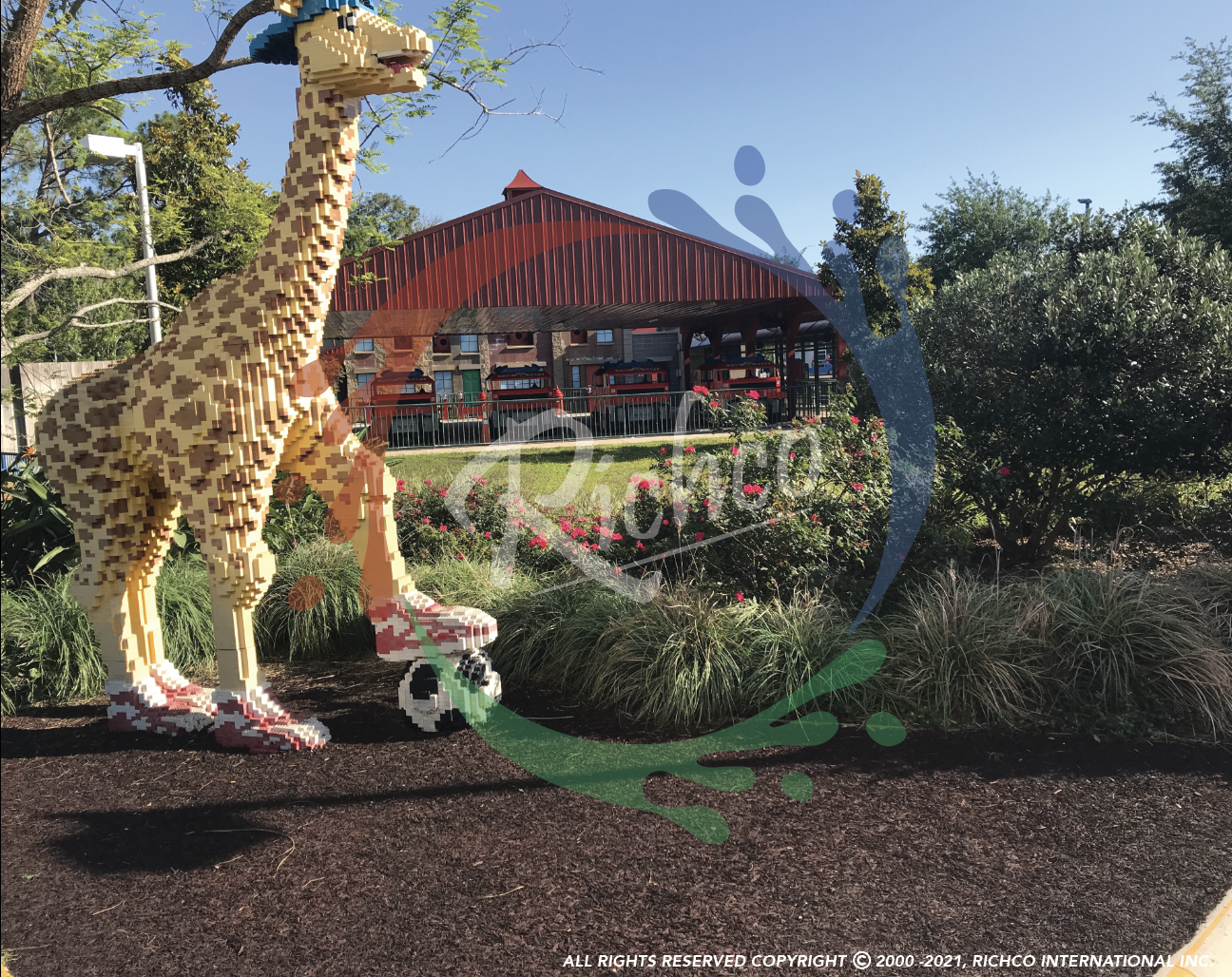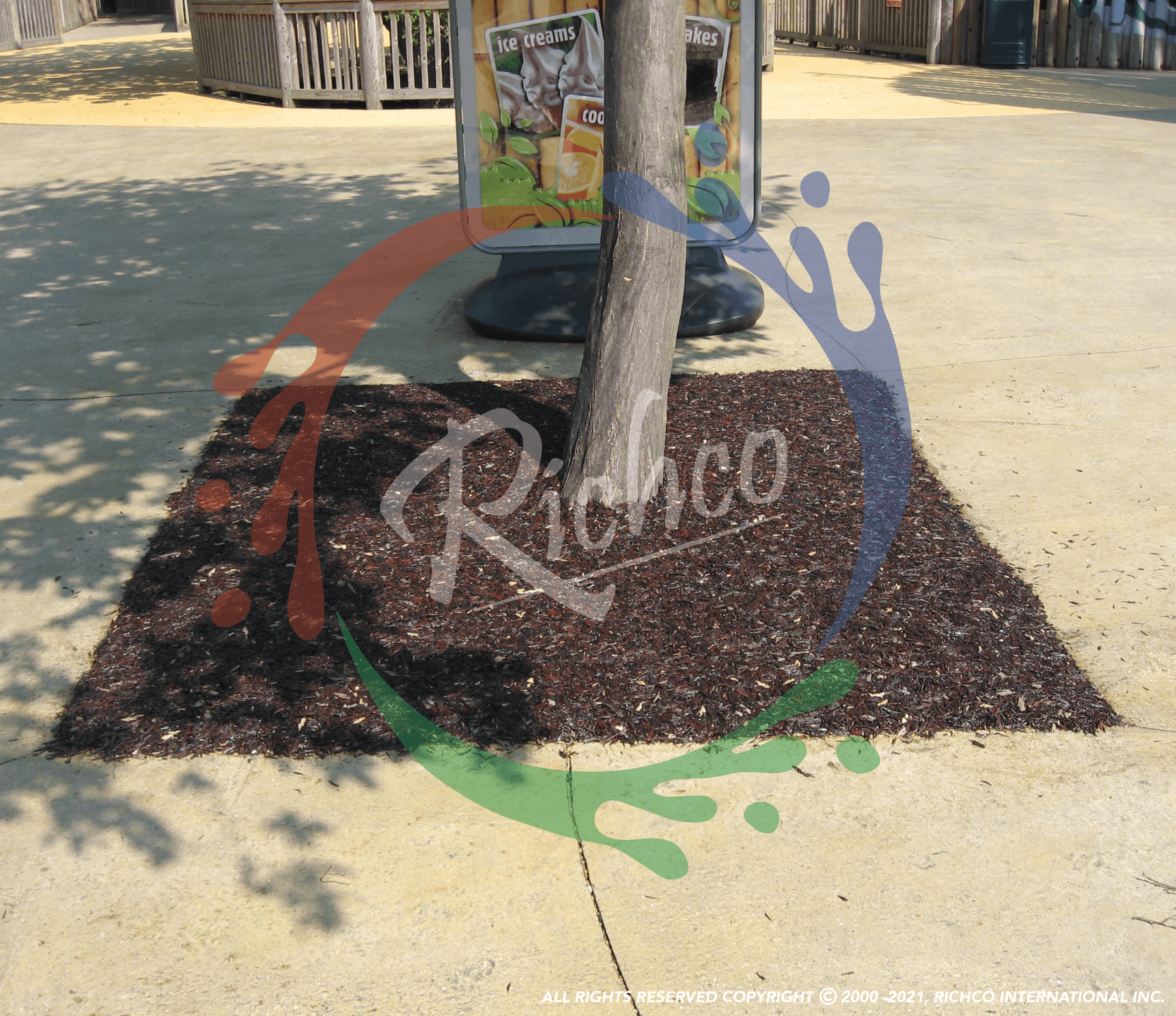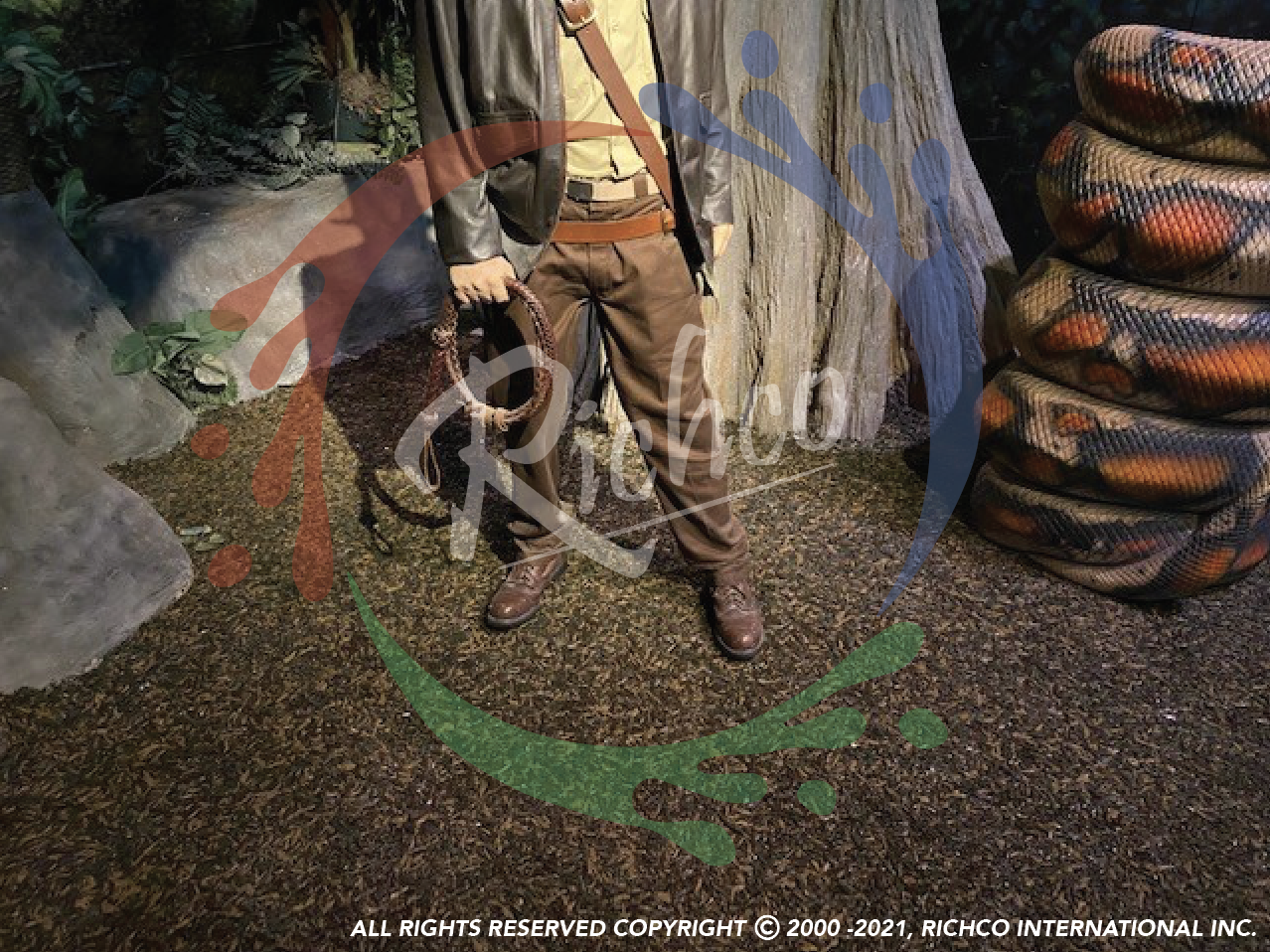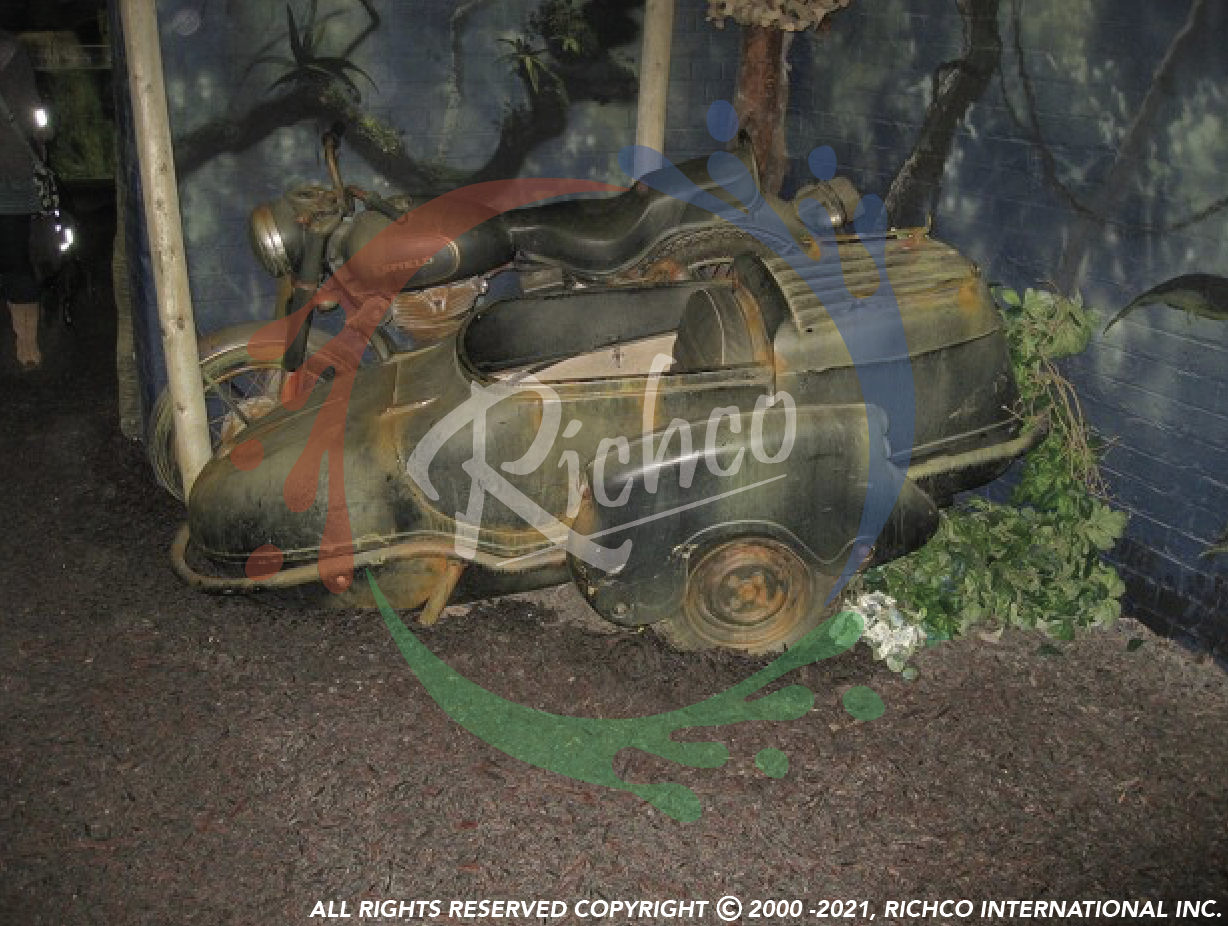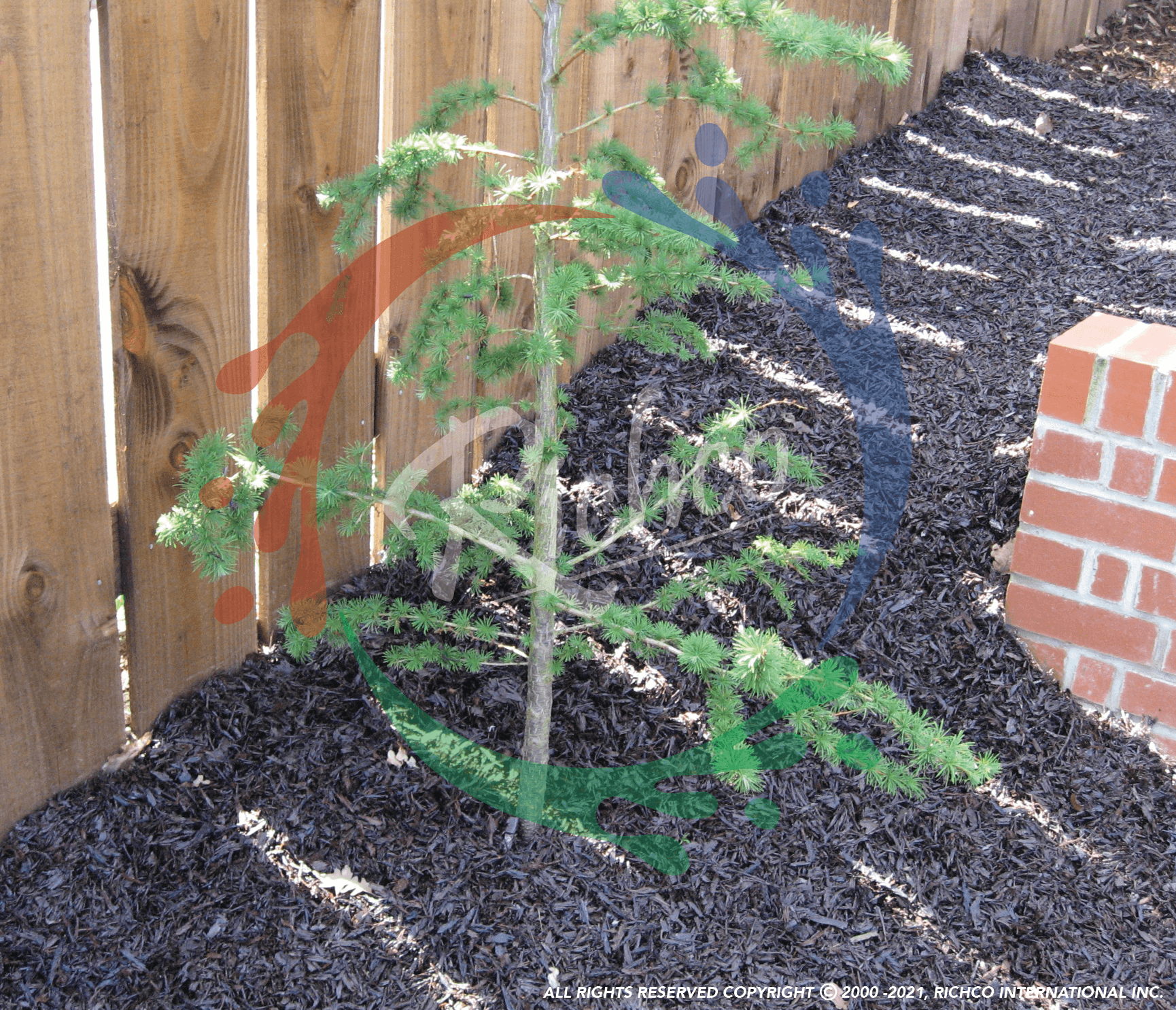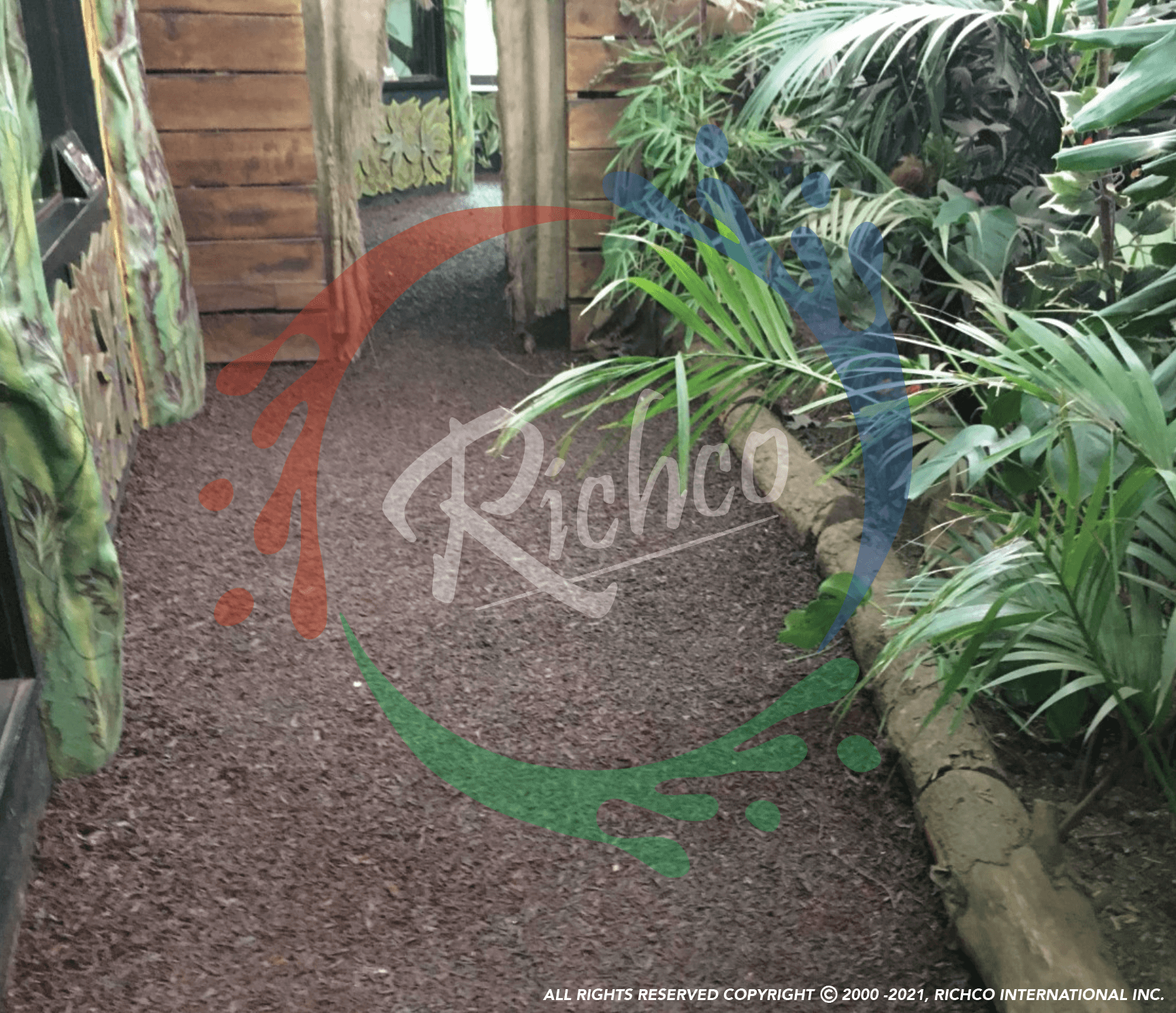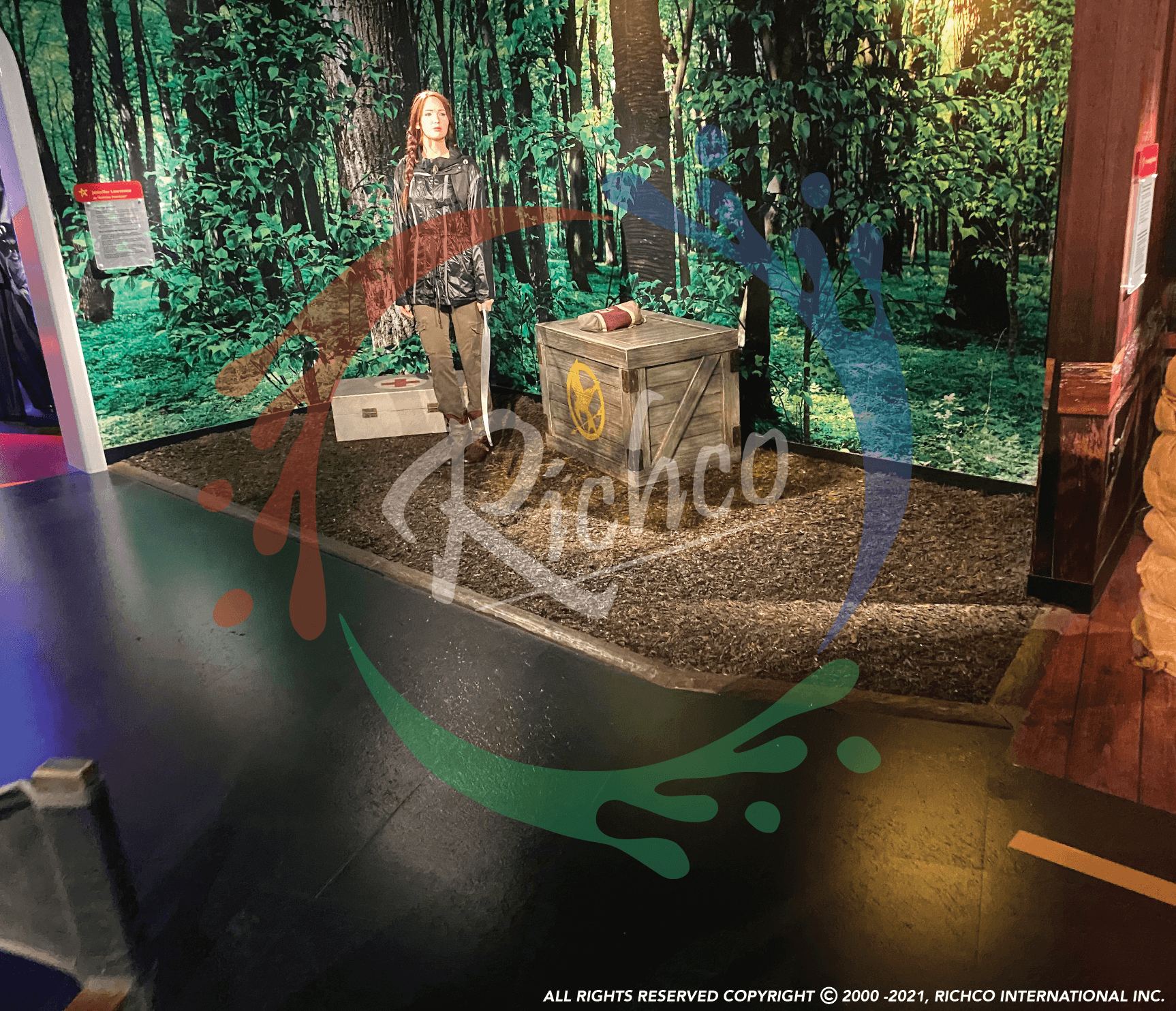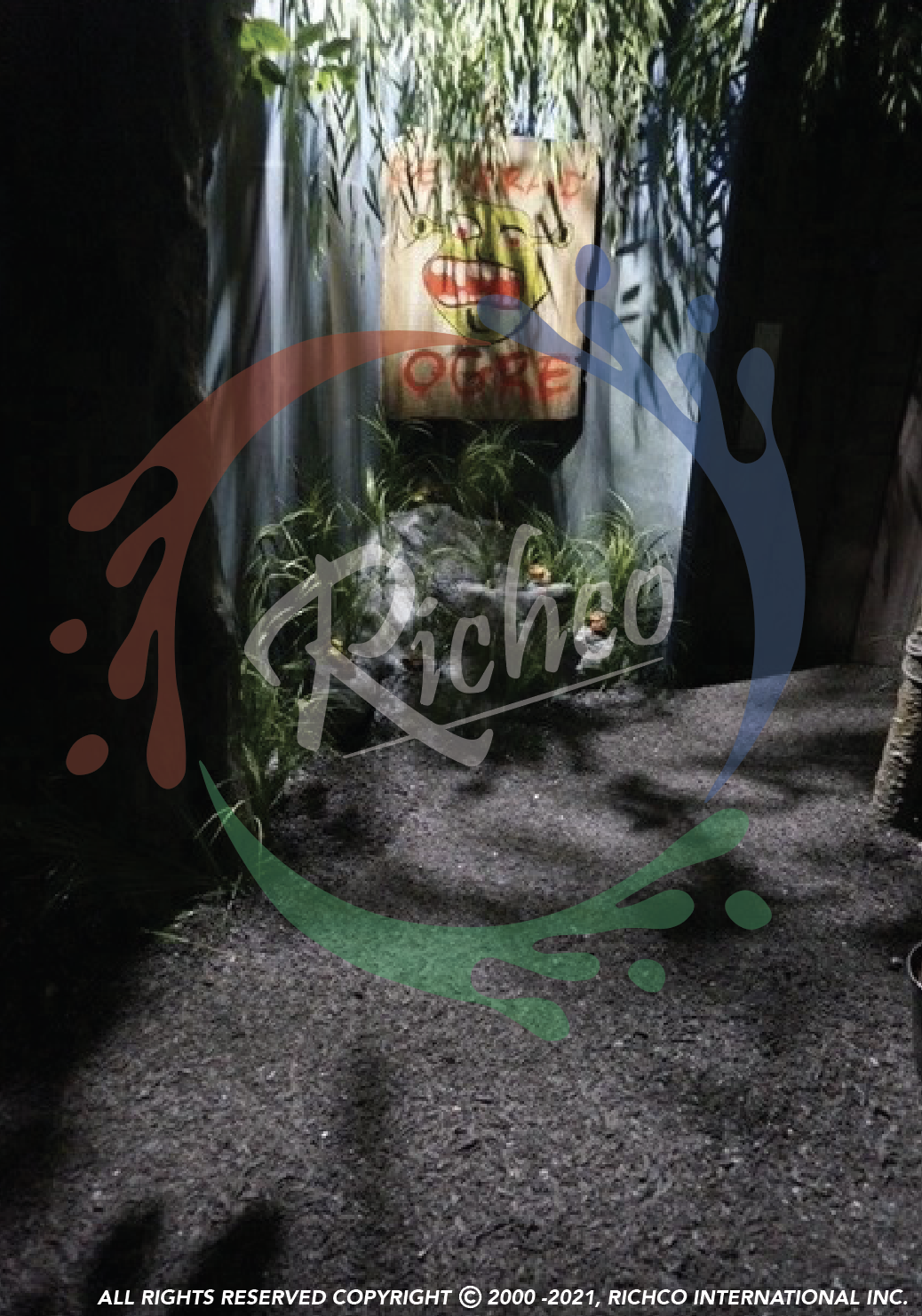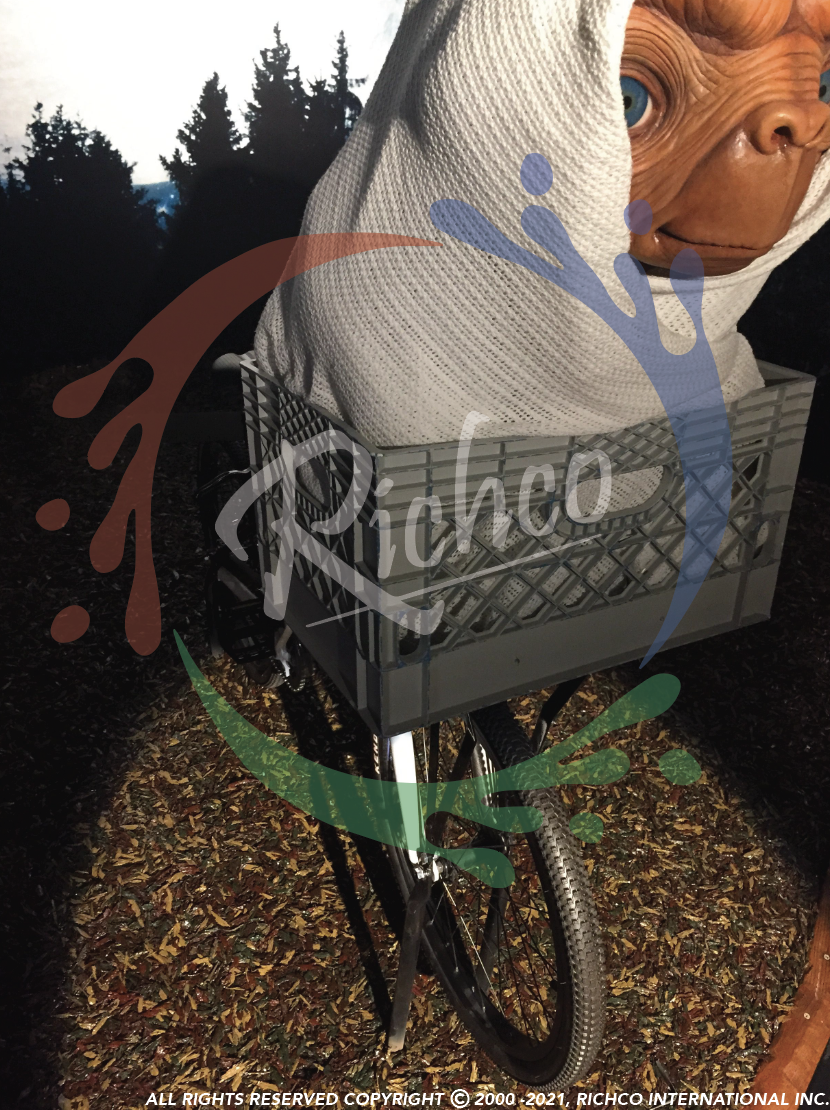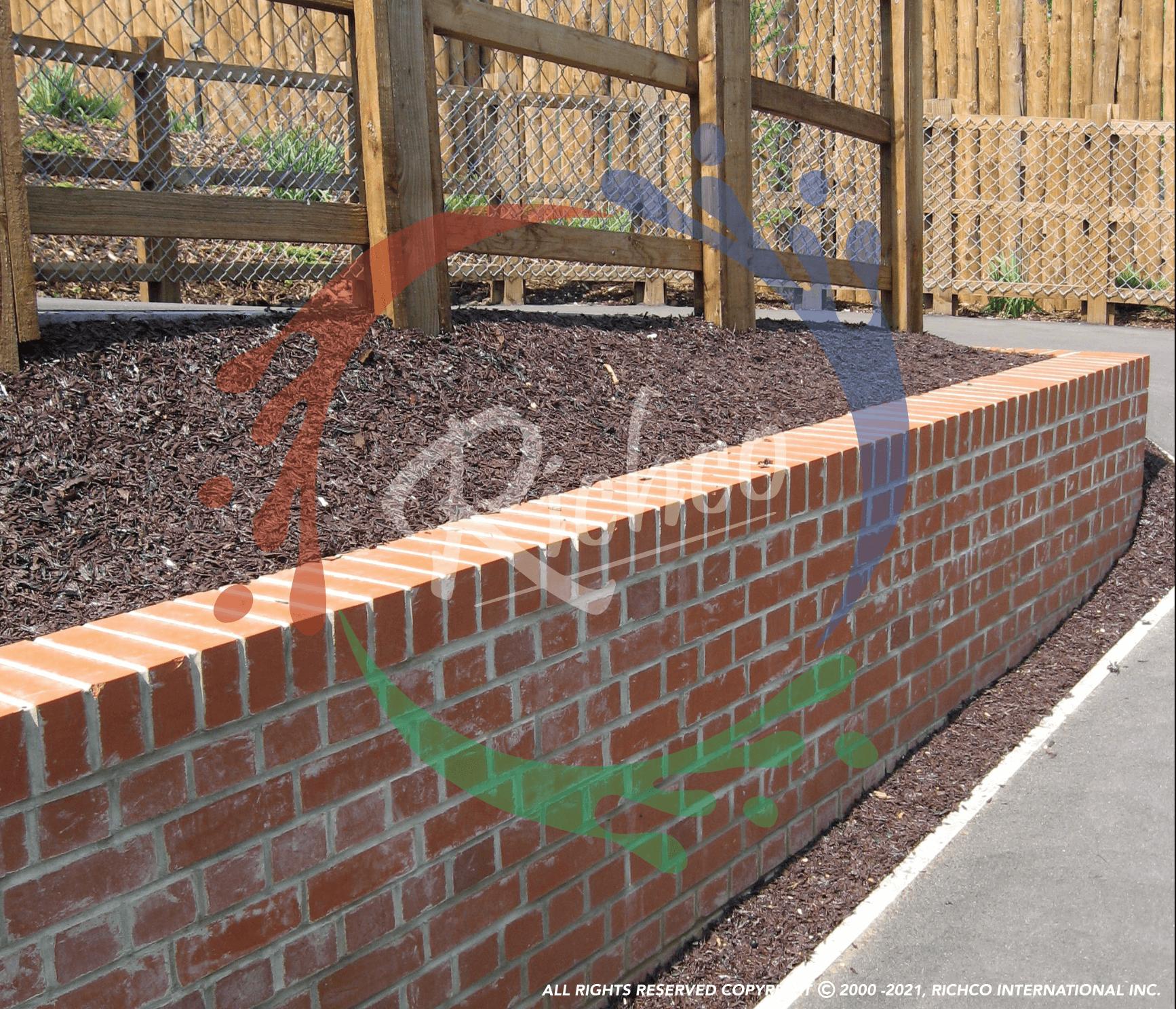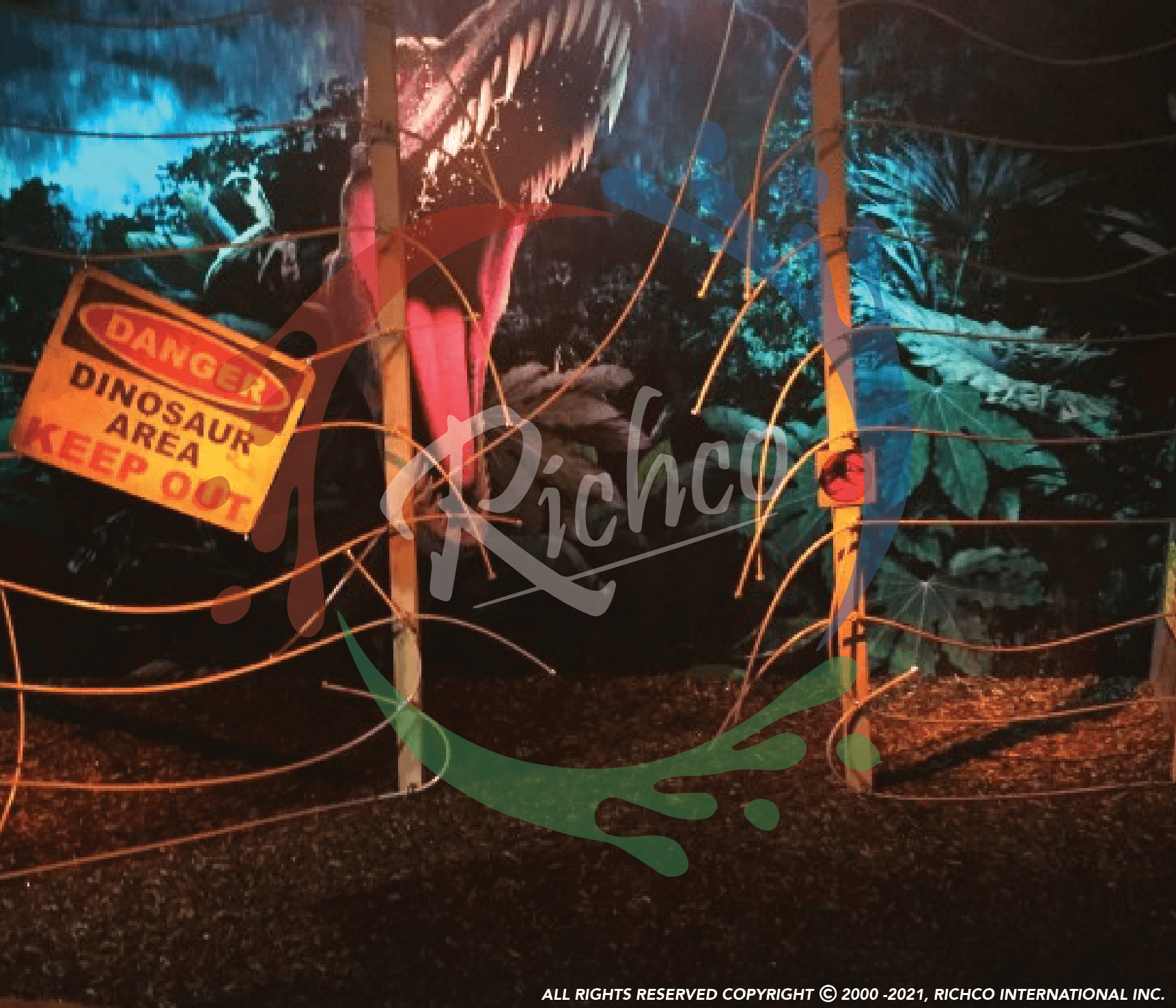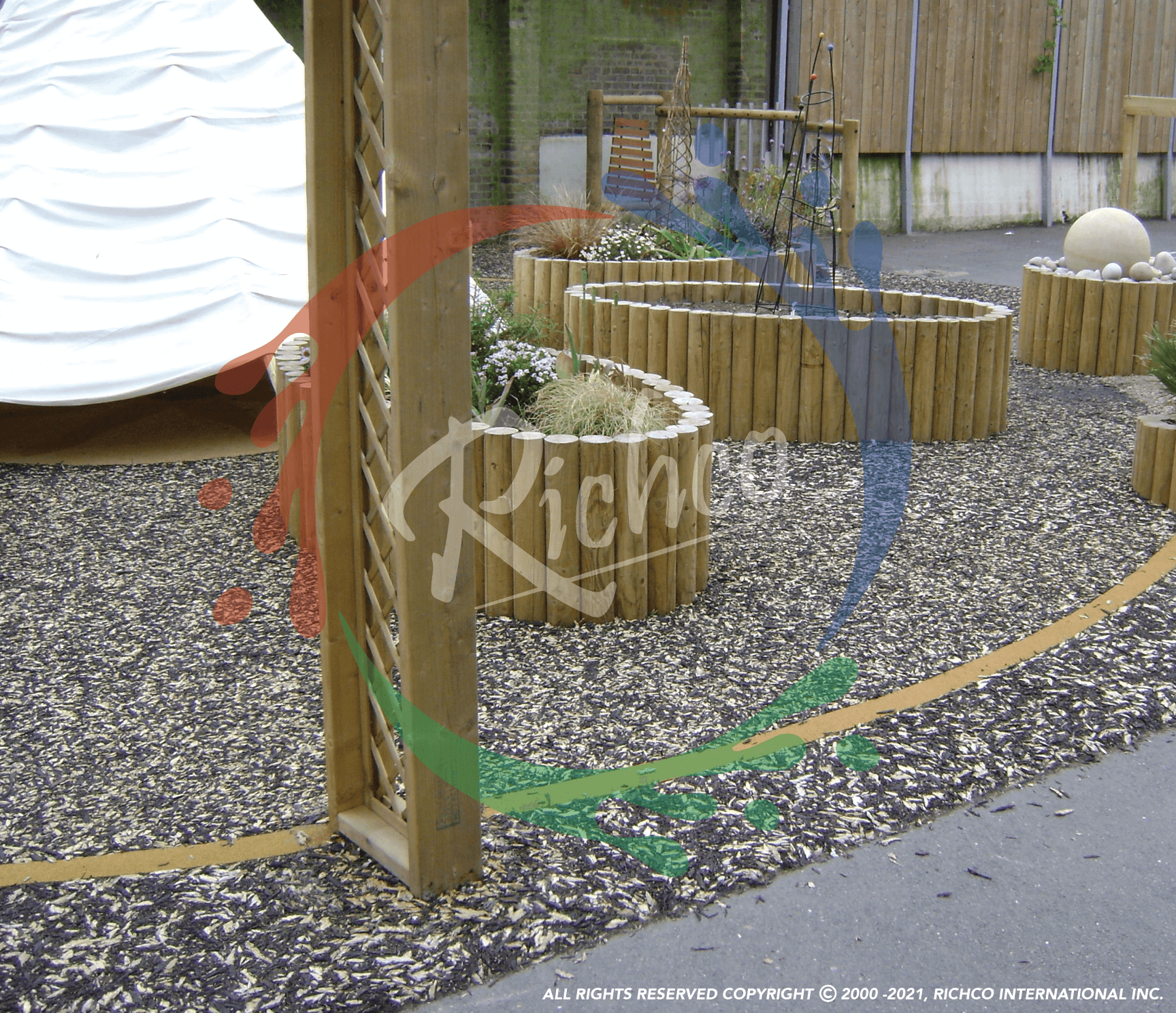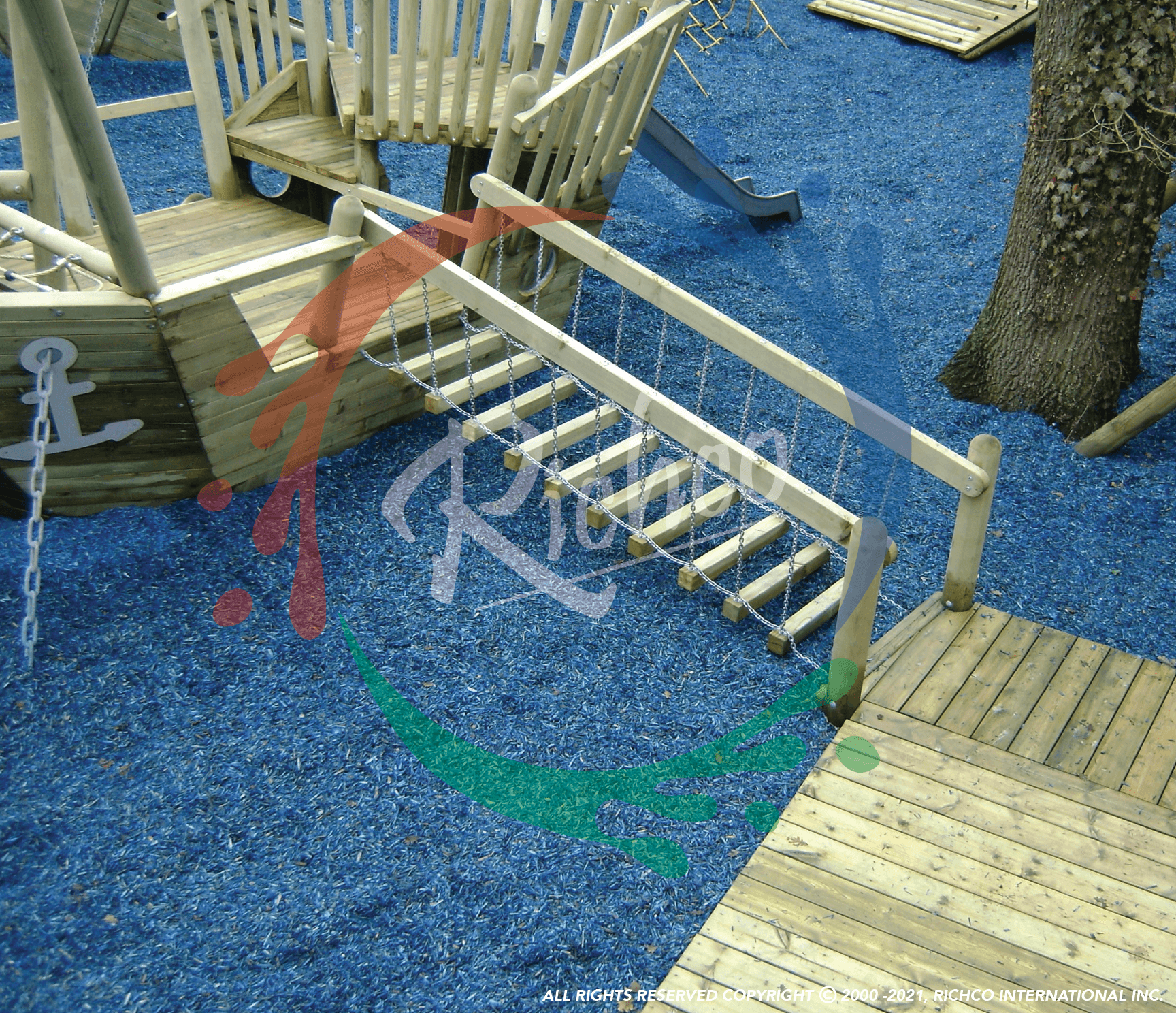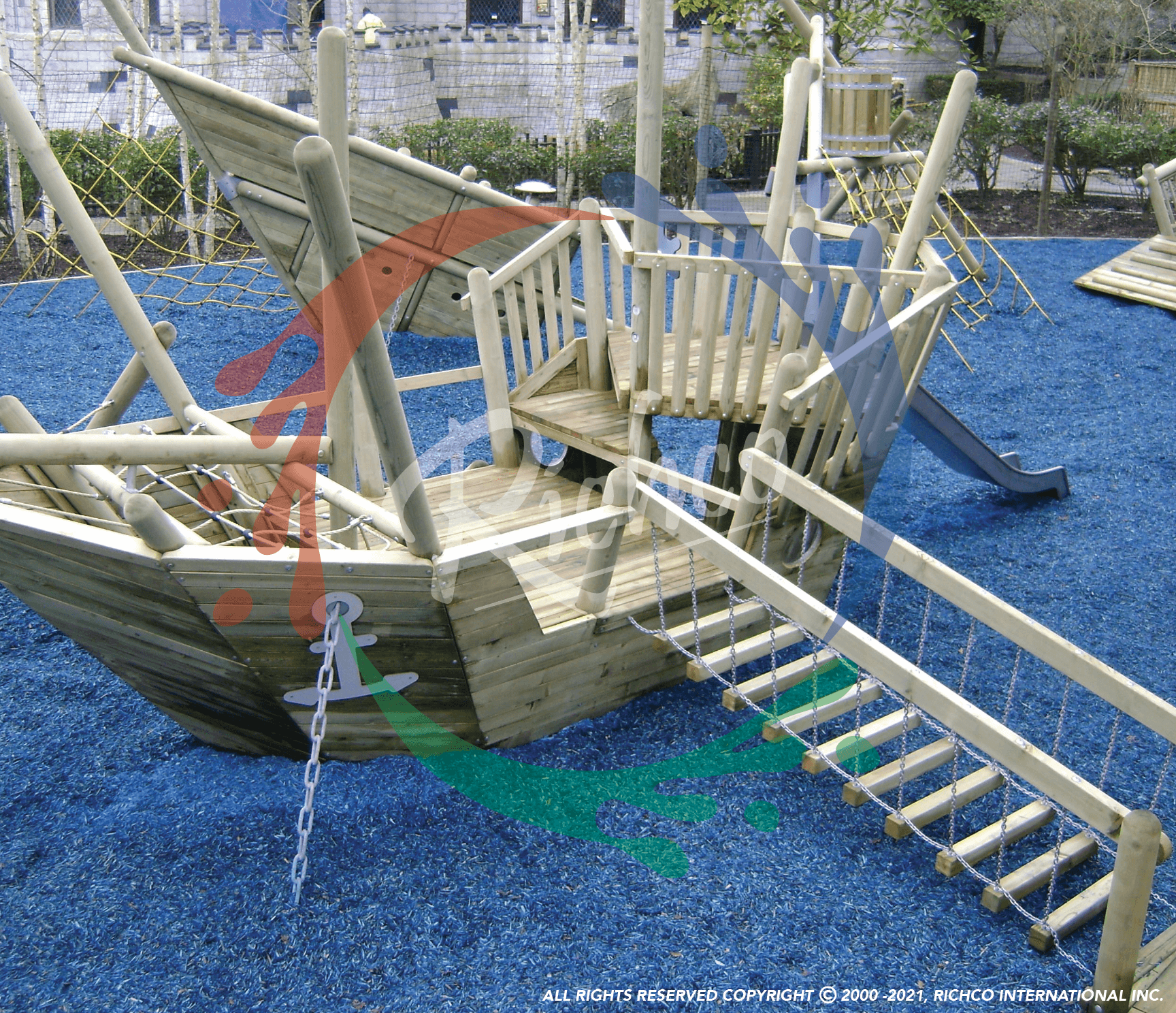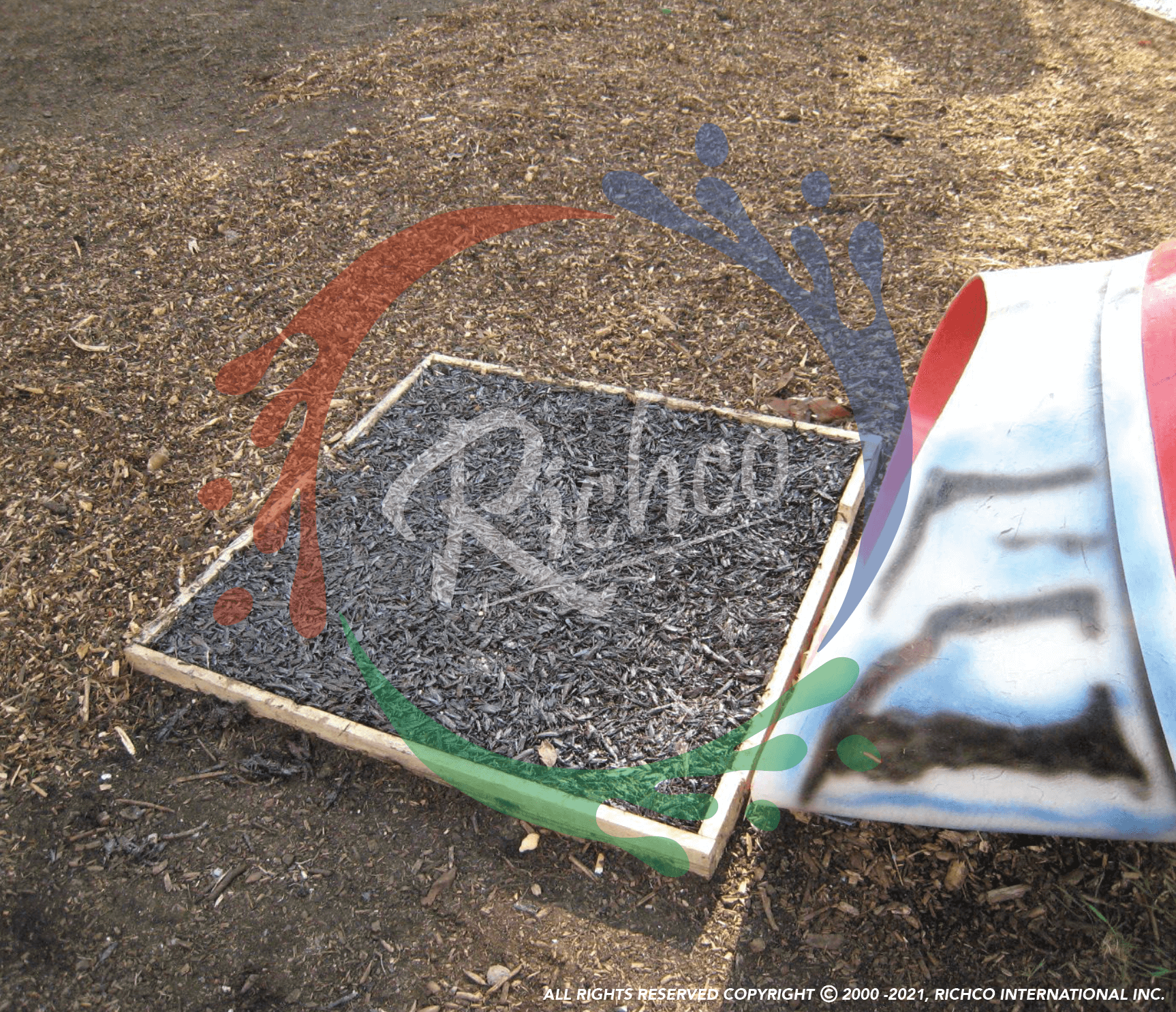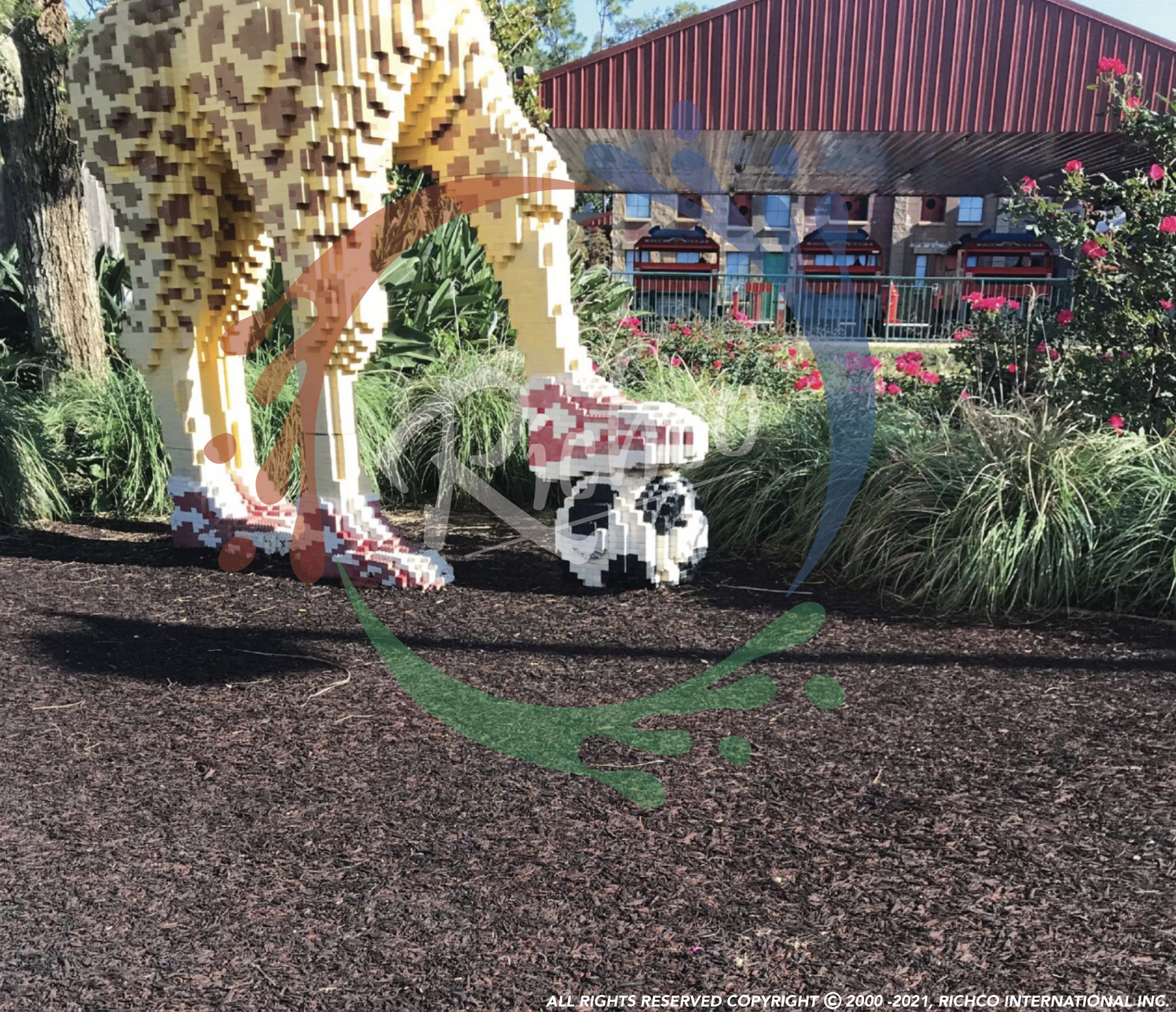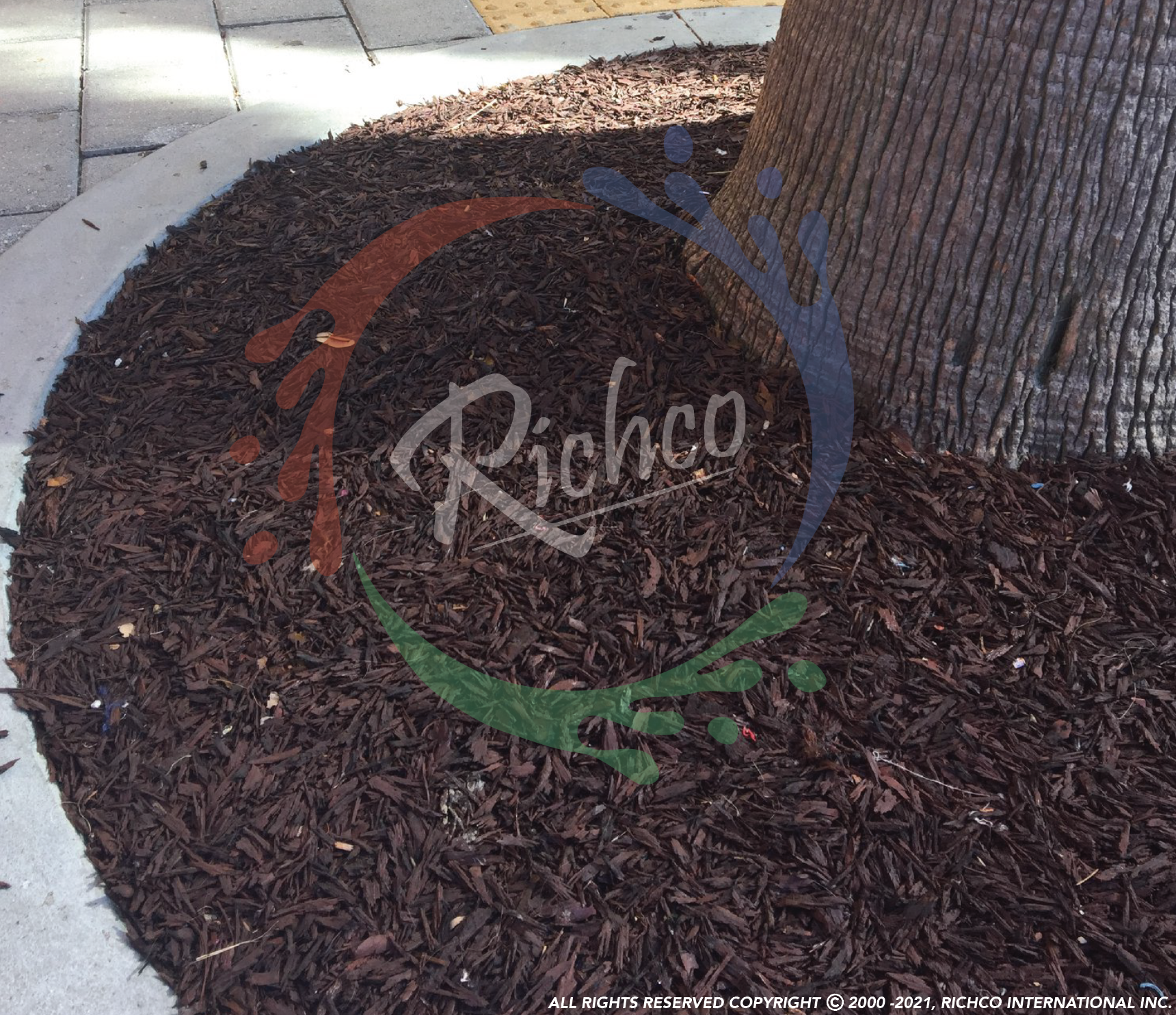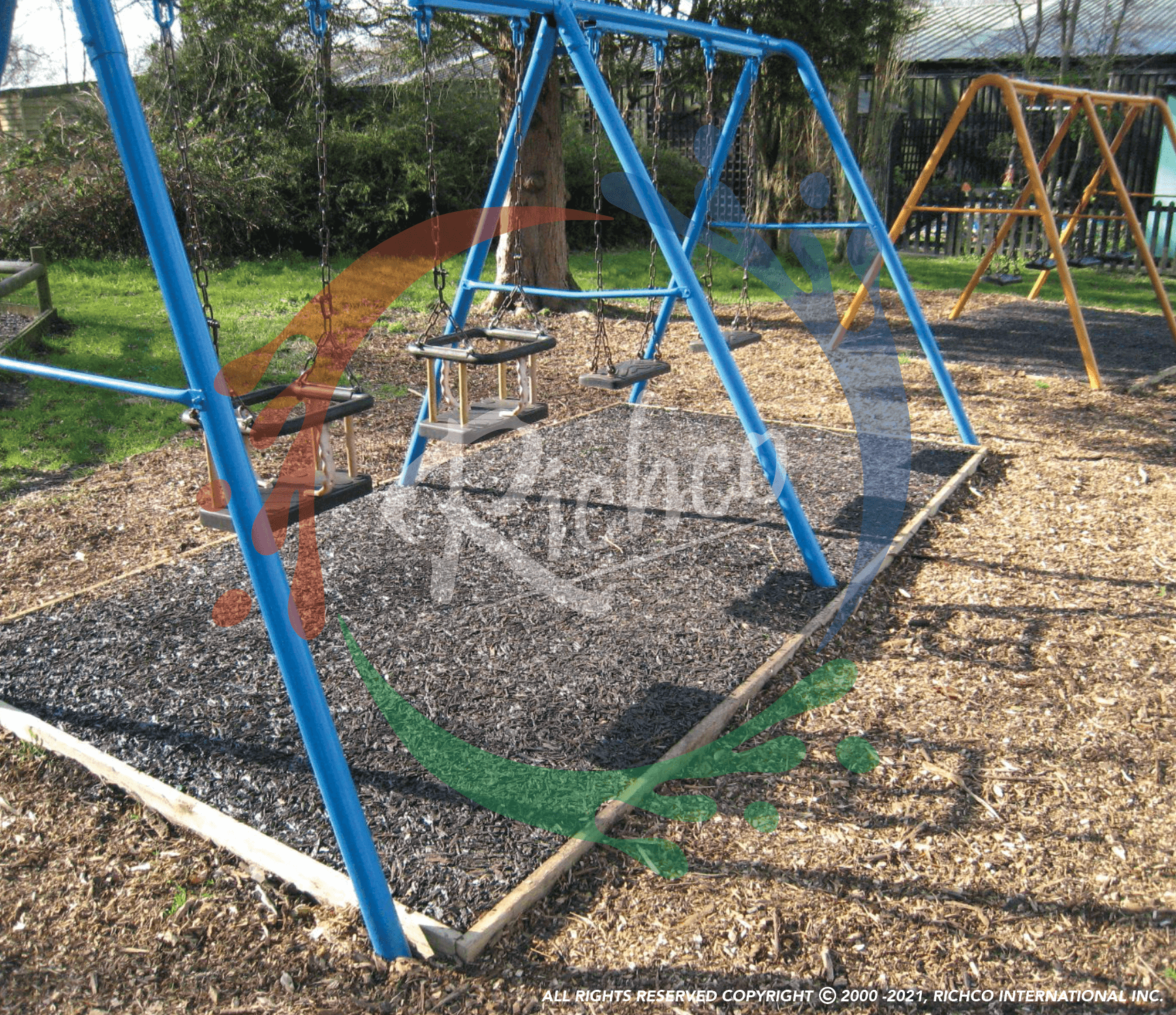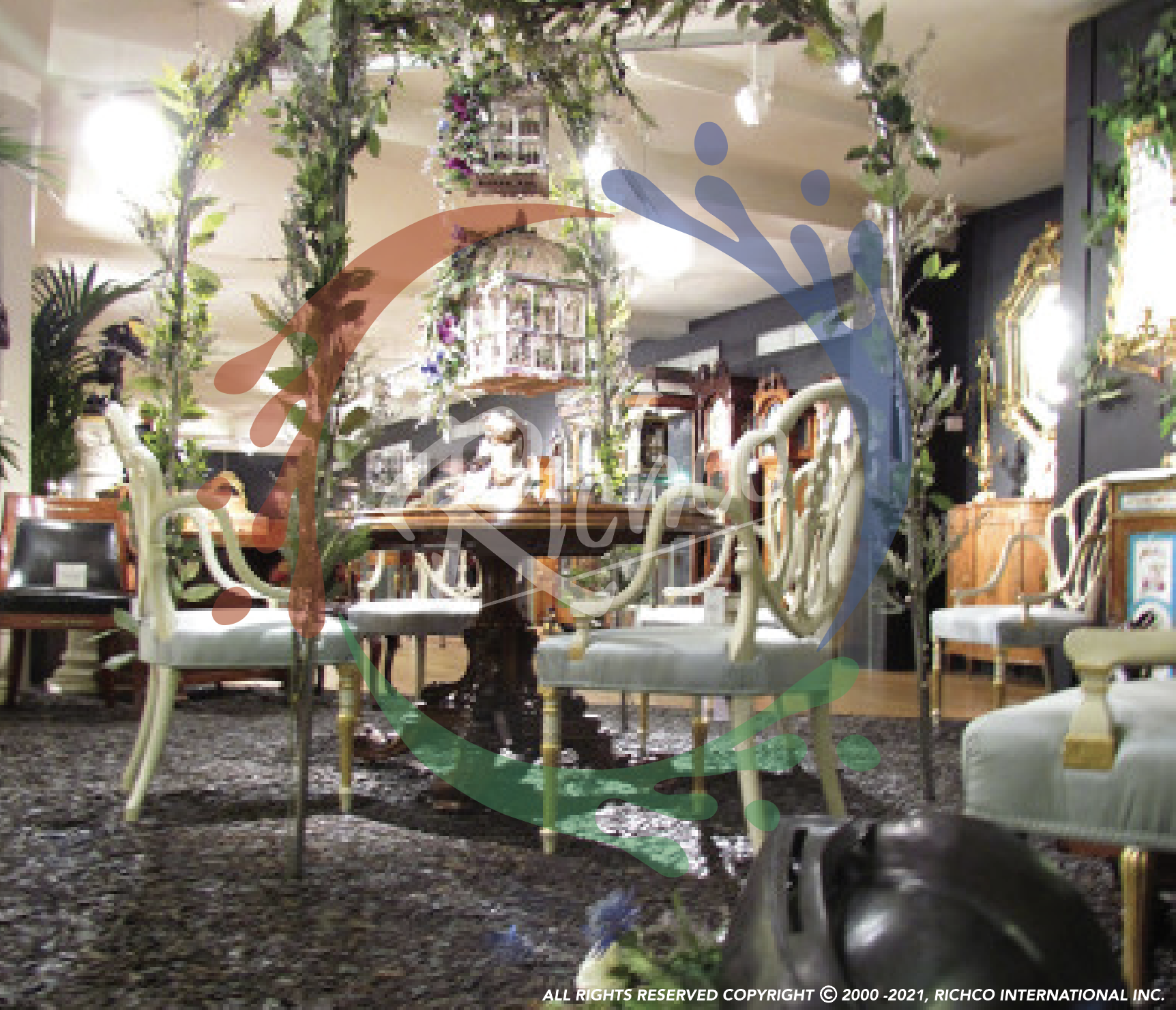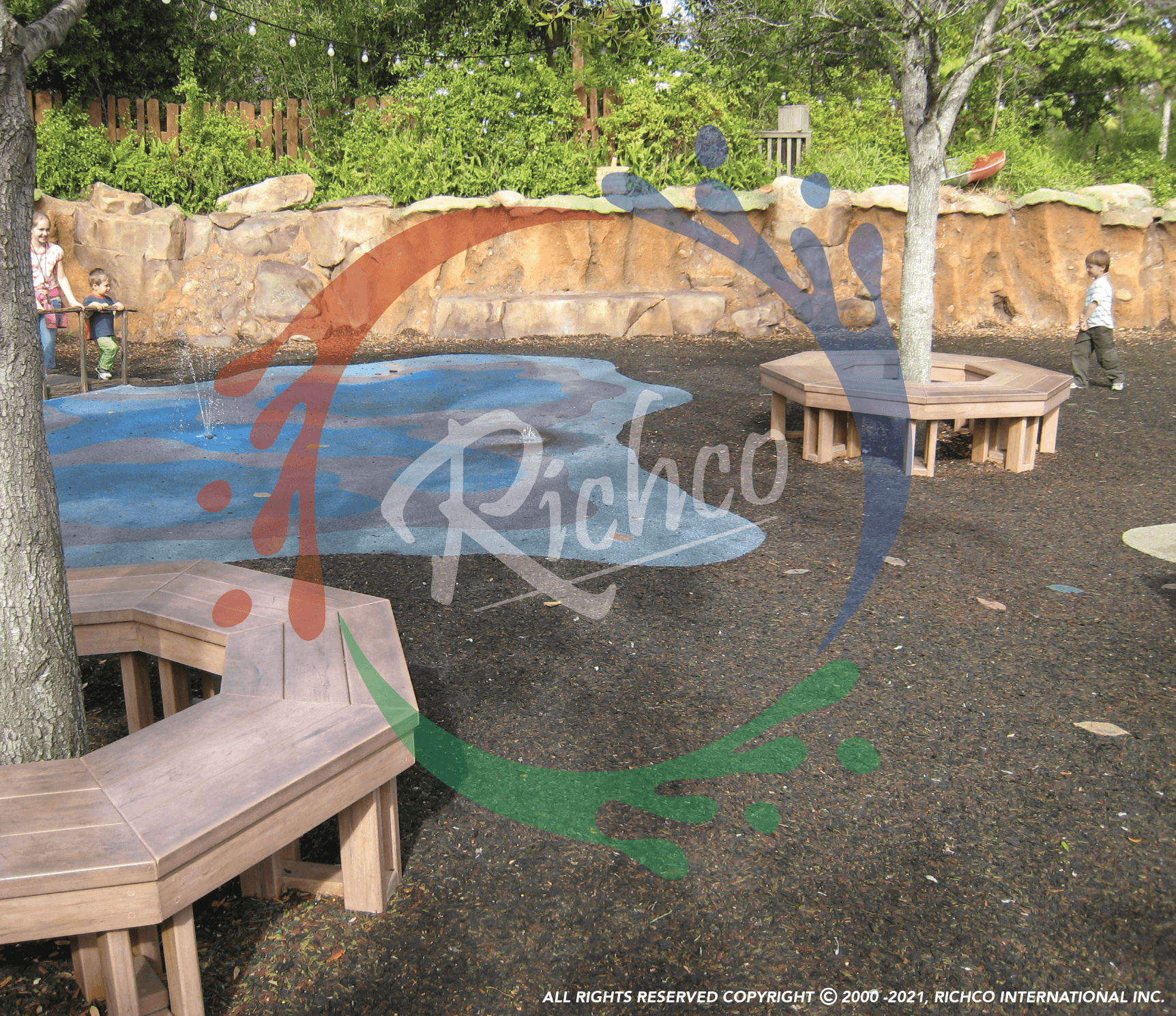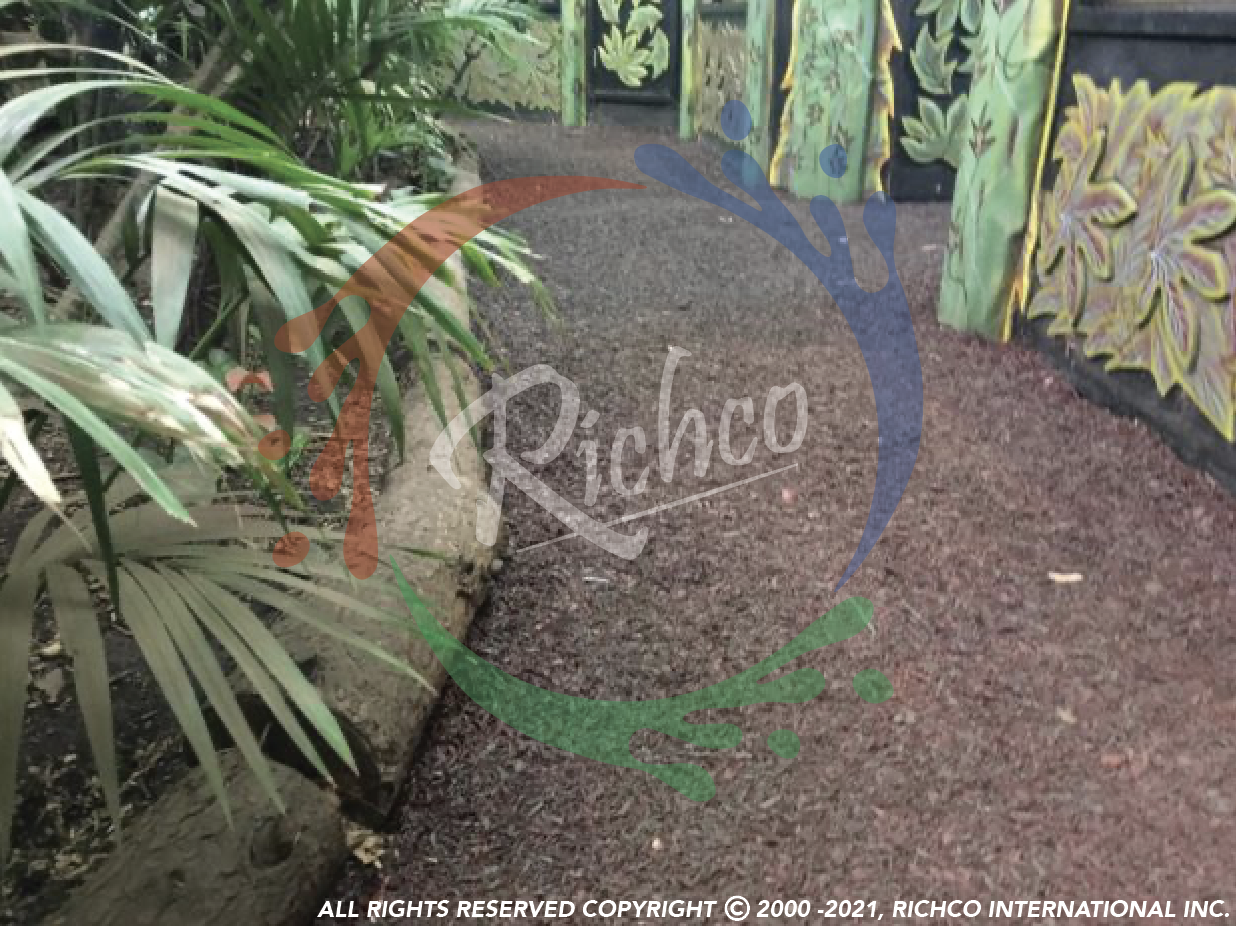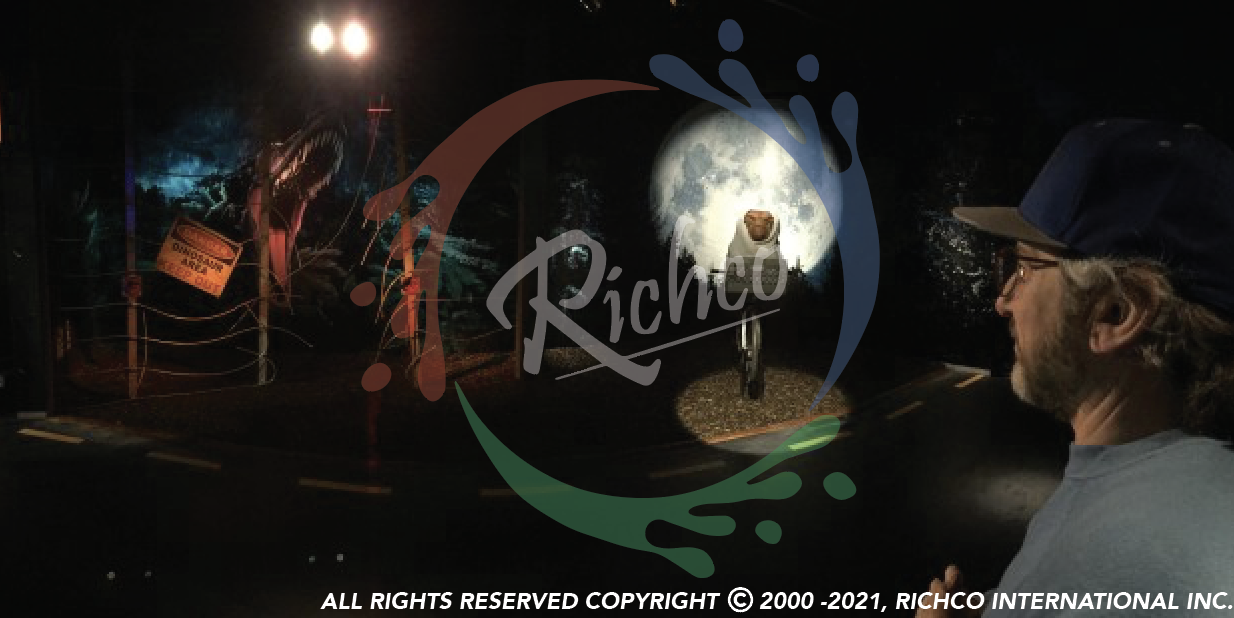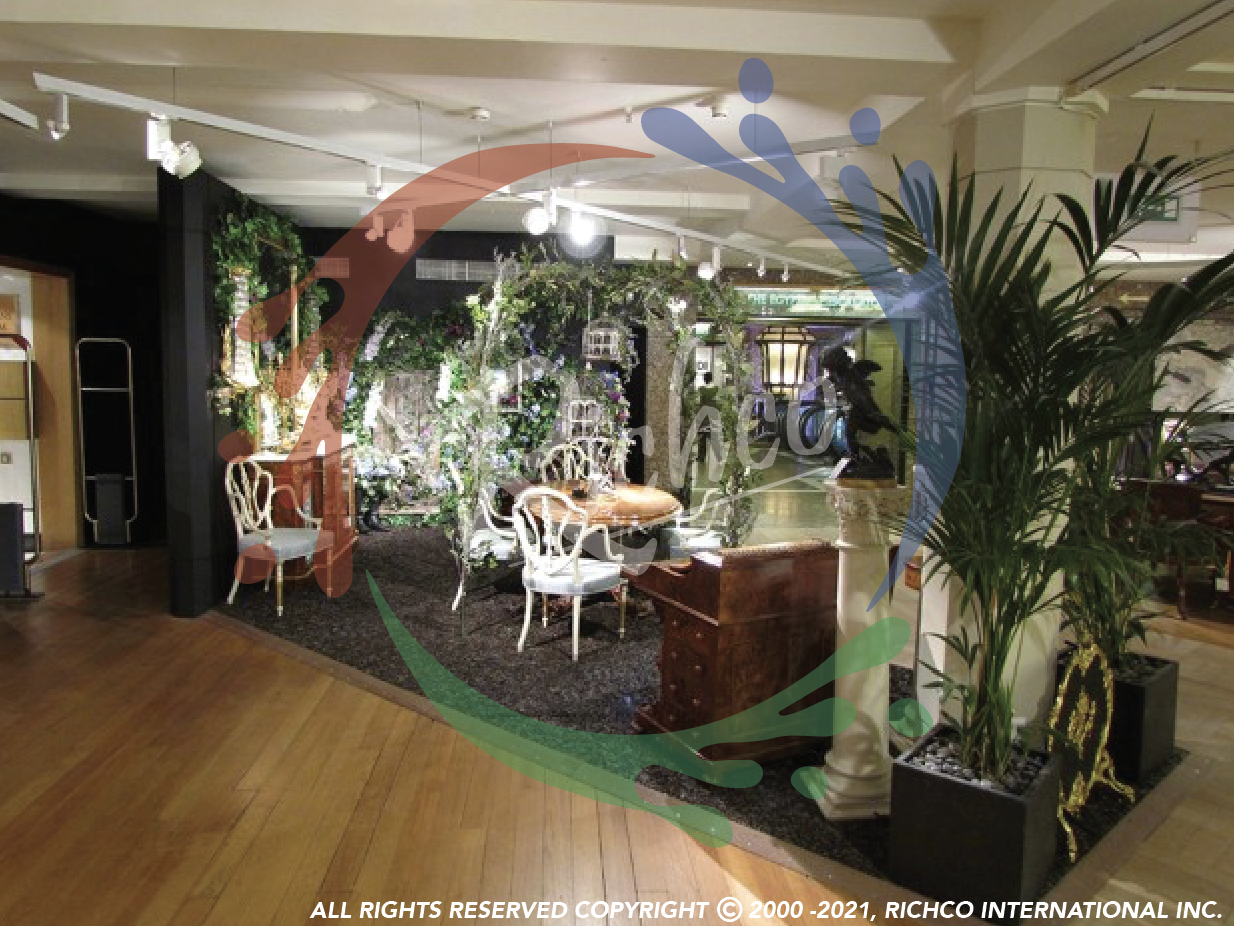 Richco Rubber Bark Flooring System is a bound rubber bark which provides the look of real bark without the associated maintenance.
Richco Rubber Bark System is made up of the rubber bark chips which are mixed with a resin. This system is mixed and laid onsite as a wet pour product. The mixed system is installed to a depth of 5/8" and is hand trowel applied. The porosity of the product allows the water to drain through to the base – as a result, water ponding is eliminated, allowing water to drain to natural water courses, land drains or planted areas allowing the surrounding landscaped areas to thrive.
The finished surface provides a seamless and porous system whilst providing a natural looking finish.
Read More...

Richco Epoxy Resins are manufactured in-house, therefore as manufacturer and installer, we have the capability to provide a single source service and stand by the integrity of our workmanship by offering warranties on the completed project.

Richco Rubber Bark Flooring System is ideal for the application in themed areas, landscaped areas, under play equipment and around tree pits, as this system is flexible and can tolerate the movement brought about by tree growth and substrate movement. Richco Rubber Bark system is available in a variety of attractive colors and blends.

Click here to see our case studies.

...Read Less
Porous
Tolerates Movement
Flexible
Natural Looking
Themed Areas
Under Swings
Tree Pits
Landscaped Areas

Click here to see the industries we serve