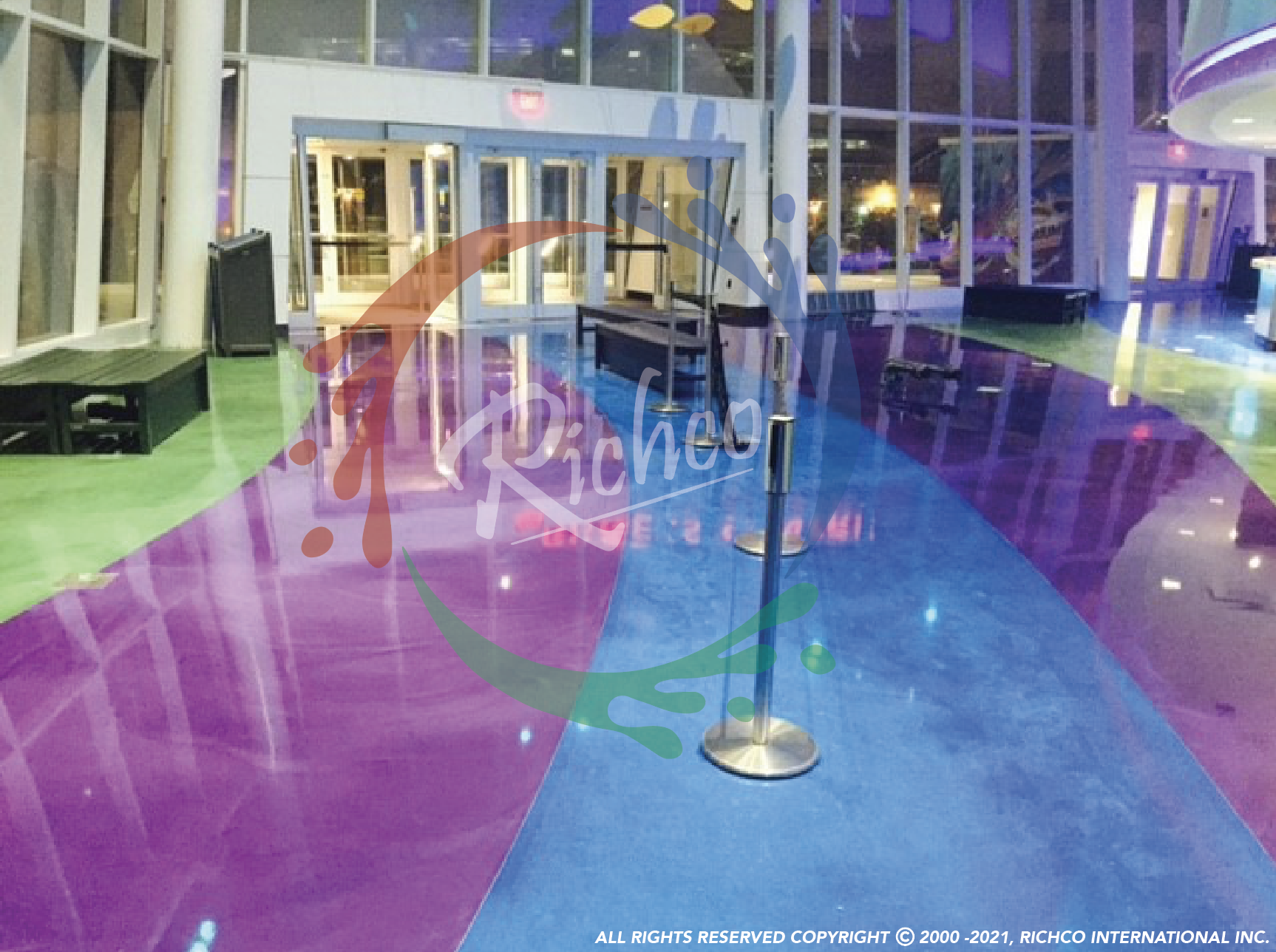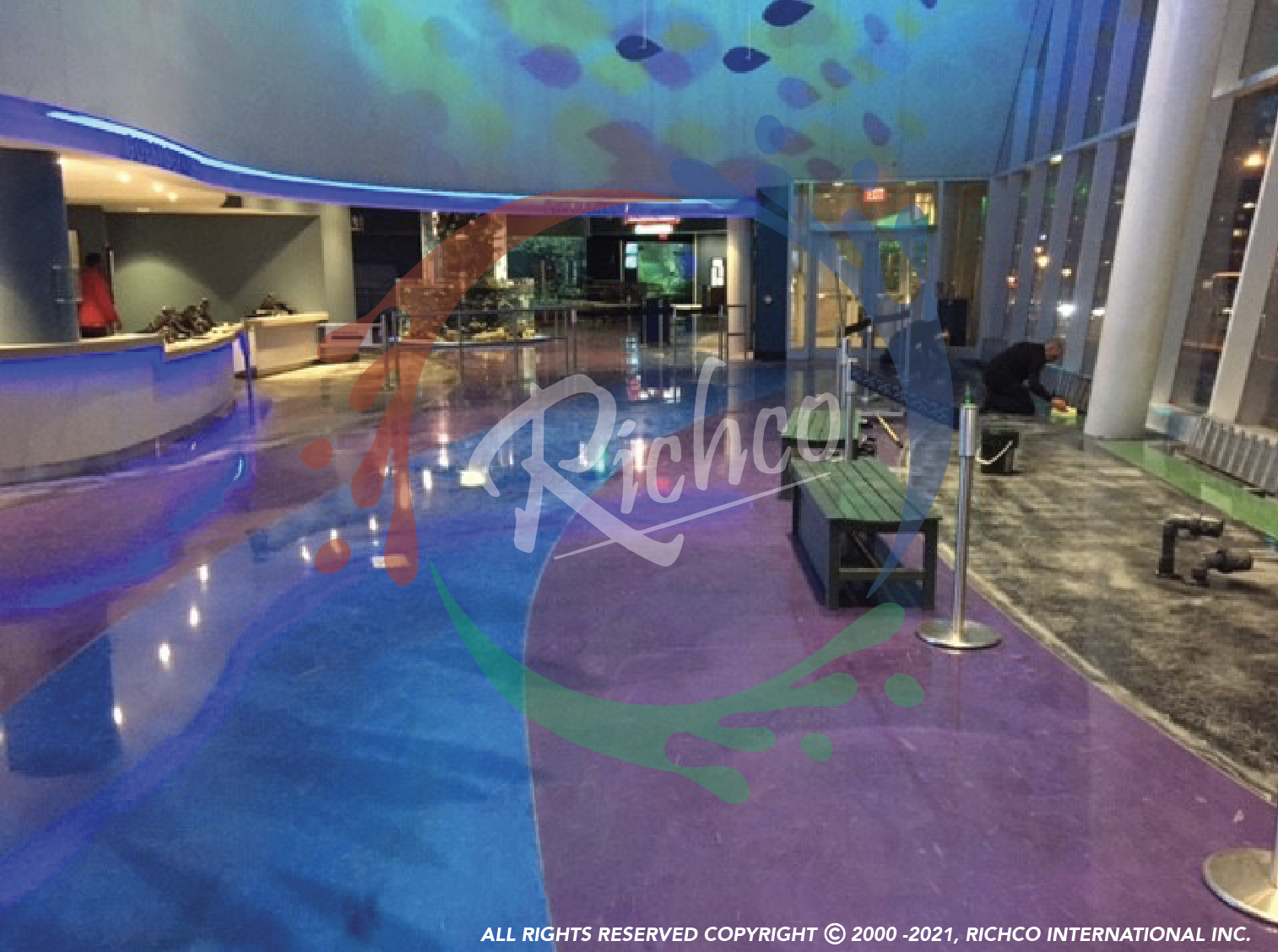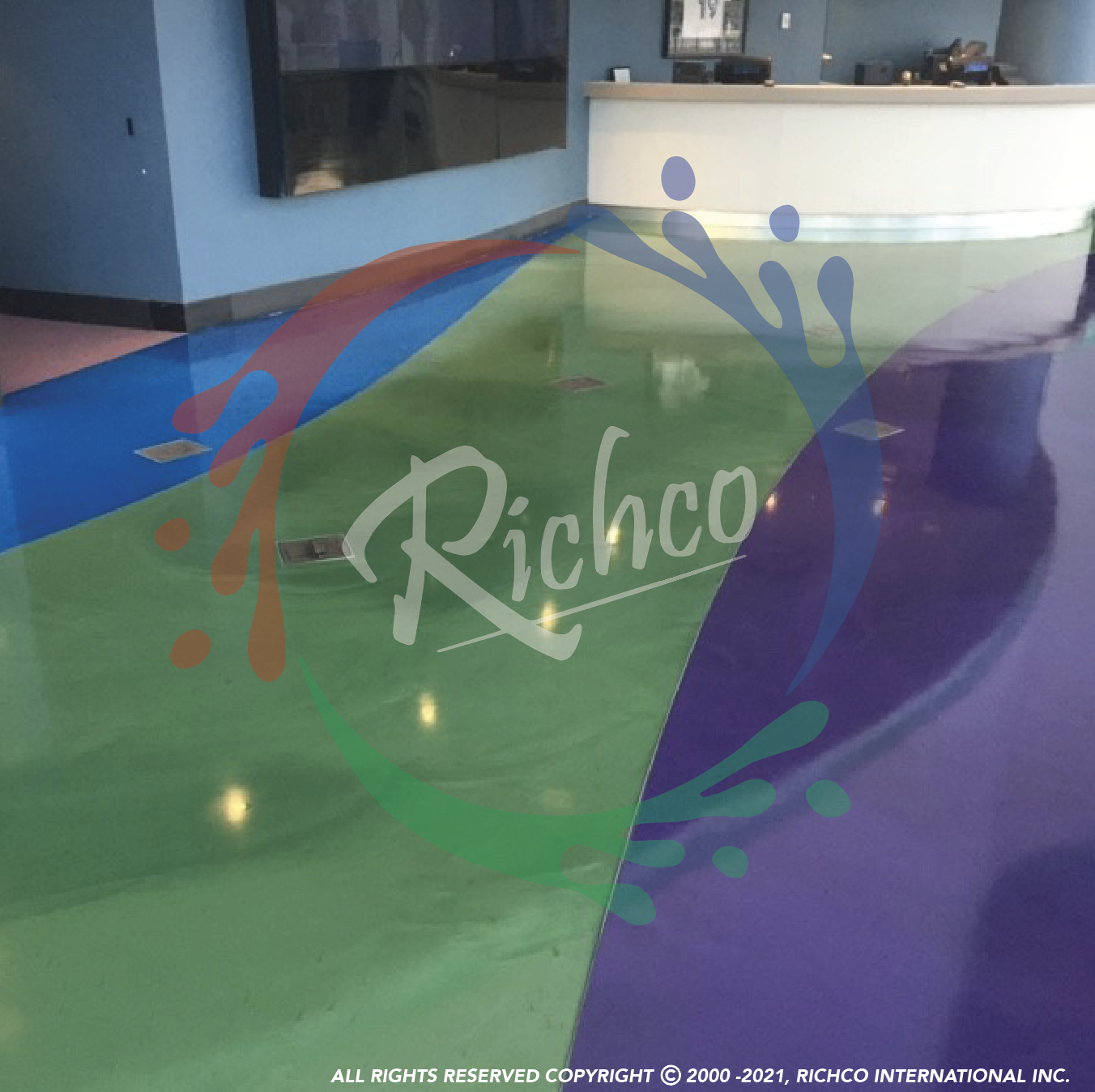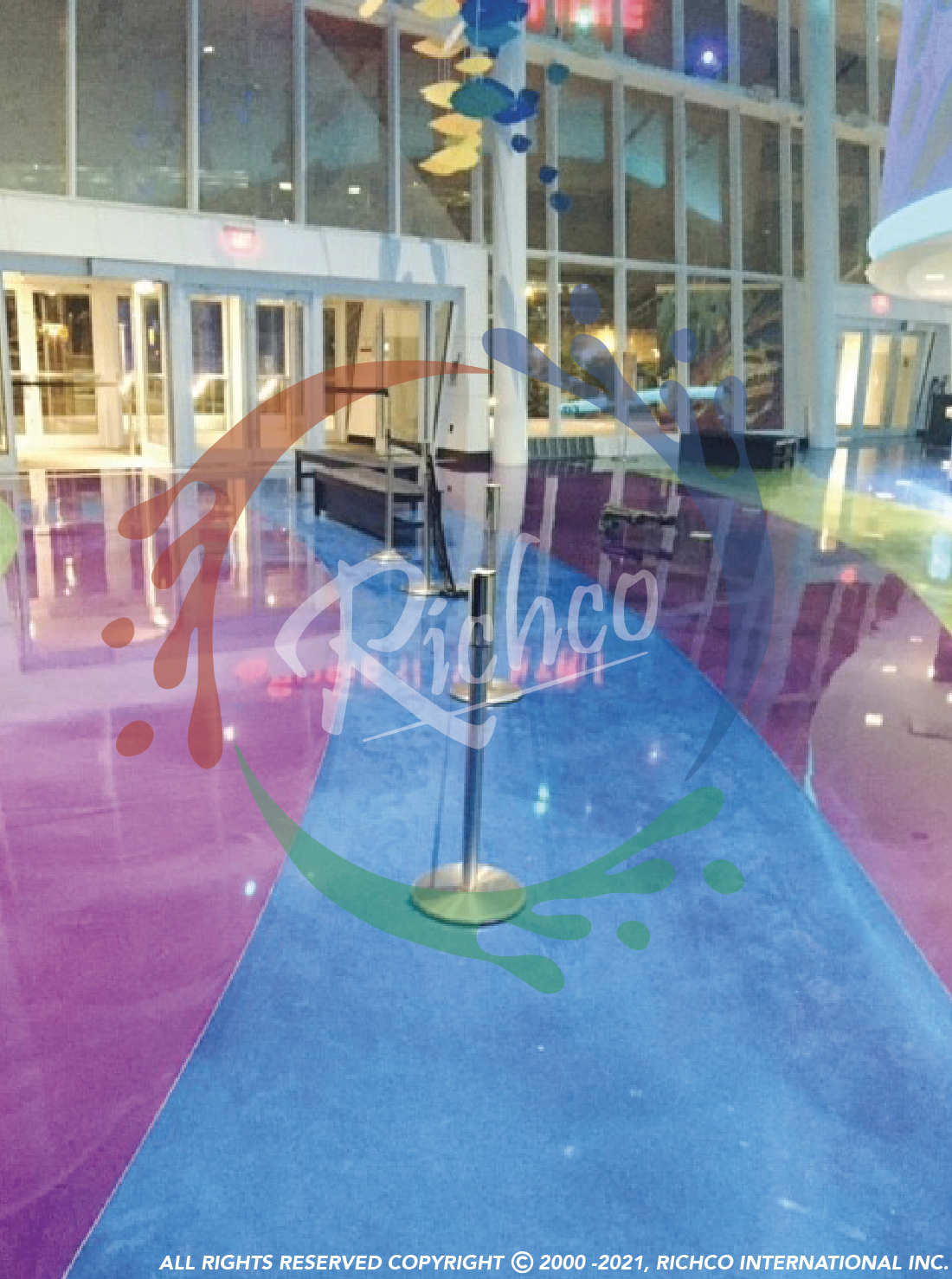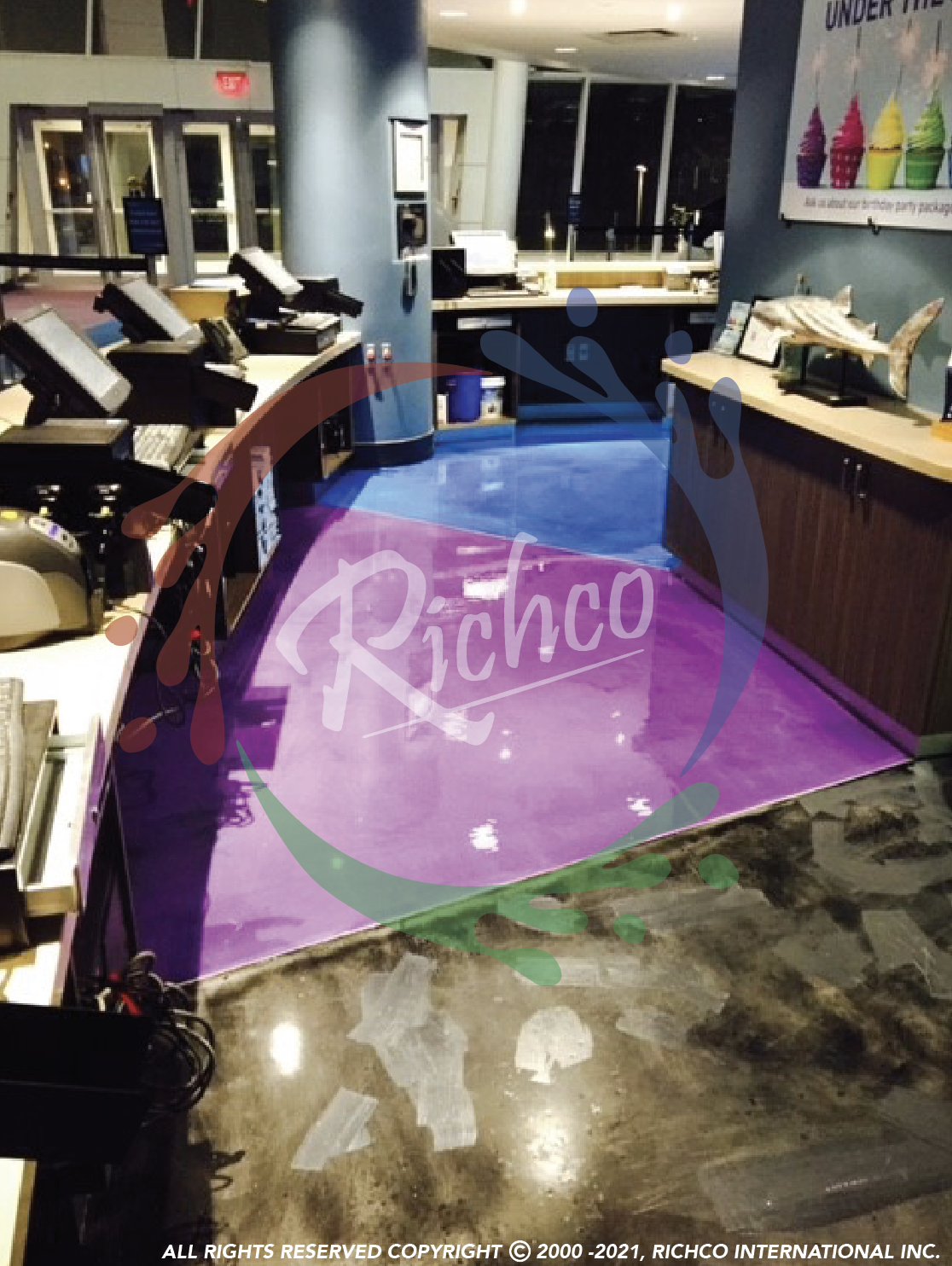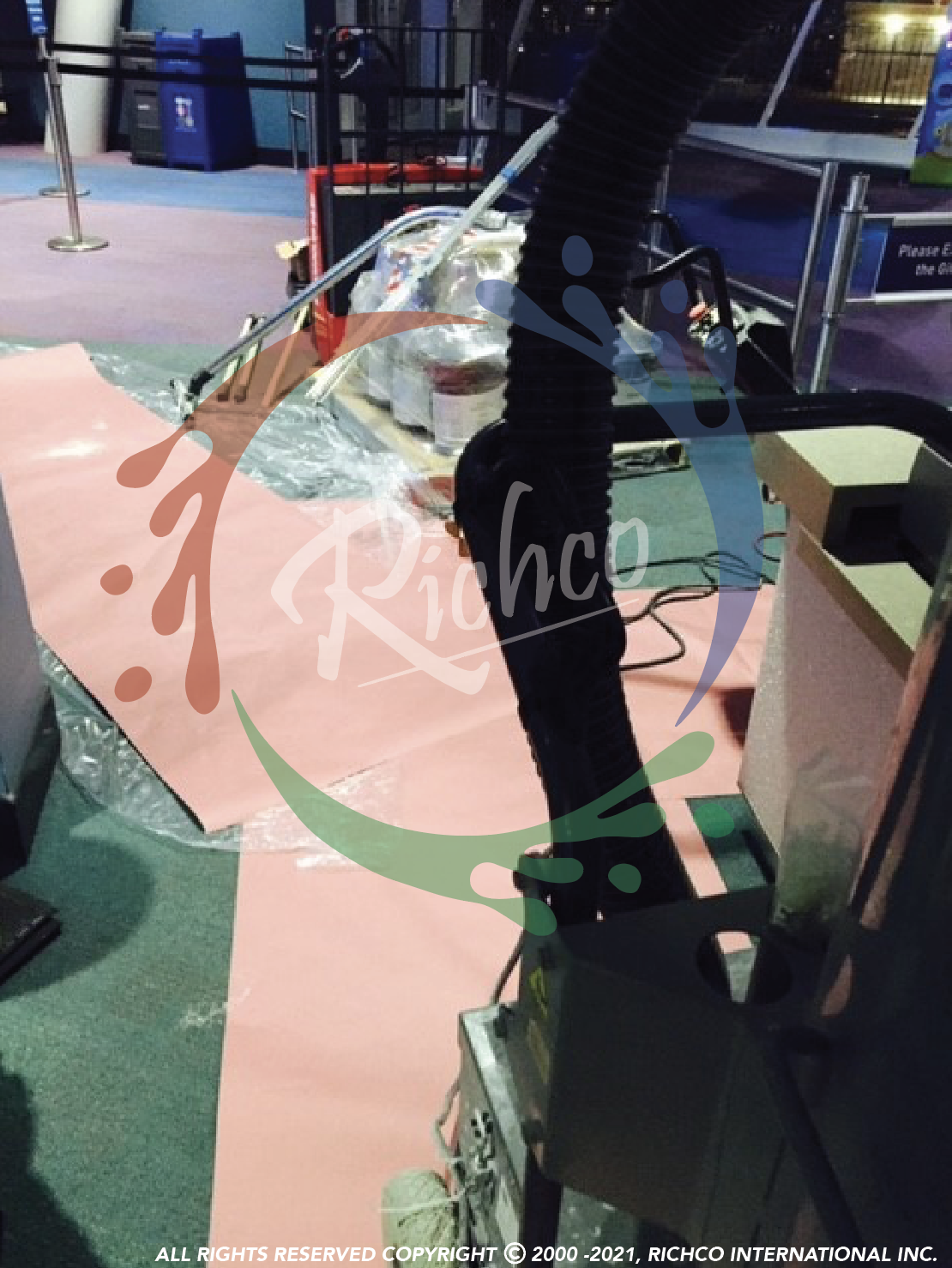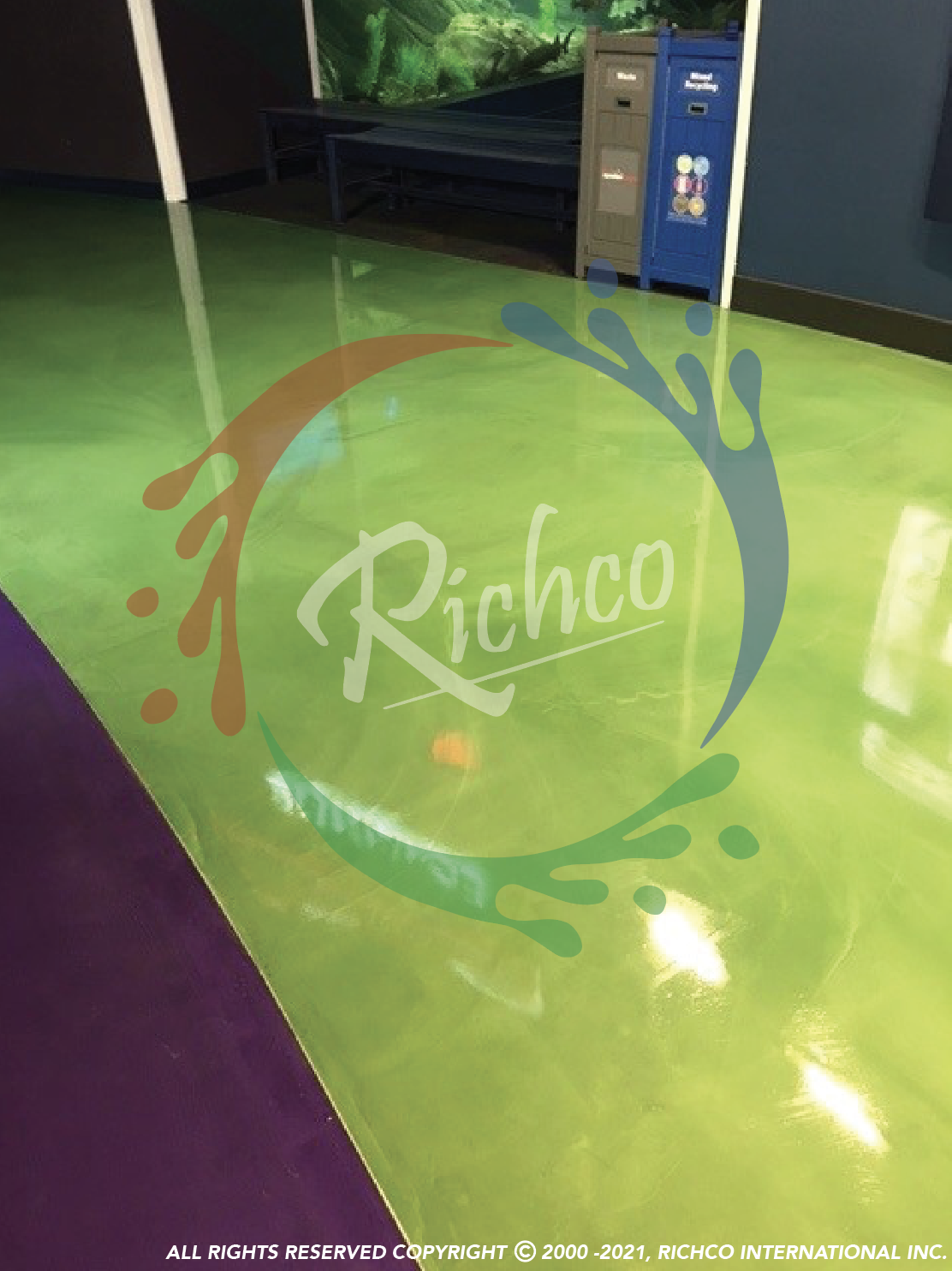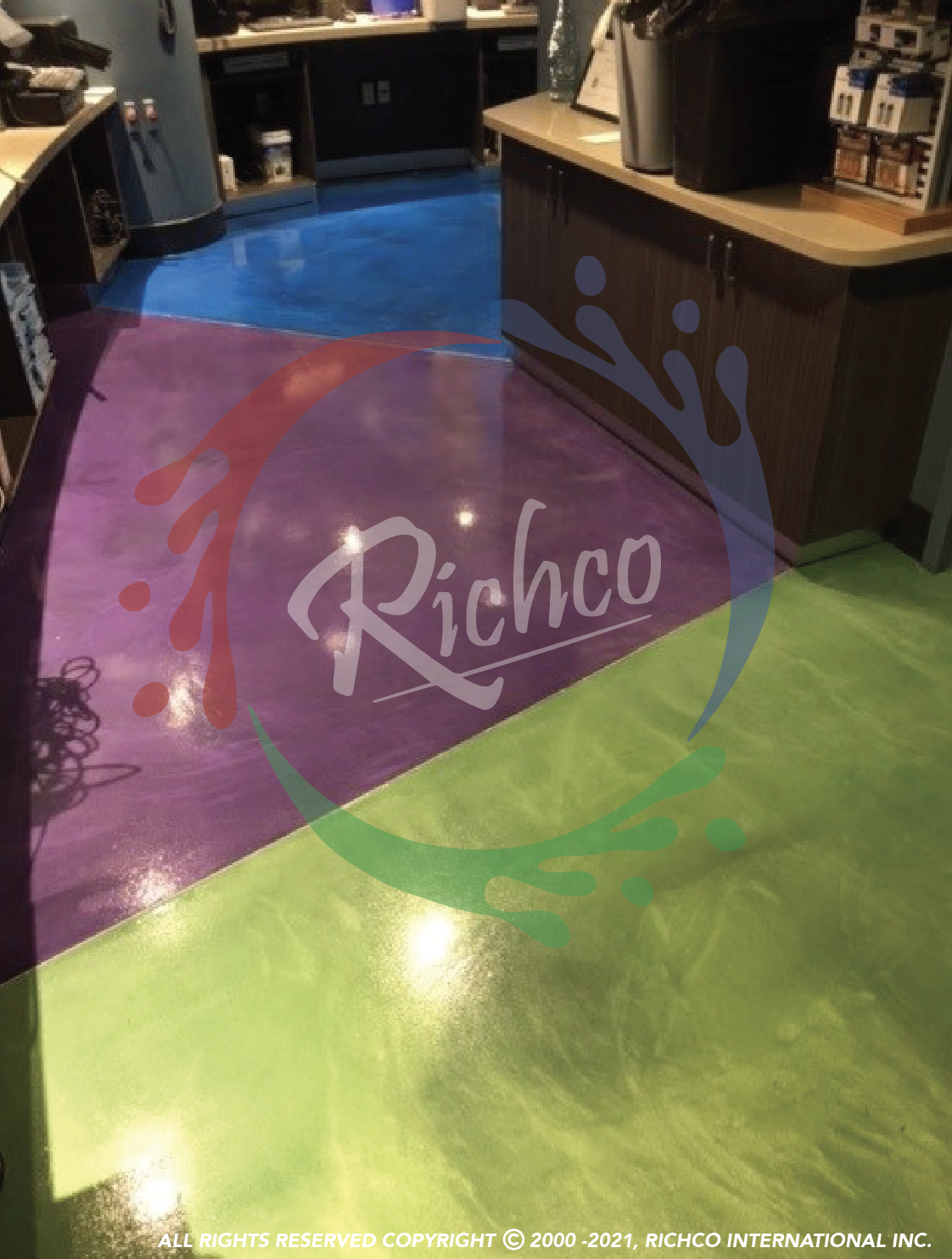 Ripleys Aquarium is based in the center of Toronto and is an extremely successful aquarium with a very contemporary and modern entrance which was custom built.  However, the client was never happy with the original floor finish and when we arrived onsite the area was fully carpeted but was not living up to their wear and tear requirements due to the footfall. 
Richco was initially asked to carry out a sample behind the cashier's desk (which are seen in the photos).  We were then hired – based on the sample we completed to carry out the work on the main entrance area.   
This was one of the most challenging installations we have carried out due to the early openings and the late closures on a day-to-day basis.  This is not normally such an issue, but the complex design and the build-up on the layers was a real challenge.  Additionally, the metallic is designed to have lots of bursts of different colors and not be a solid dominant one tone color.  However, shortly after installing some of the complete sections – we were advised that the client didn't like the random bursts in the metallics, and we then had to re-install the floors in a lot higher concentration of pigments to give a more solid color – as per the client's request. What was made more challenging was lighting whilst working nights in this particular area.   
The final results I believe speak for themselves, but it was one of the most challenging installations we have ever had.   
Floor Systems: