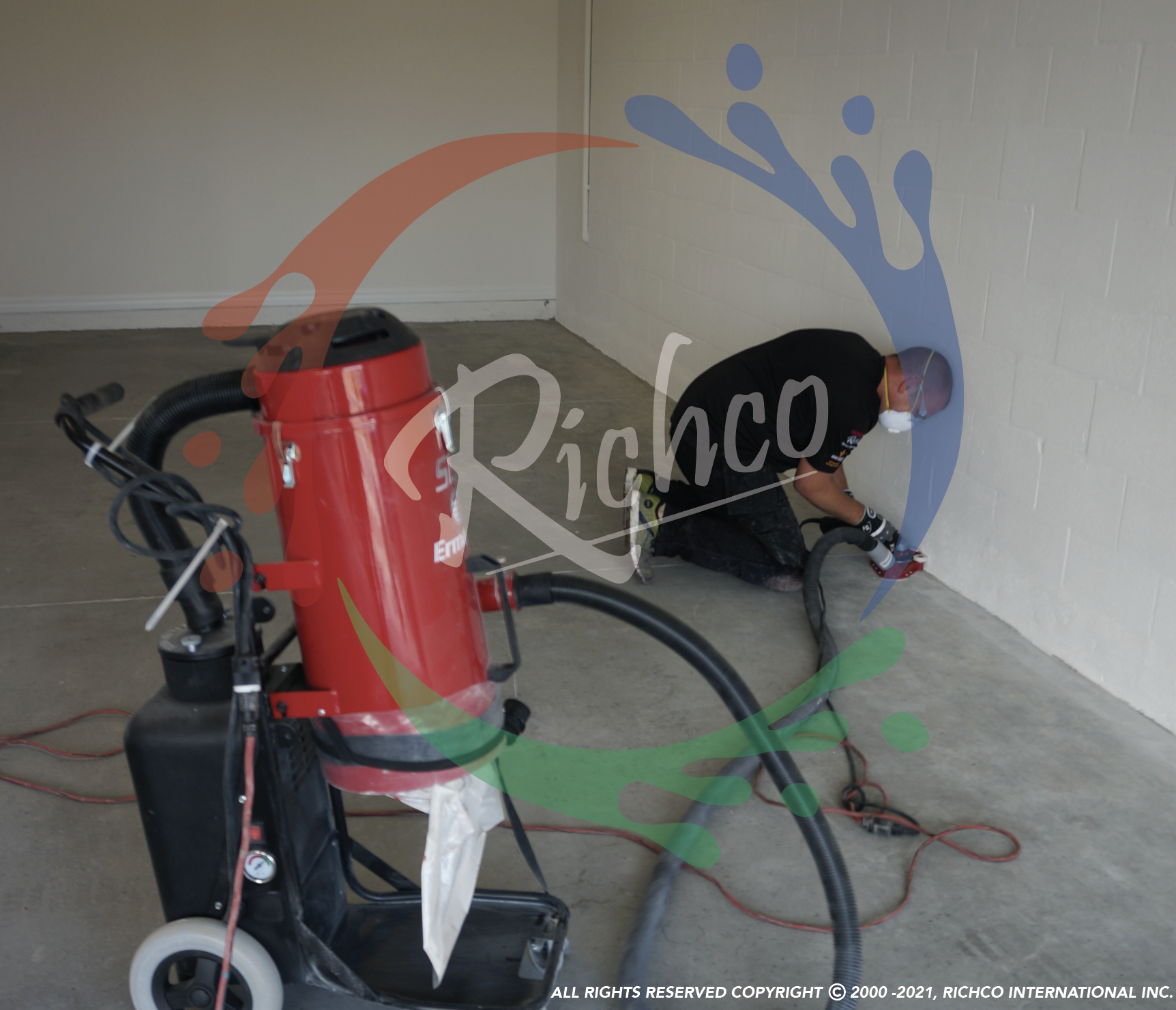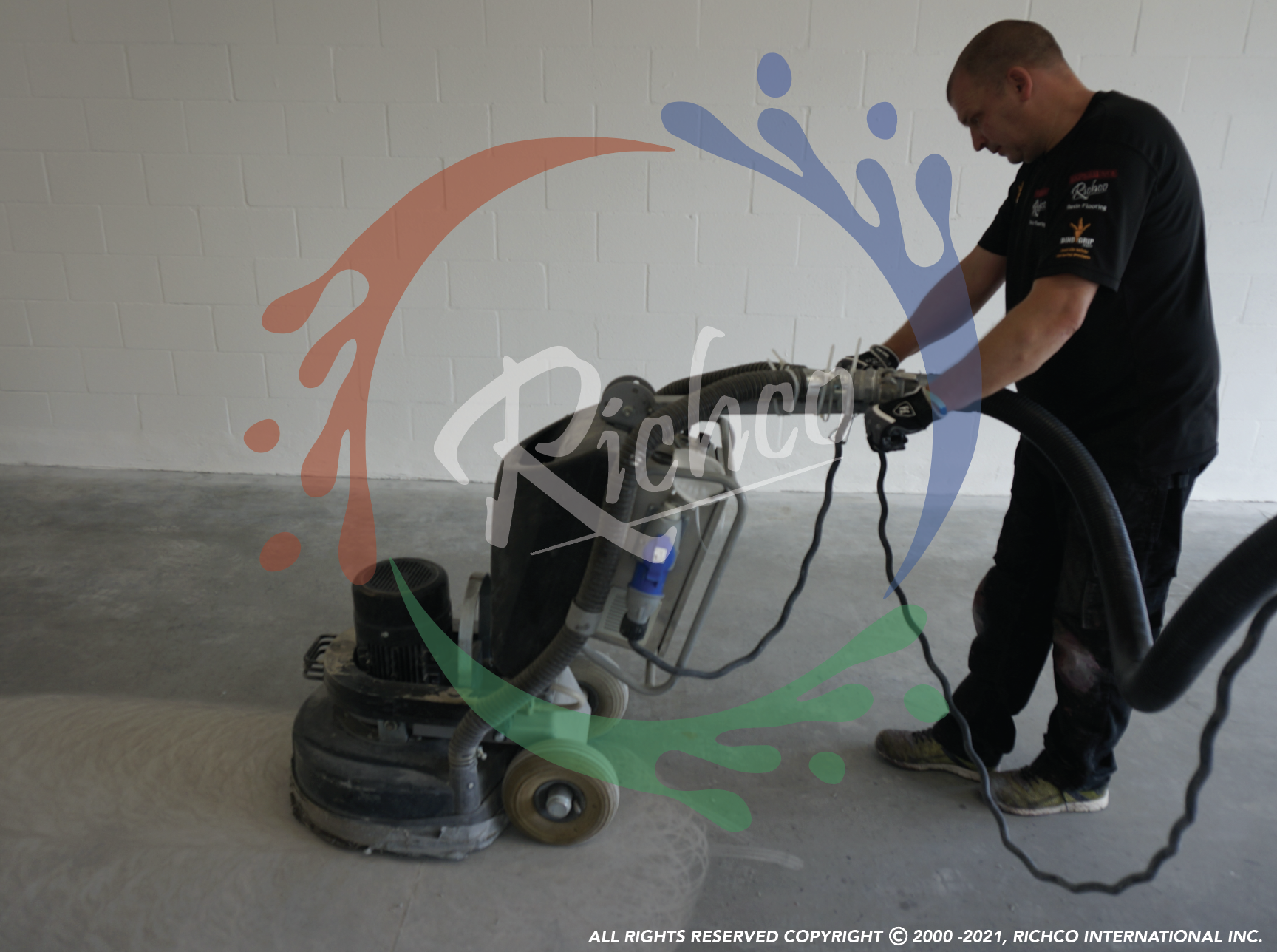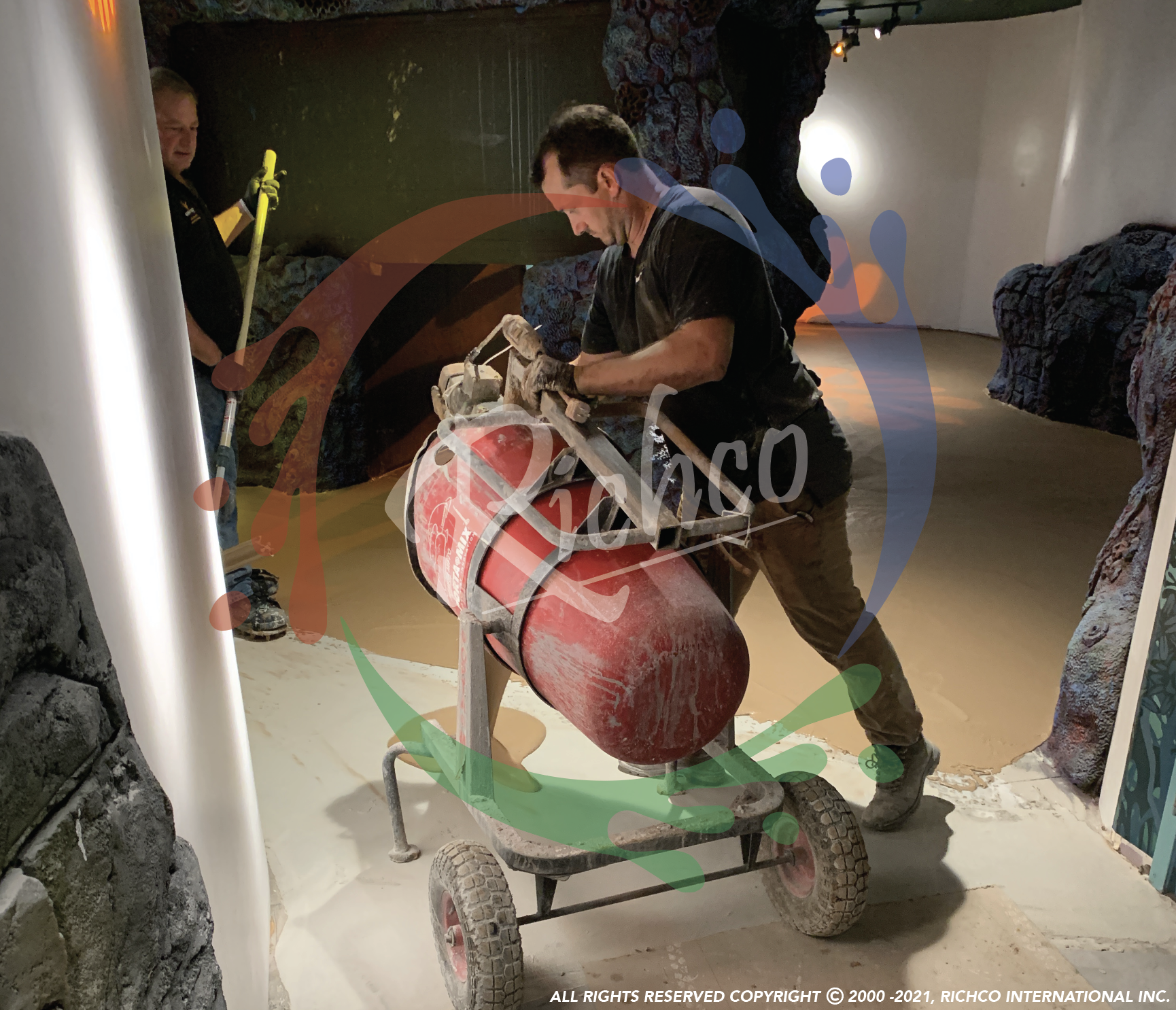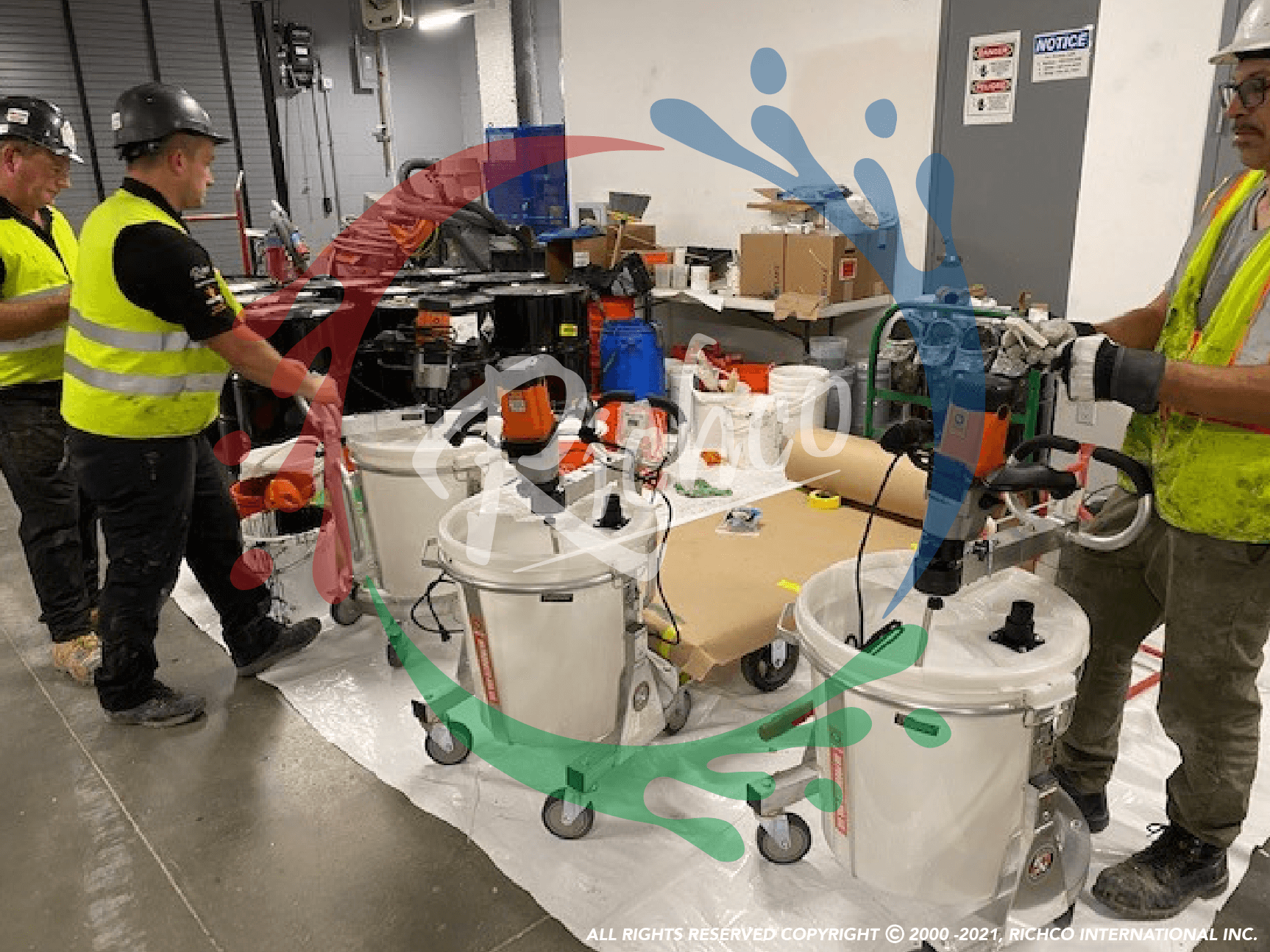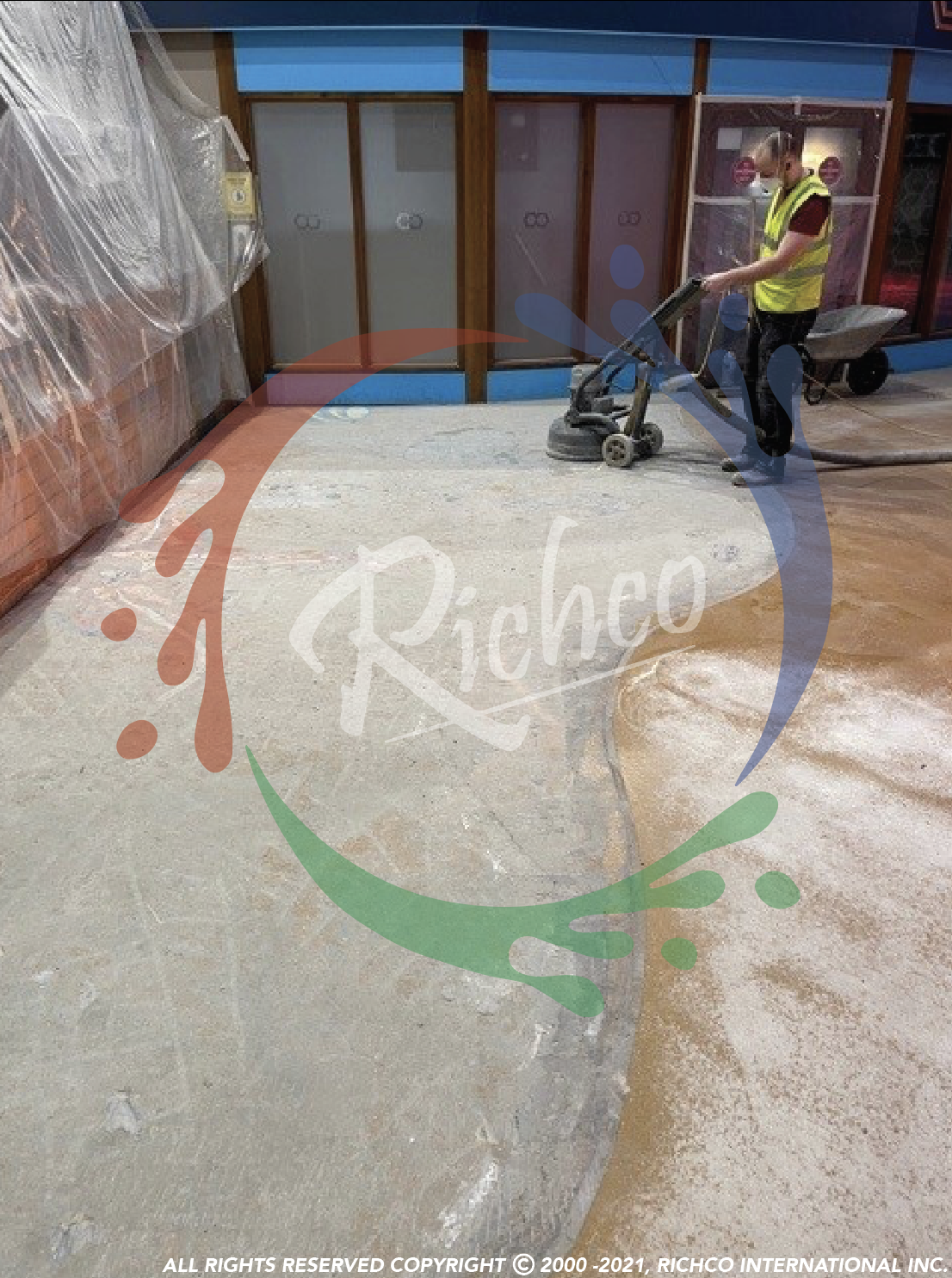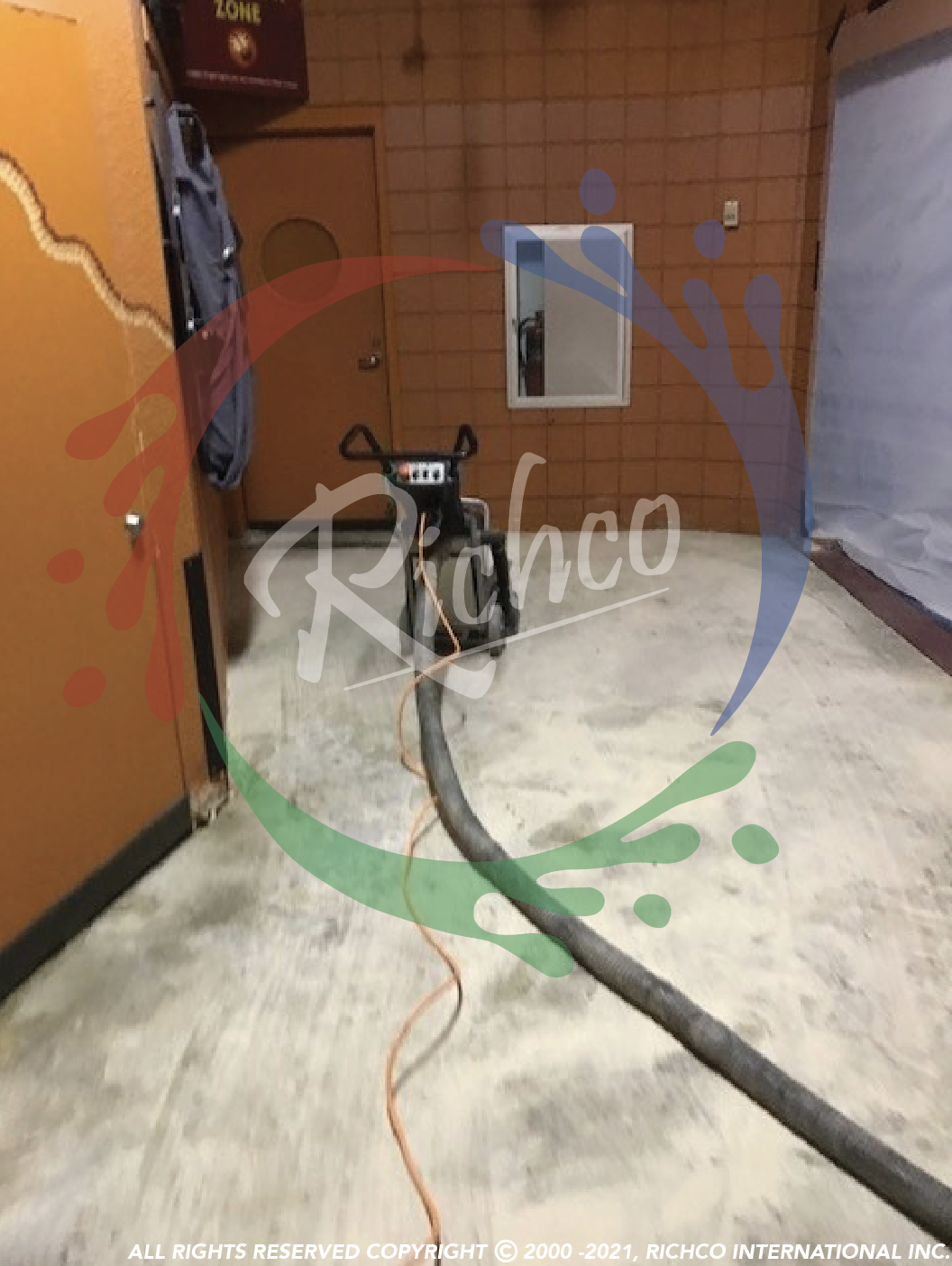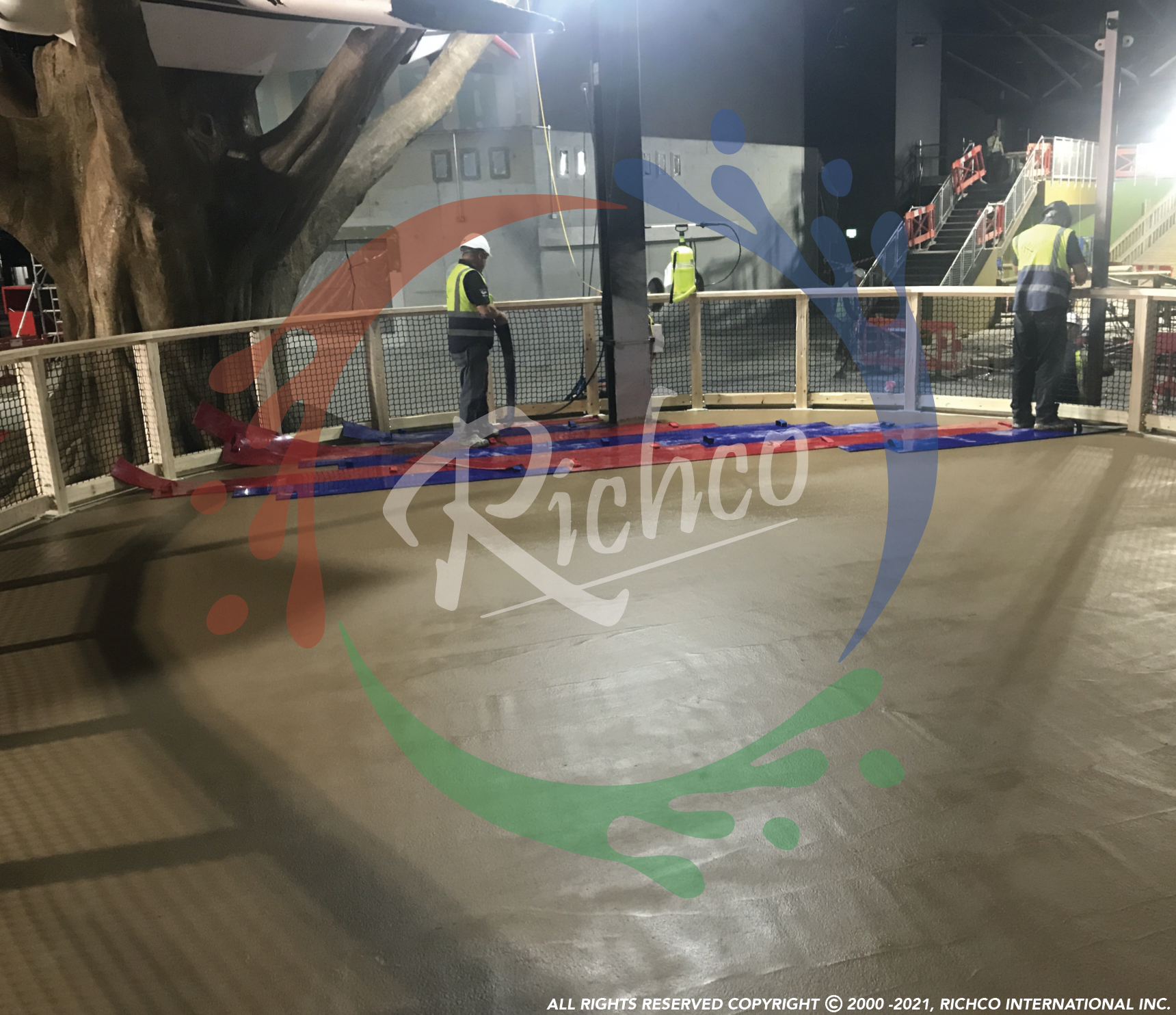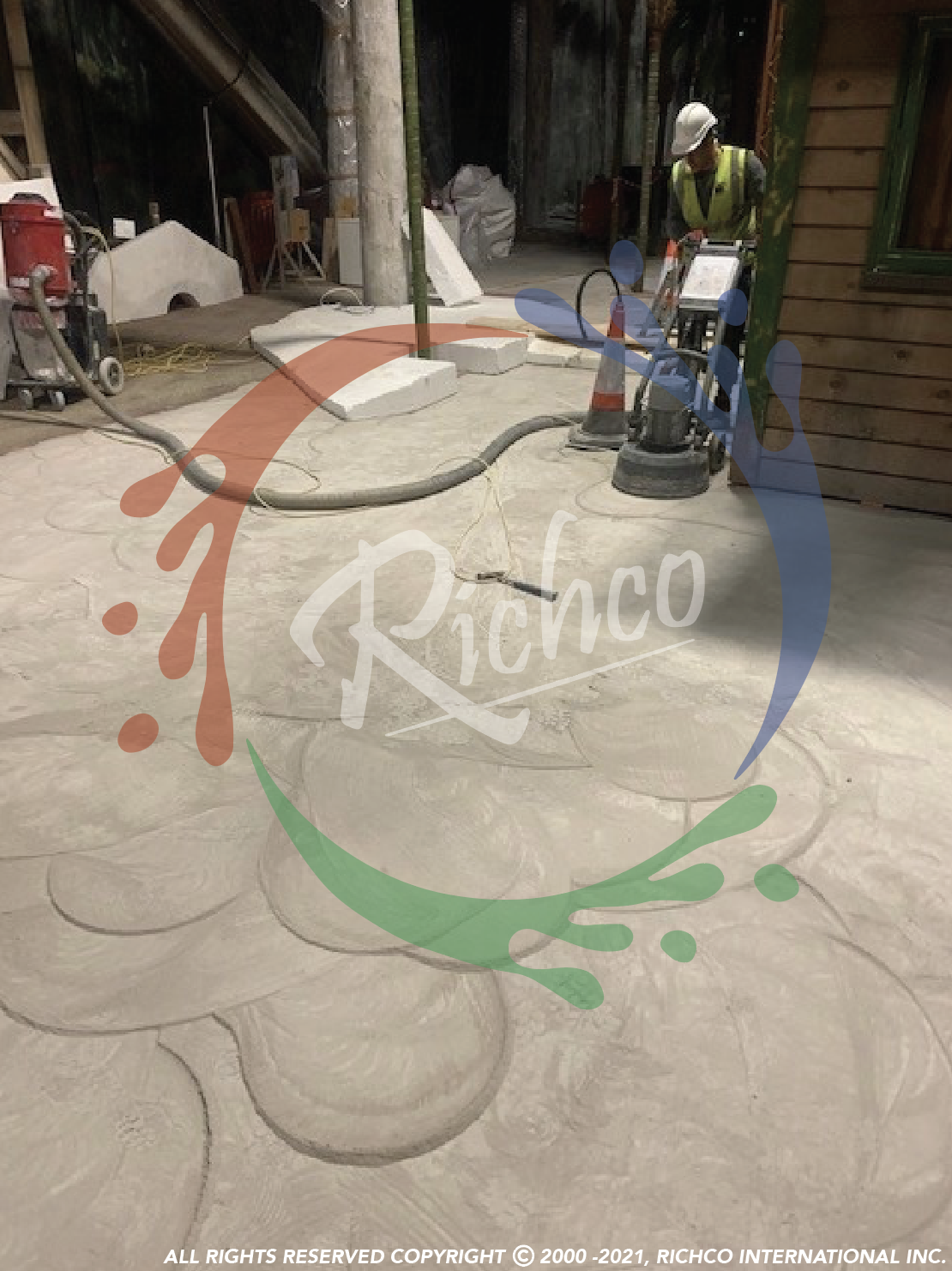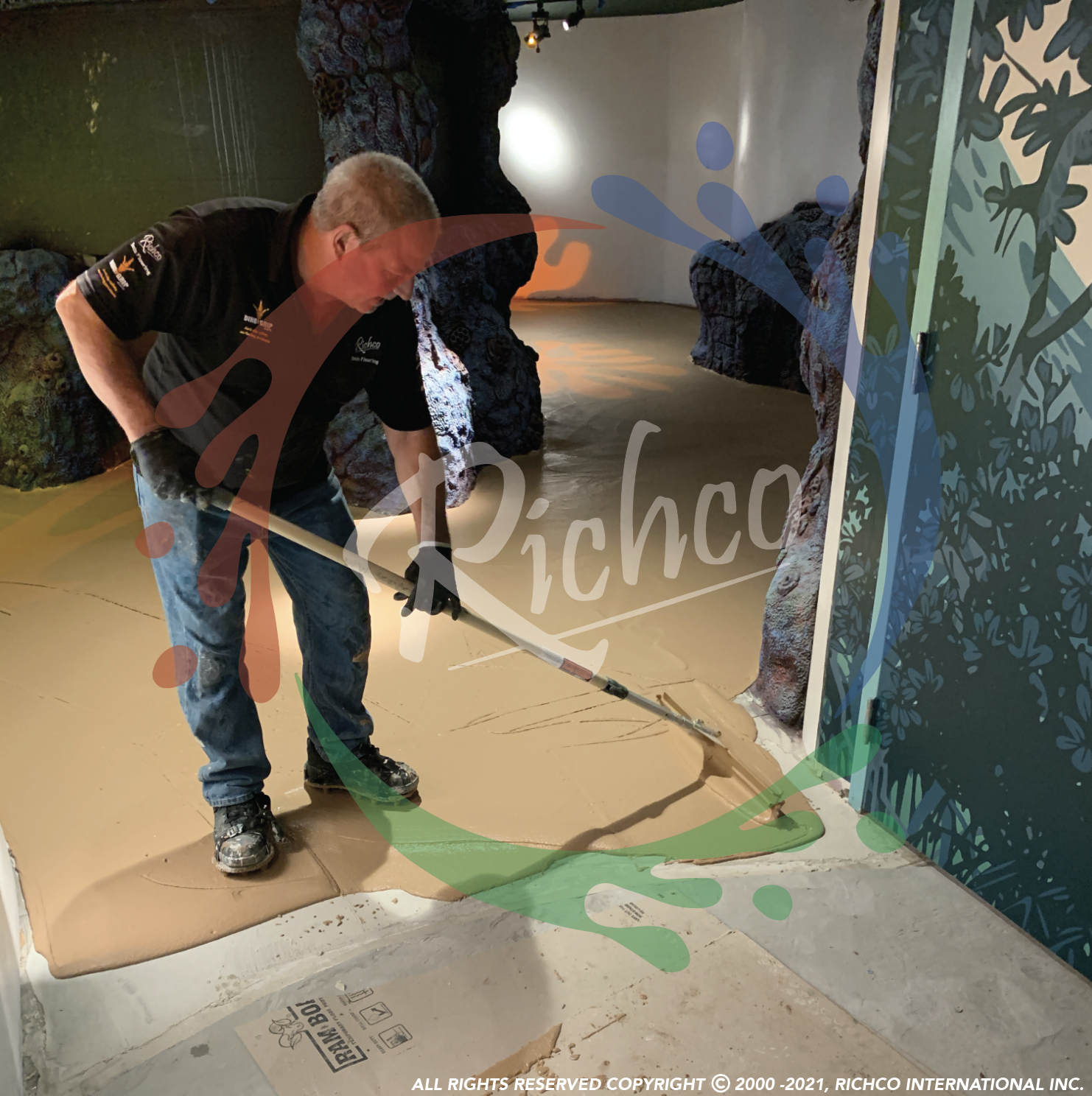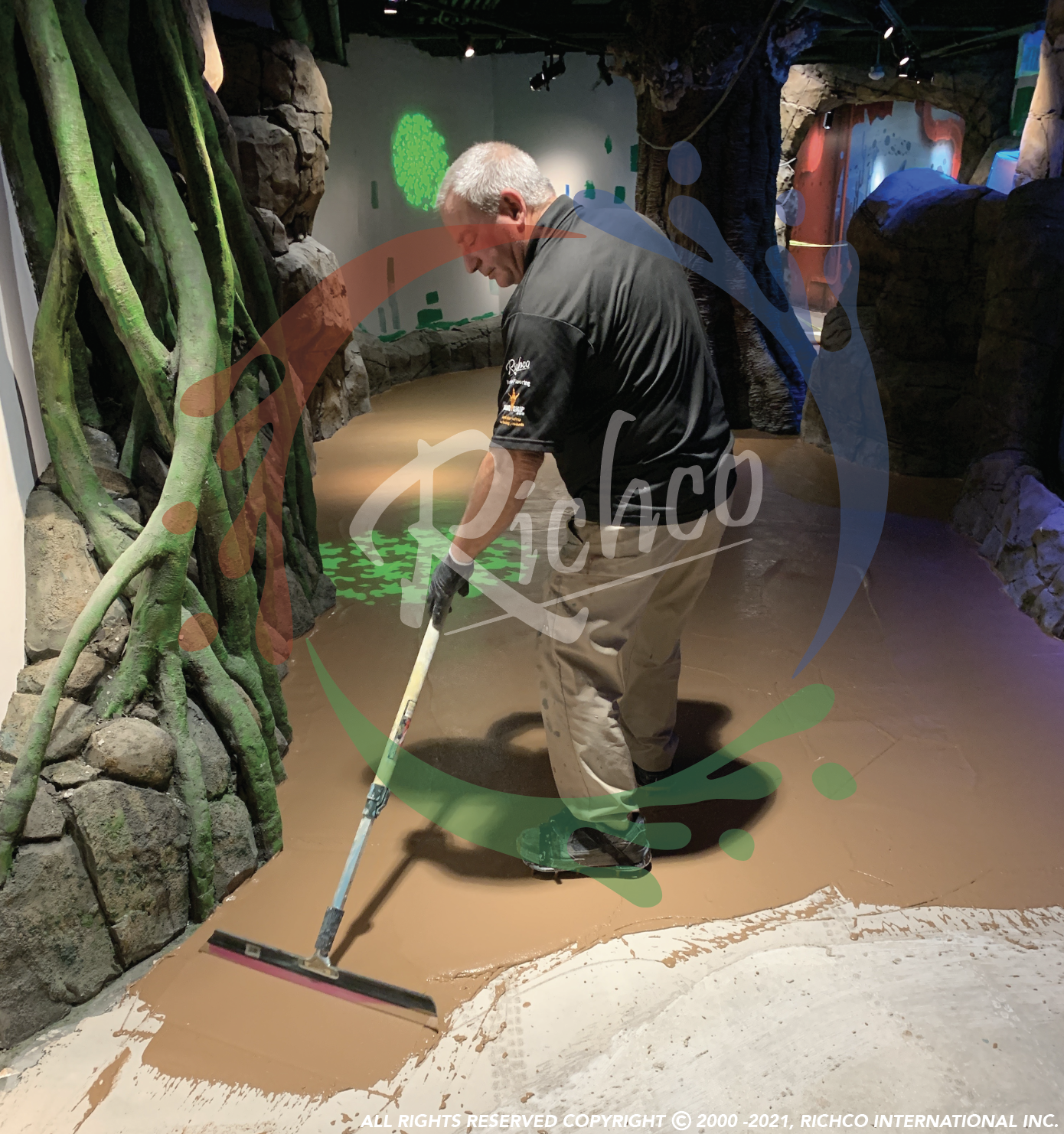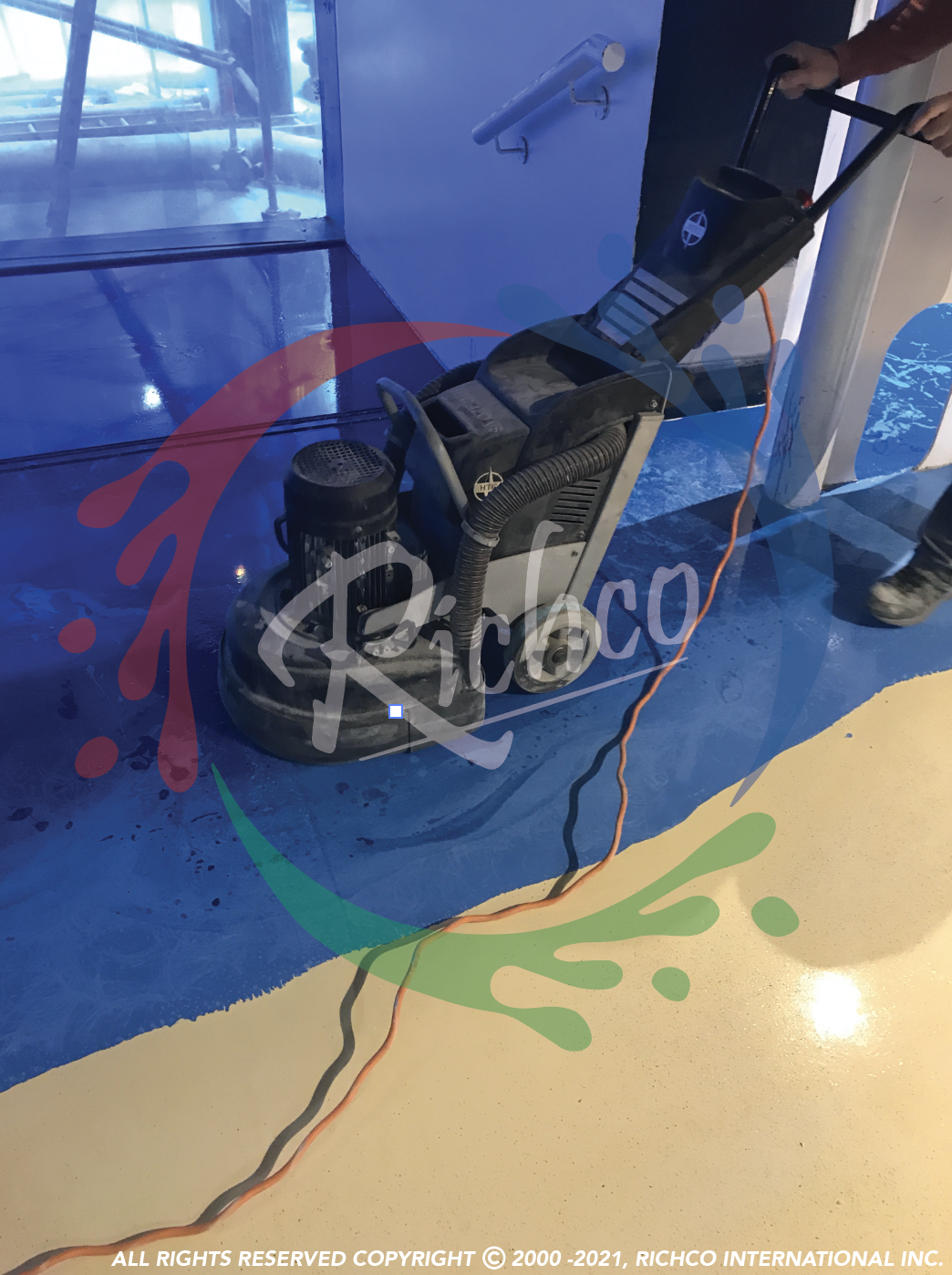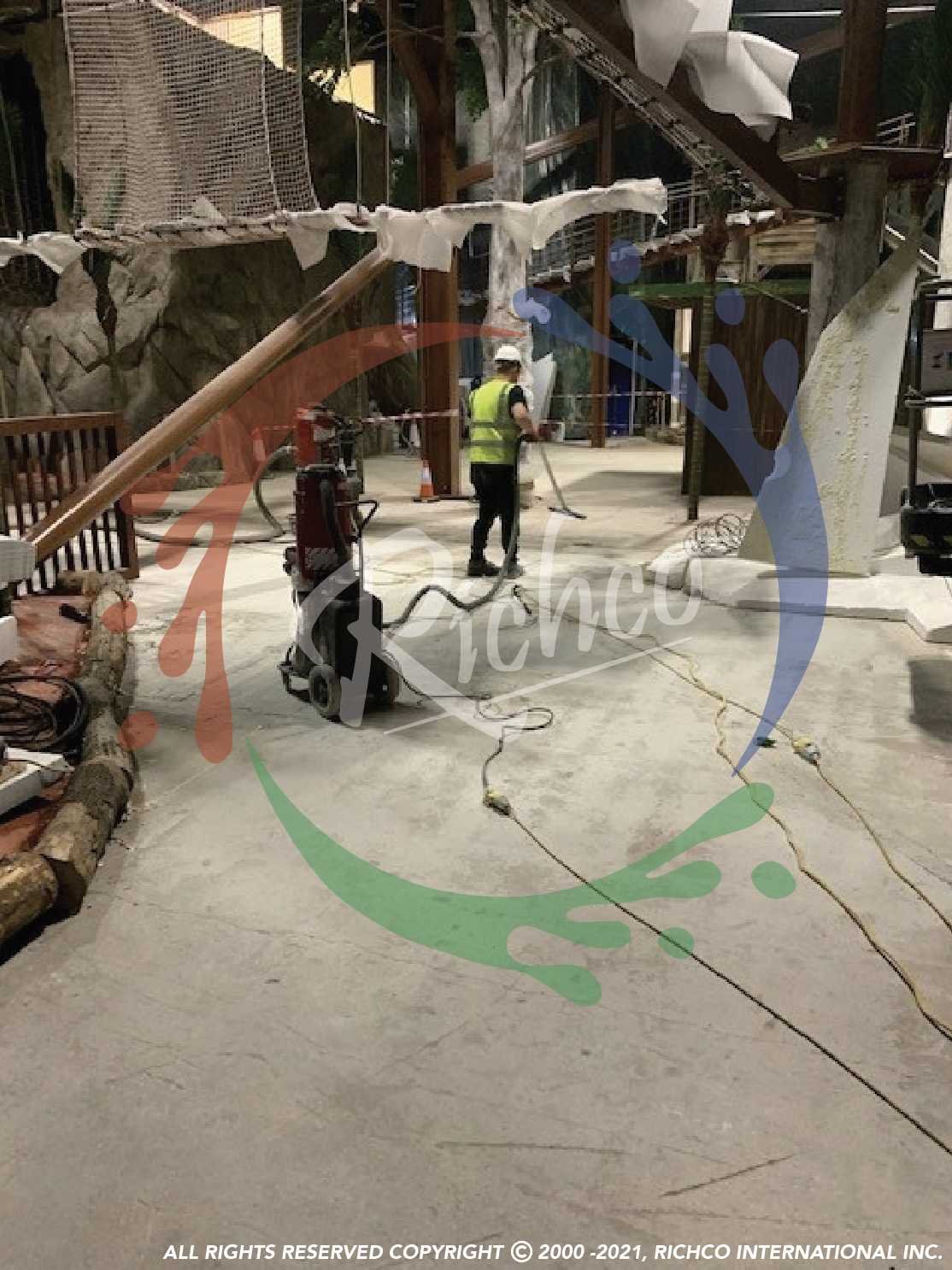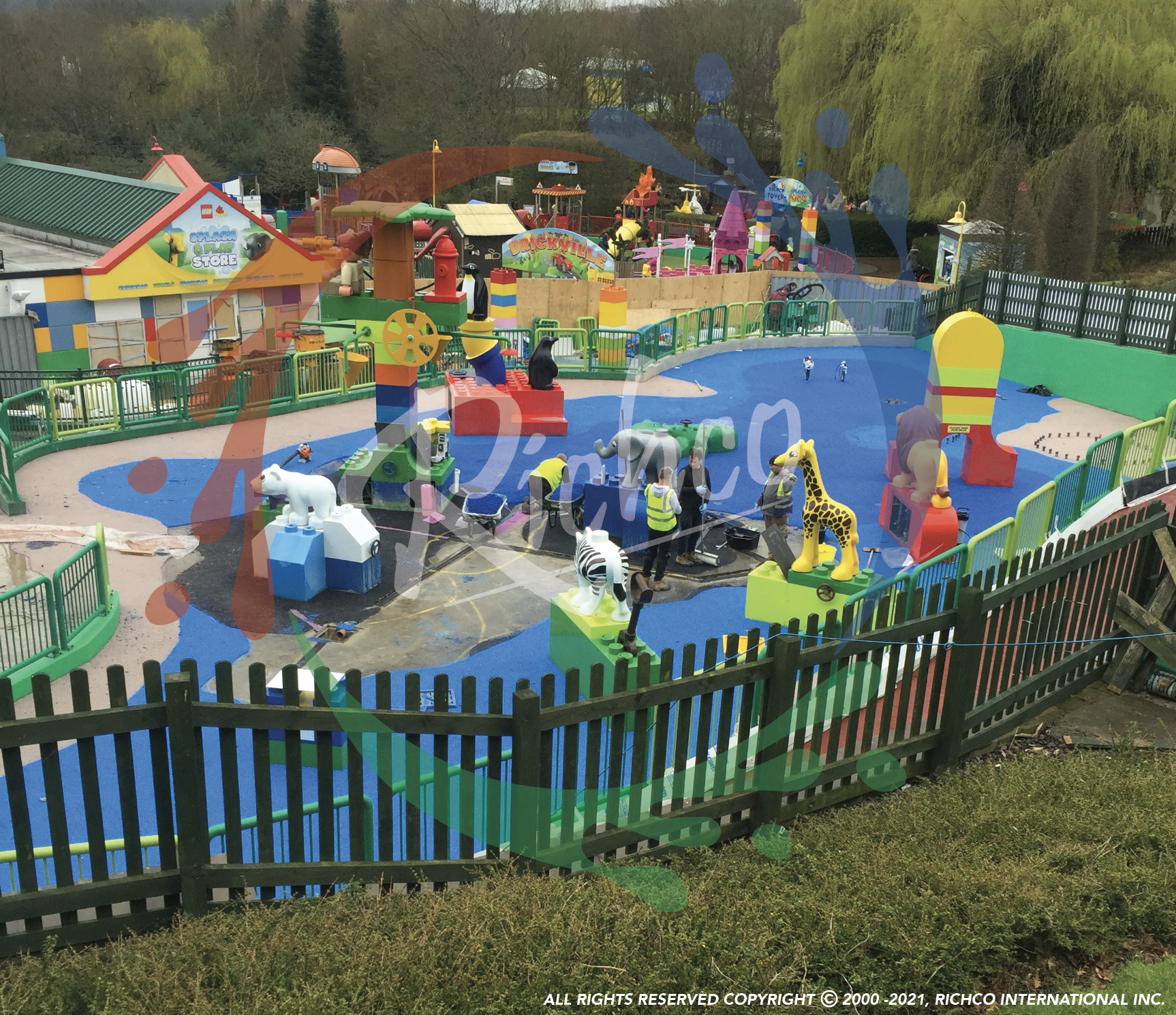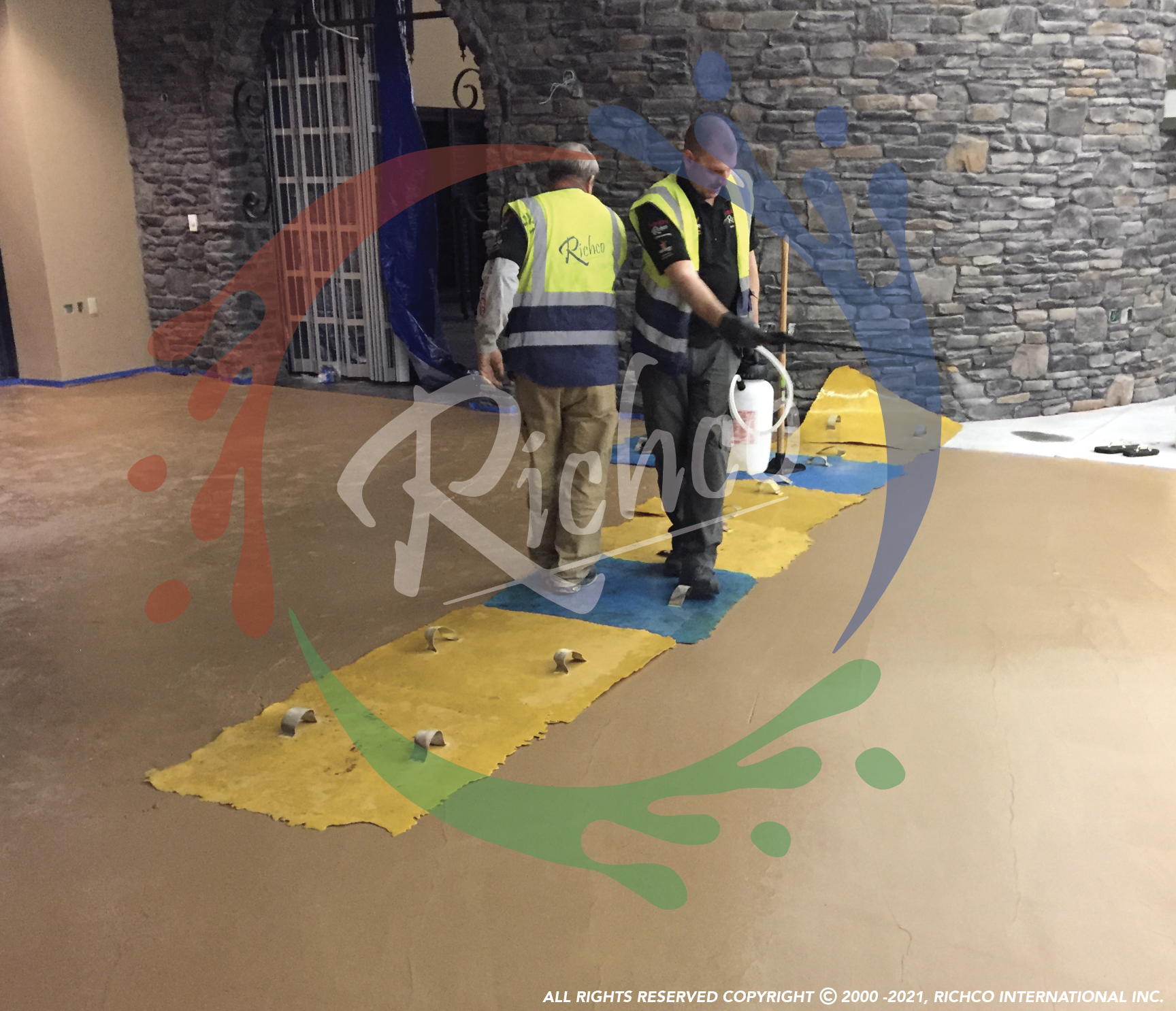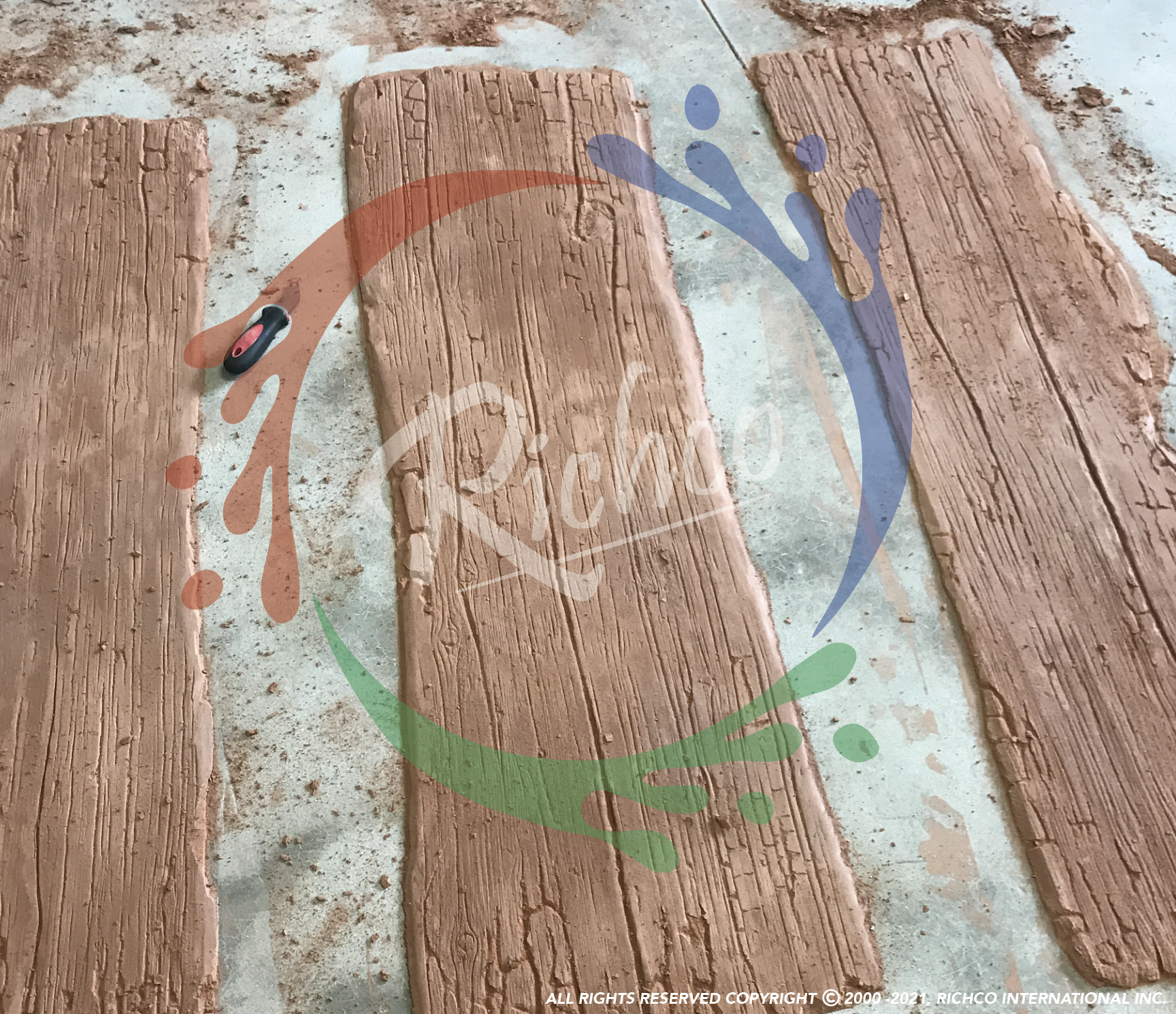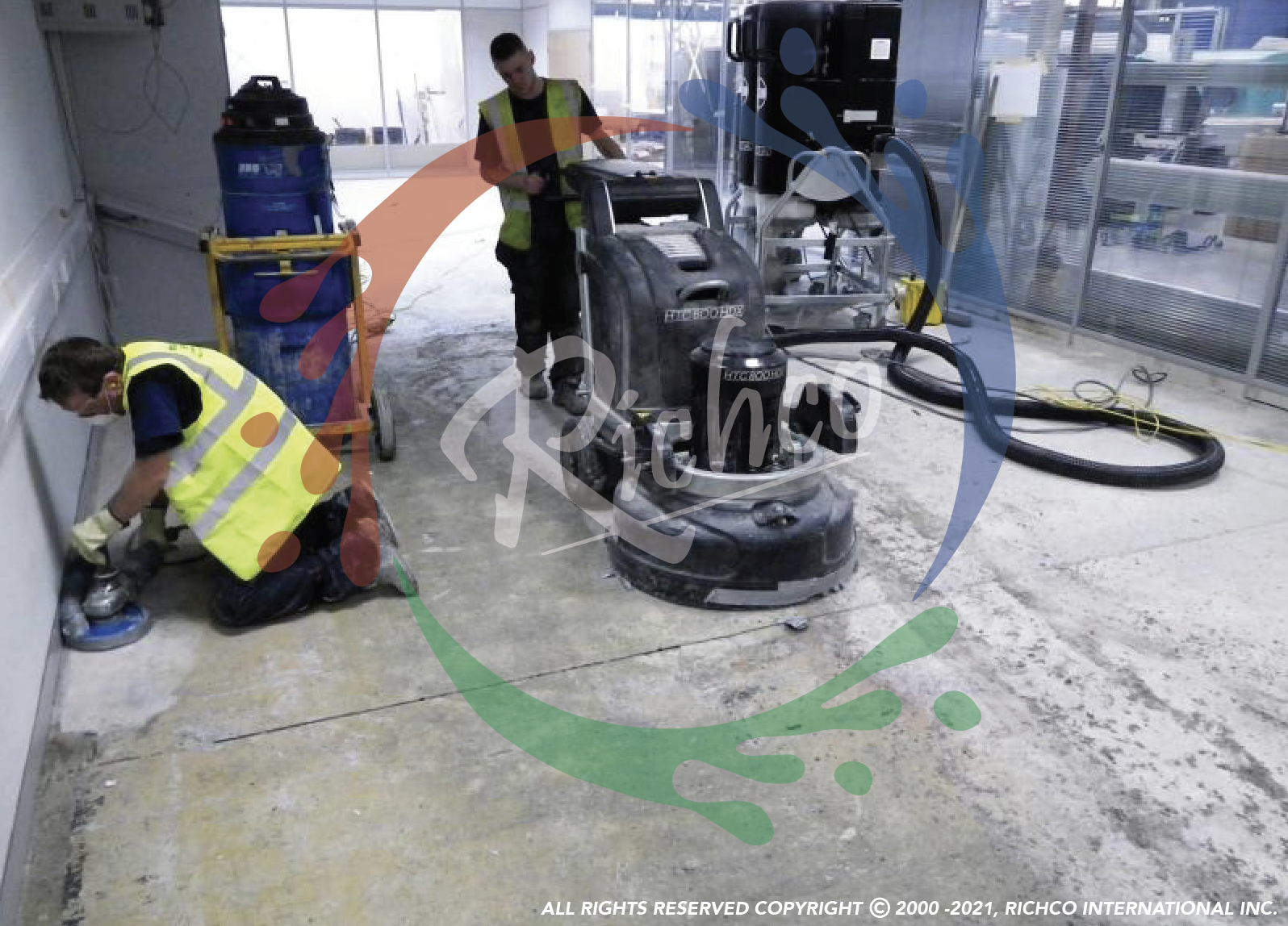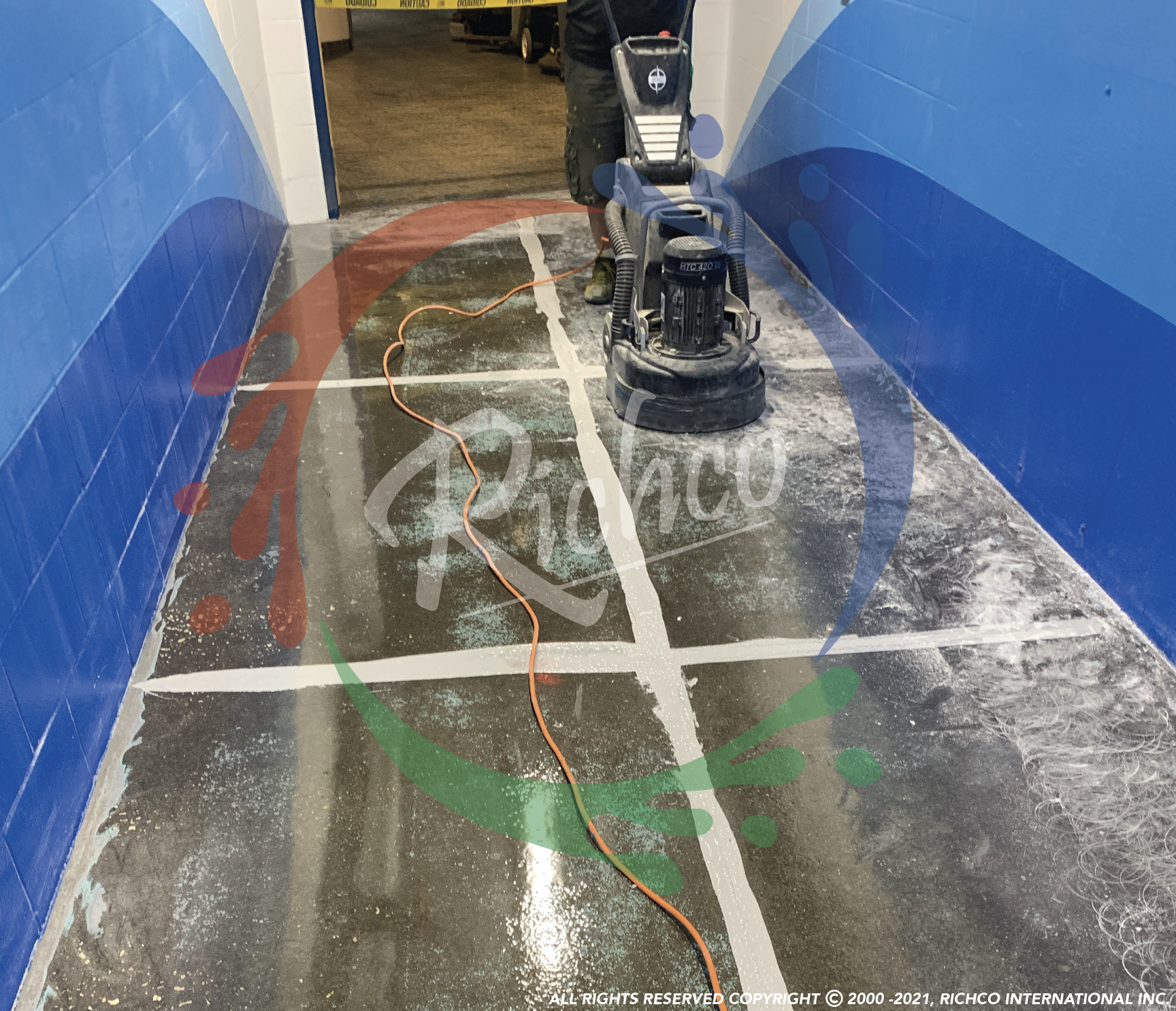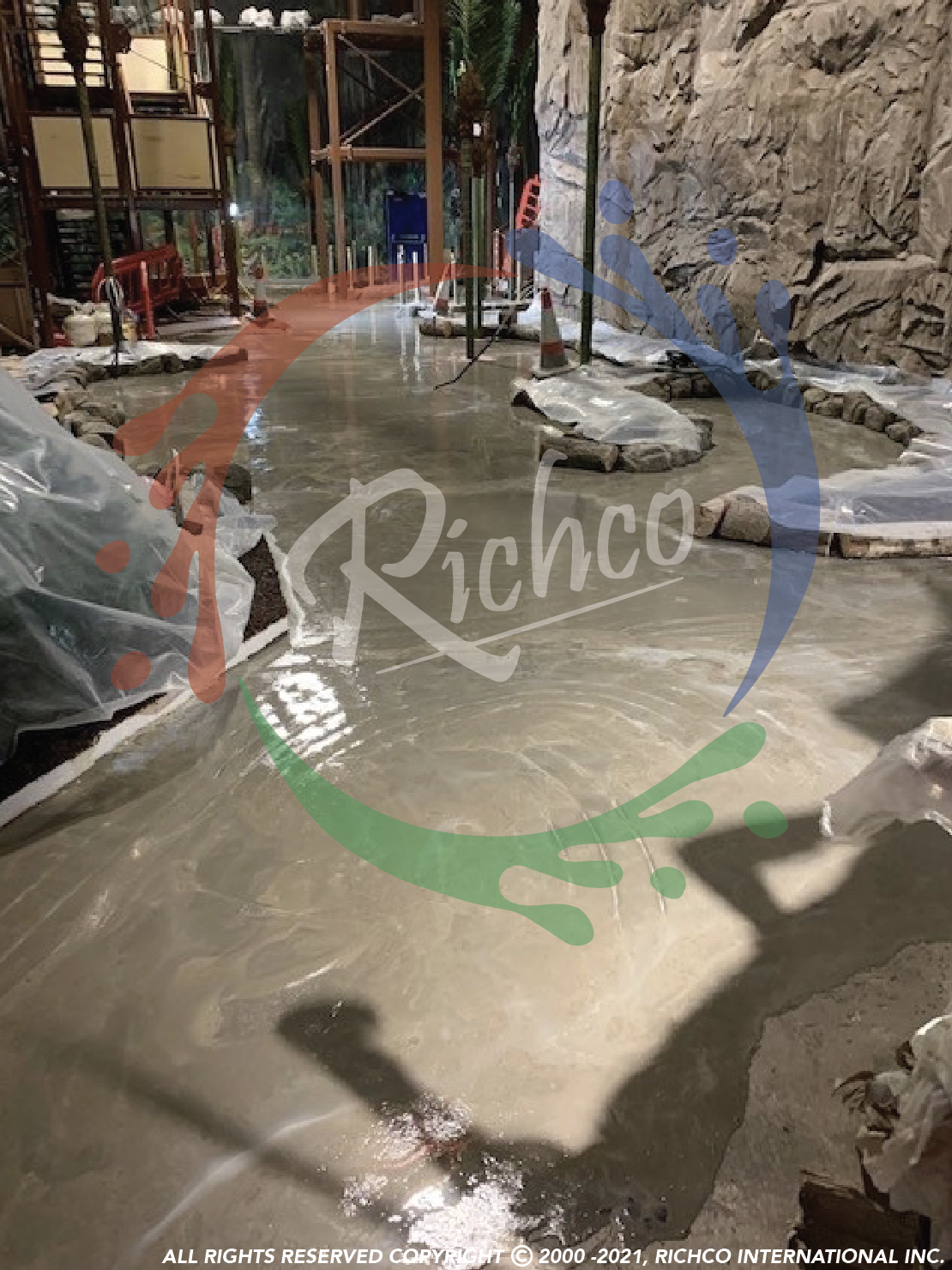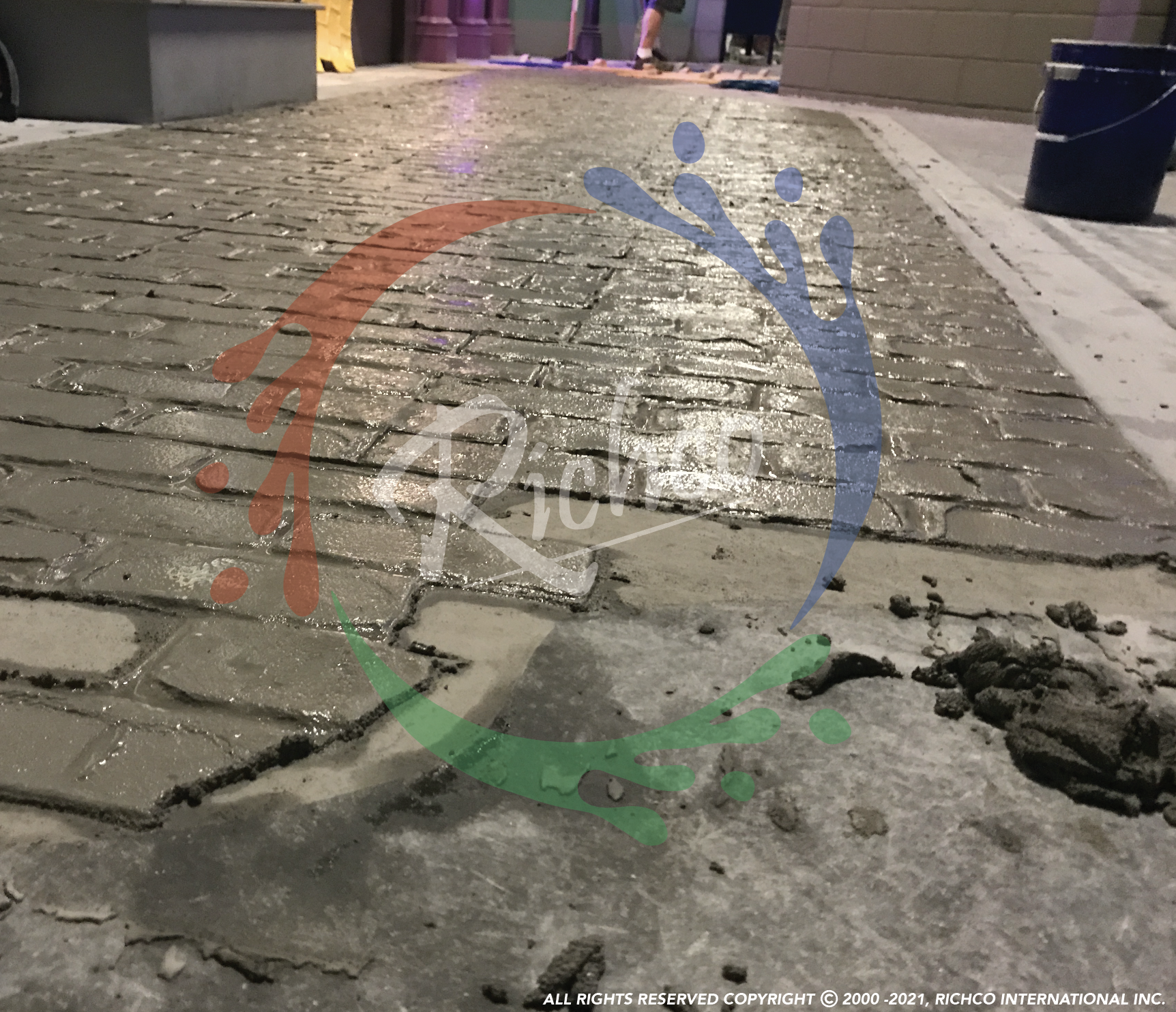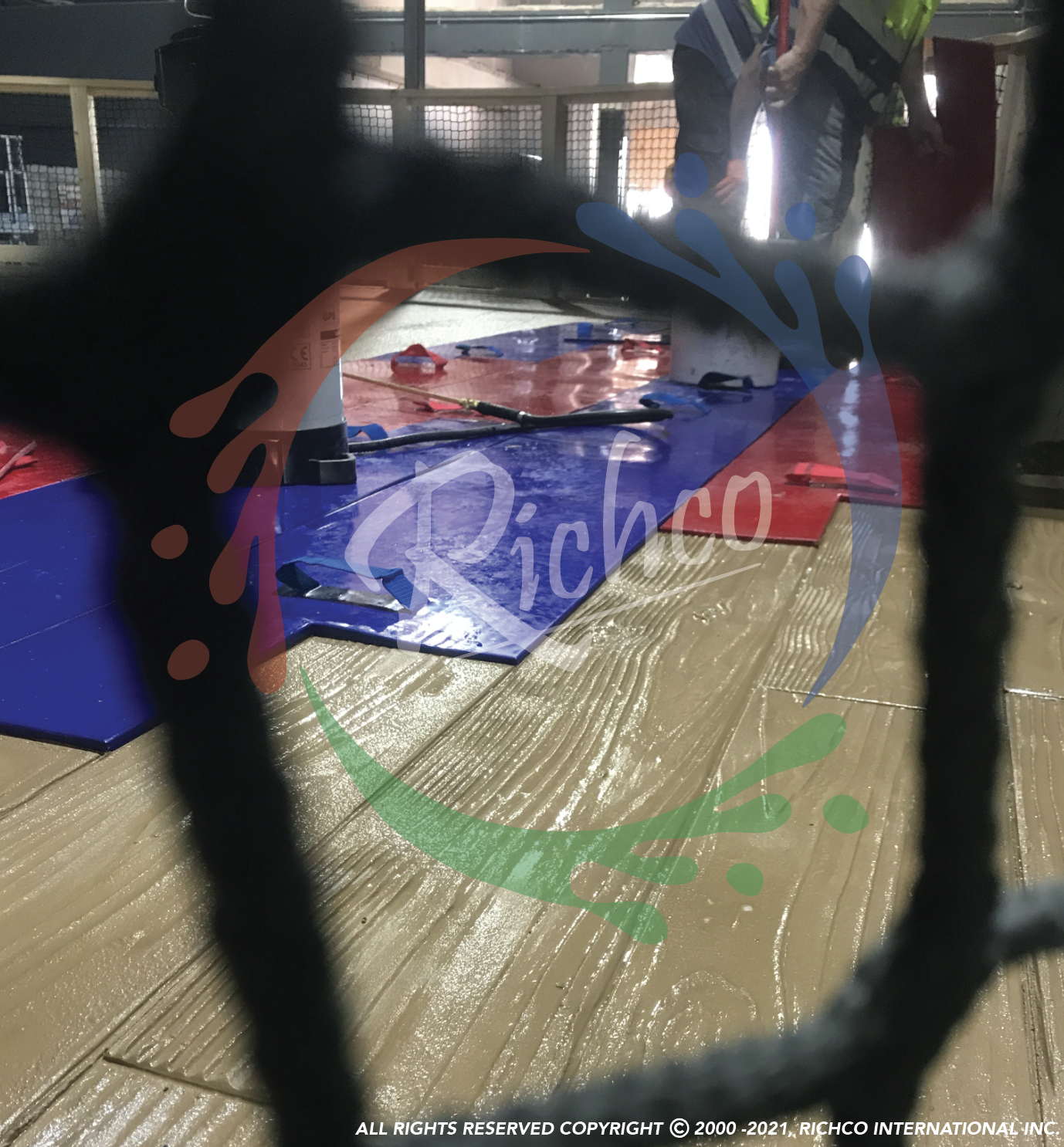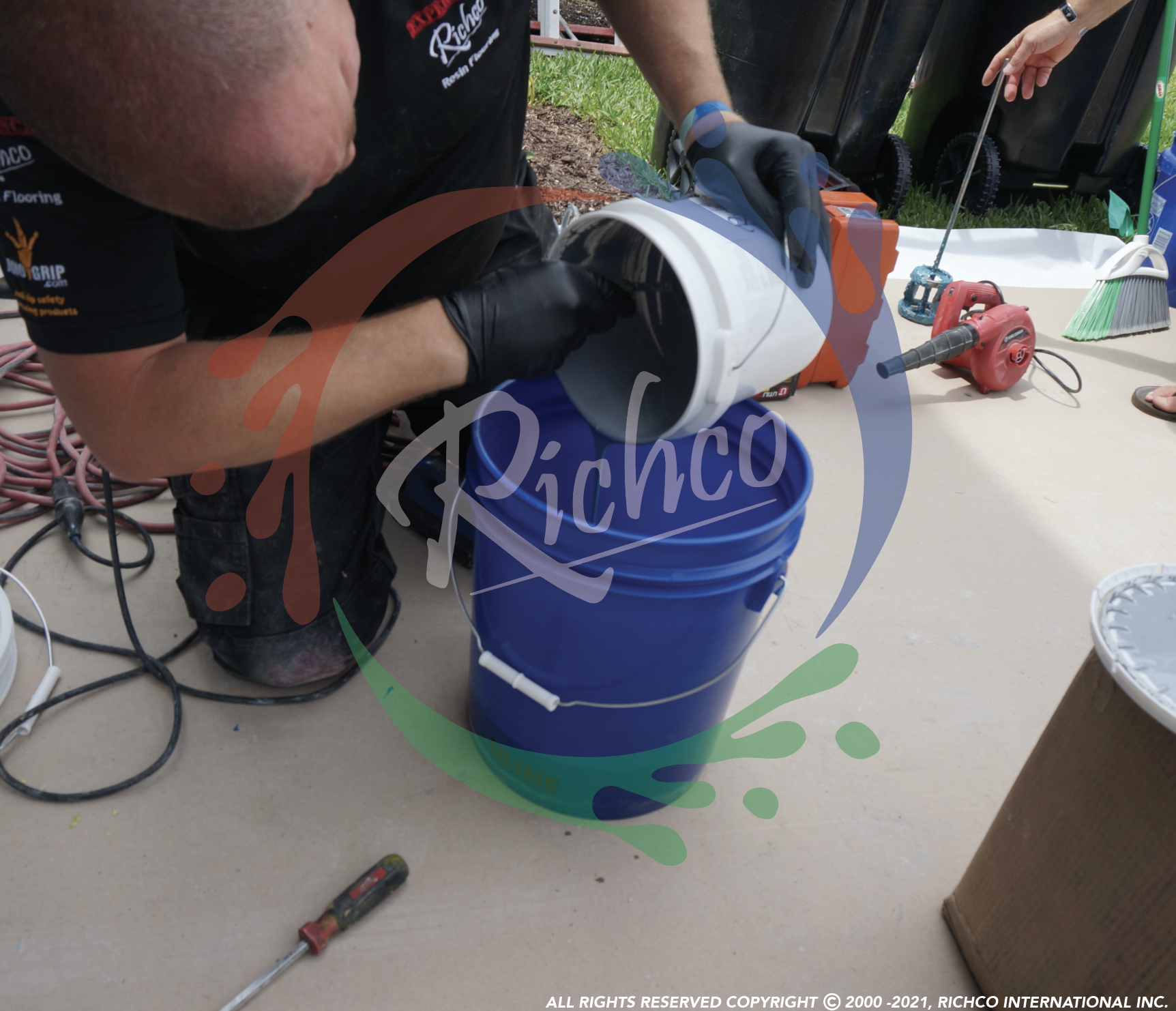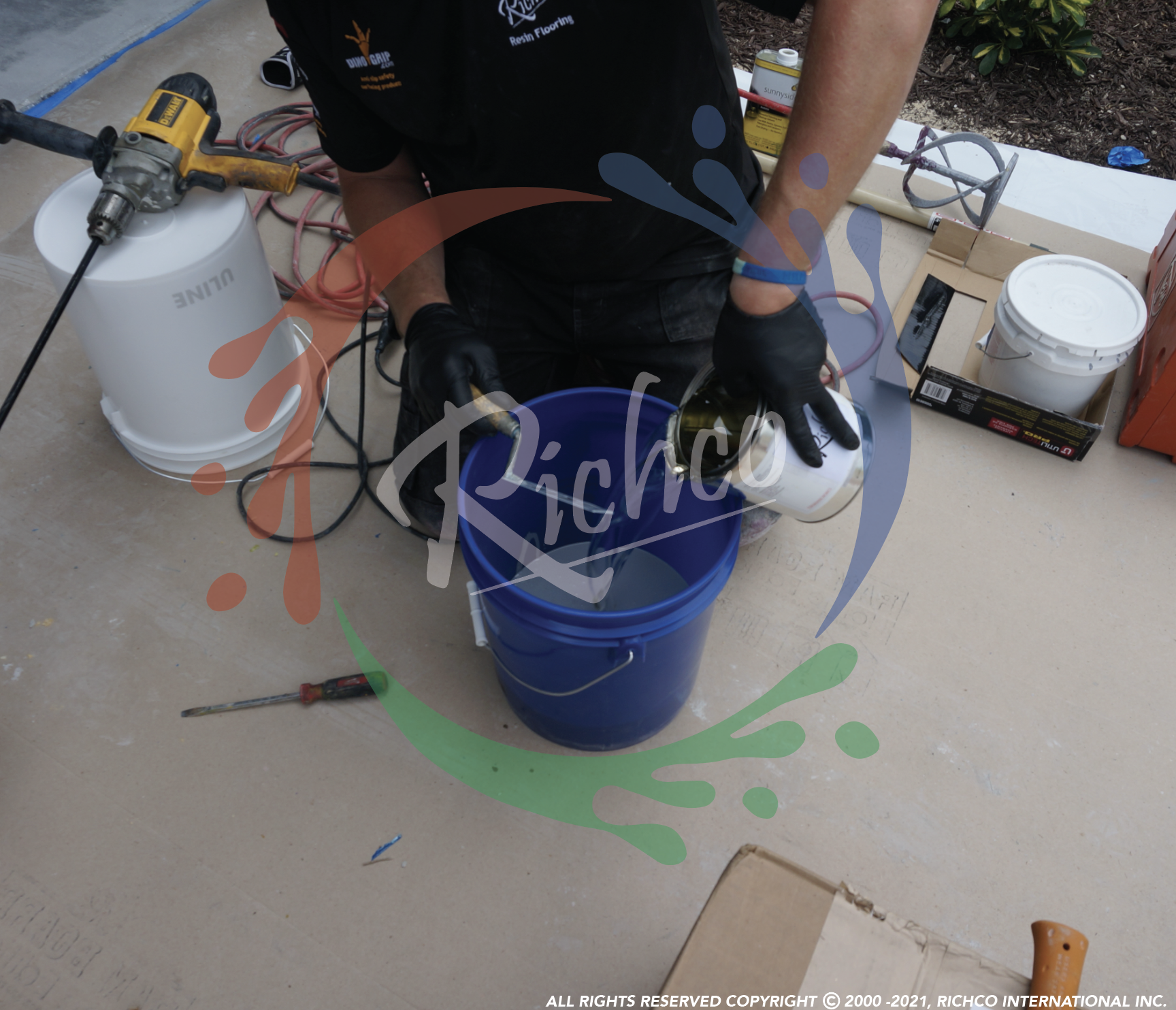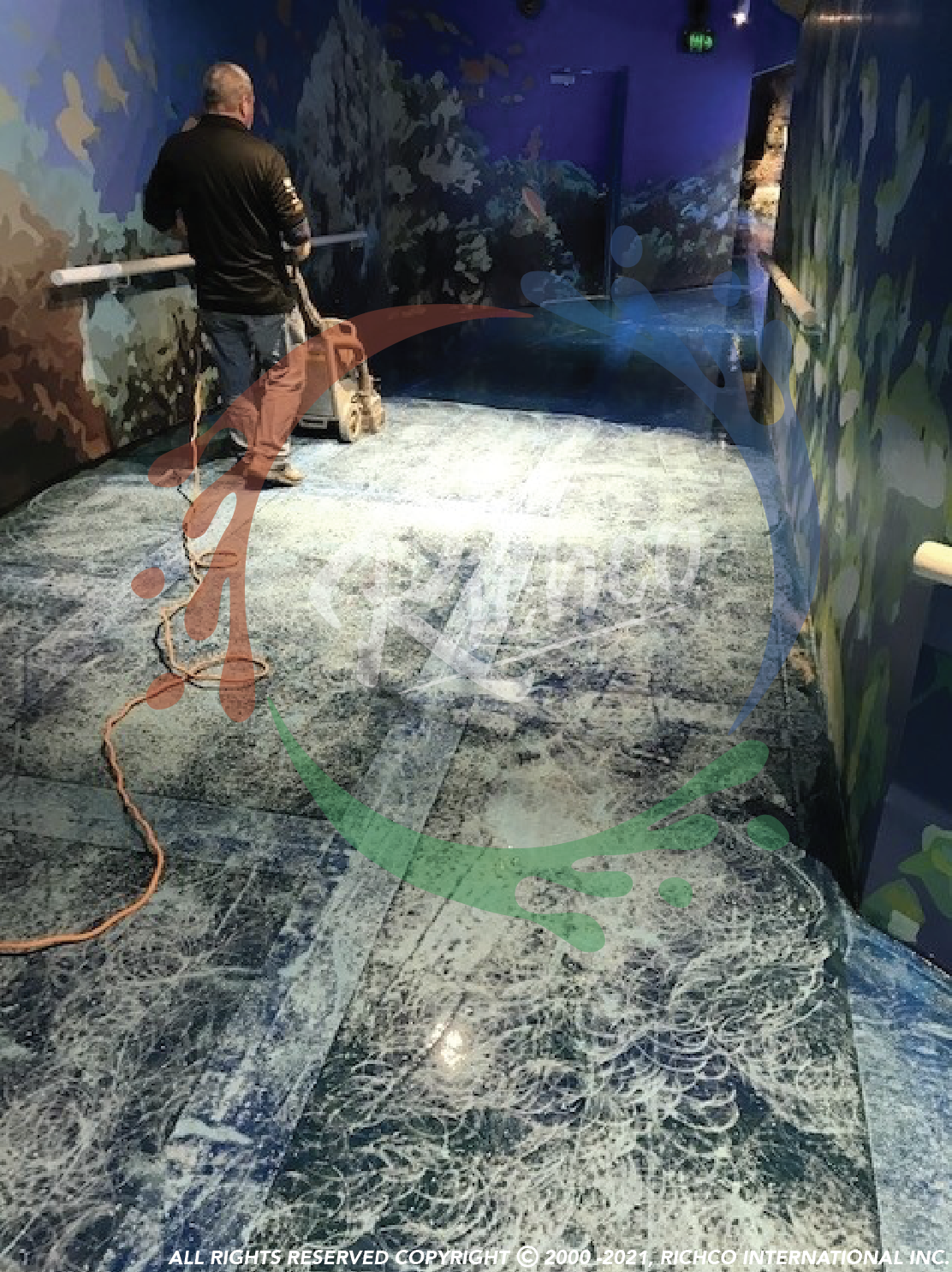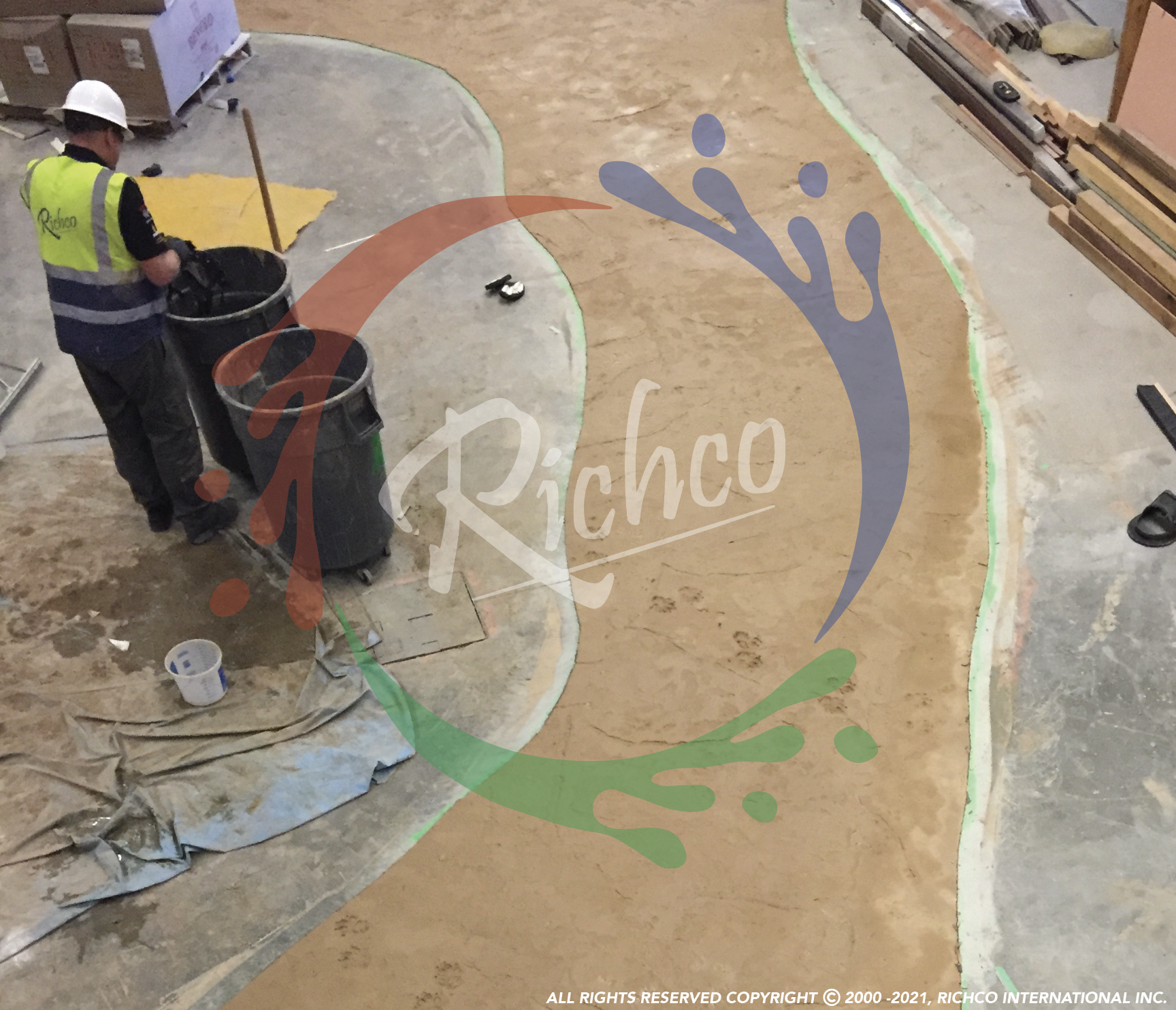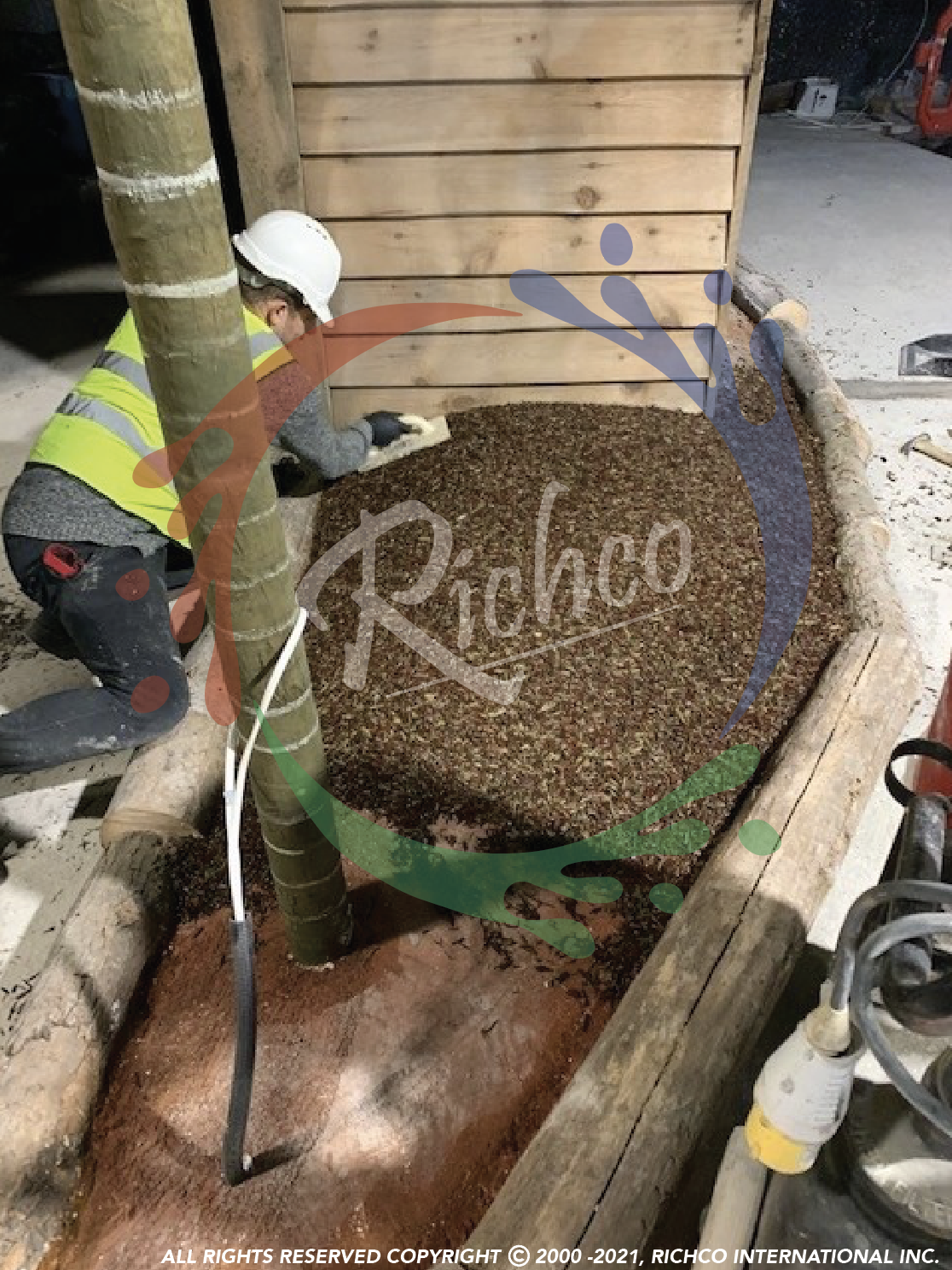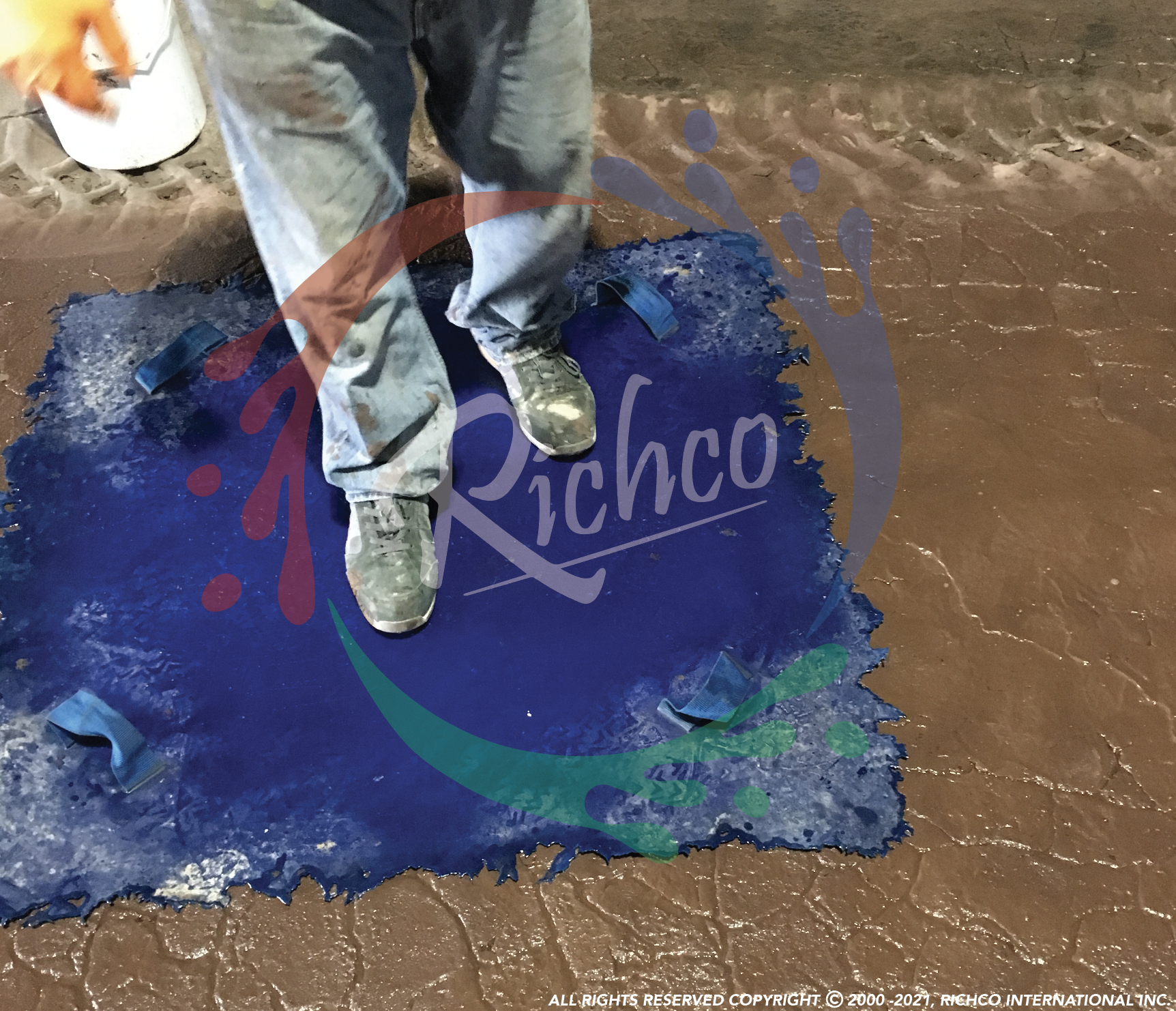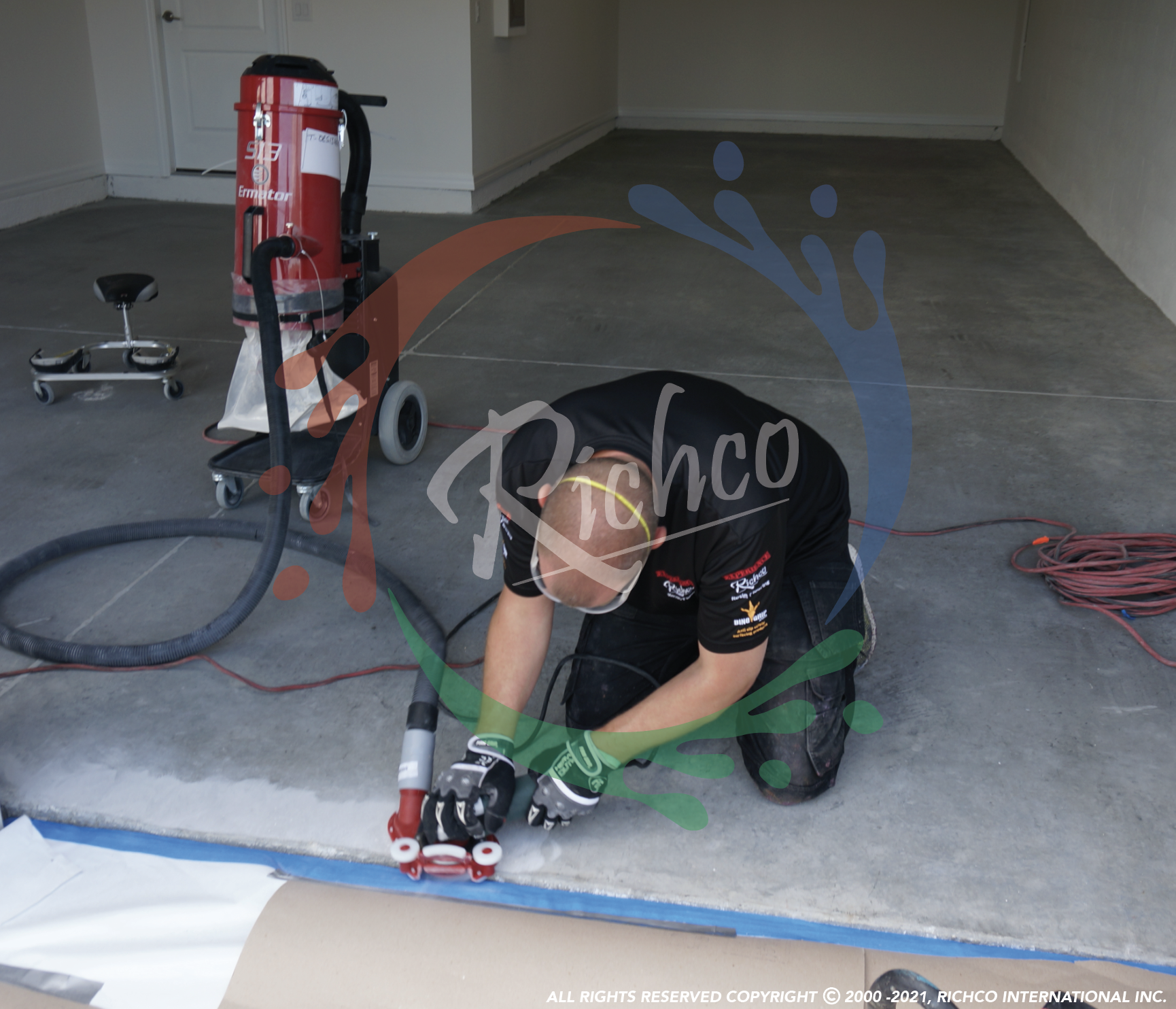 Unlike many of our competitors, Richco provides a unique in-house application team who are trained and proficient in the correct techniques for the installation of Richco custom flooring solutions. We promise to give total customer satisfaction with our single source service.  Our in-house application team have many years of experience applying our vast range of Richco flooring systems.  Our application team offer the equipment, dedication, and knowledge to ensure the end result is of the highest quality.   
The correct preparation methods are "key" to a successful flooring installation.  Therefore, Richco's in-house application teams ensure that a meticulous and methodical approach is taken during this important stage of the work.  Once all the preparation works are completed, Richco's in-house application teams work from the design plans, directives and previously completed and approved samples to ensure that the flooring is completed as per the client's designs and specifications.   
Richco strives to carry out our flooring installations seamlessly from start to finish, within the timeframes and budget restrictions without affecting our clients' day-to-day running of their business. This often means that our application team works out of hours or even around the clock to achieve this for our clients.  
It is extremely rare that our competitors can match our capability to deliver rapid project turnaround, minimum downtime, and highest quality installations.  Richco provides a true single source service with no opportunity for "finger pointing" between contractor, manufacturer, and customer.   
We have the ability to stand behind the integrity of our workmanship and proudly award guarantees for the application of our products.