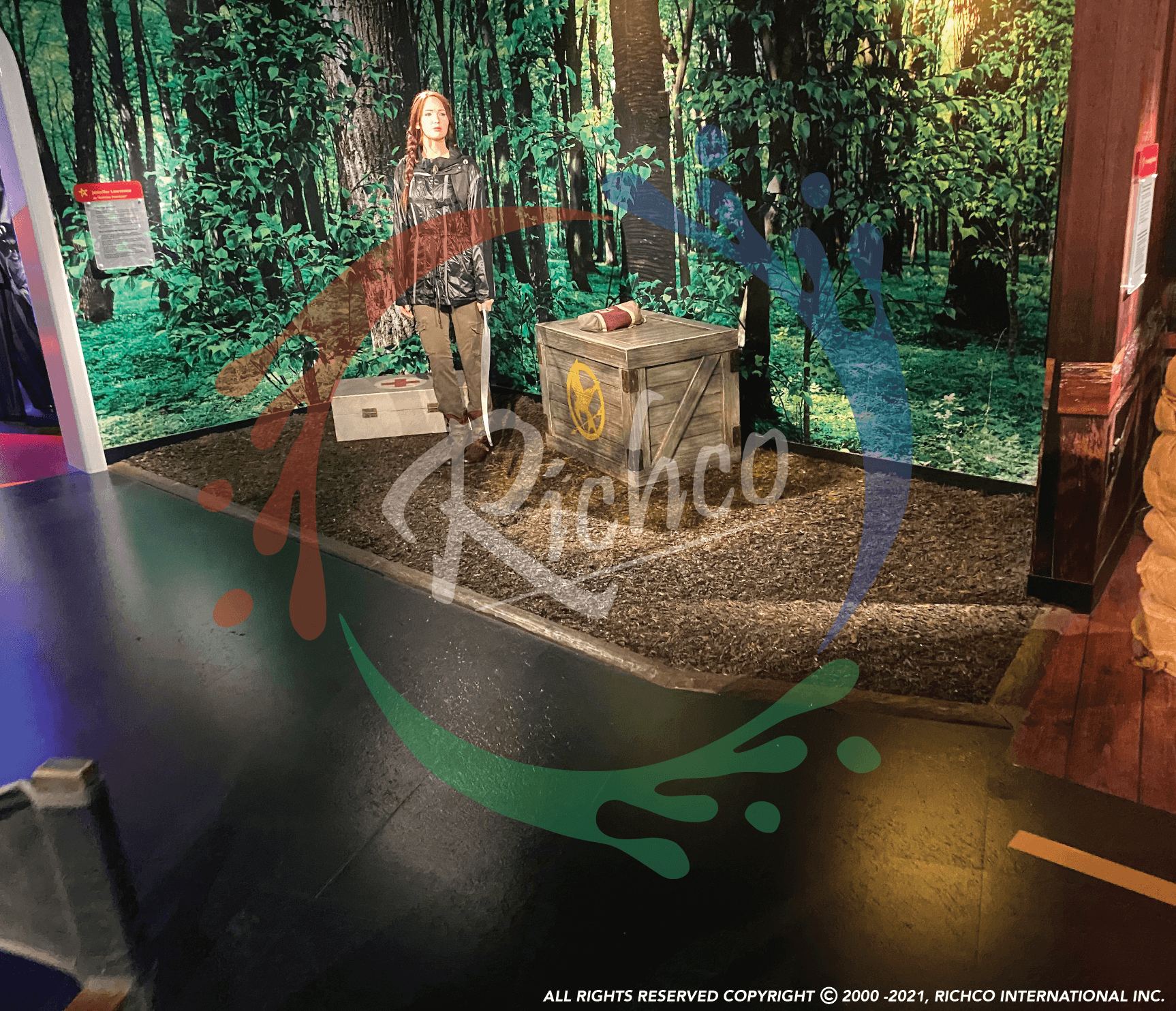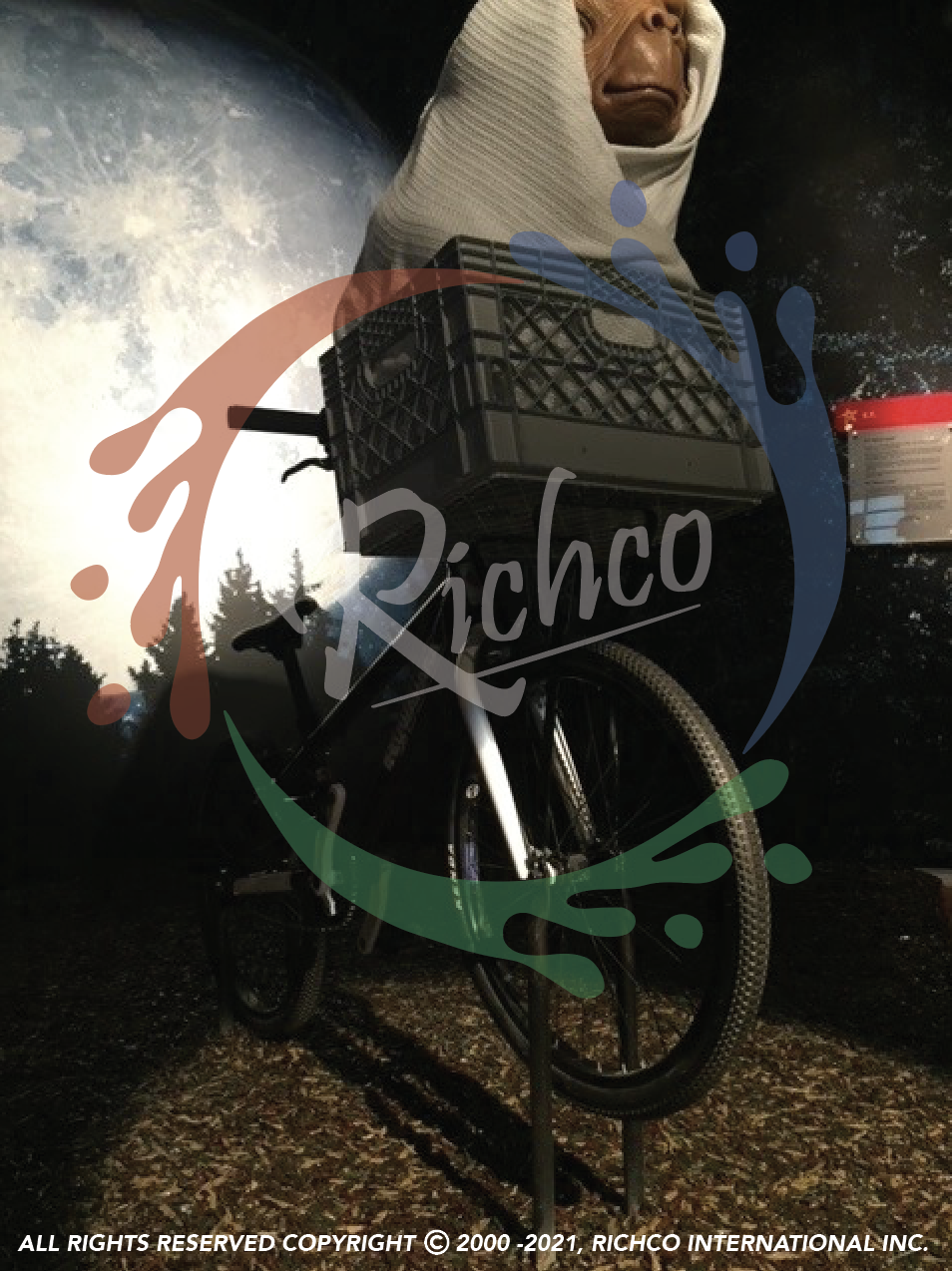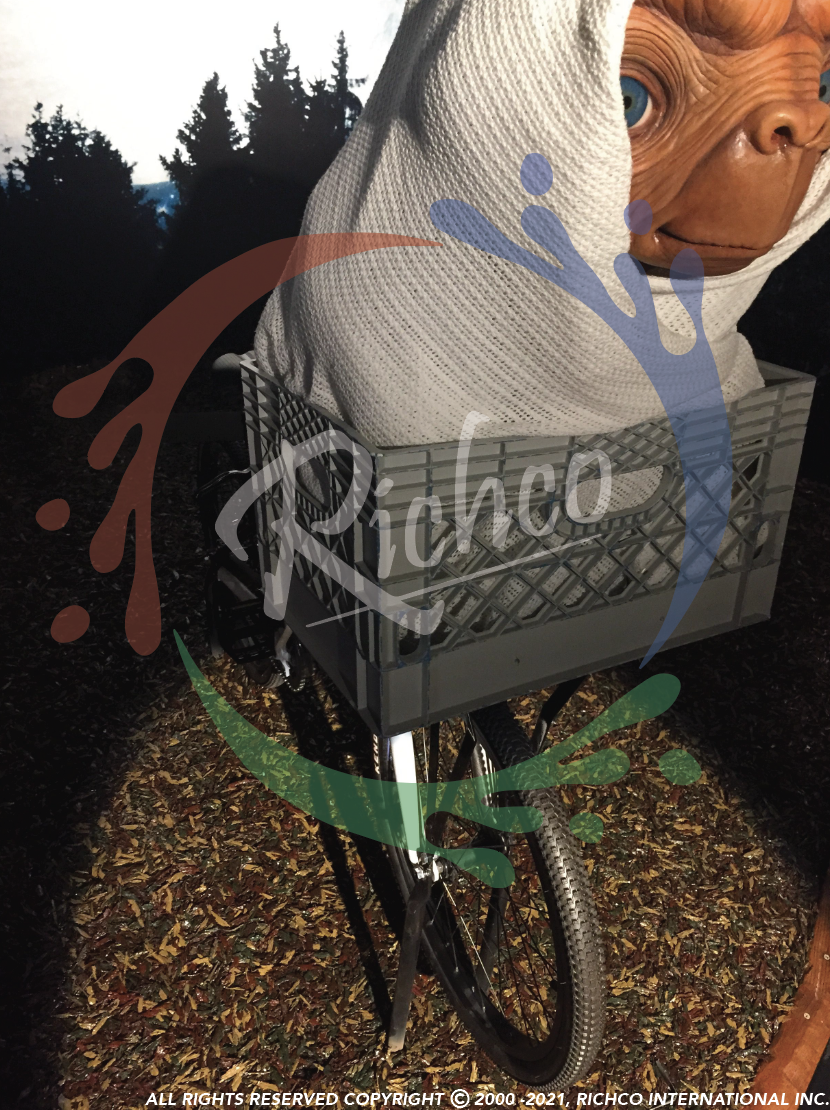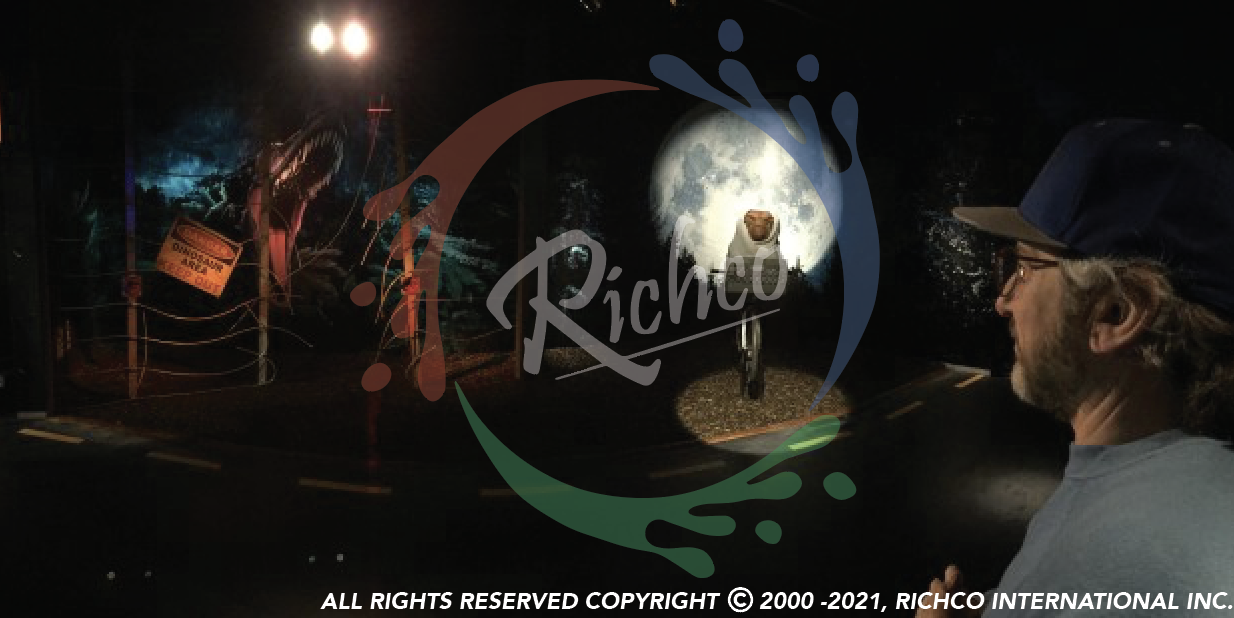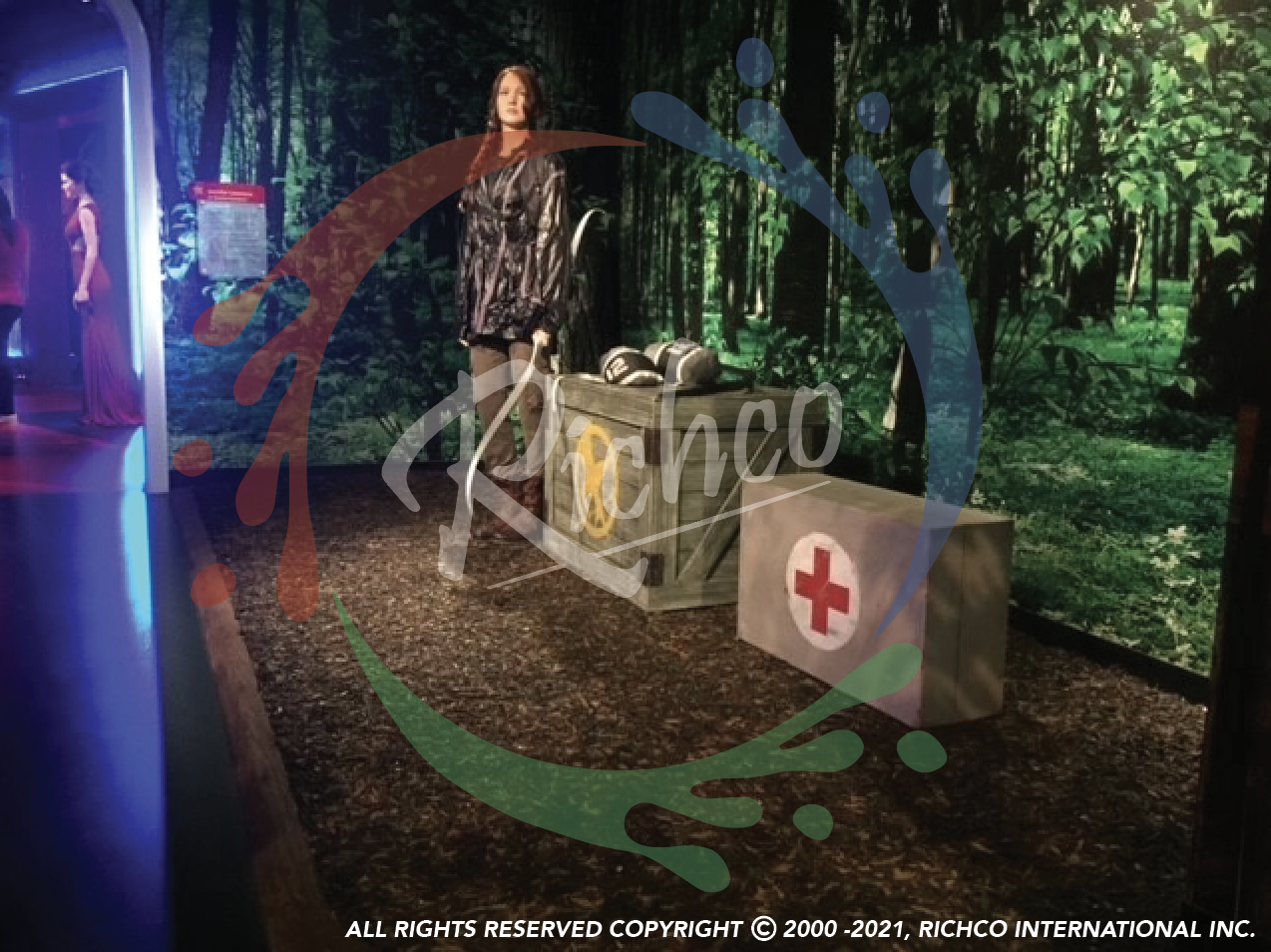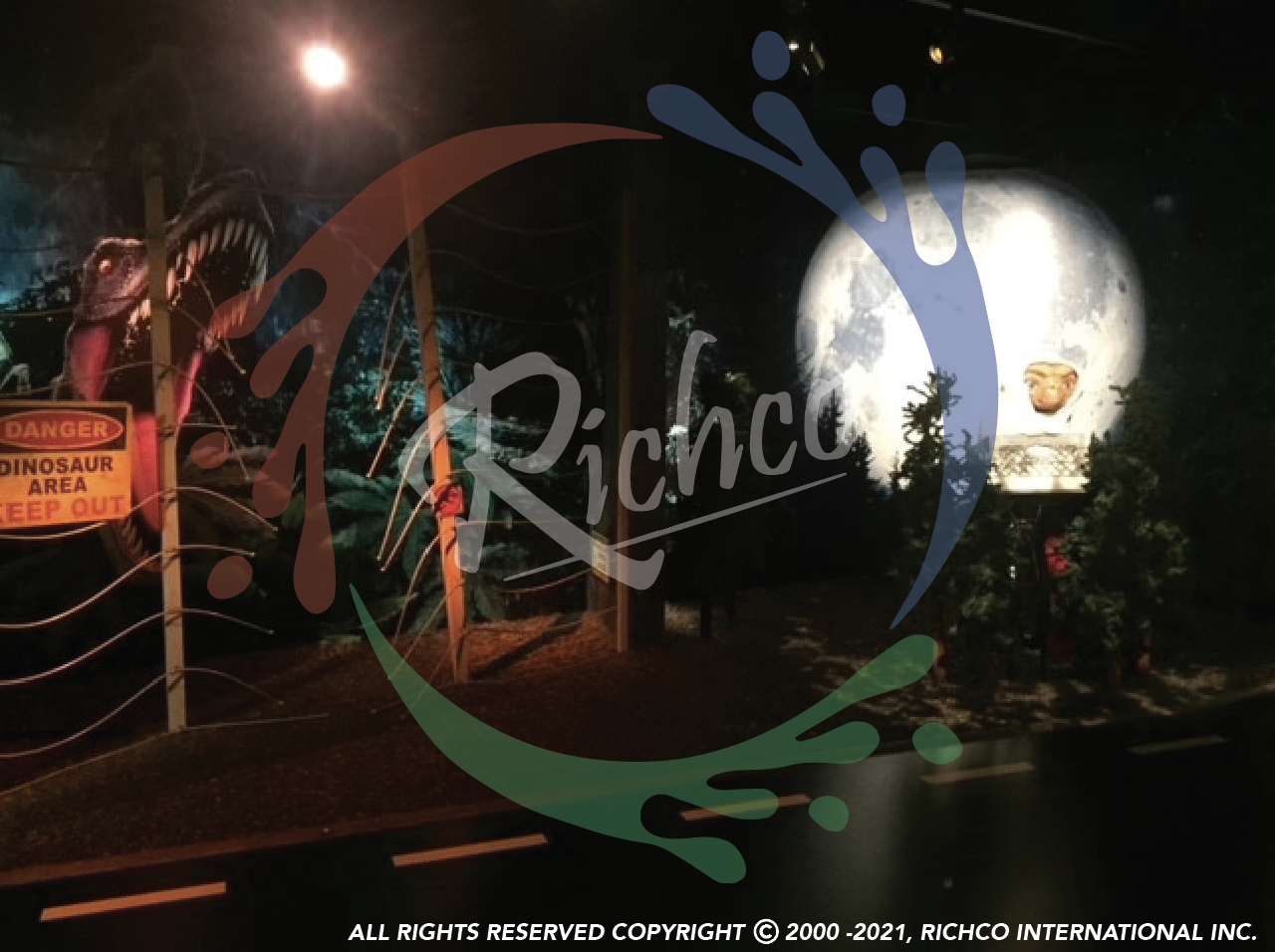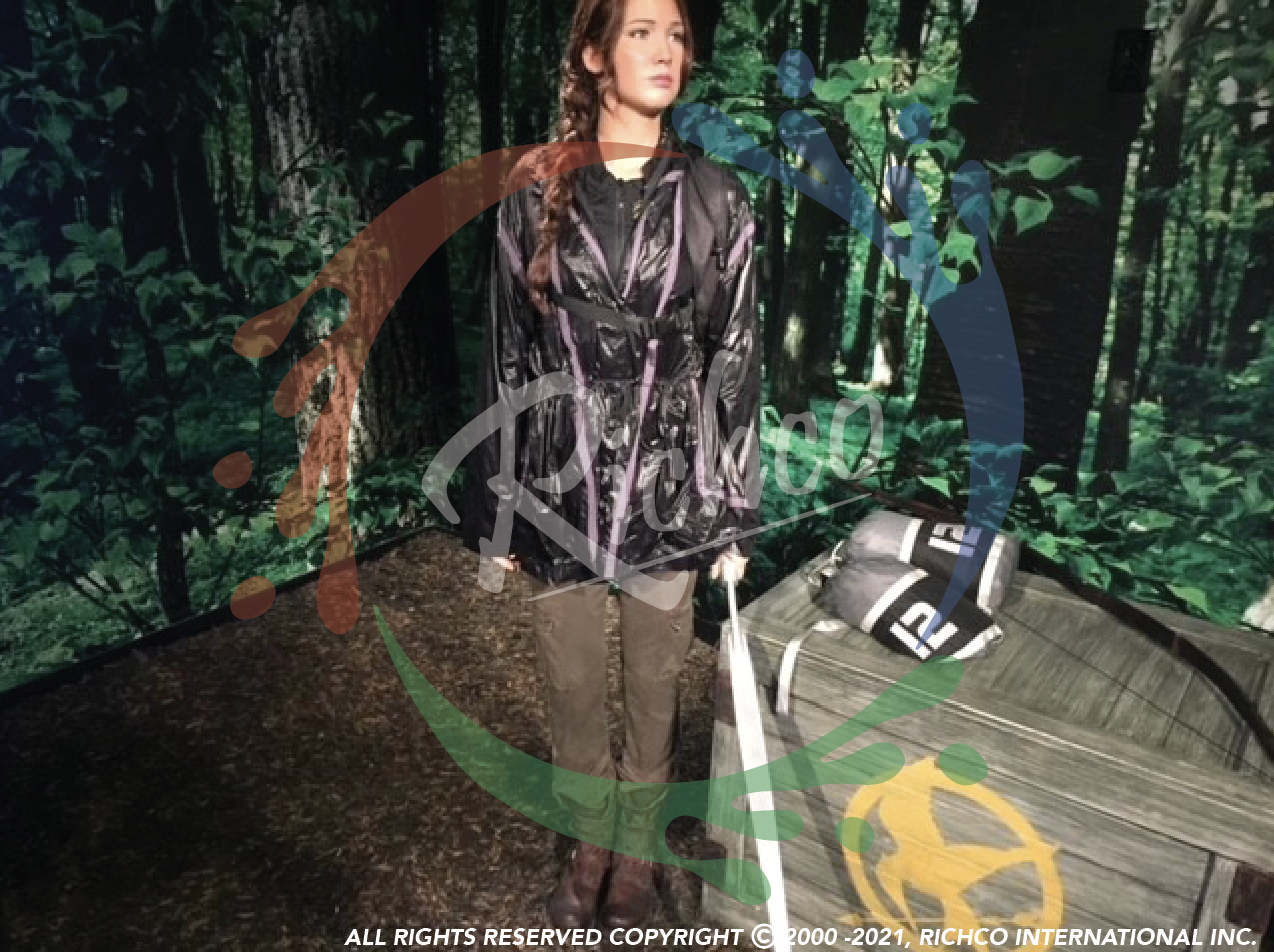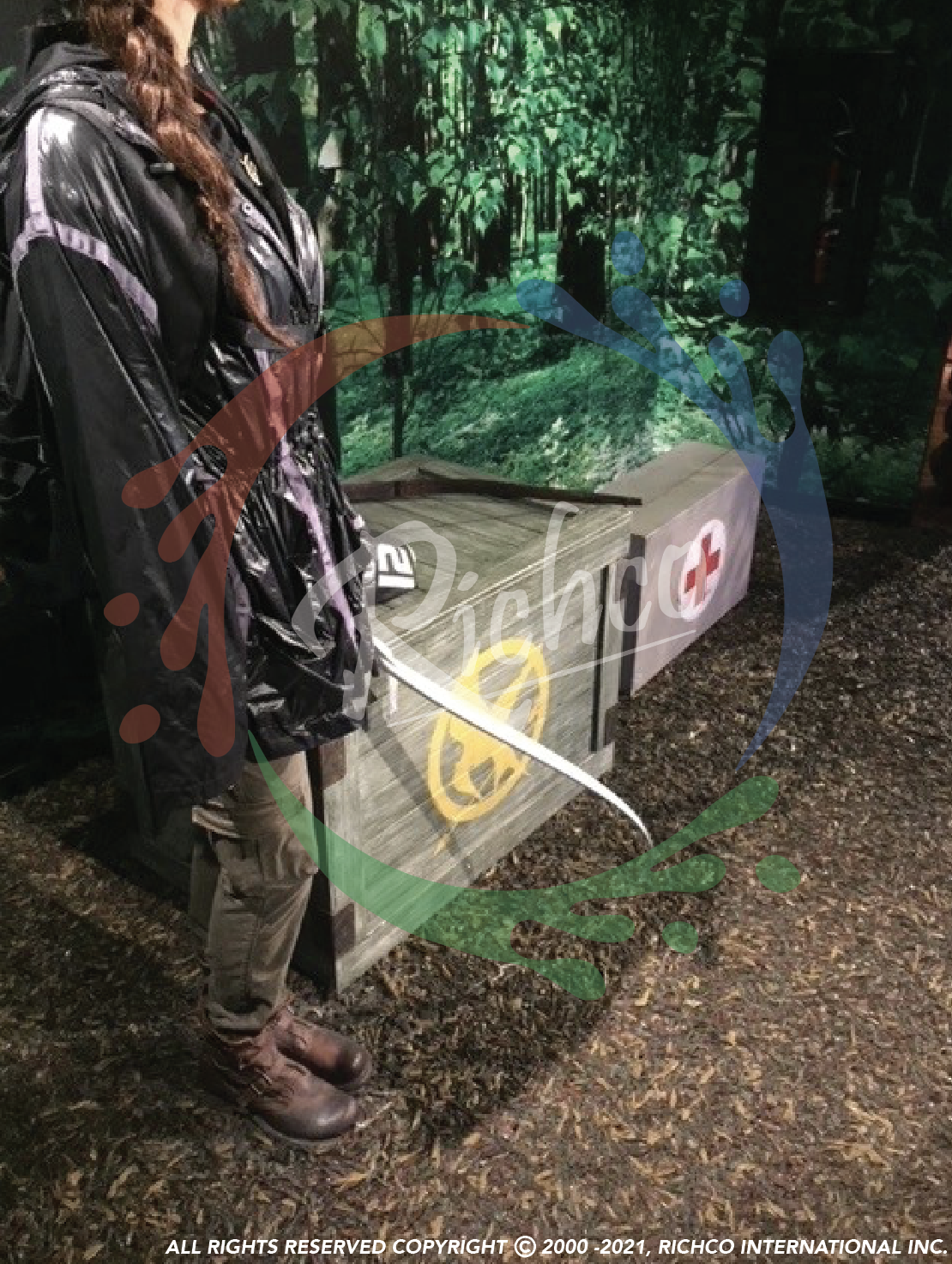 The client had three areas which needed to receive a "forest like feeling" to the floors.  These block buster film "areas" that needed theming were Jurassic Park, the iconic ET and the latest phenomenon "The Hunger Games". 
Richco supplied and installed a Rubberised Mulch which was made up of a blend of four different colours and installed directly to the concrete sub-base.  Additionally Richco installed the transition strip to ensure this blended seamlessly with the surroundings.  We also installed an oak fillet which will made look more rustic by notching into the timbers and stained dark brown.   
The finished appearance in the three separate areas – provided a natural forest floor look which is bound together to give the longevity of floor finishes that Madame Tussauds were looking for.