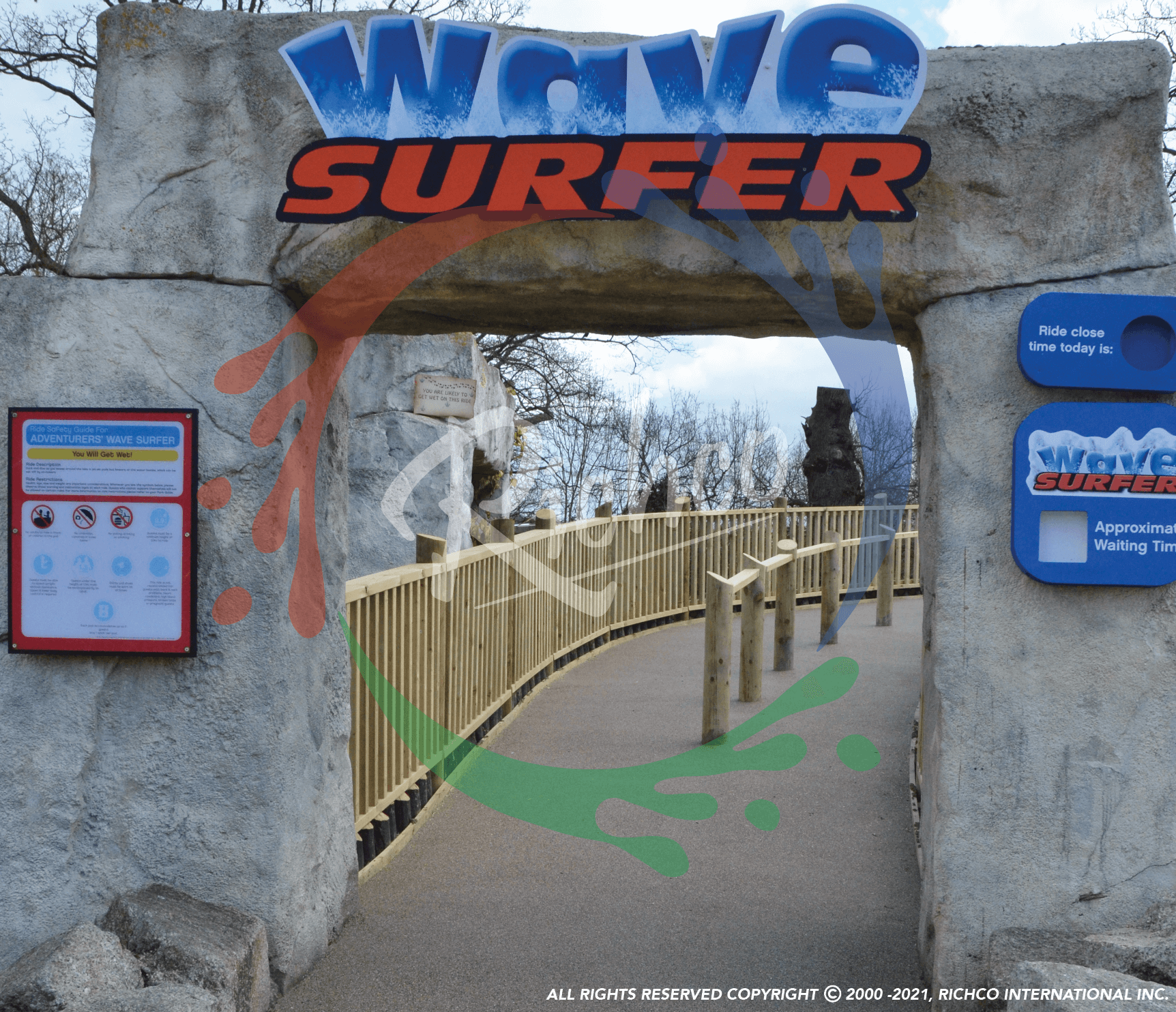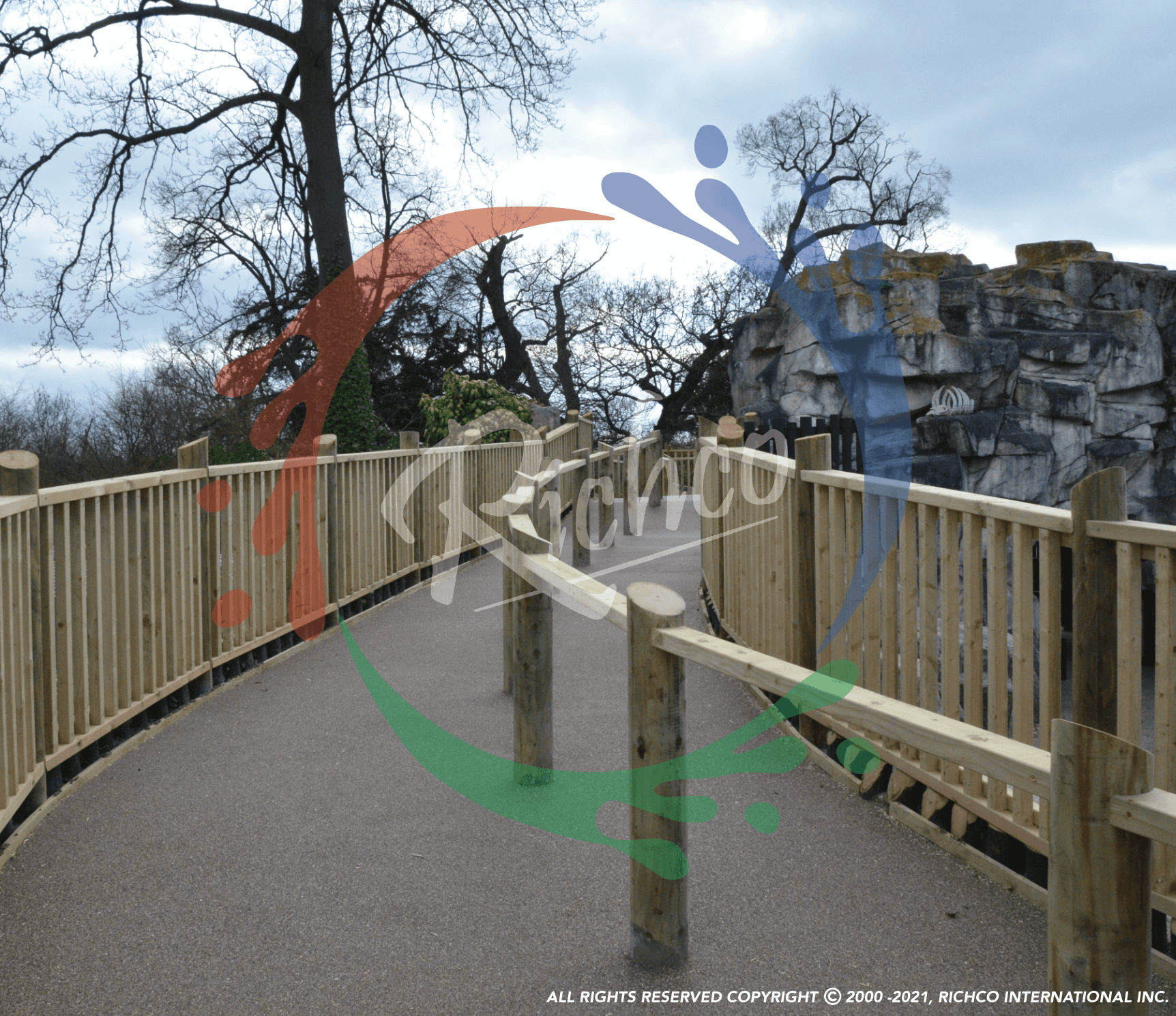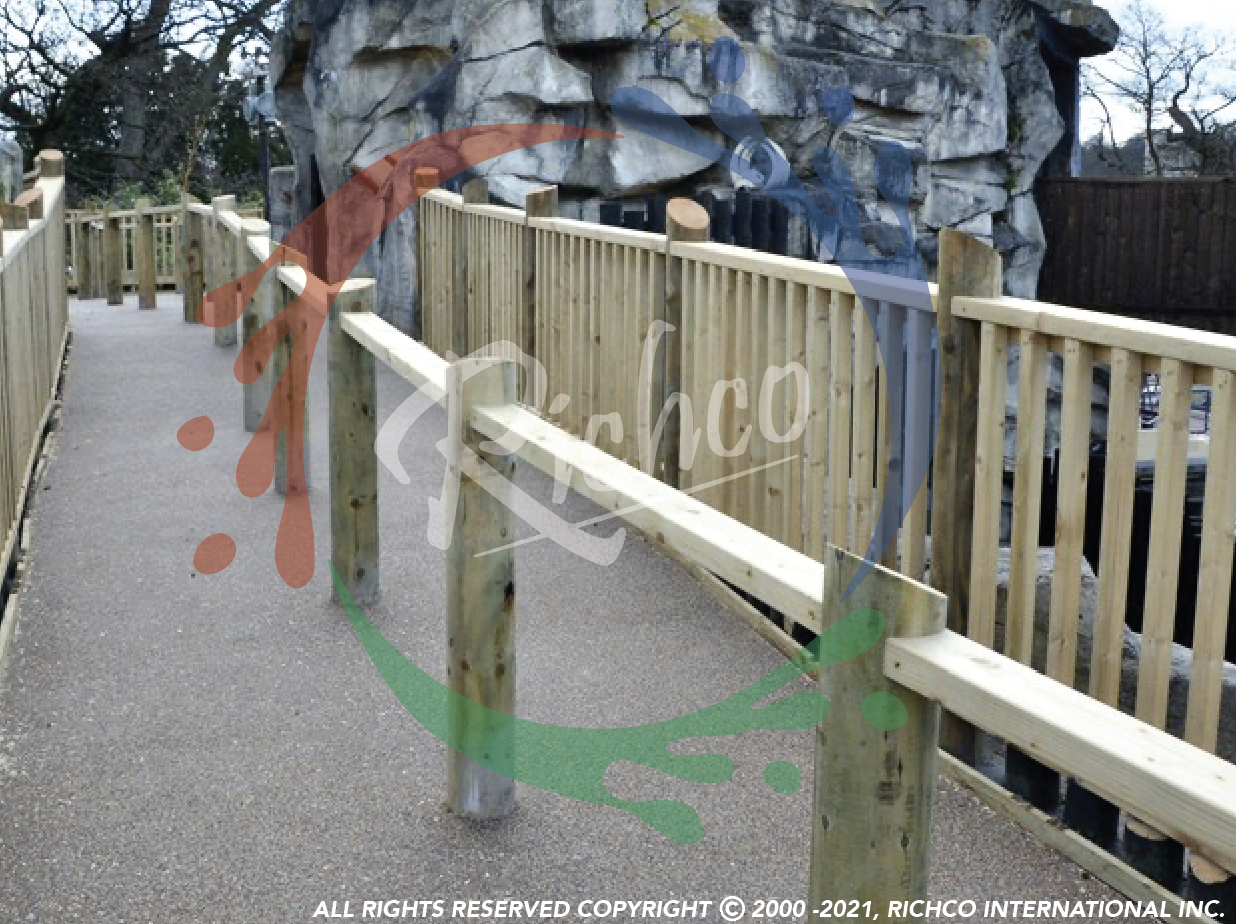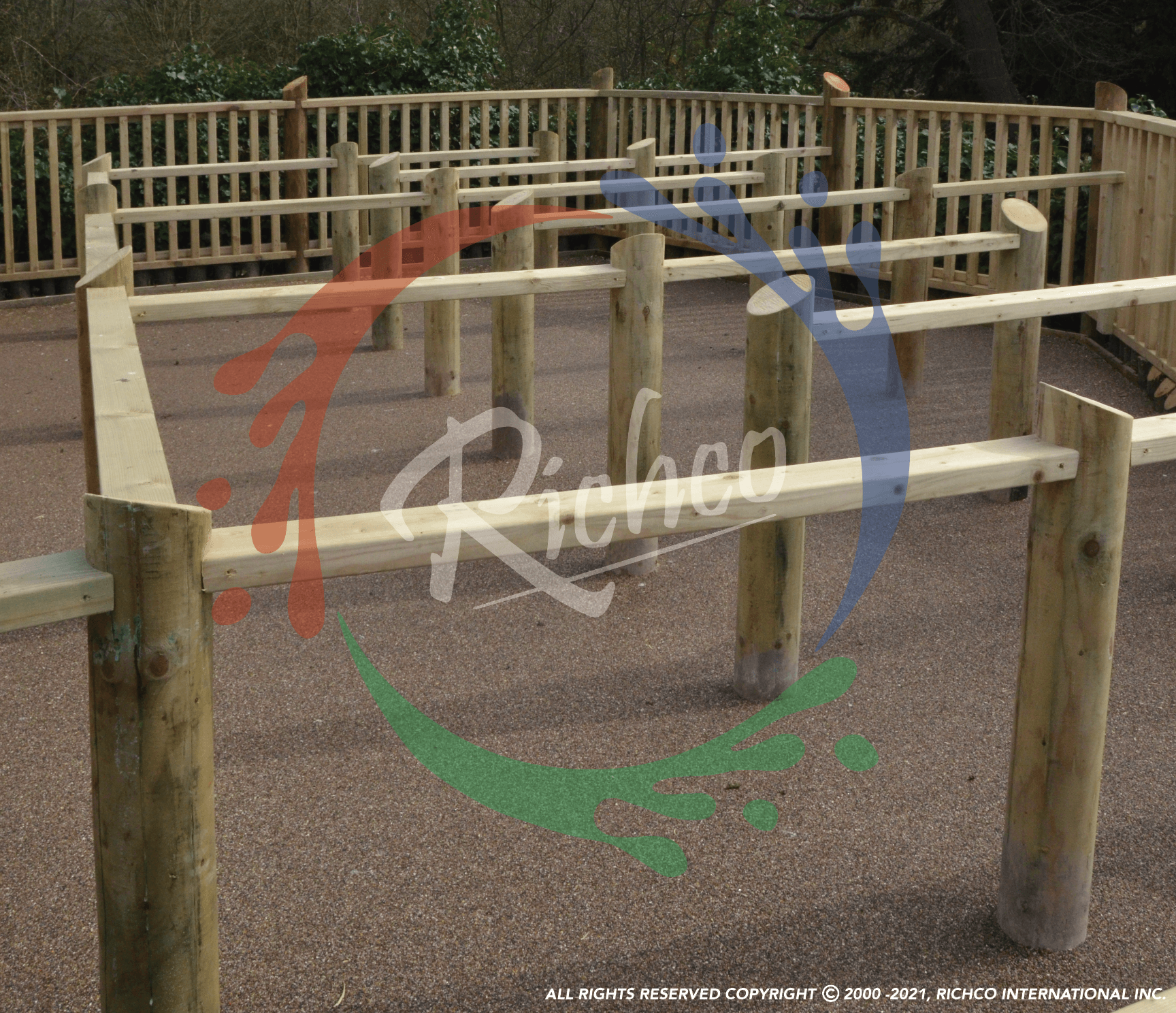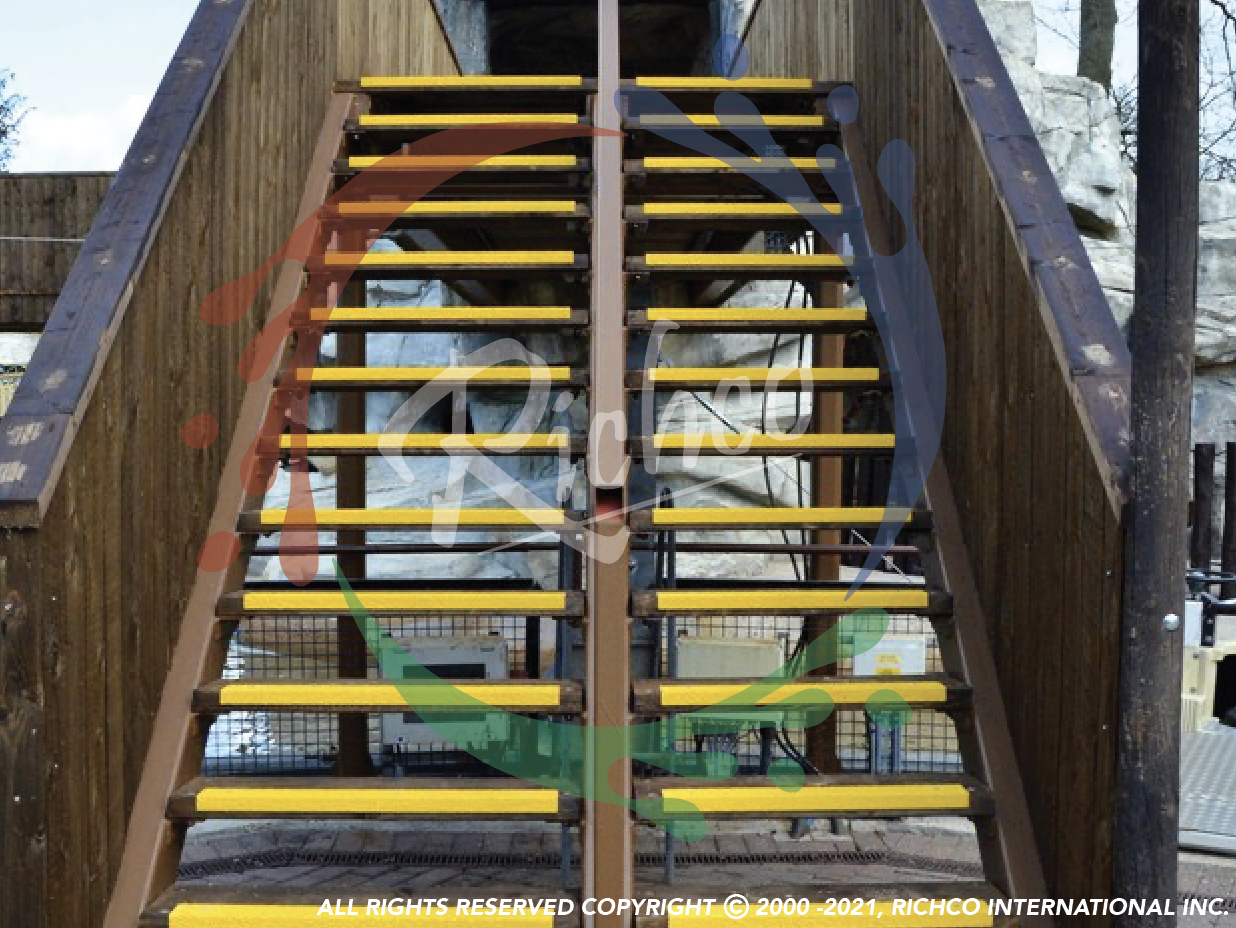 Wave Surfer is where riders swing round on a gondola suspended over water, trying to avoid jets of water activated by spectators.  Richco were advised that the waiting/queuing area and wooden decking were becoming slippery in the wet and damp weather.  The waiting / queuing area needed to have the look of a sandy beach whilst the wooden decking needed to maintain the appearance of the wood.
​The Richco application team carried out surface preparation to the cement waiting / queuing area and then applied a suitable primer.  Preparation was carried out to the wooden decking using Dino Grip wood deck cleaner which is specially formulated to clean the wooden decking without removing any color stain or varnish.  Once the floor had been fully prepared and left to completely dry, the Richco application team then applied Richco Surface Dressing to the waiting / queuing area and Dino Grip Anti Slip Decking Strips in black to the wooden decking.
Richco Surface Dressing is a decorative natural looking stone system, which is ideal for the use on walkways, ramps and steps.  It provides an attractive, hard wearing, low maintenance surface using range of natural aggregates.
Dino Grip Non-slip Decking Strips are prefabricated fiberglass non-slip strips which are pre-drilled.  These are simply fixed into place using stainless steel screws. The finished areas met with the client's requirements by providing an anti-slip surface whilst maintaining the appearance of the wooden decking and creating a themed finish as requested.