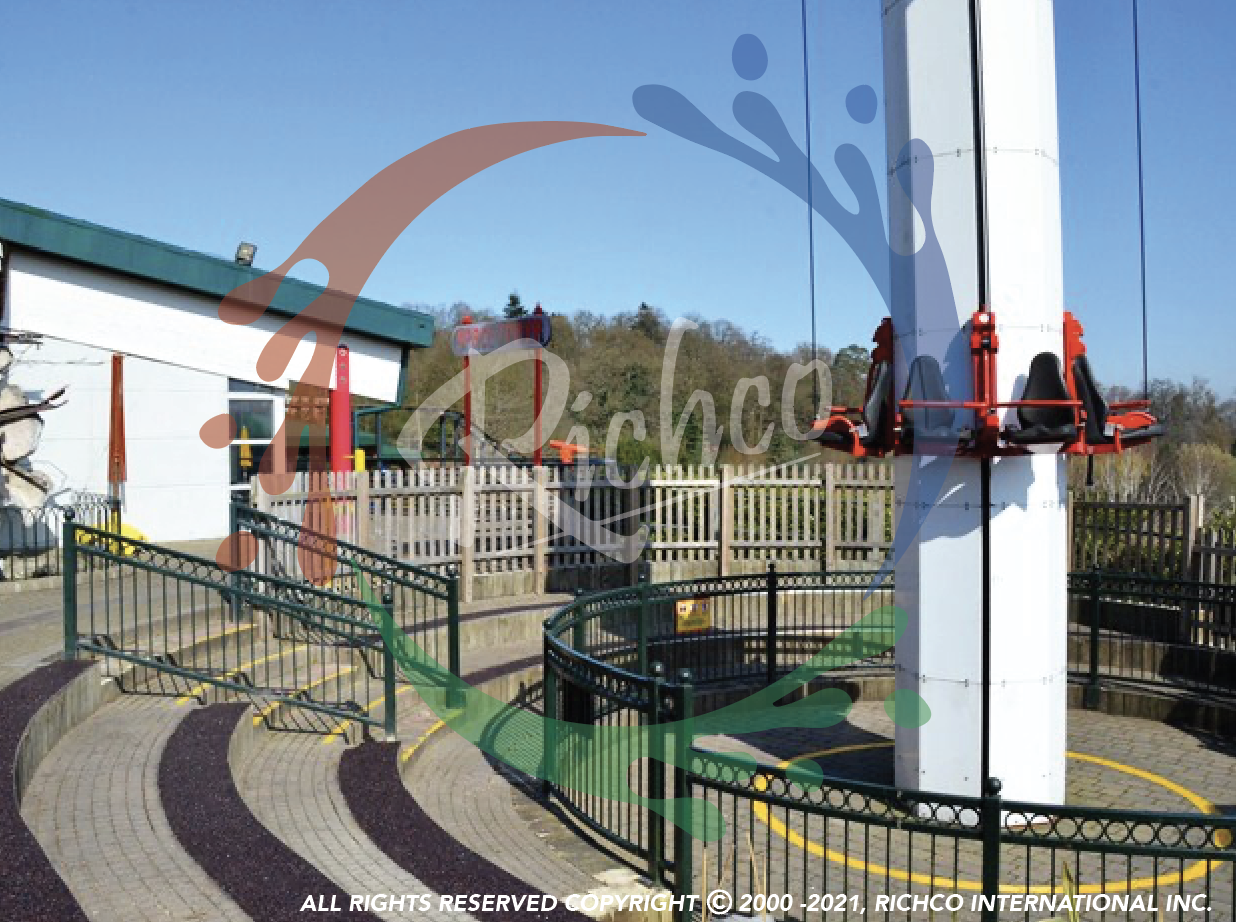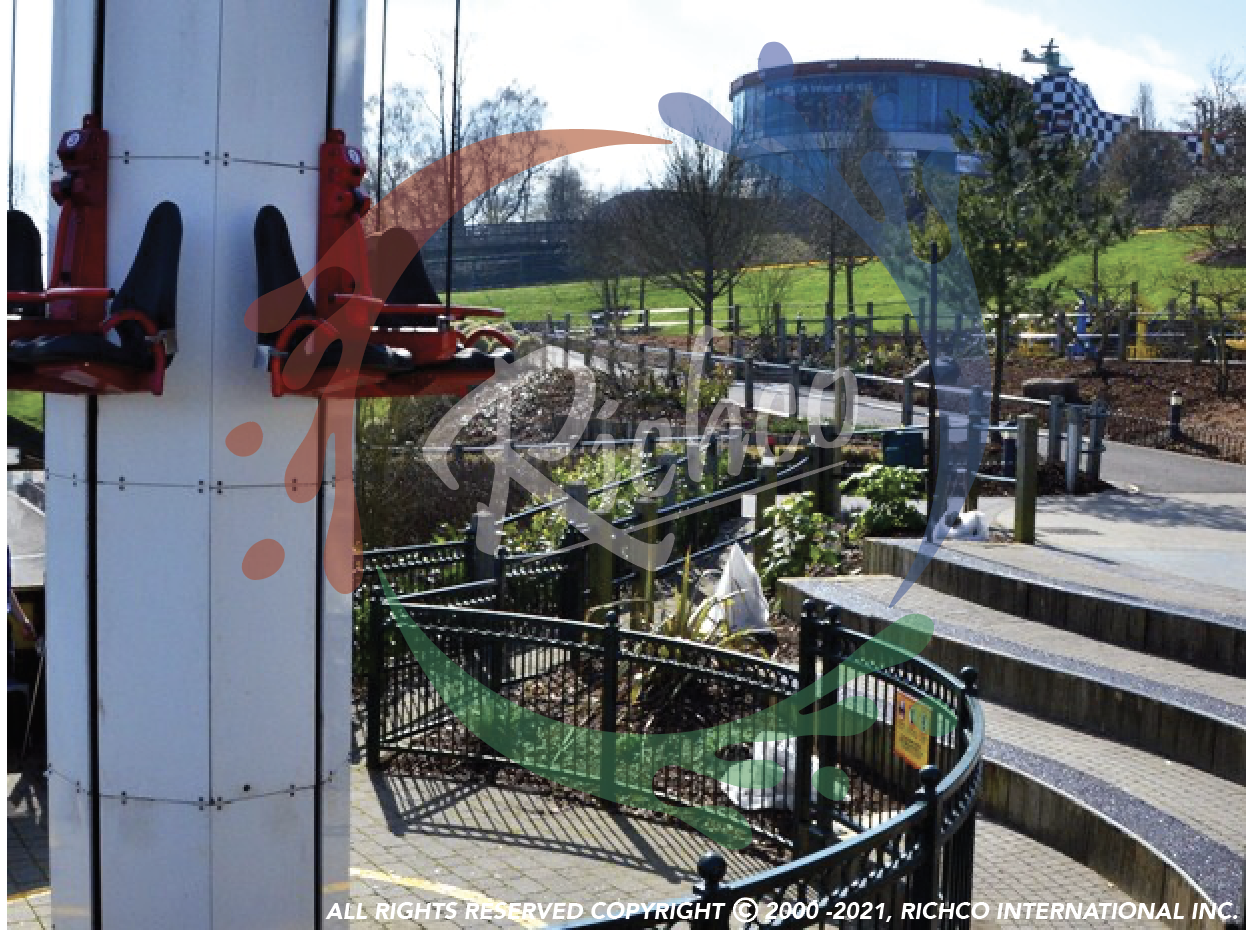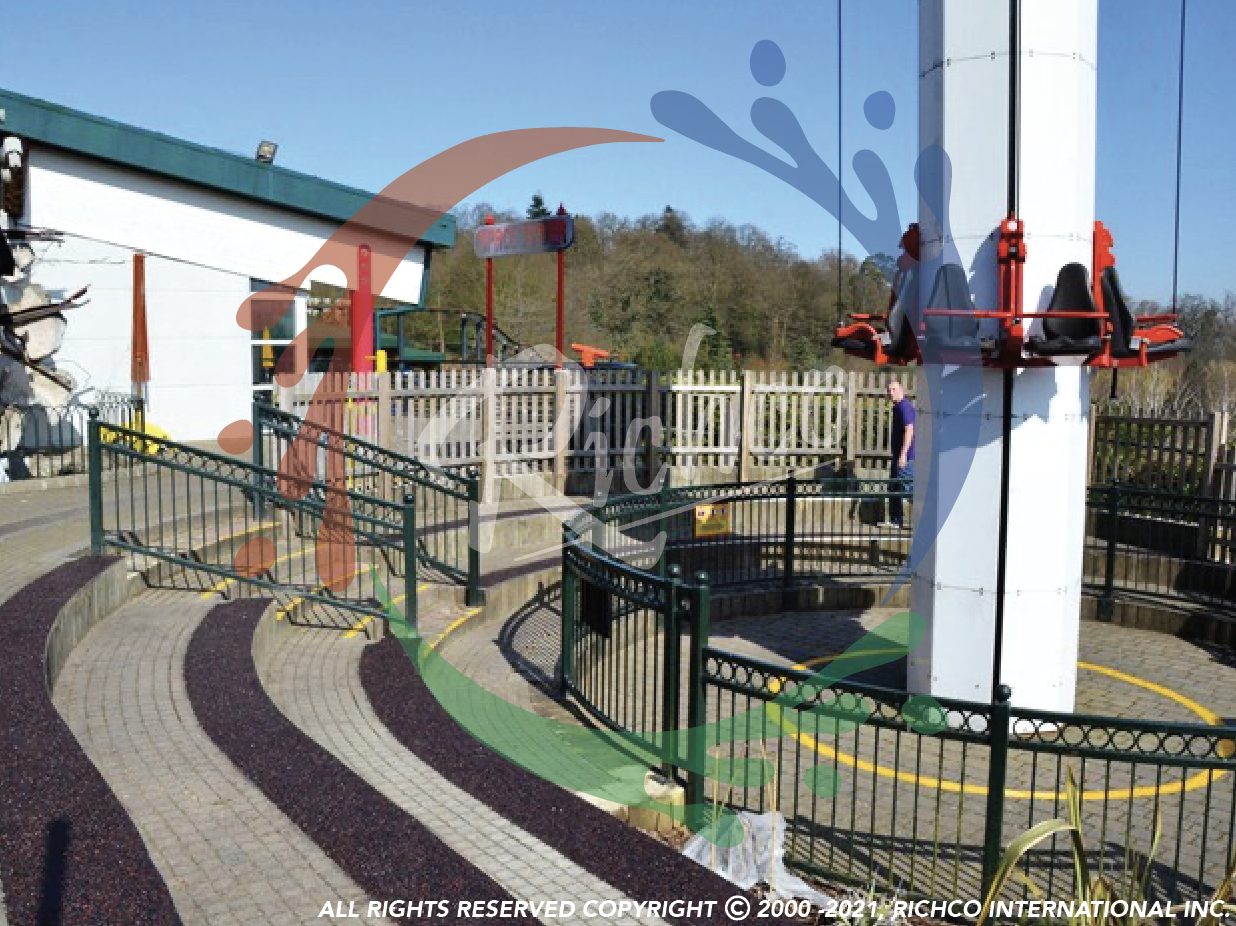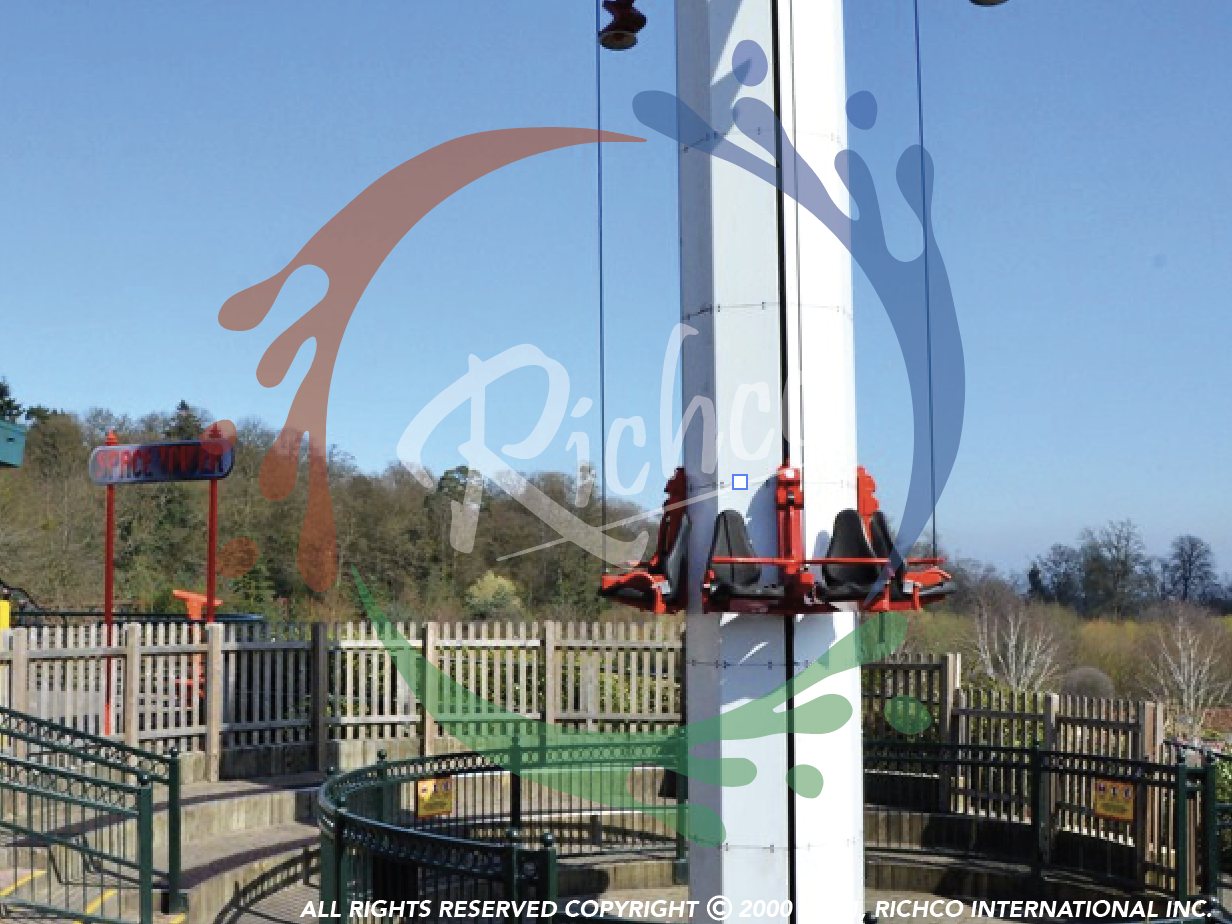 Space Tower is a ride located in The Imagination center and allows intrepid explorers to pull themselves up to the top of the tower where an alien spaceship is hovering. Let go of the cable to descend gently and safely back to earth.  
Richco were advised that the paved seating and viewing area needed to a system to allow visitors to sit in comfort. The Richco application team carried out the surface preparation and then installed Richco Rubber Top in a black and red mix.   
The finished area met with the client's requirements by providing a comfortable seating and viewing area for visitors and riders of the Space Tower.