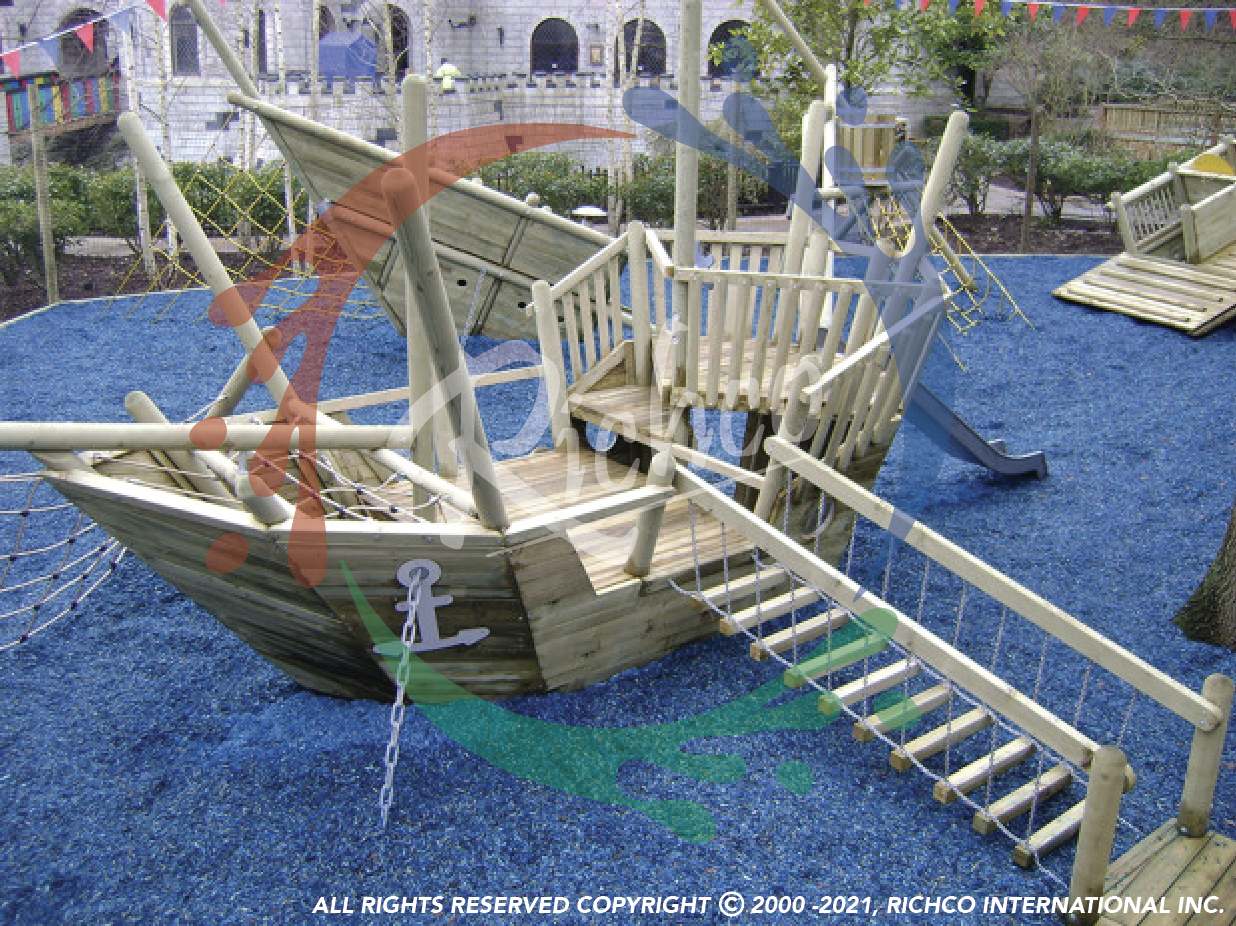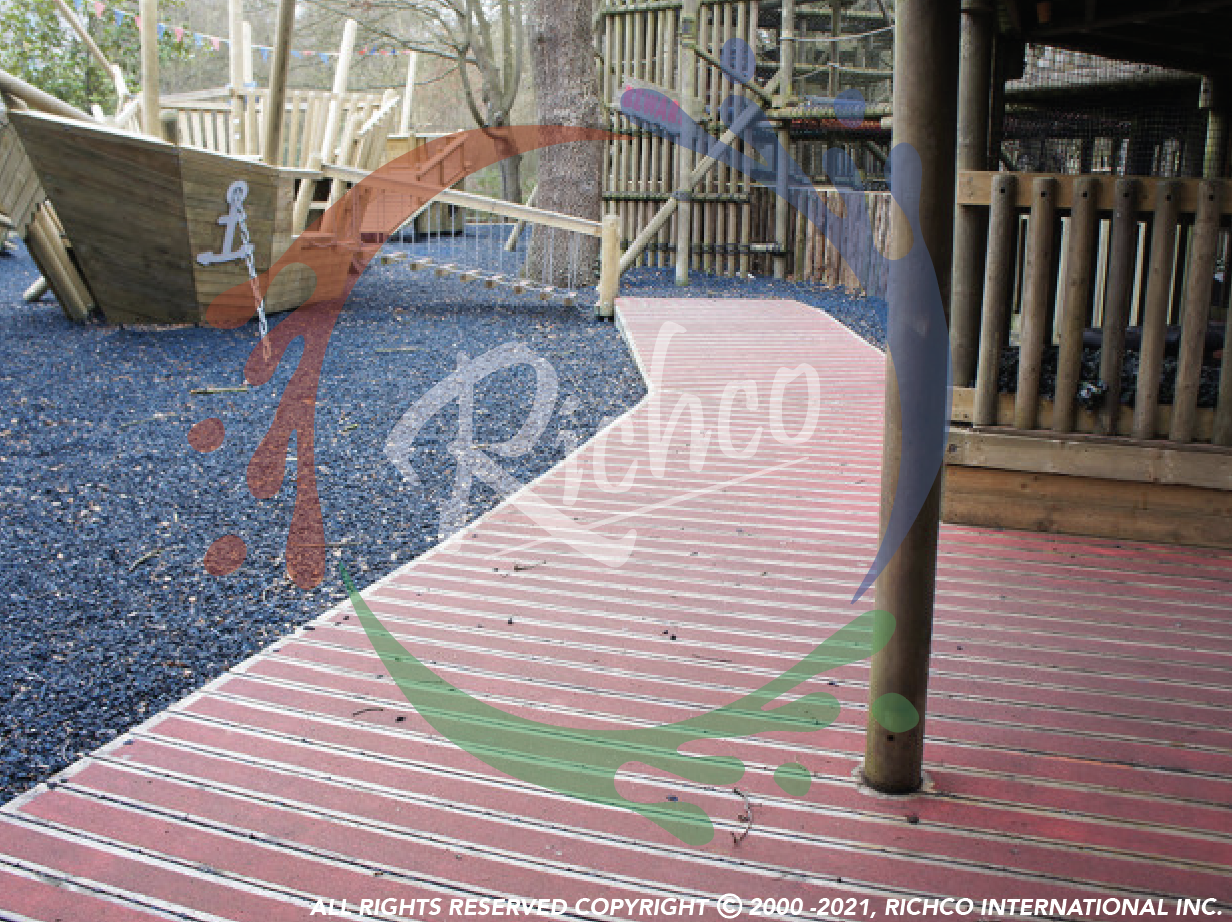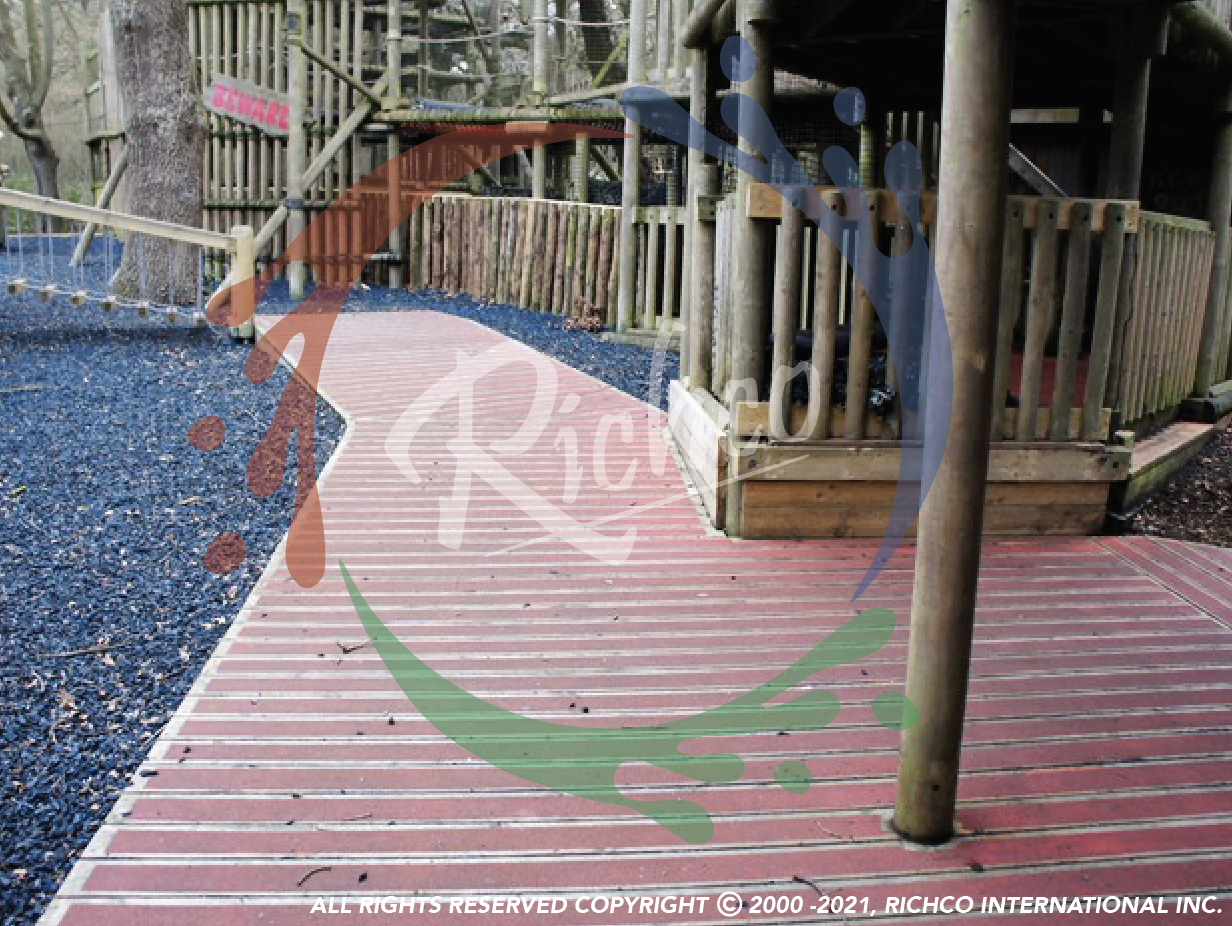 Pirates Training Camp is a multi-level wood and rope climbing play area based on a pirate ship. It is designed for children of all ages.  Richco were advised that the entrance flooring area required a smooth beach theme. Richco were also advised that the wooden decking area was becoming slippery in the wet and needed a colorful anti-slip solution. 
The Richco application team carried out the surface preparation and then install Richco Imprinted Quartz system to the entrance and Richco Wood Deck in red to the decking areas.   
The finished area met with the client's requirements by providing a themed entrance area to the Pirates Training Camp and an anti-slip colorful solution for the wooden decking.