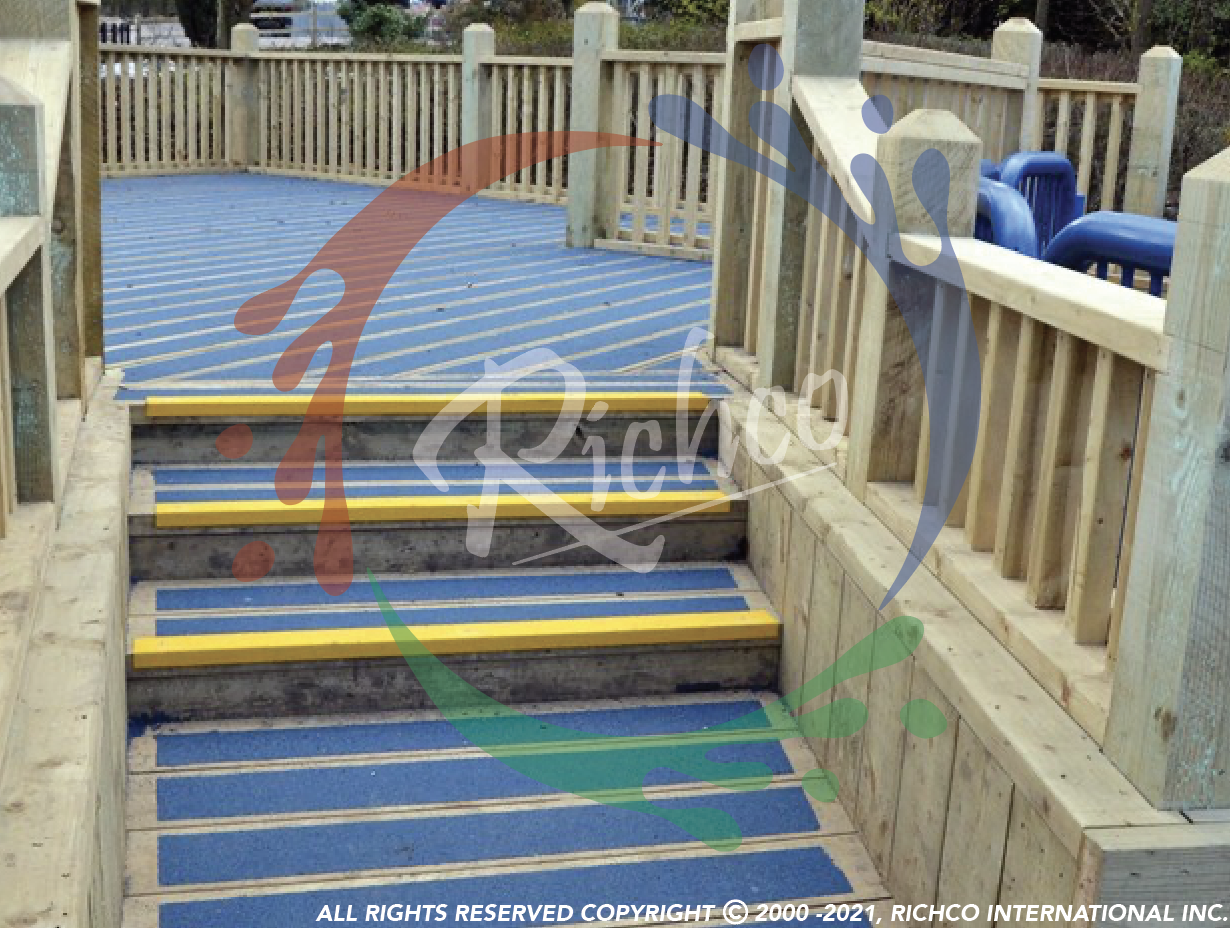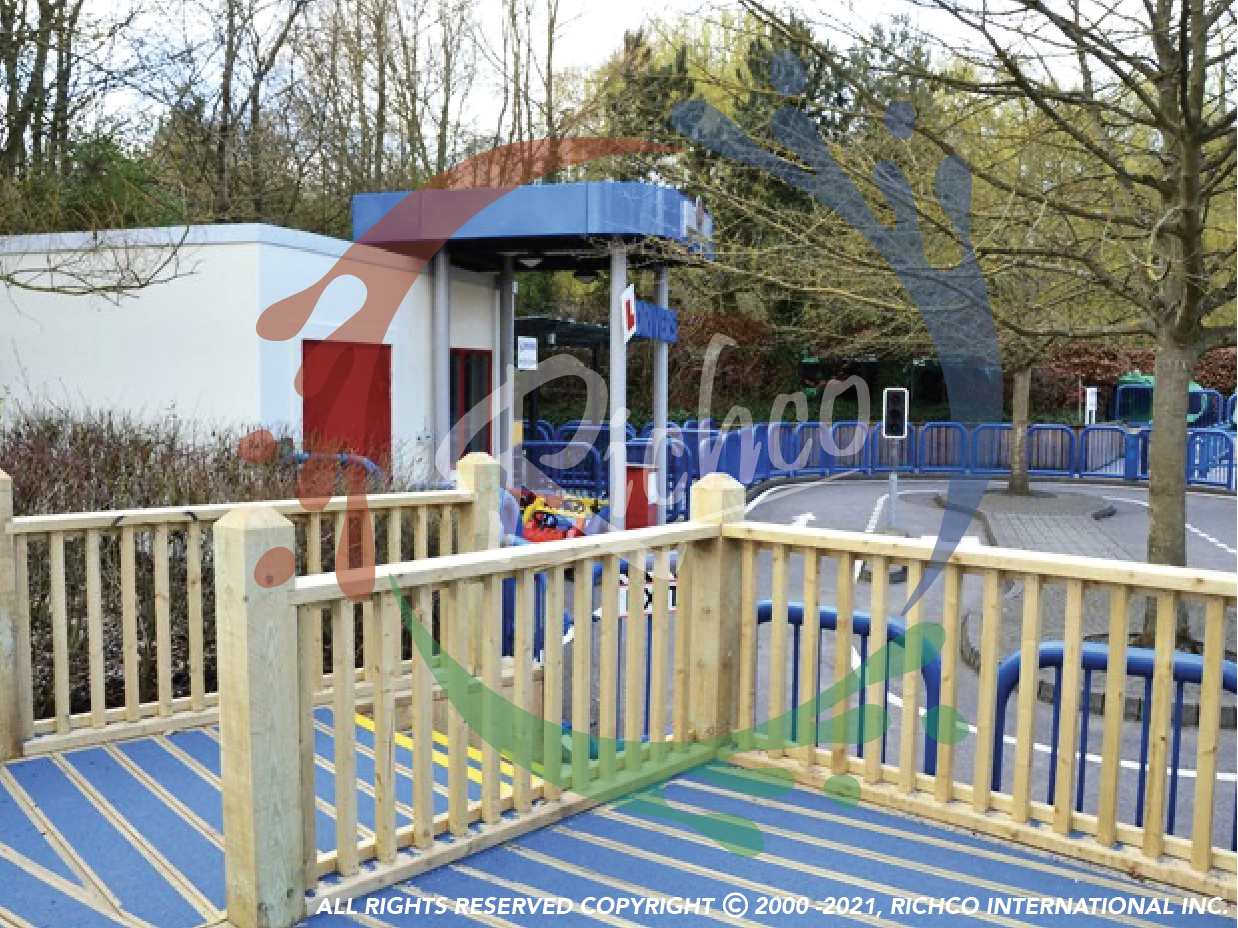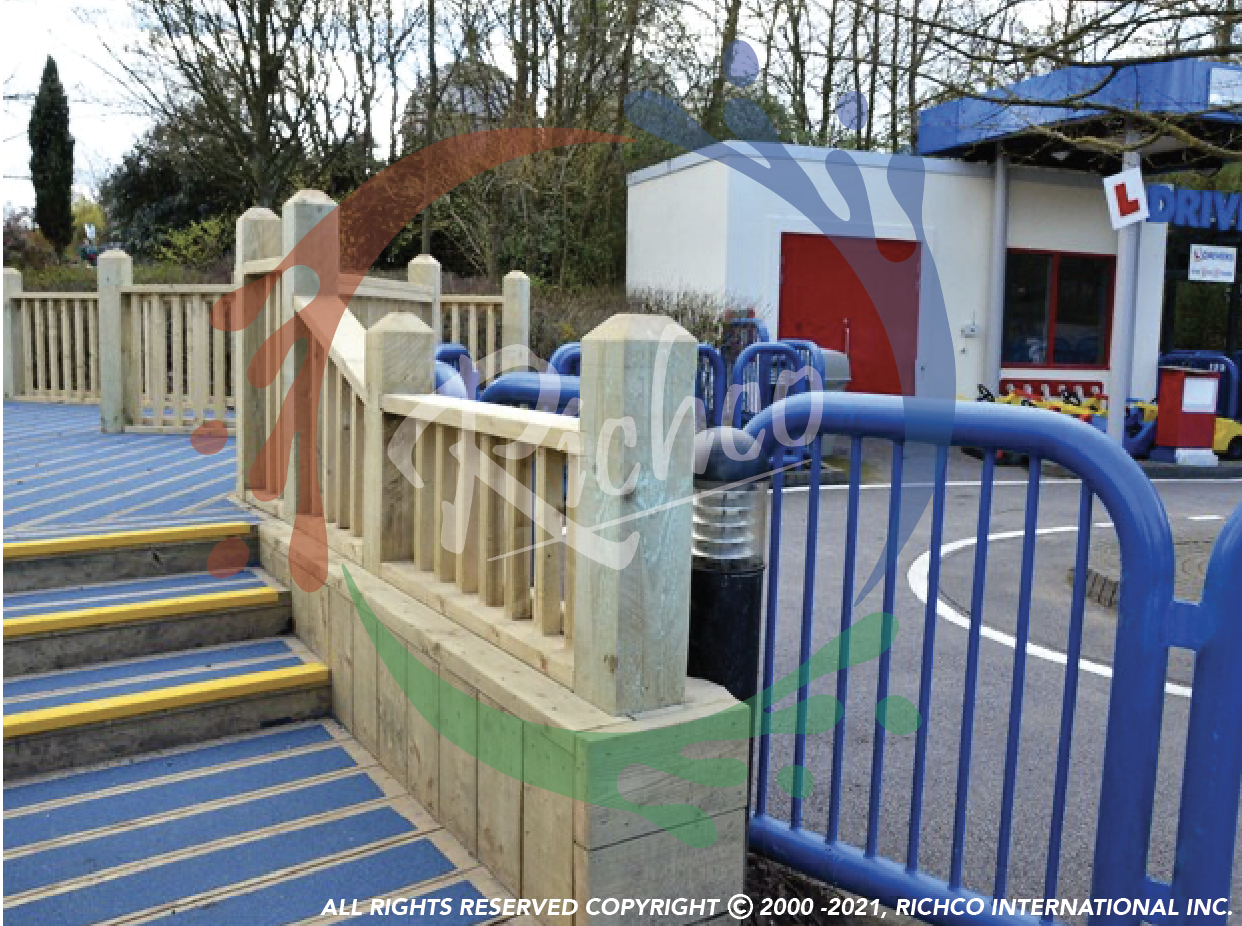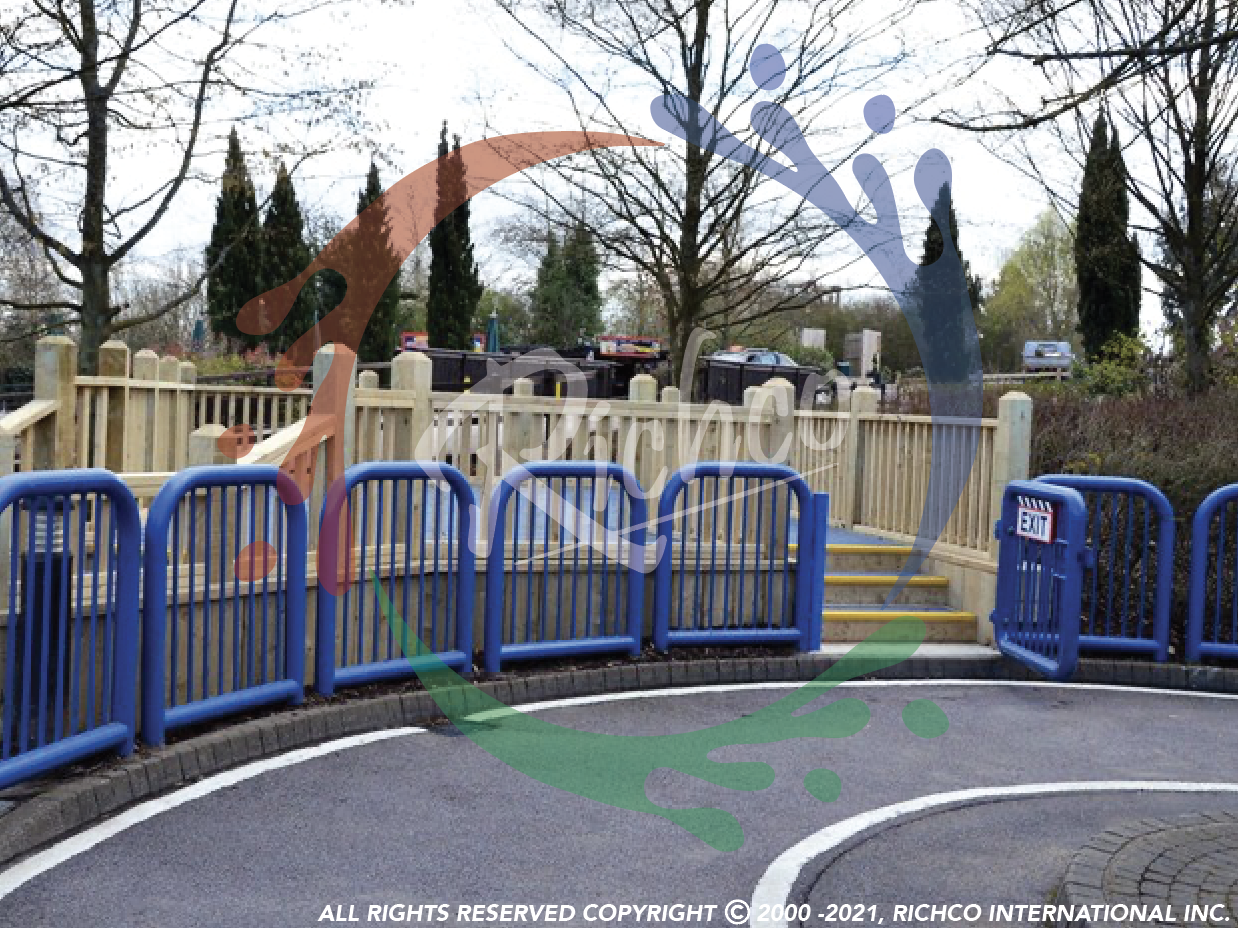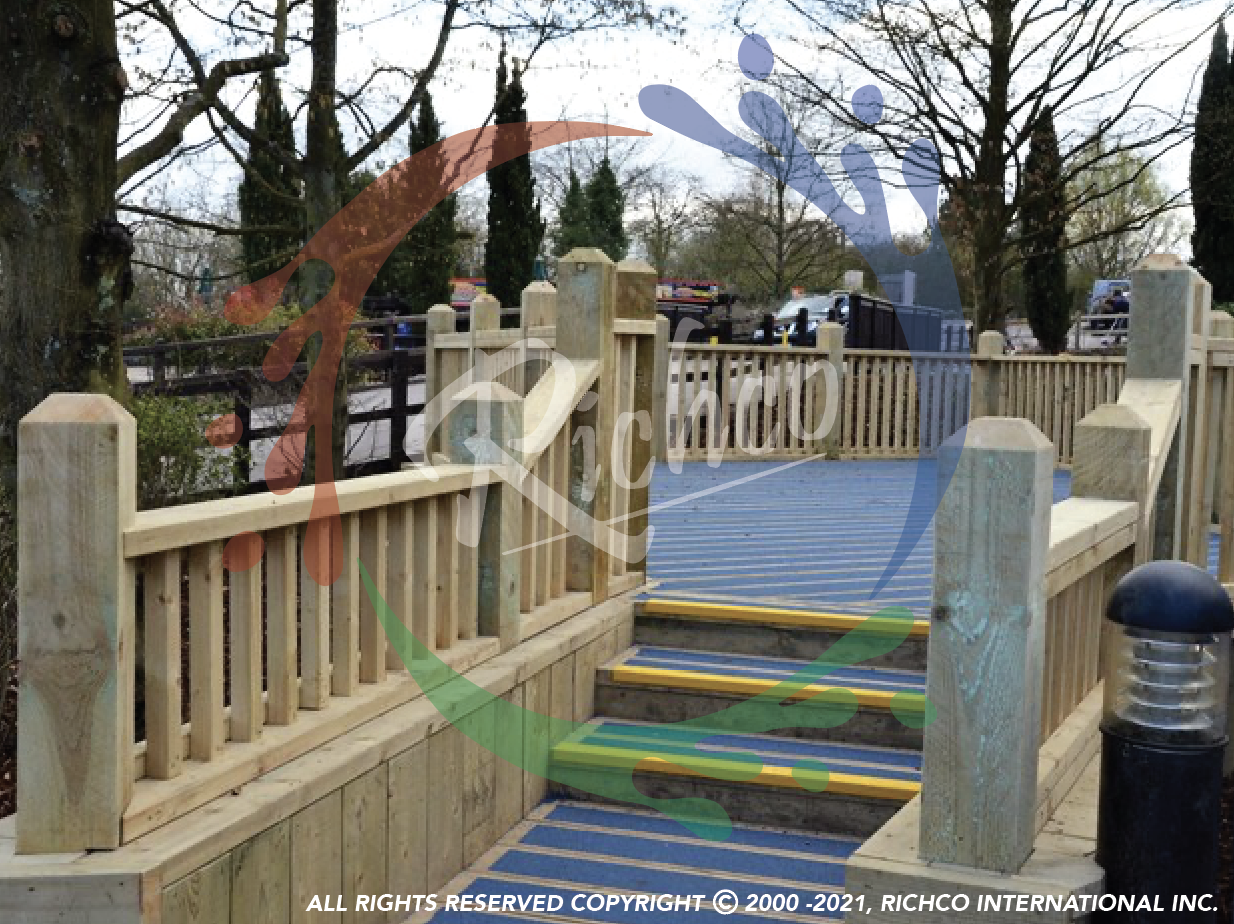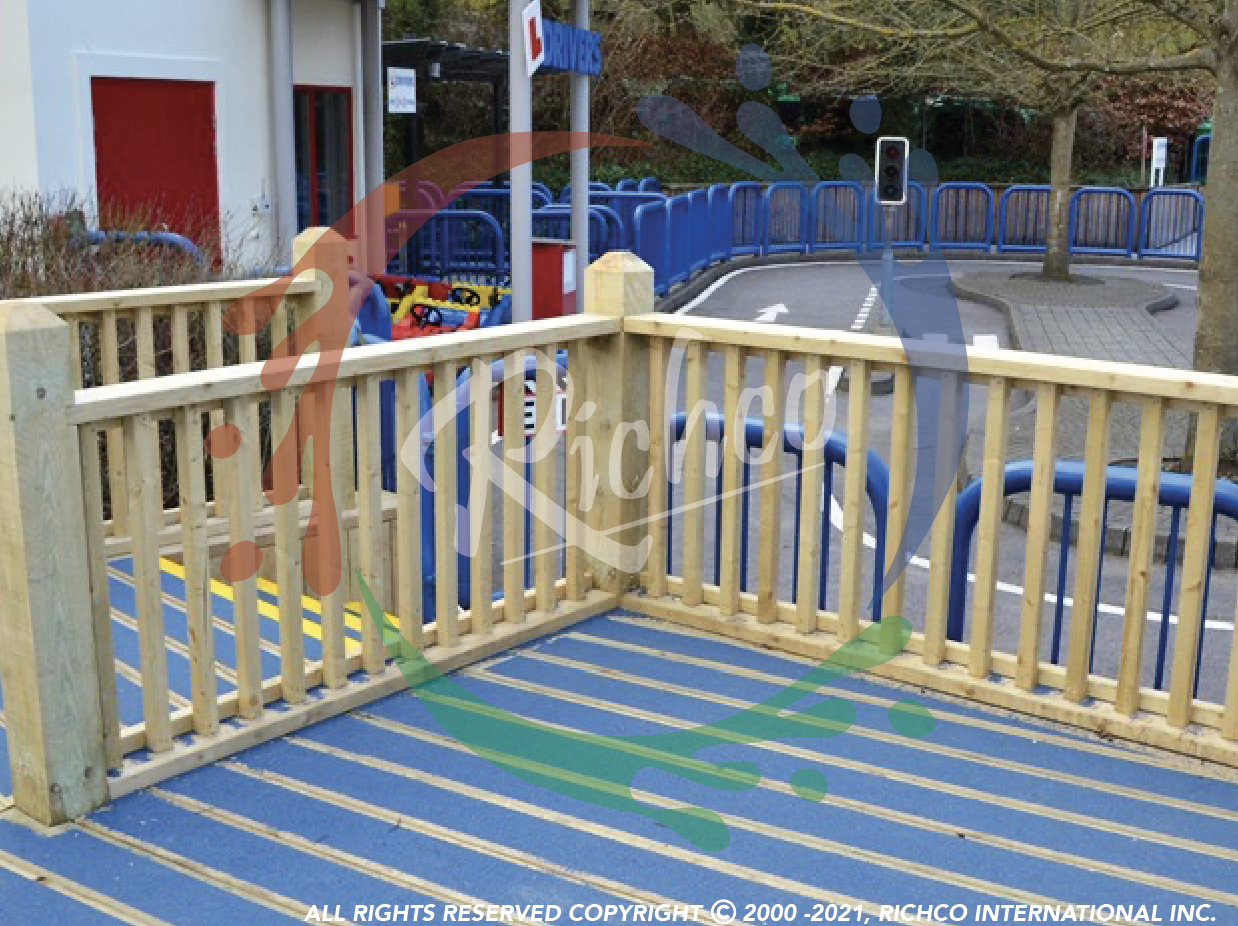 Traffic area is themed around transport and features the popular and L-Drivers School.  It is open to children aged between 3 and 5, featuring smaller cars with a single pedal.  Before taking to the wheel, children watch an instructional video and at the end all the children earn their very own LEGOLAND driving license.  Richco were advised that the wooden decking viewing area within the L-Drivers School area became slippery especially in the wet.
The Richco application team carried out surface preparation to the wooden decking using Dino Grip wood deck cleaner as well as applying a suitable primer. Once the floor had been fully prepared and primed, the Richco application team then applied Richco Wood Deck in Blue as well as Dino Grip Anti Slip Stair Nosings in Yellow.
Richco Wood Deck is a decorative anti slip decking system specifically designed for application onto wooden decking surfaces. It provides an attractive, hard wearing and anti-slip surface. Dino Grip Stair Nosings offer an anti-slip solution for any step edge. They can be fitted to almost any step without creating a trip hazard and providing an anti-slip surface. The finished decking met with the client's requirements by providing an anti-slip surface and contrasting colored nosing to the stair edges.