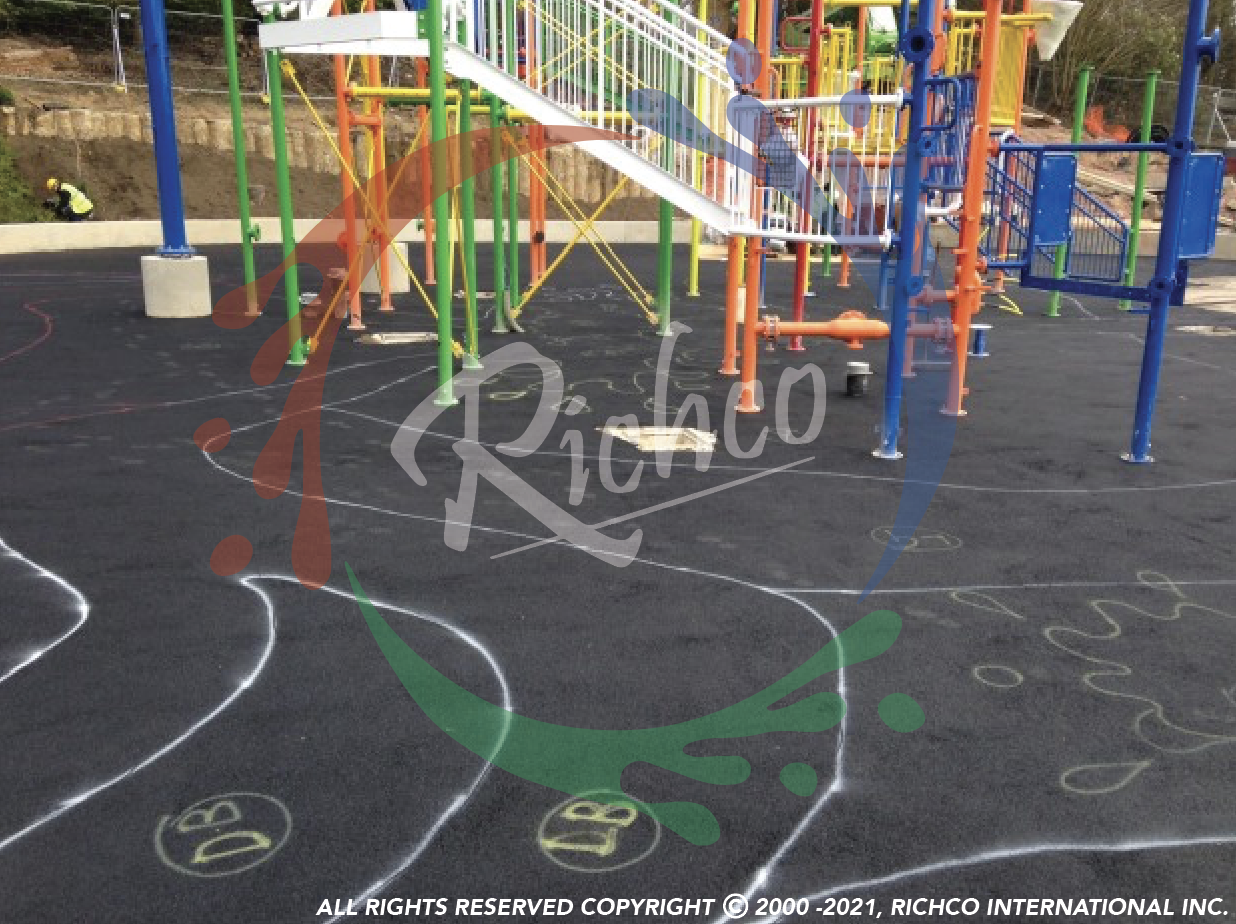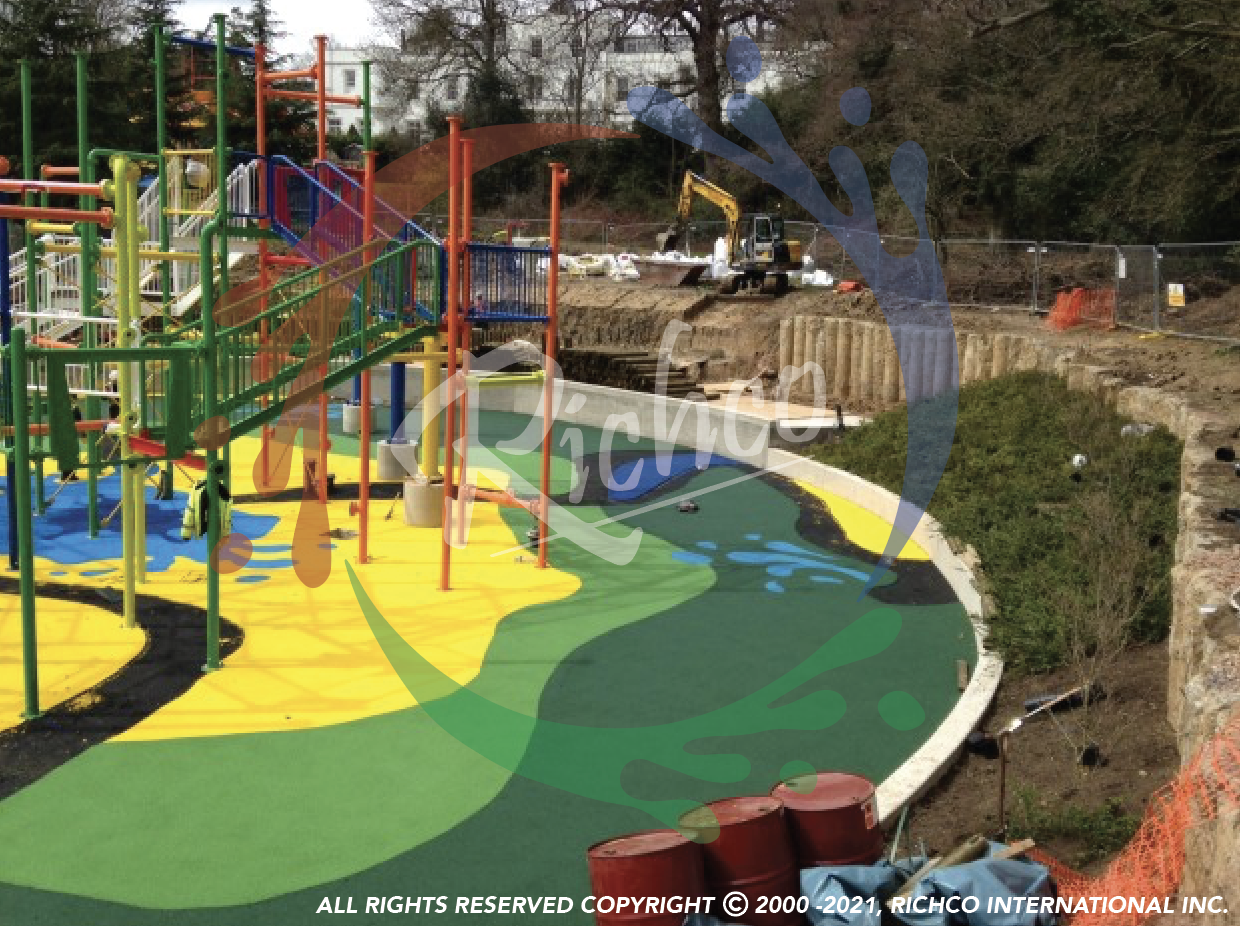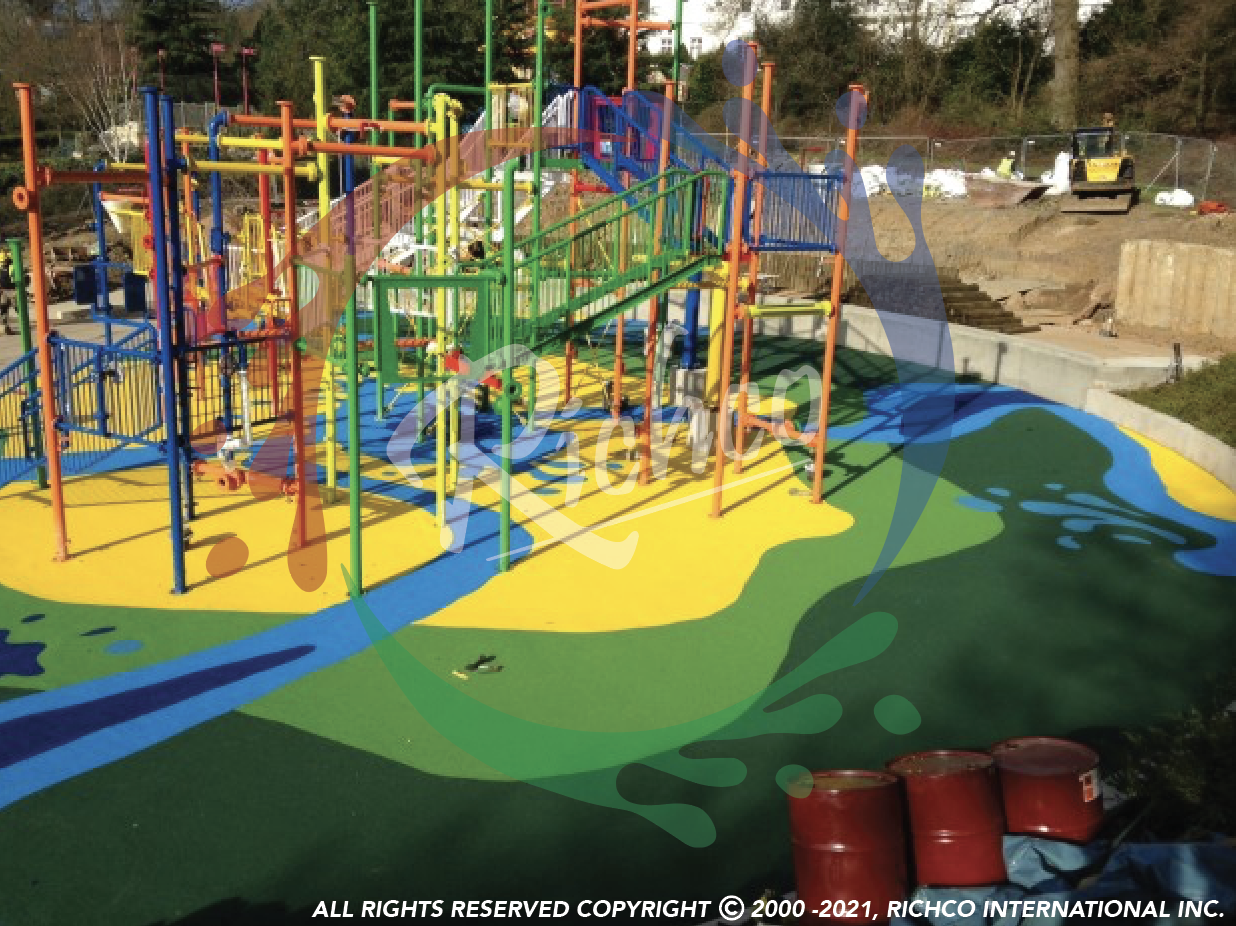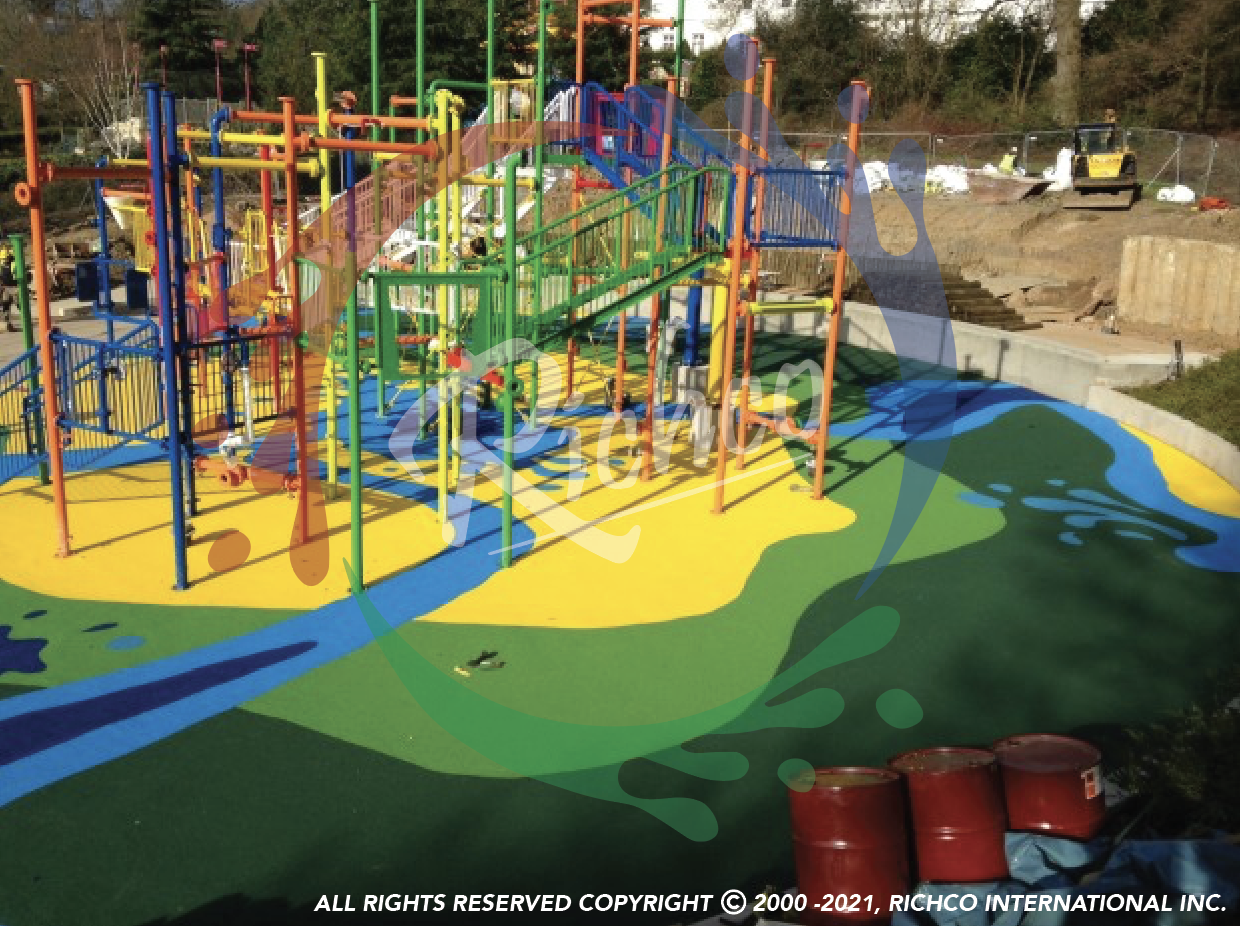 Duplo Splash Safari is the ultimate wet play environment for little ones, Duplo Drench Towers is the largest water structure in the UK and Brickville is where the landscape is designed for exploring and imaginative play. Prior to the opening of the new Duplo Valley, Richco was approached by Legoland to design and install the new Duplo wet pour safety floor surfacing. Richco was initially given a concept idea by Merlin whereby Richco had to work closely with Merlin's designers to come up with a design which could be achievable on the project. 
The project measured approximately 1500 square metres which was being built over two levels. The design of the new wet pour system consisted of seven different colours which had animal feet incorporated within the design in the lower Splash Zoo area. Due to the different restraints onsite – Richco had to work around very tight time schedules to have it completed on-time – ready for the installation of the play equipment. Richco met their targets on this particular project and succeeded in the installation of the wet pour system (to an area measuring approximately 1500 square metres) over a period of just 14 days. 
The finished project met with the clients' requirements by providing a high standard of workmanship and ensuring that the project was completed within the tight deadlines.