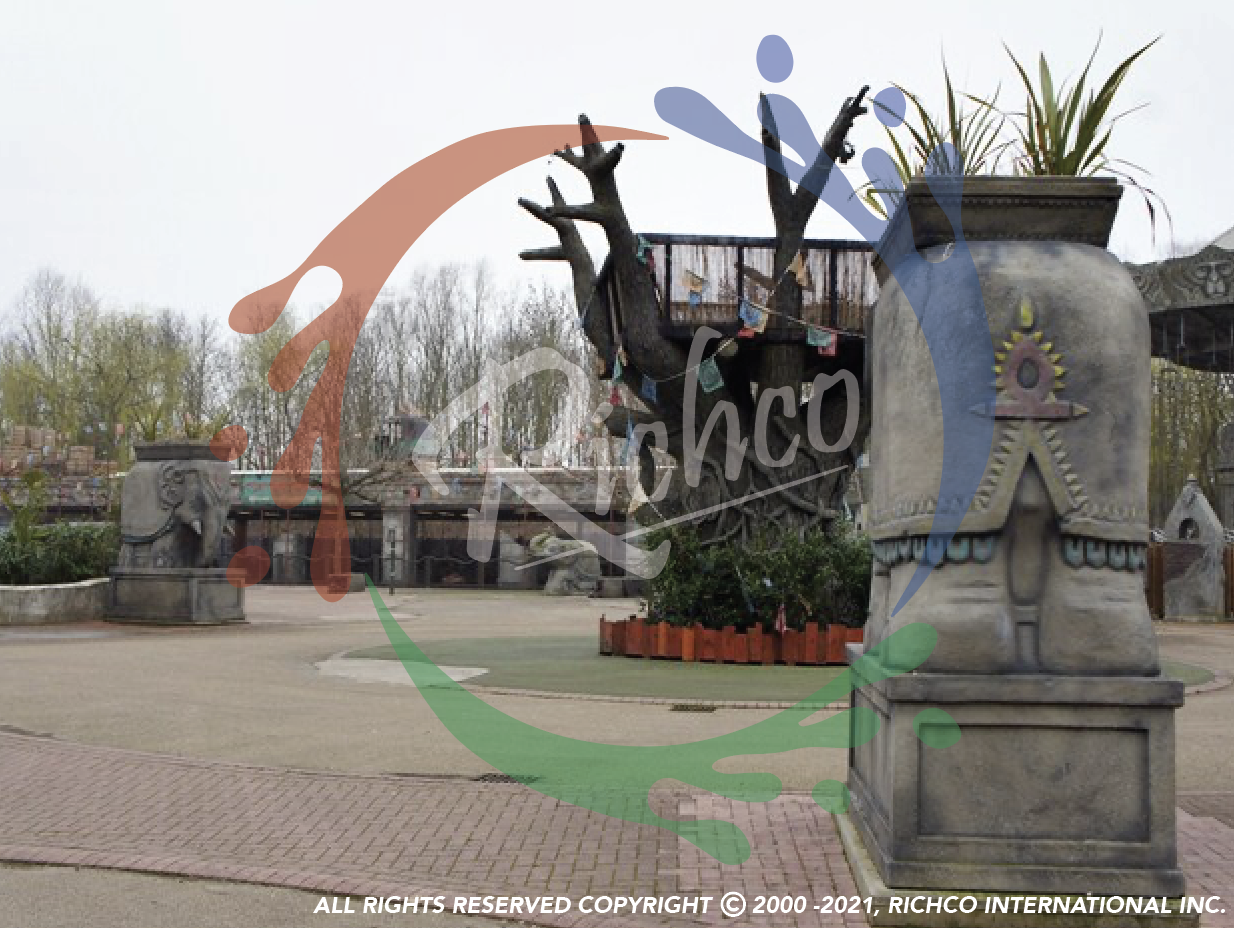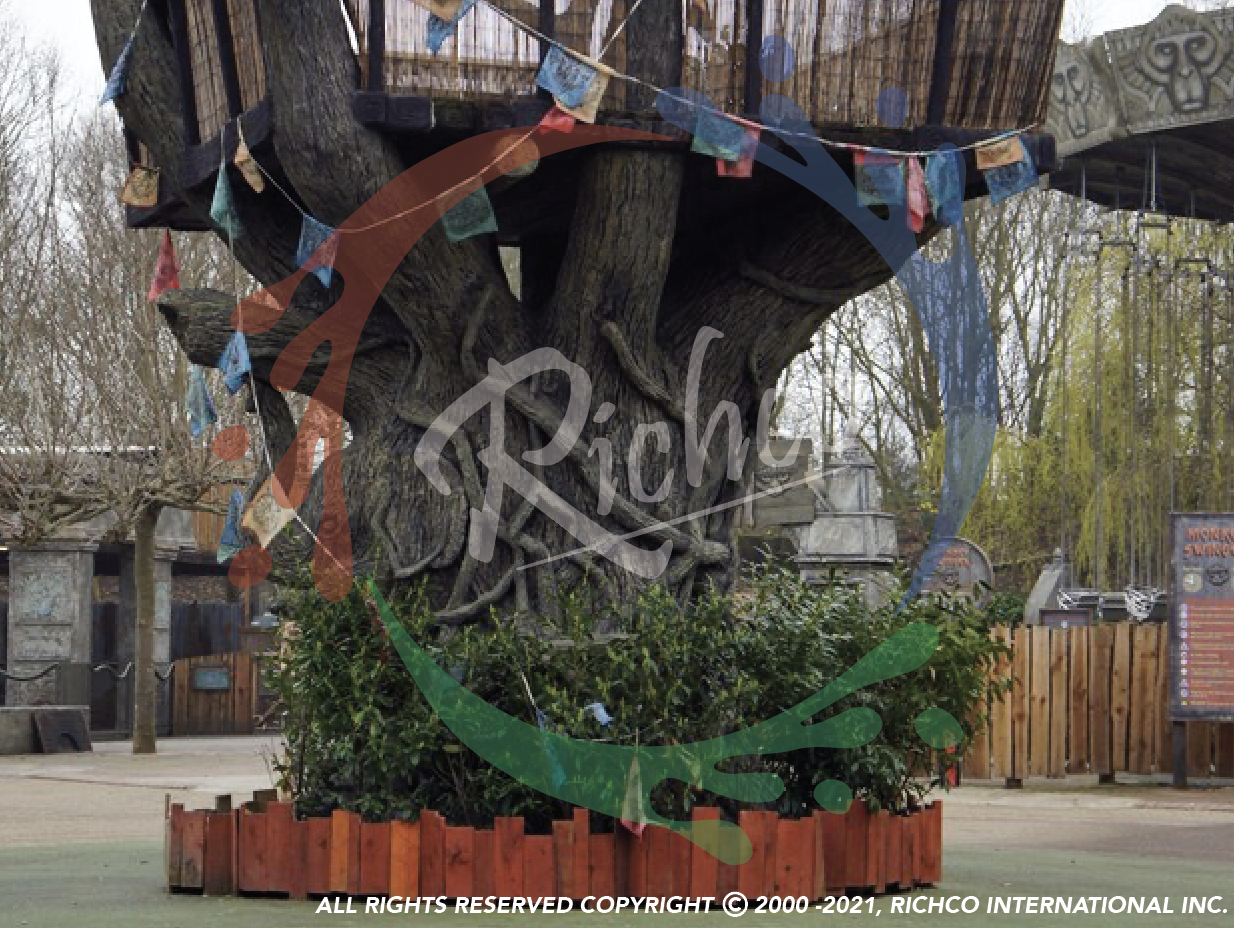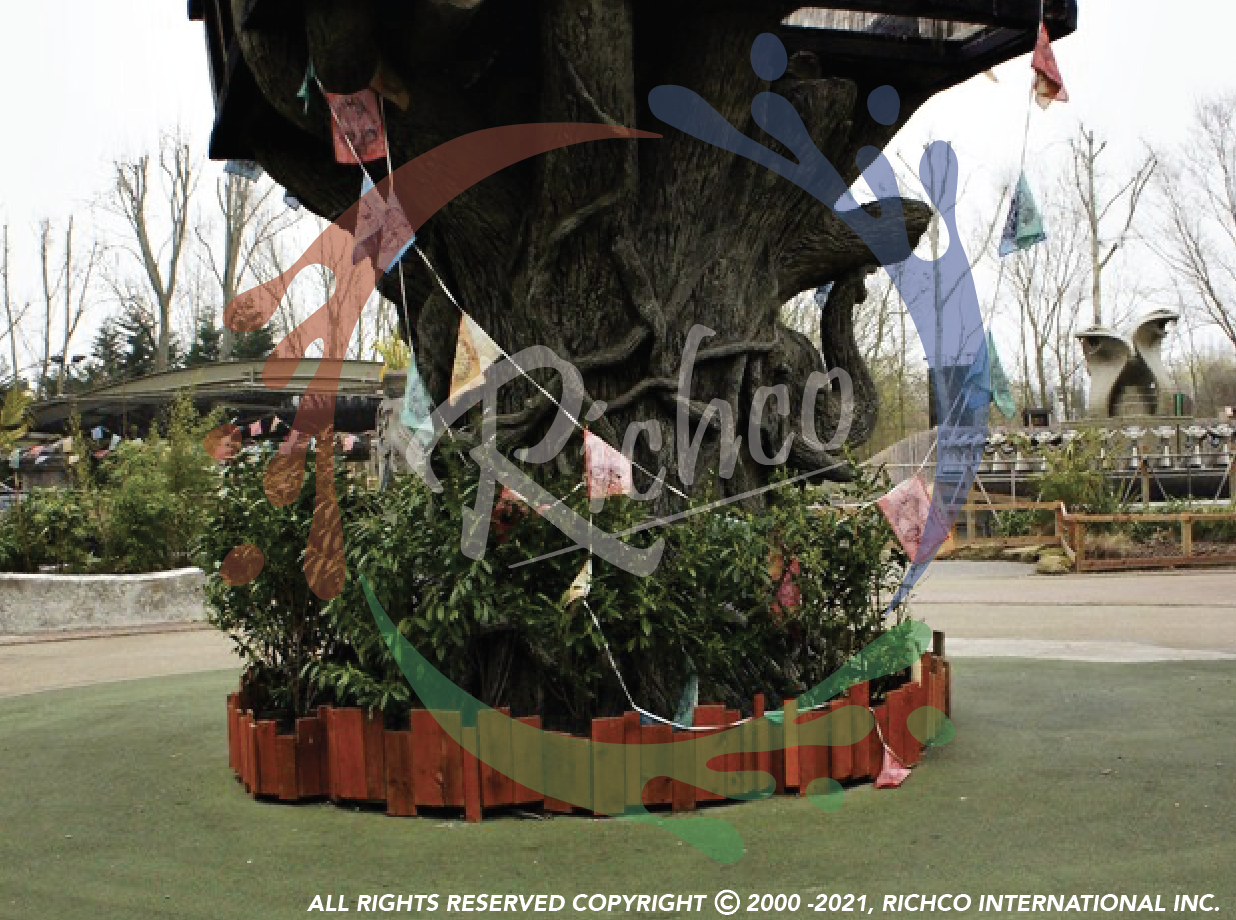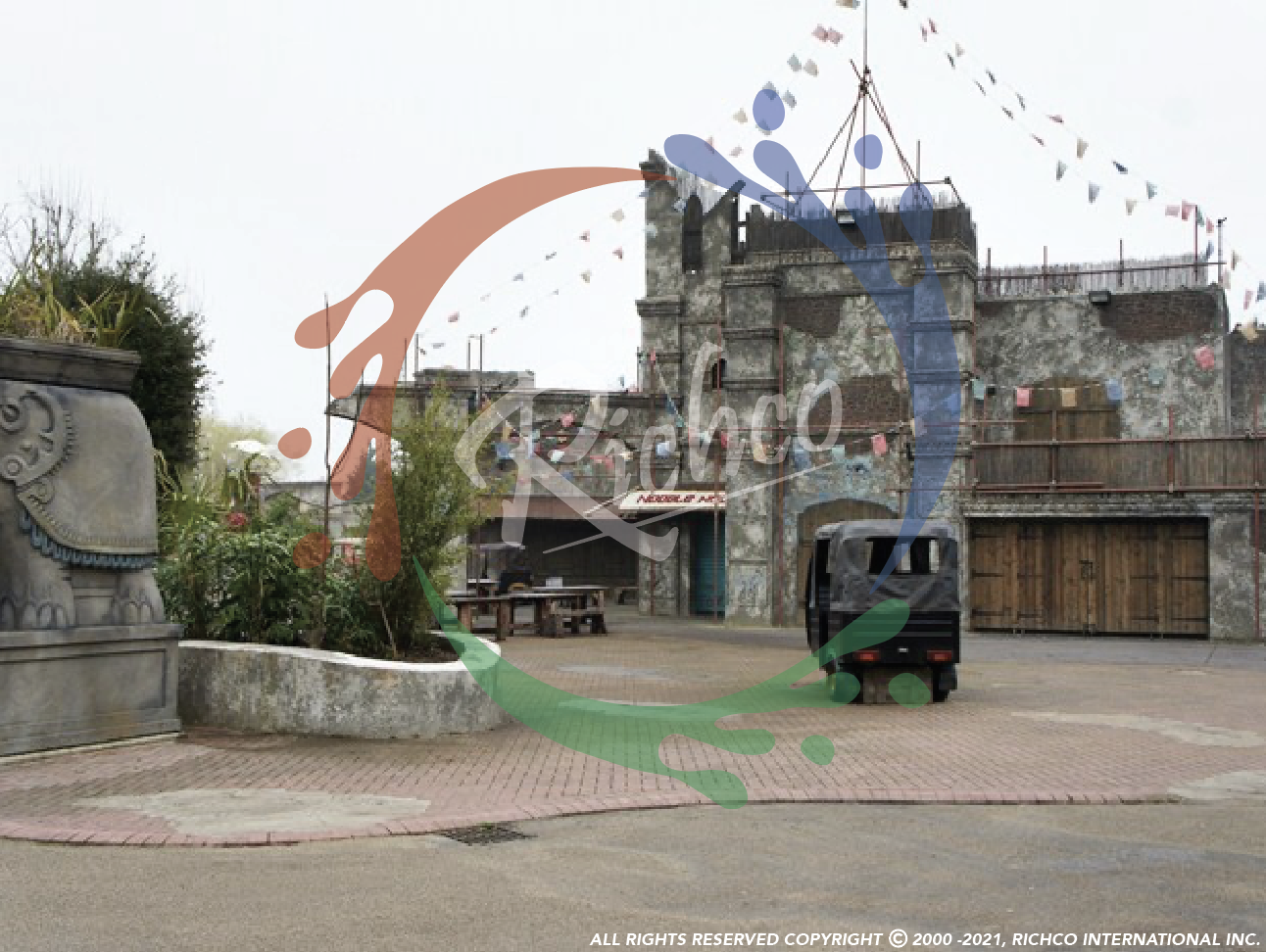 Wild Asia is where families can navigate their way through fallen temples a lost land rumored to channel supernatural powers of sacred animals.  Richco were advised that the Wild Asia's floor area needed to resemble the rustic look and feel of Asia. 
The Richco application team carried out preparation and installed Richco Imprinted Quartz to various areas. The Imprinted Quartz was stamped with various patterns and molds to give the effect of cracked concrete, animal footprints and tire treads. 
The finished flooring area met with the client's requirements by providing a perfectly themed area that is hard wearing, long lasting and provides anti slip properties.