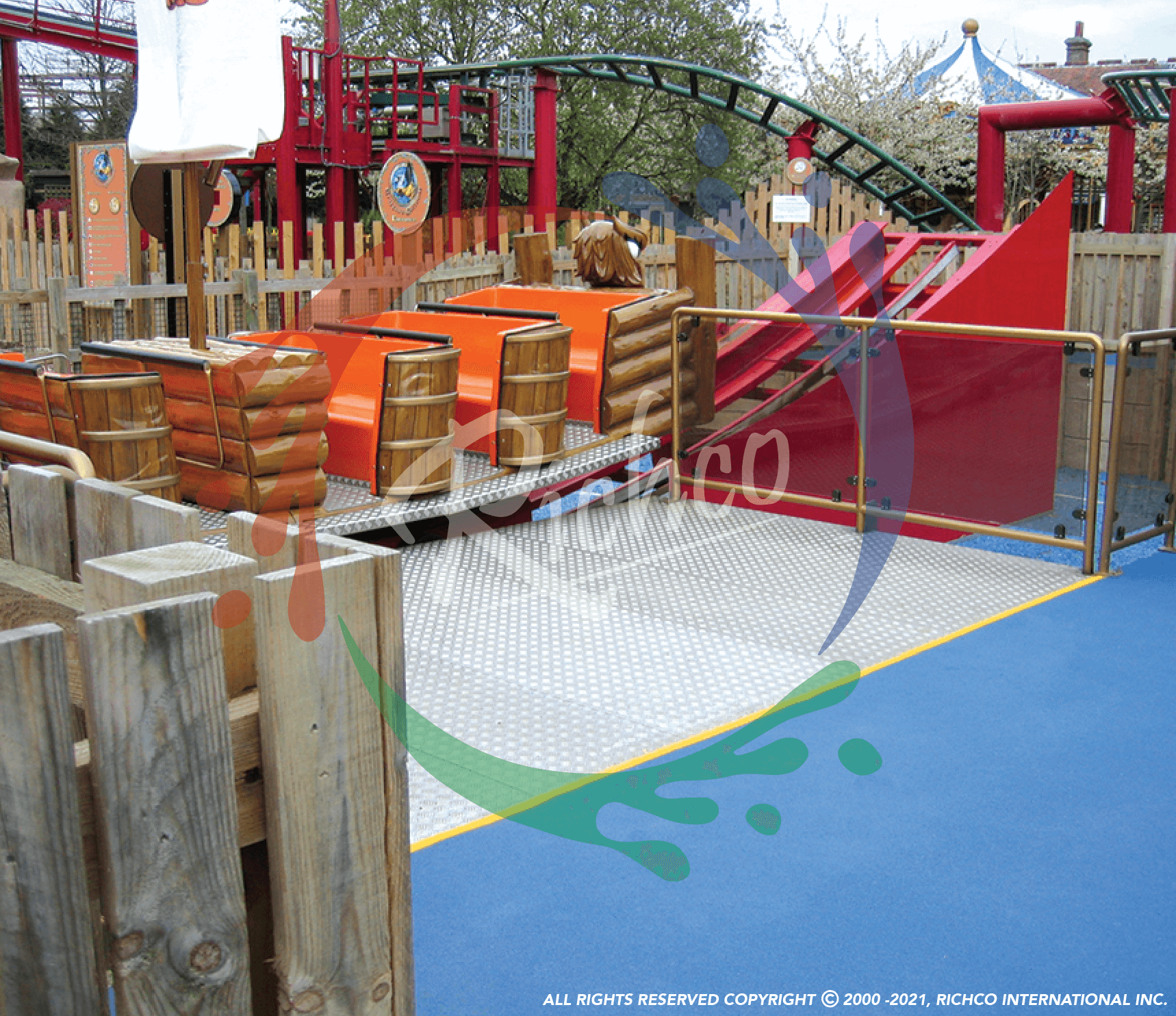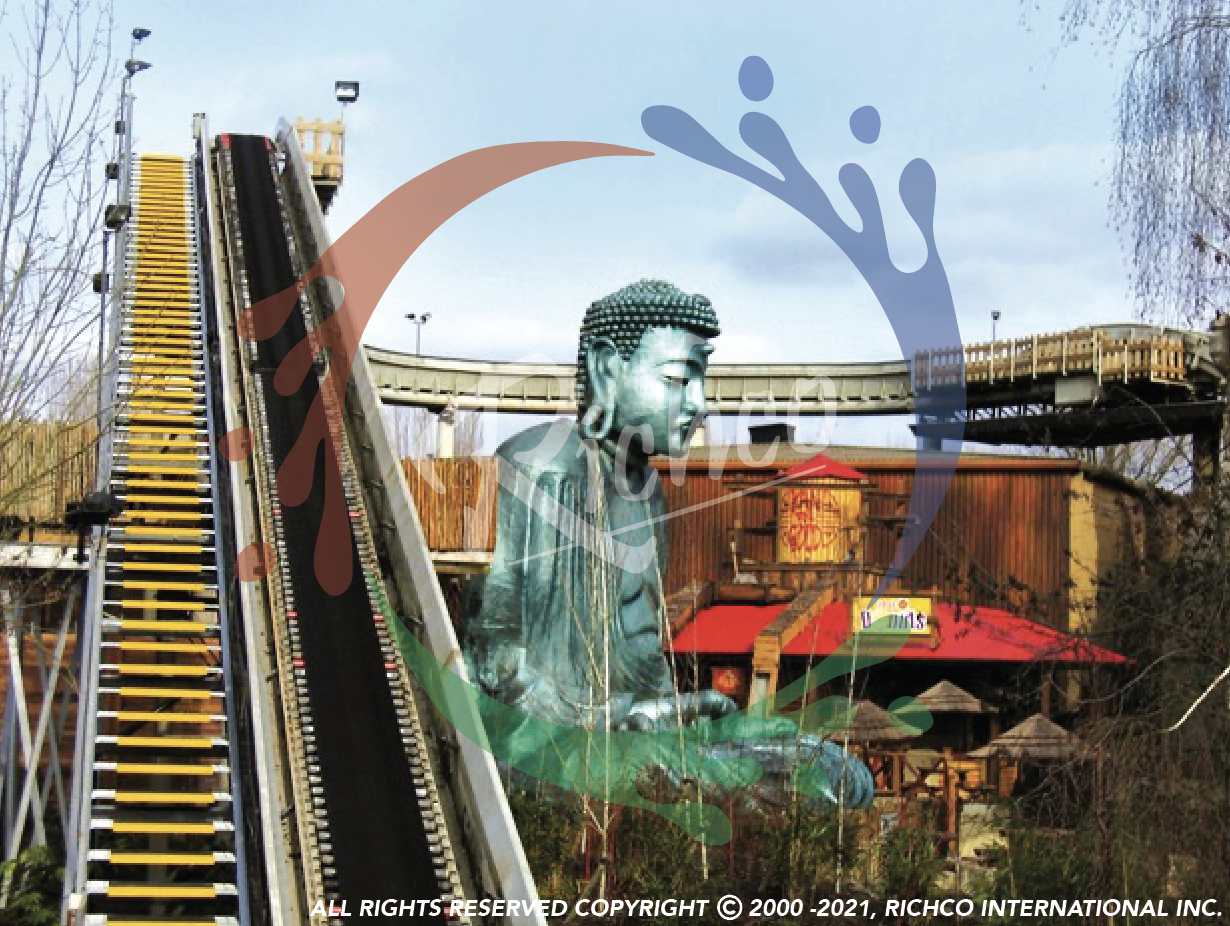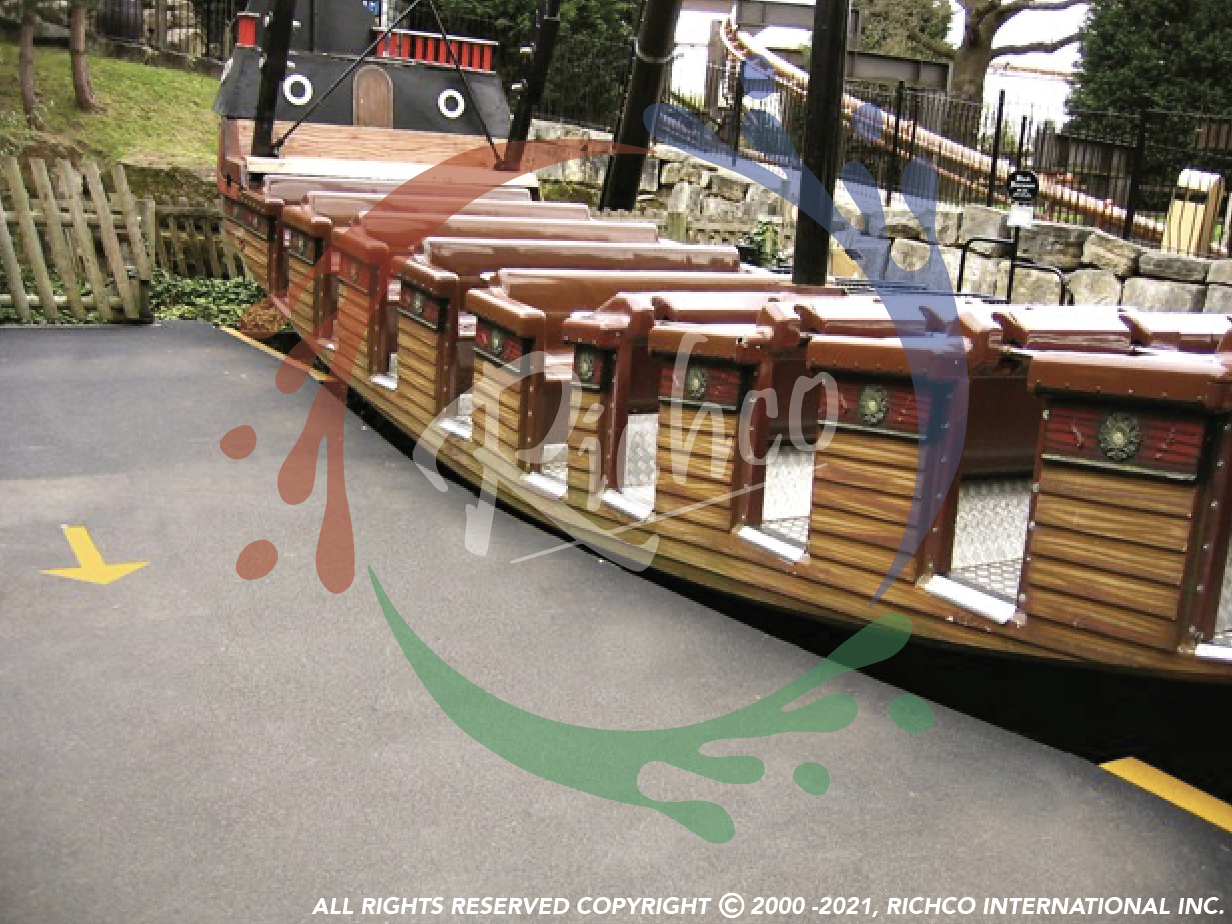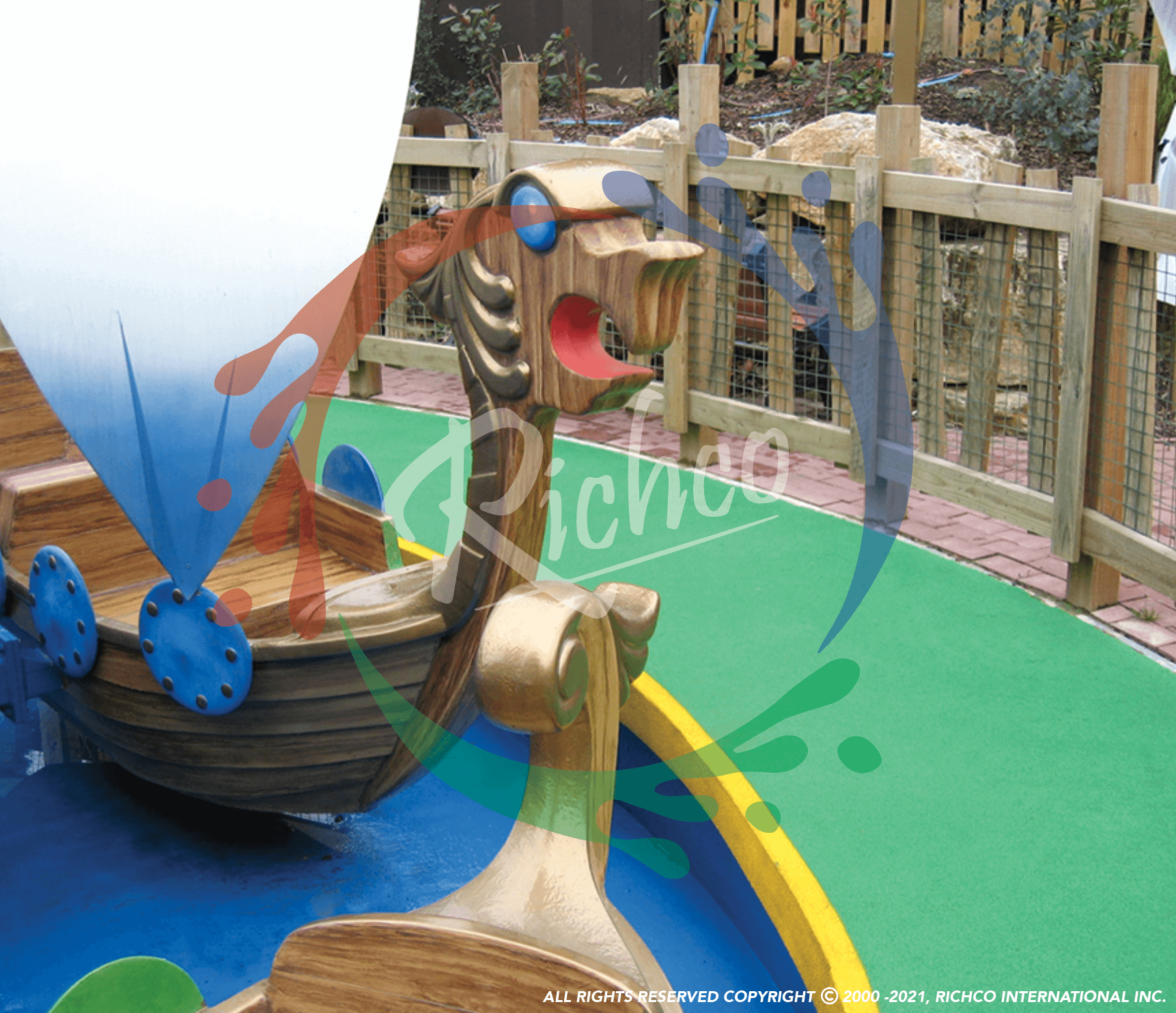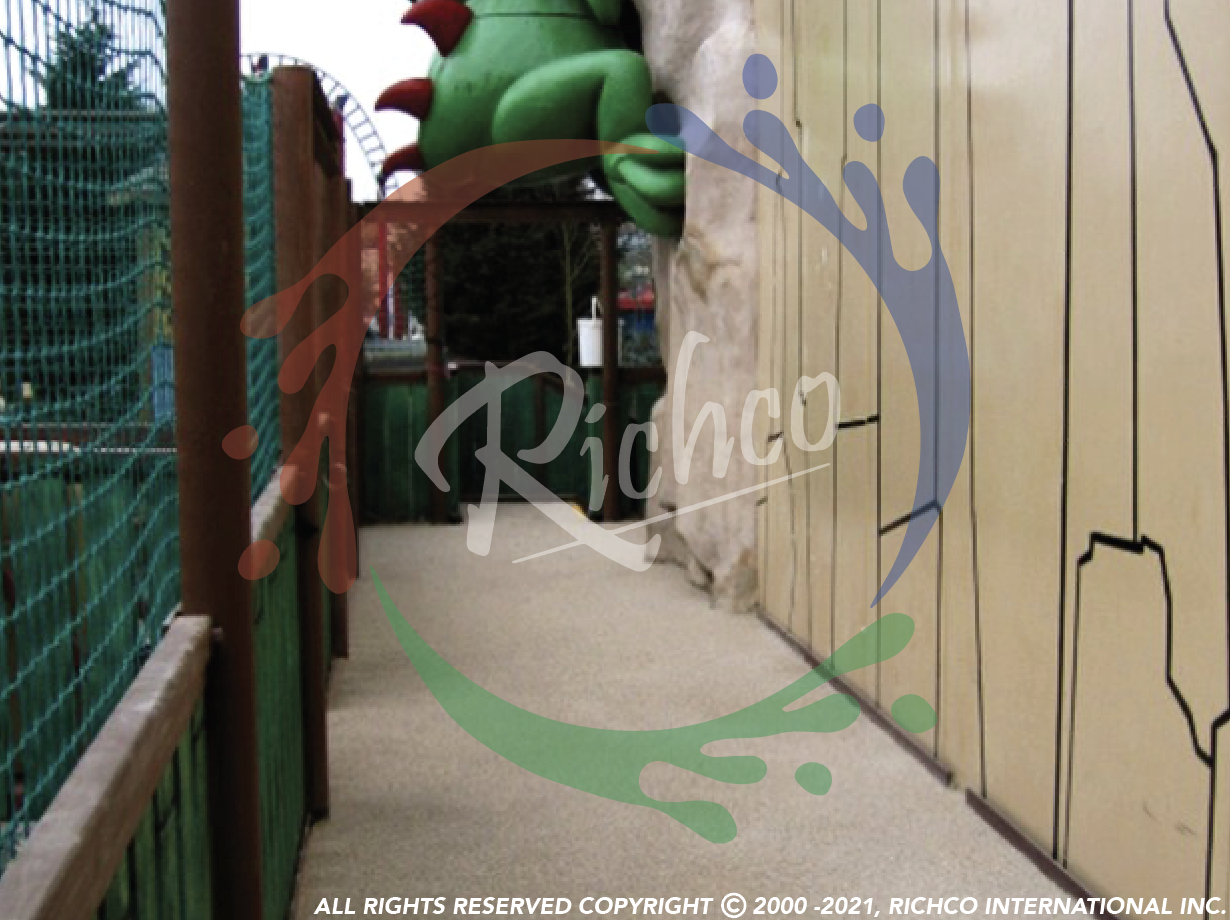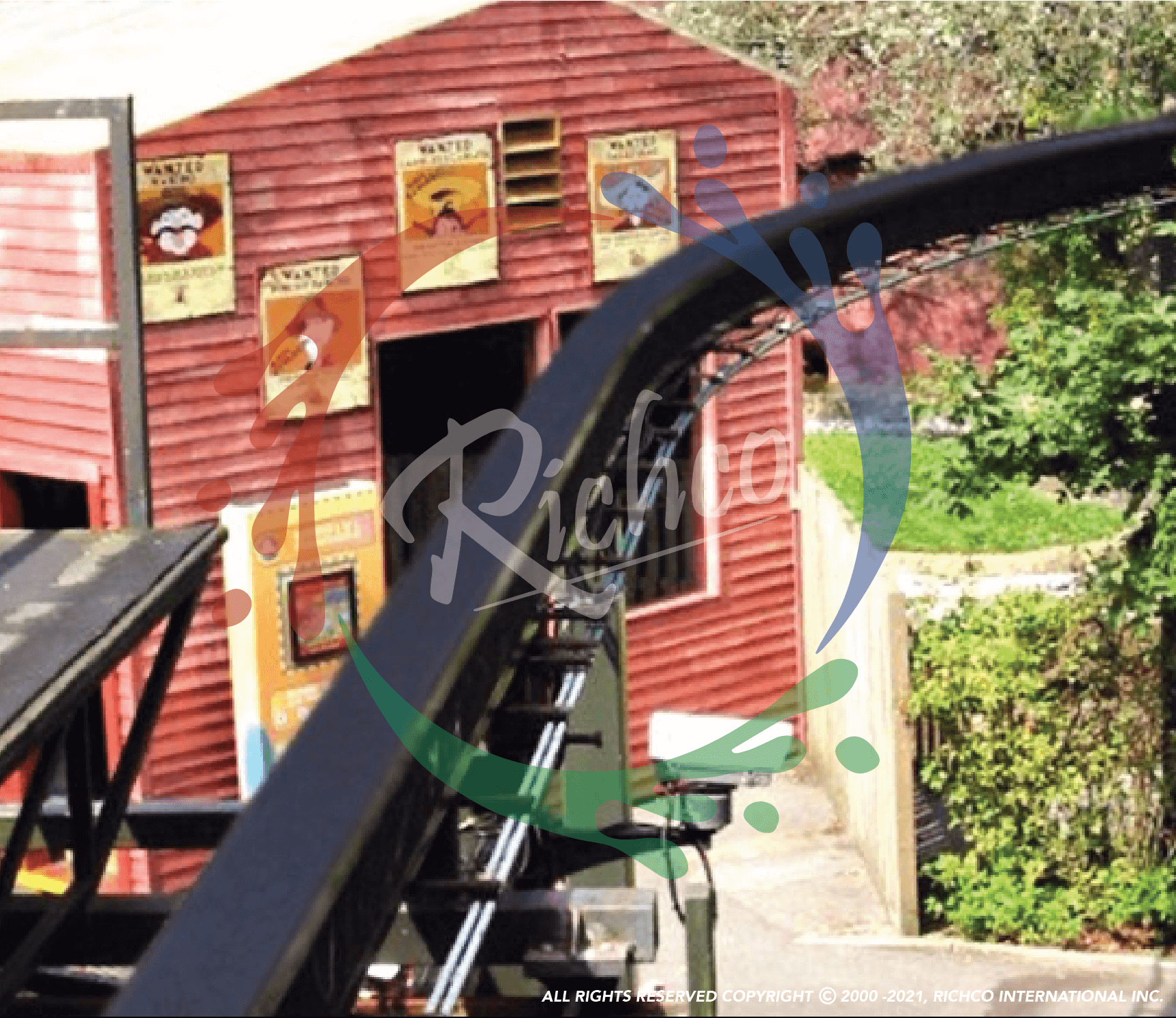 Toytown has a number of gentle rides for young adventurers. Richco were advised that a number of their ride entrances and walkways became slippery, especially in the wet.   
The Richco application team installed a variety of non-slip systems in a variety of colors to meet the theme of the ride or walkway in our colored quartz system.   
The finished floor met with the client's requirements by providing an anti-slip surface whilst maintaining the theme of the surrounding area.